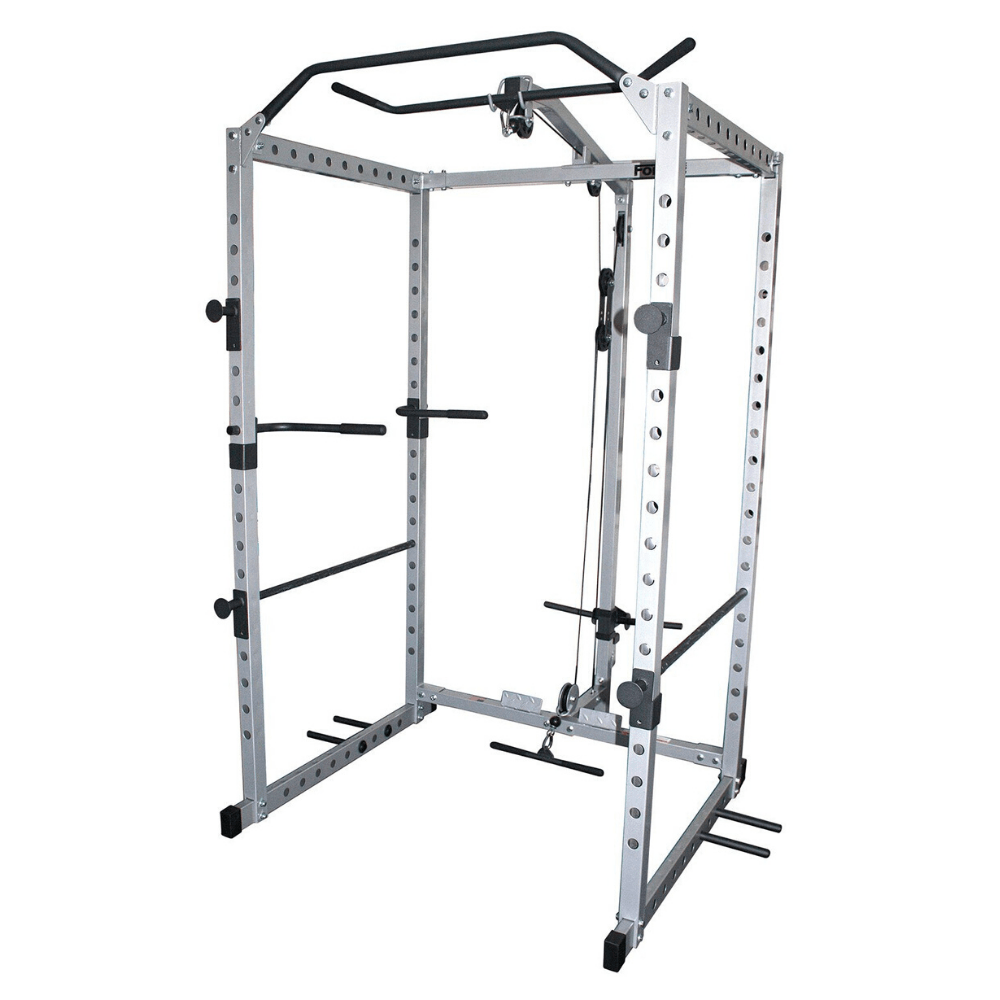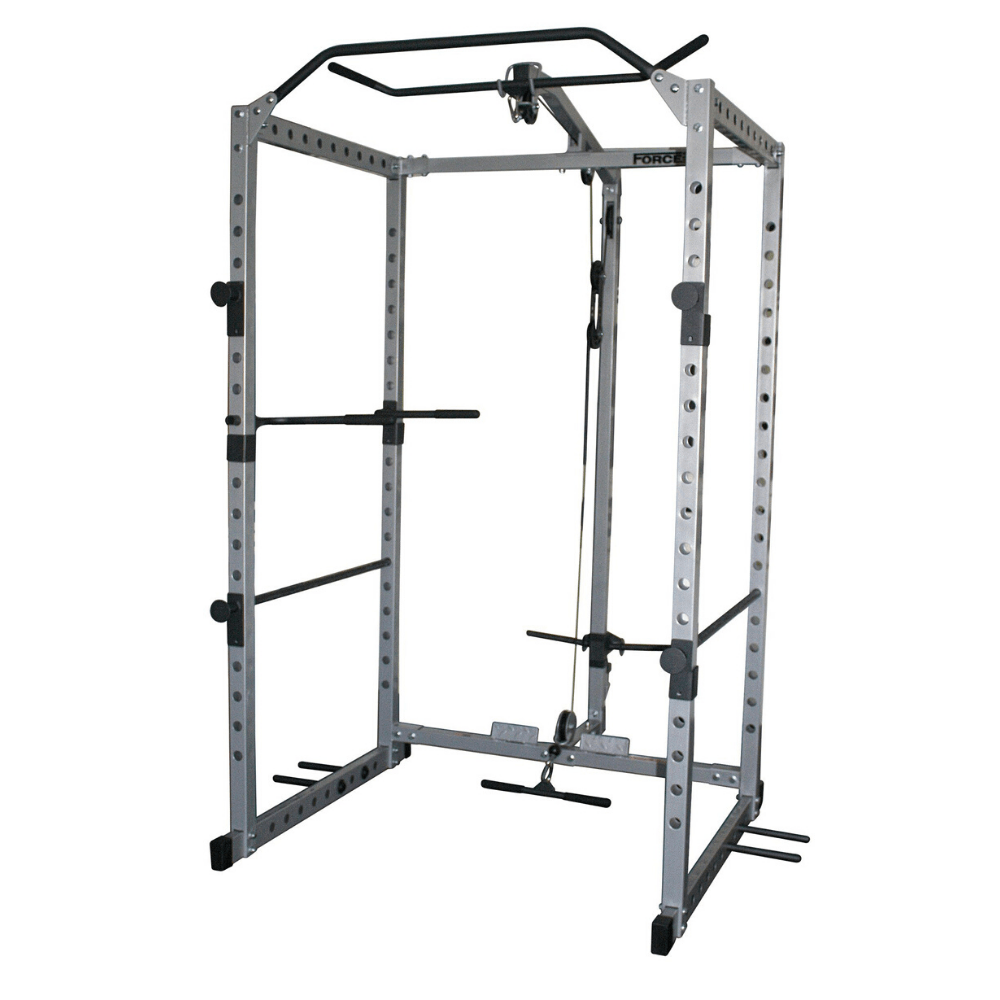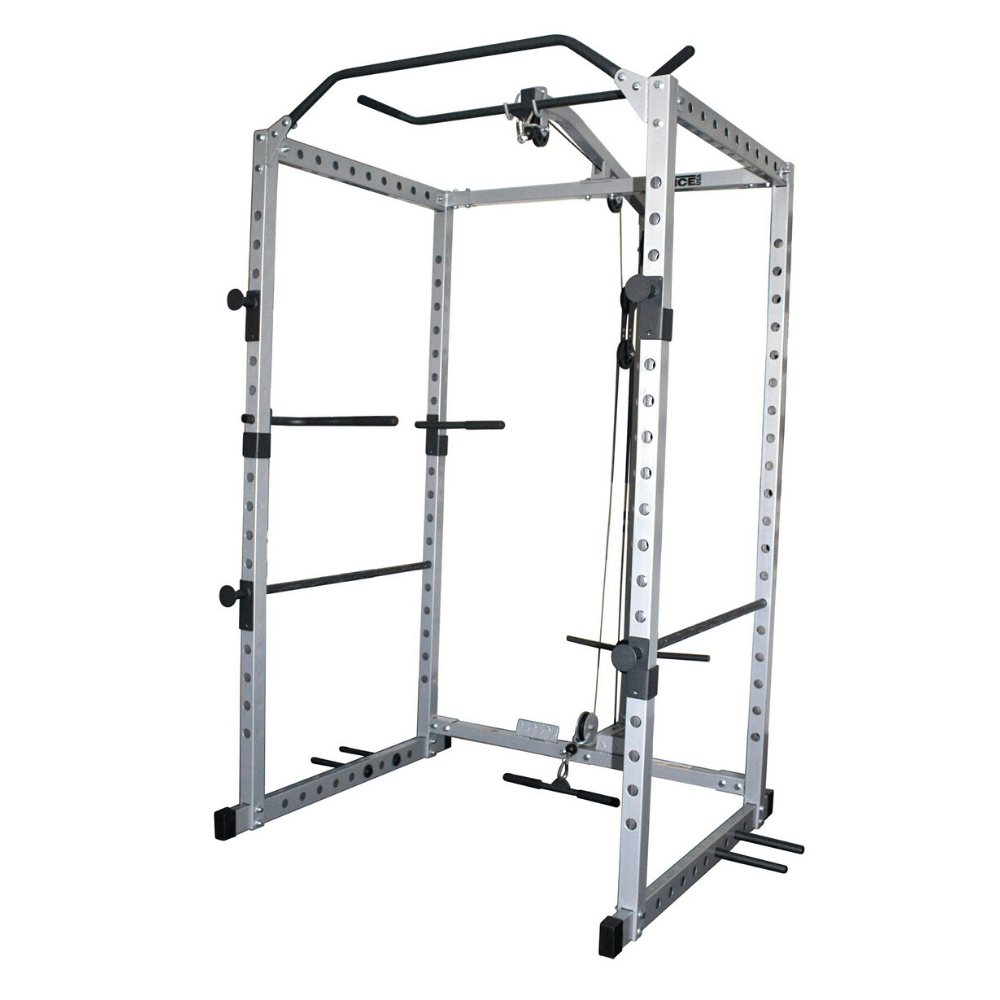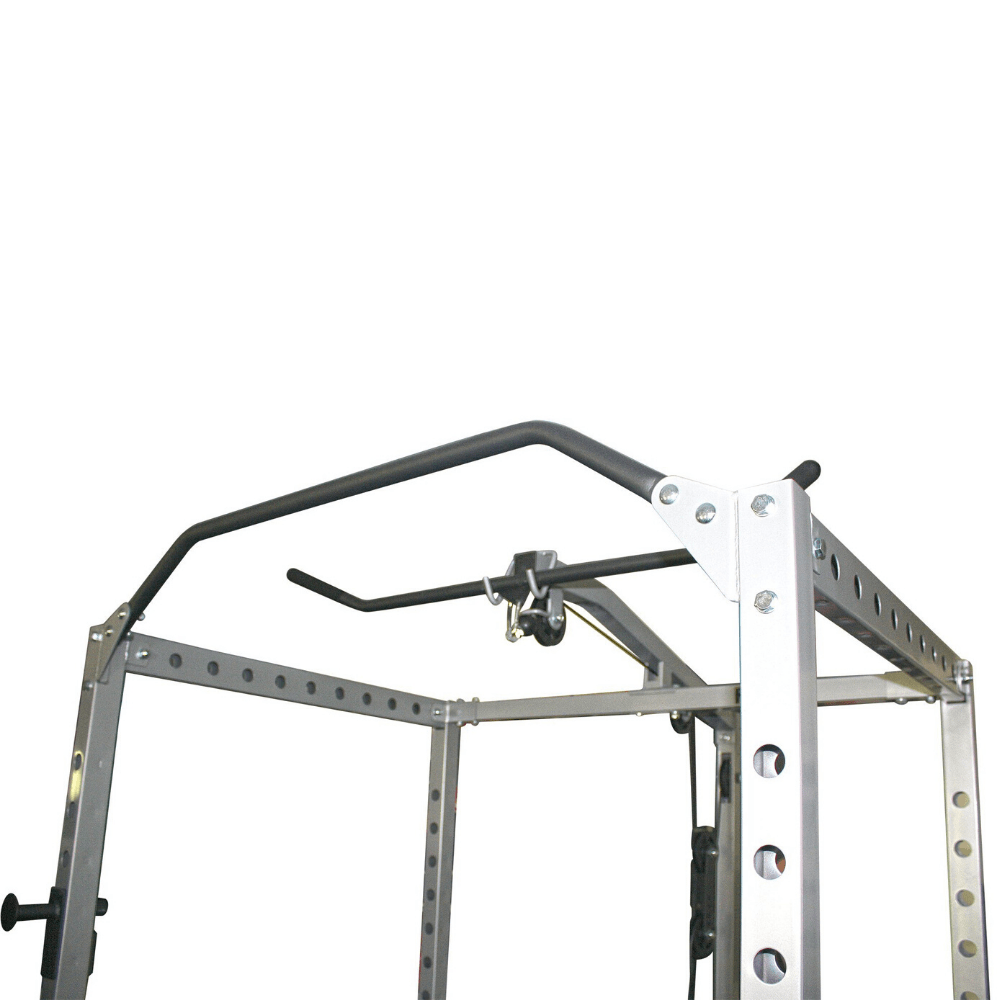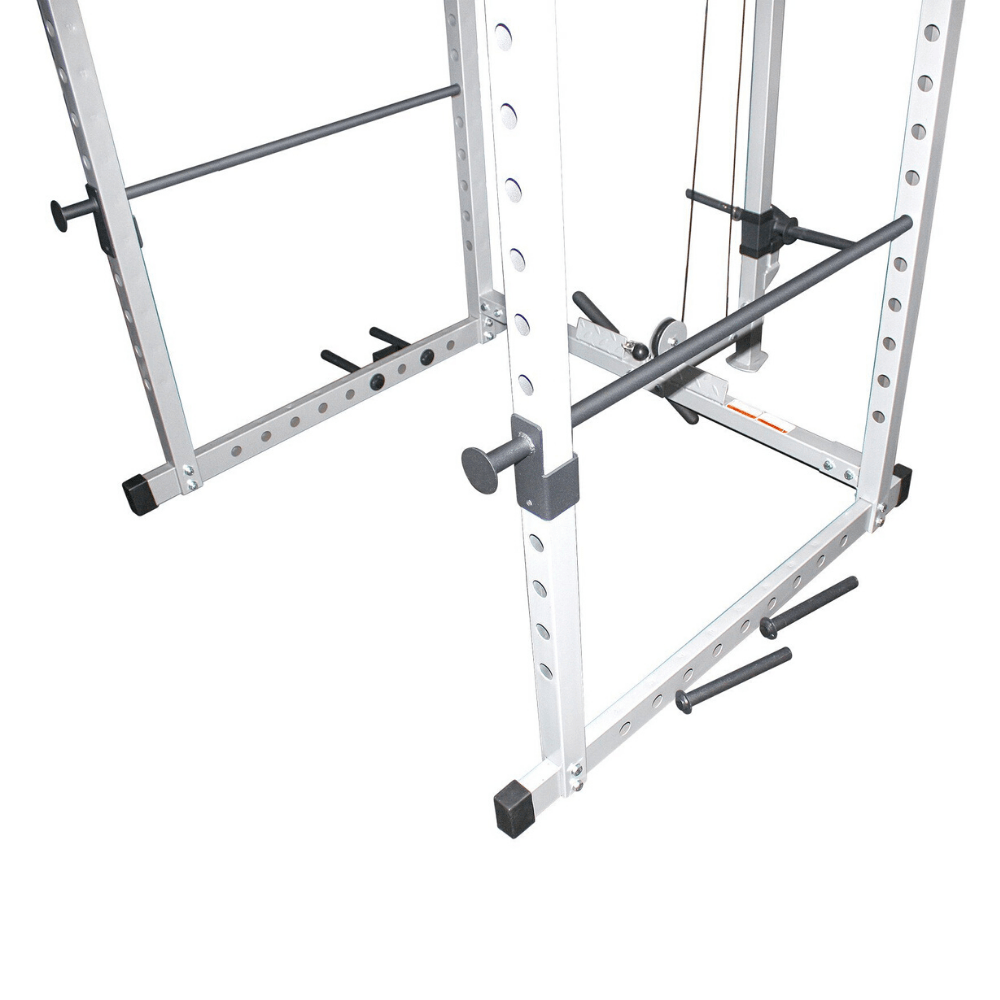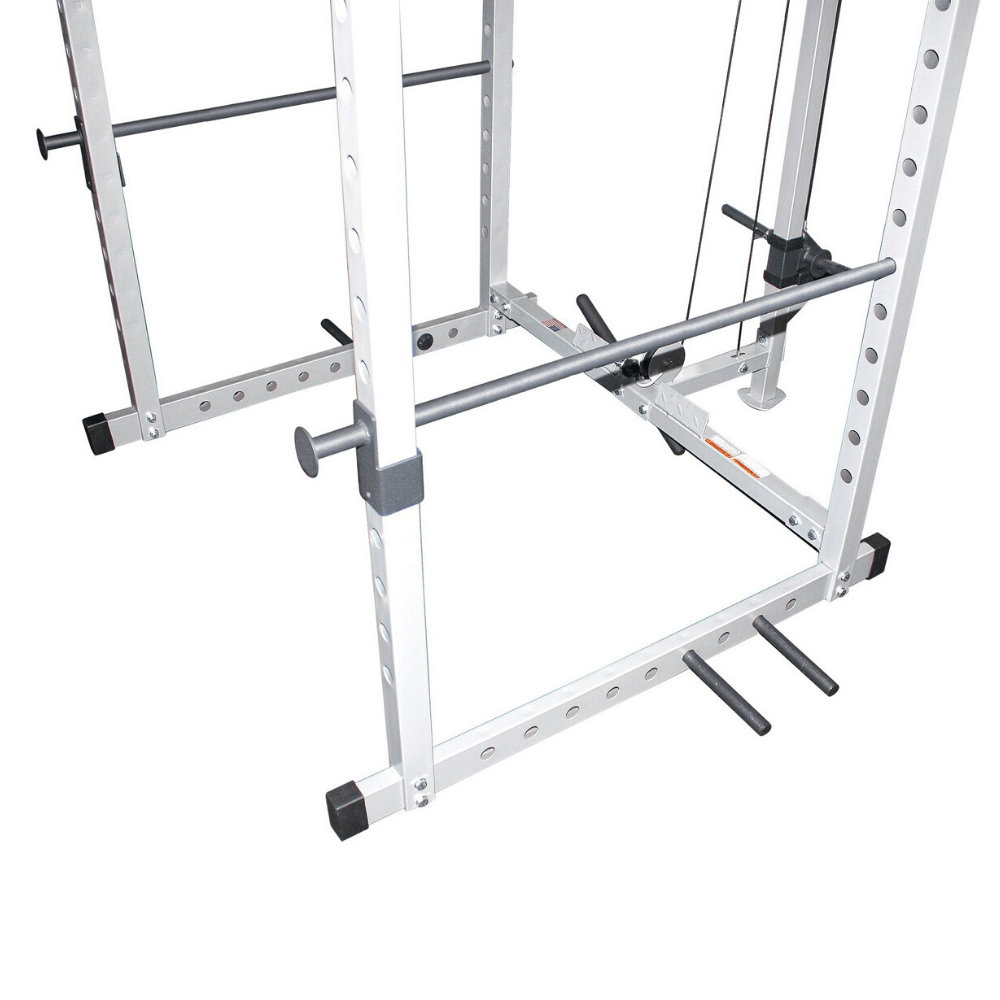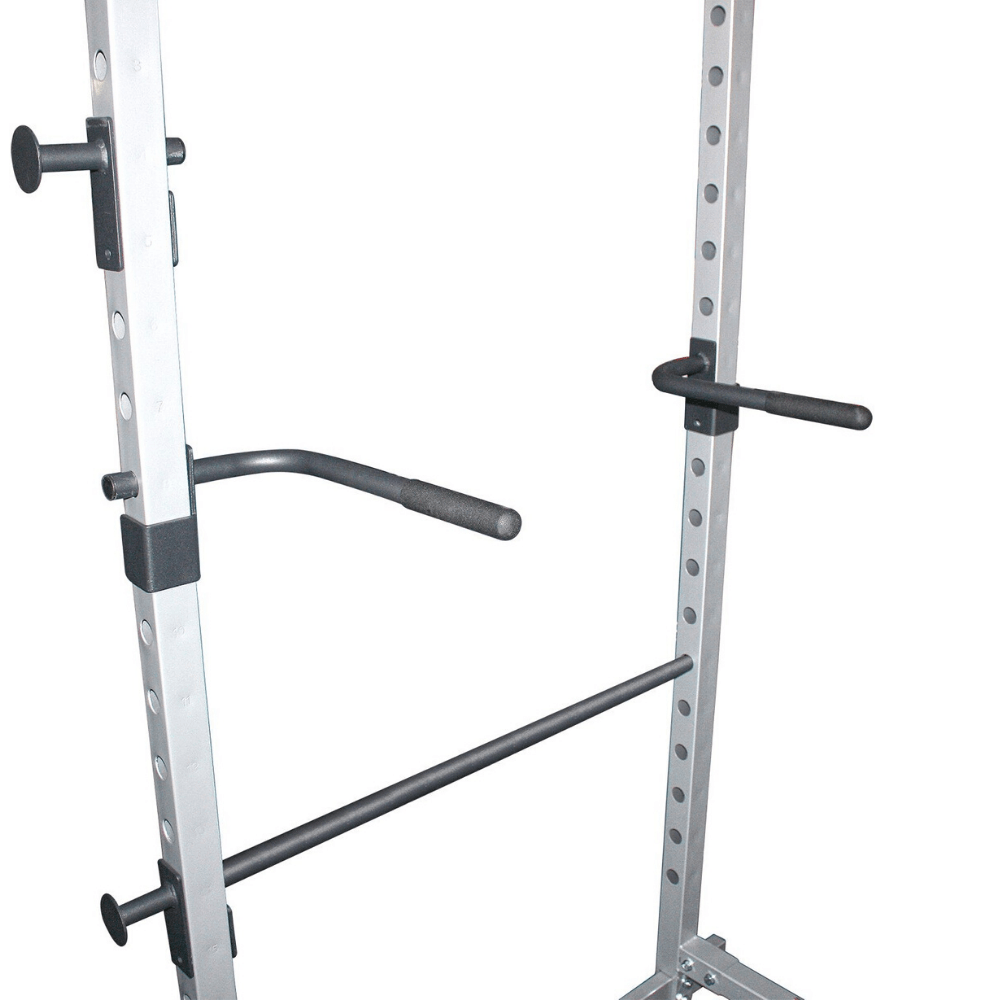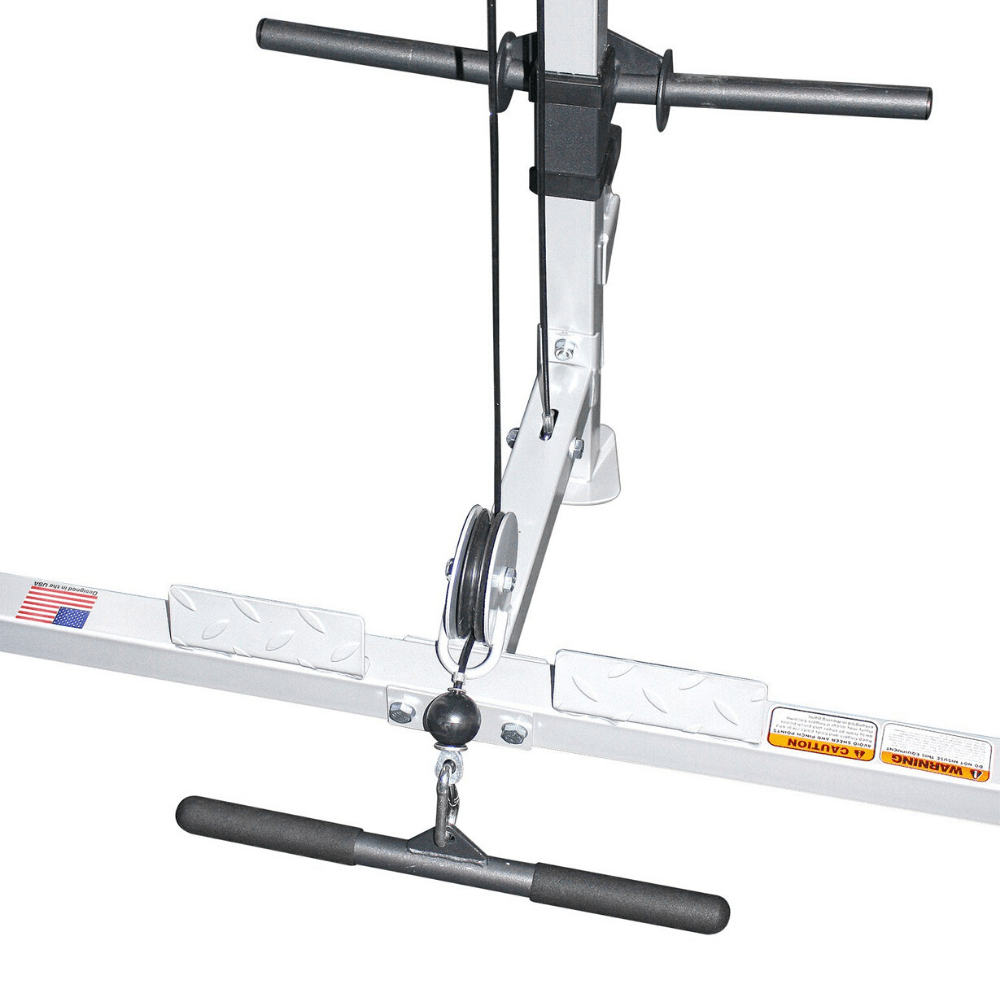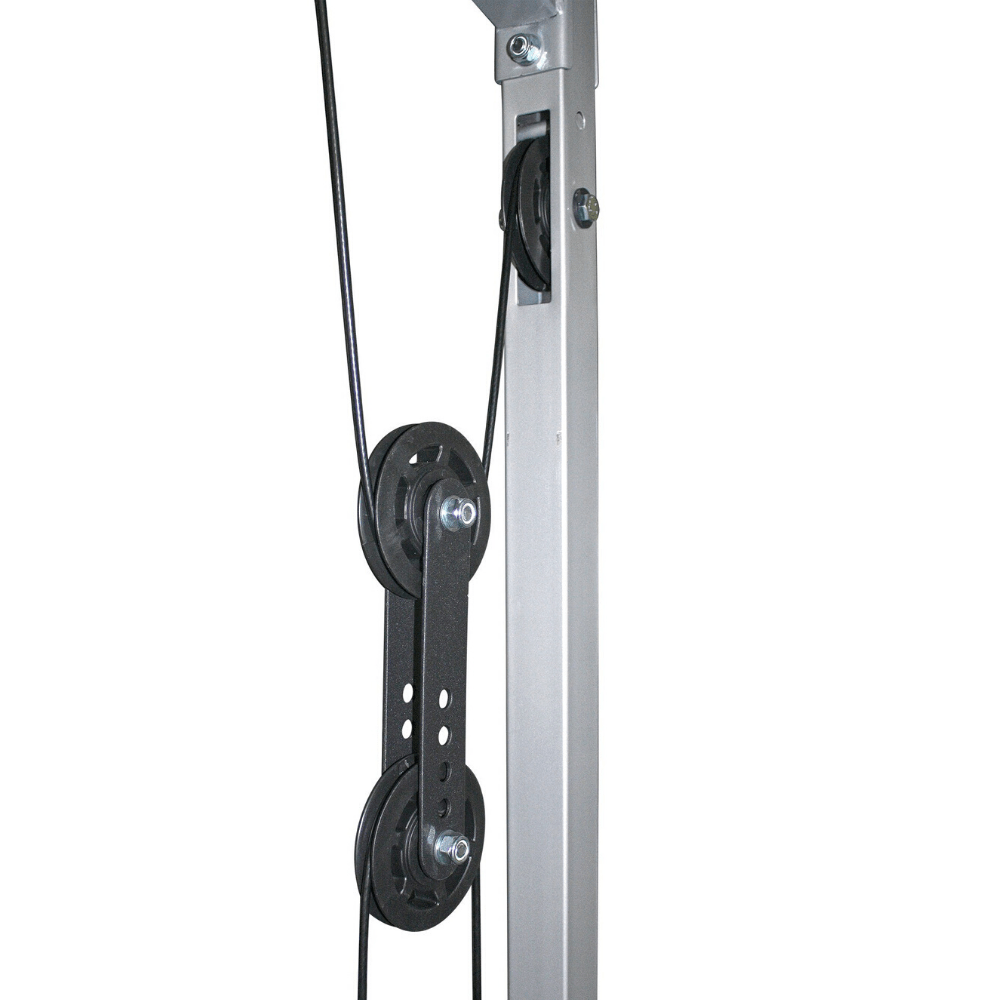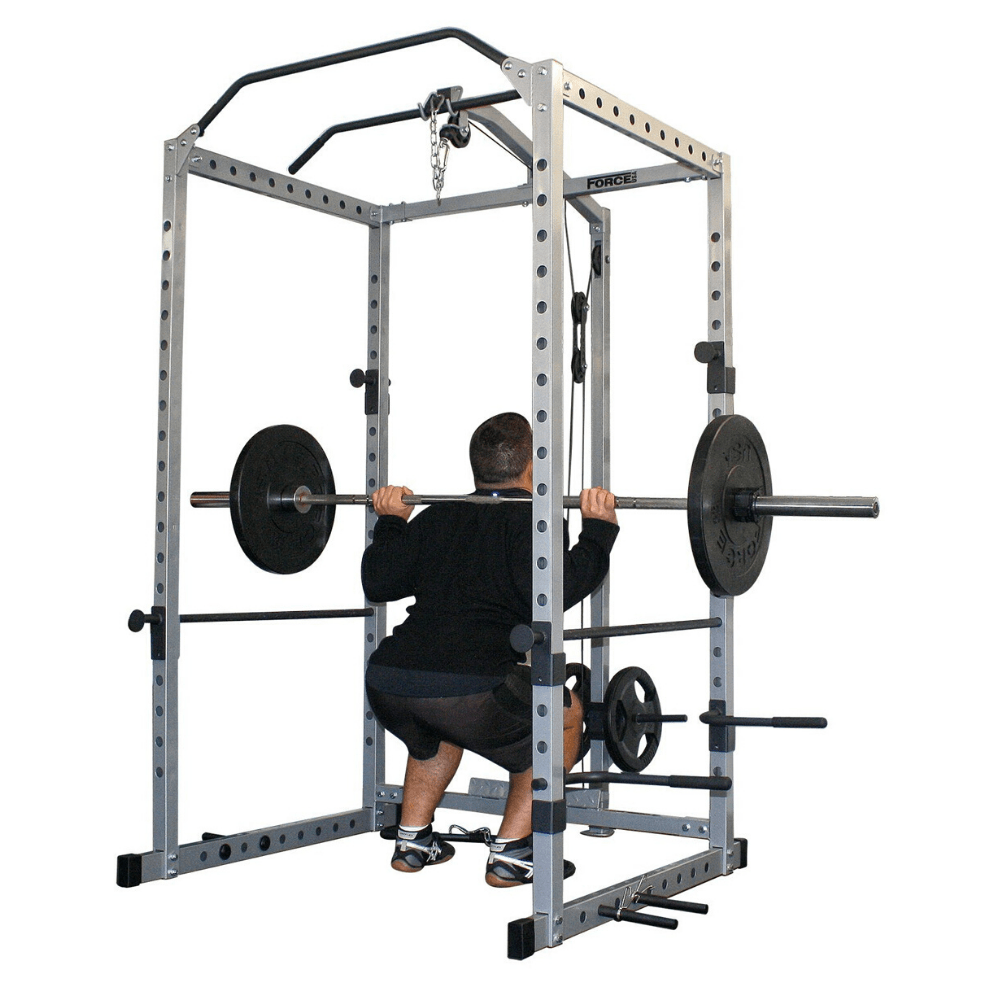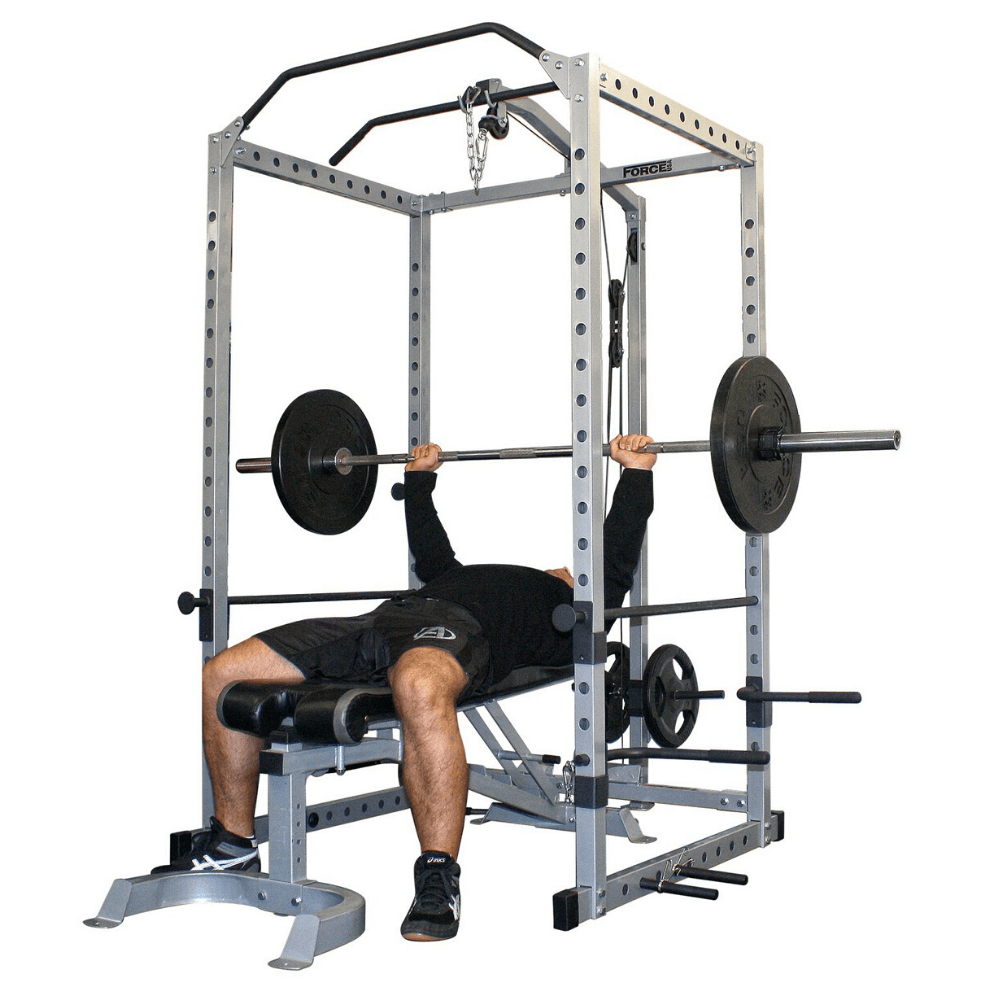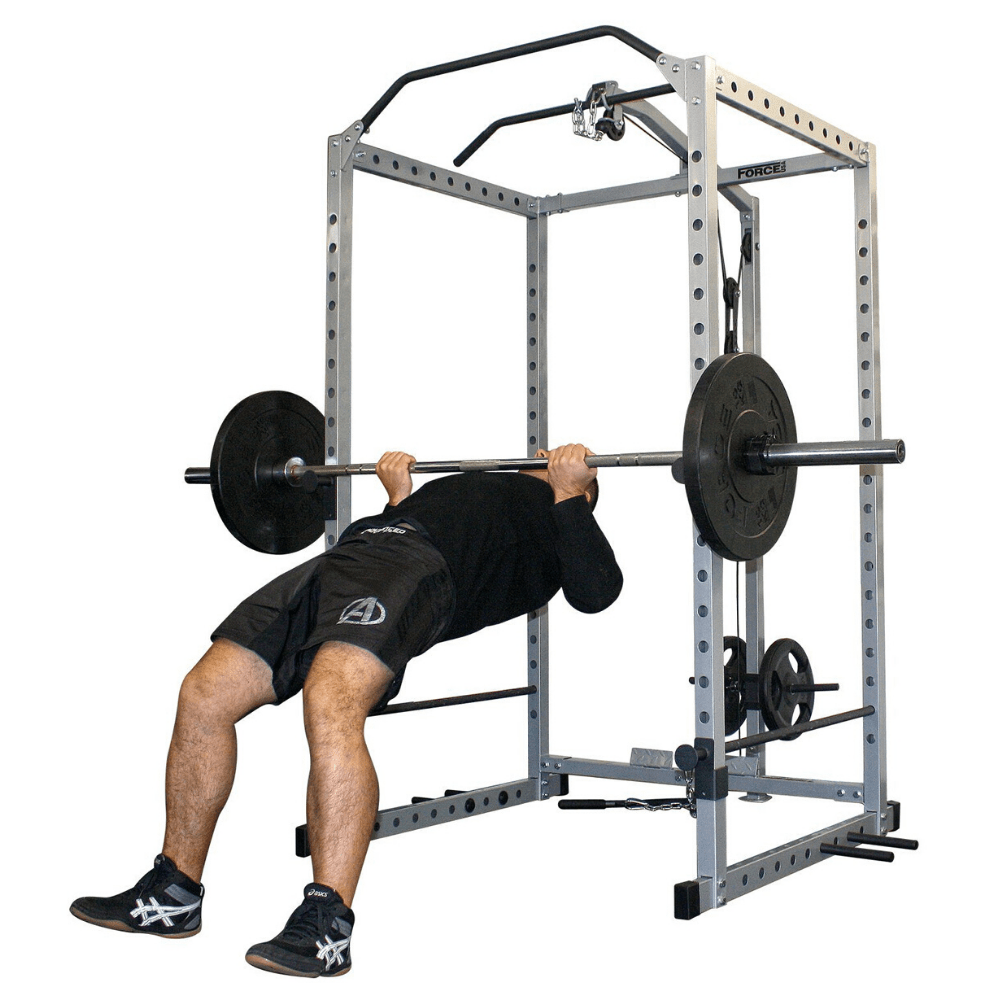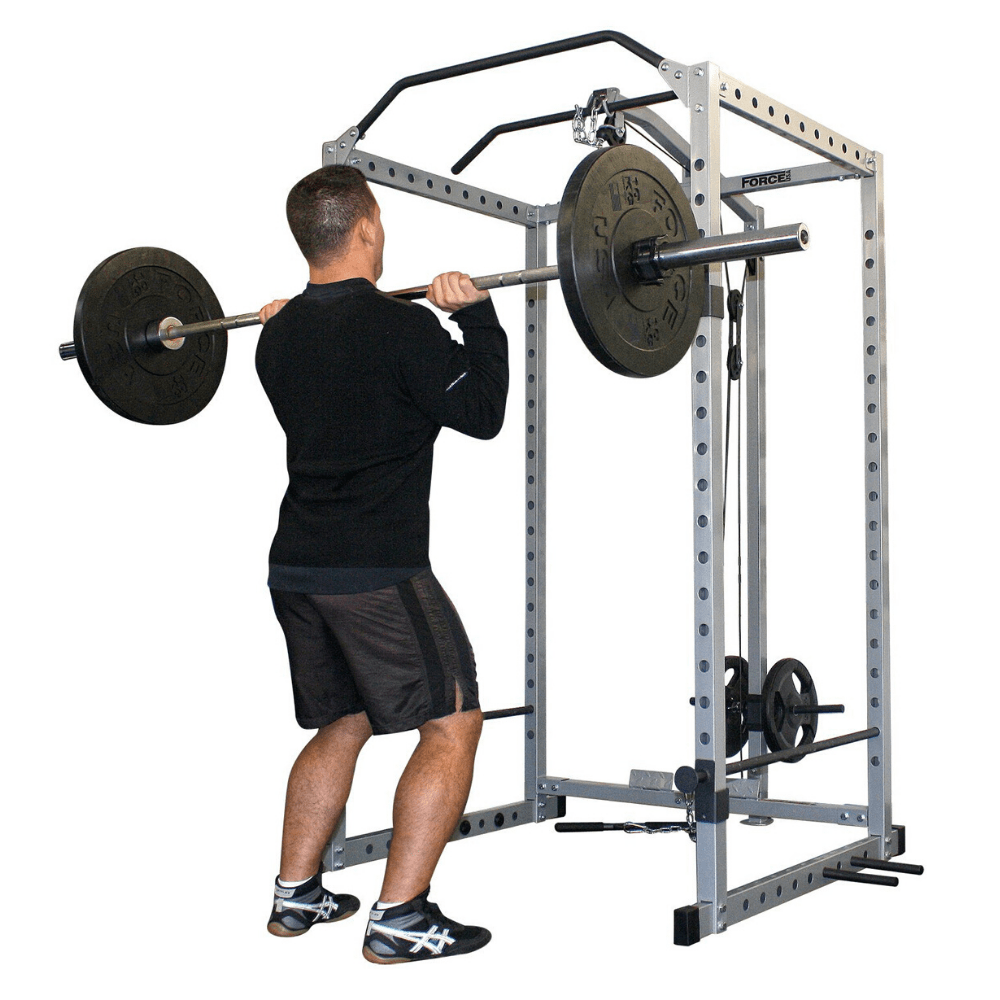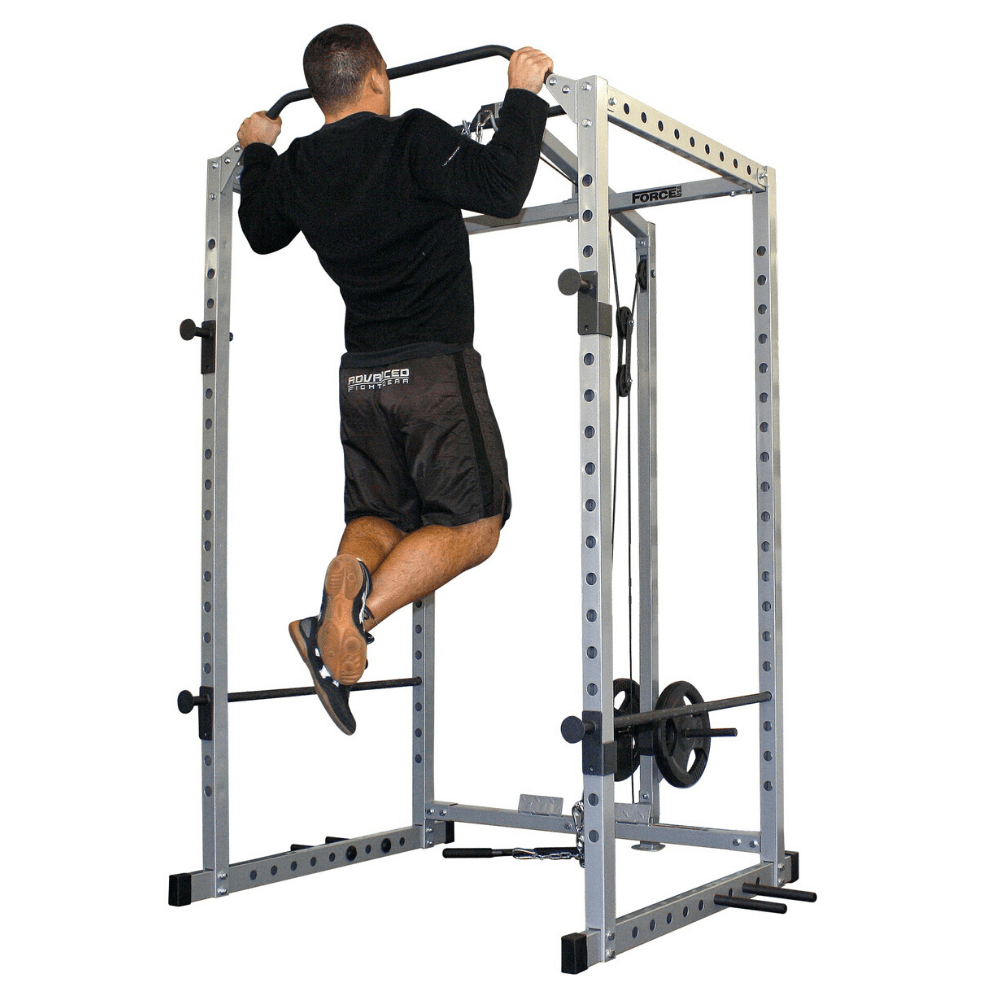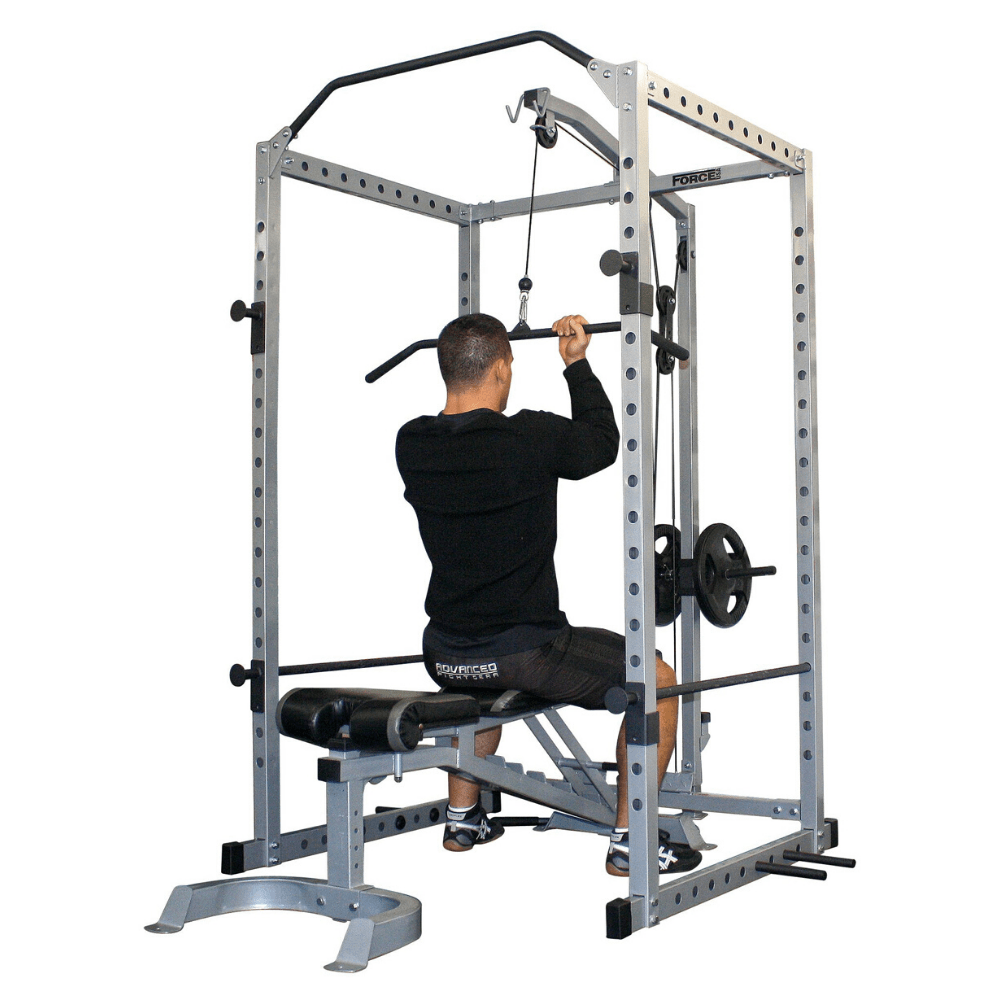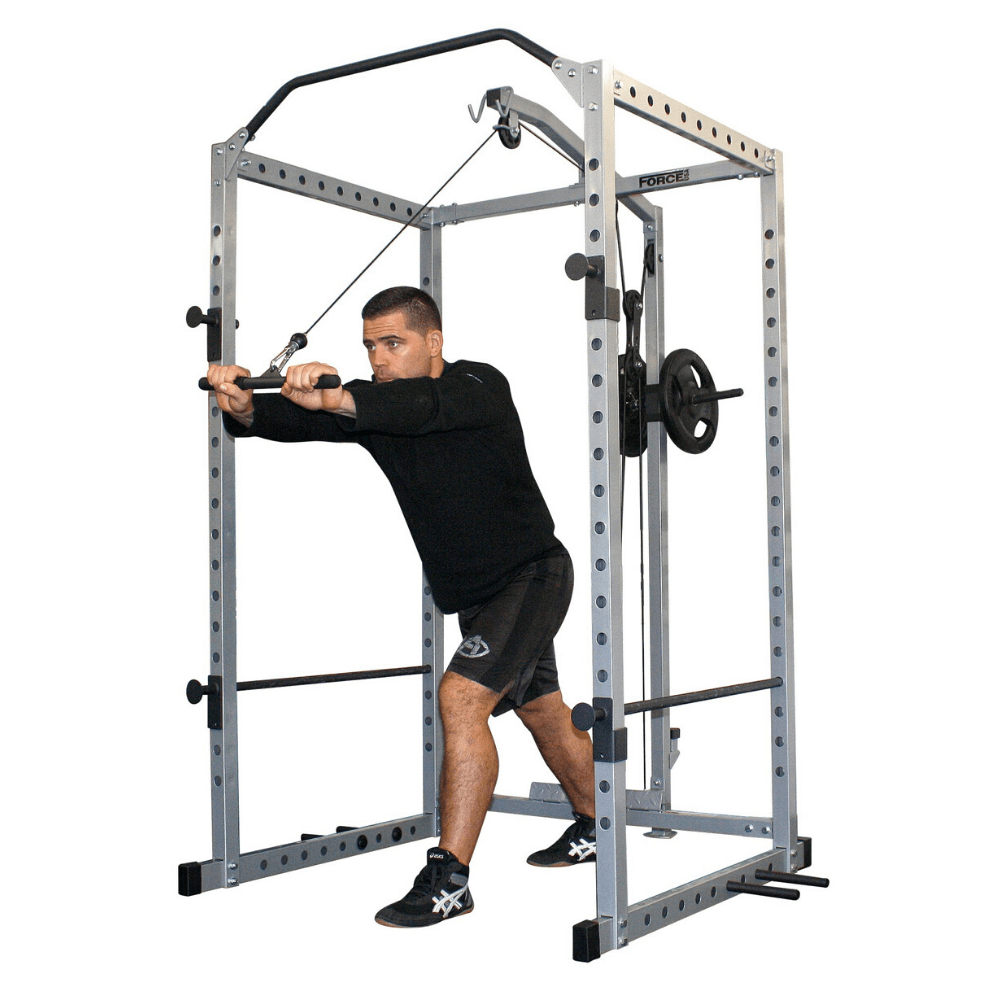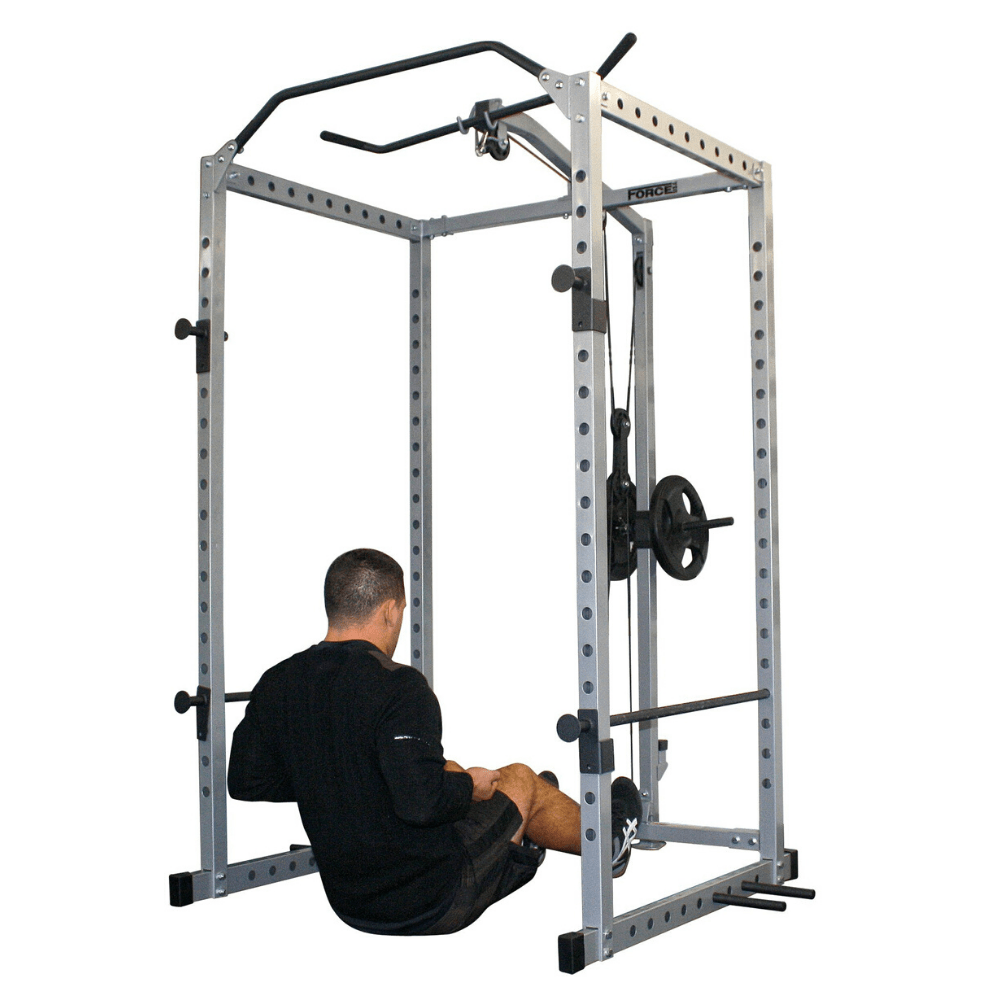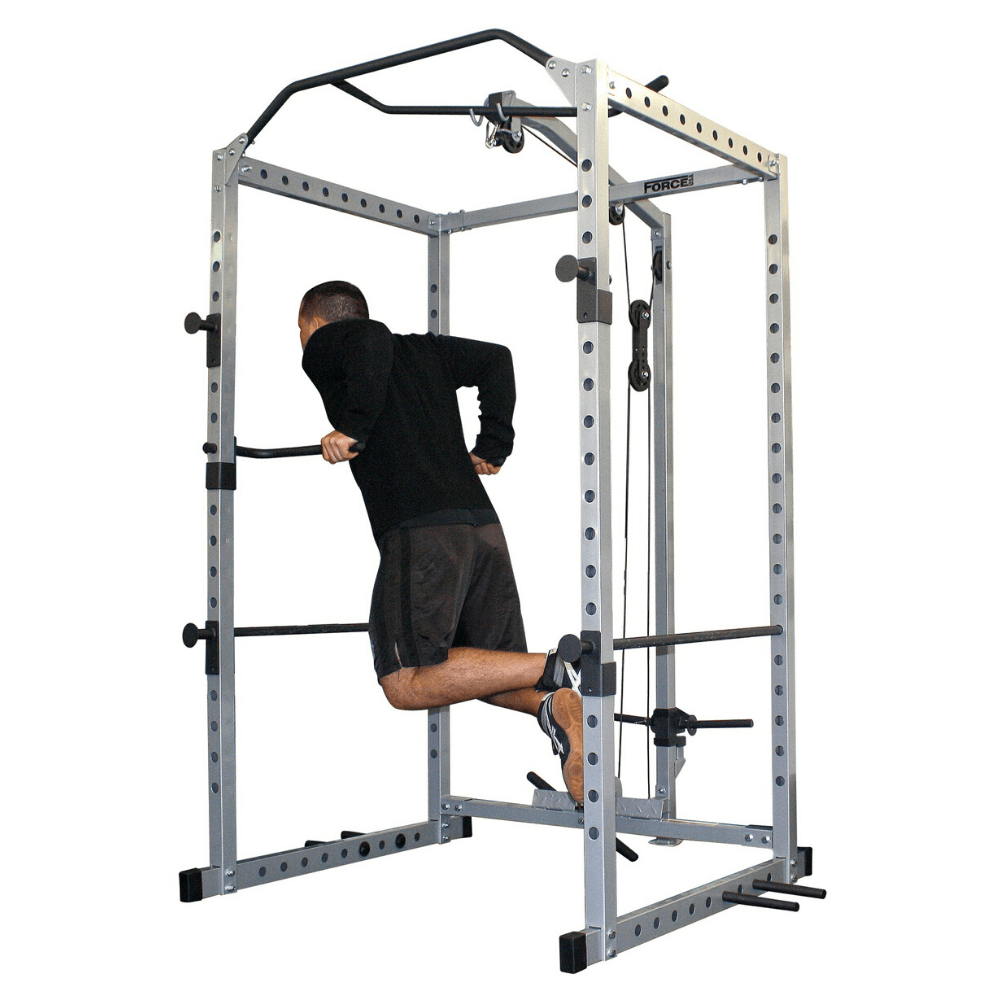 Home Power Rack Combo
The Force USA Home Power Rack is ideal for someone looking to get started in weight training or simply want to have the ability to train at home - with space constraints and budget in mind, this is the rack for you!
---
Want to start weight training? Struggling to get into the gym each day?
The rack comes standard with the lat pull-down option to help expand your workout possibilities. Start free weight training and incorporate cable exercises into your home gym workouts!
Key Features
Dip Handles
Band Pegs
Standard size (28mm) for lat pull-down
Lat pull-down bar and solid straight bar attachments included
Great for beginners!
Entry-level power rack
Budget-friendly
Lat pull-down comes standard!
Bench, Barbell, Weight Plates, Weight Plate Storage not included
Specifications

Usage: Domestic

Dimensions: 215cm L x 160cm W x 220cm H
Weight Rating: 150kg (J-hooks & Barbell safeties) 80kg (cables)
Chinup Bar Rating: 150kg
Dip Attachment Rating: 130kgs
SIMILAR AVAILABLE PRODUCTS
Good bit of Kit
Works well, easy to assembly, got it together pretty quick solo.
Great assistance
I want to say big thank you Lachy for your assistance and support in buying this power rack for my son.
This rack will be good, solid base for his garage gym.
Hi Monika,
Thank you for the feedback. We are glad to hear that you are enjoying the equipment and that Lachy was able to provide oustanding service!
Kind regards,
GAF Team
Home Power Rack Combo
Absolutely love the sturdiness of this! Feel completely safe. Easy to assemble. Can't wait to use it!
Are the holes 1 inch?
Just wondering if the holes will support 1 inch attachments
Highly recommend for entry level gym set up.
This power rack has been a great purchase for me, a first time home gym go-er. For the lat pull down that comes standard makes this one of the best out there in the market. The rack made well and sturdy. Found the customer service were quick to reply when i had questions which was good.