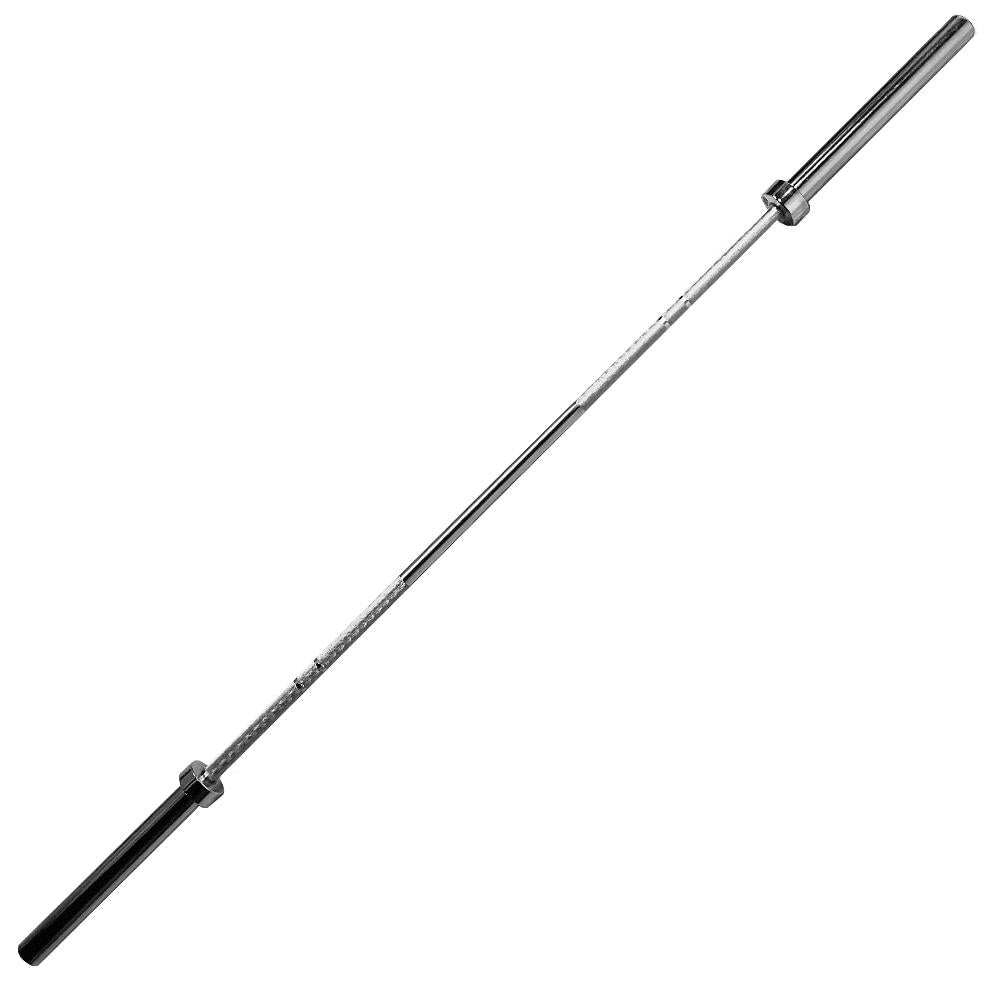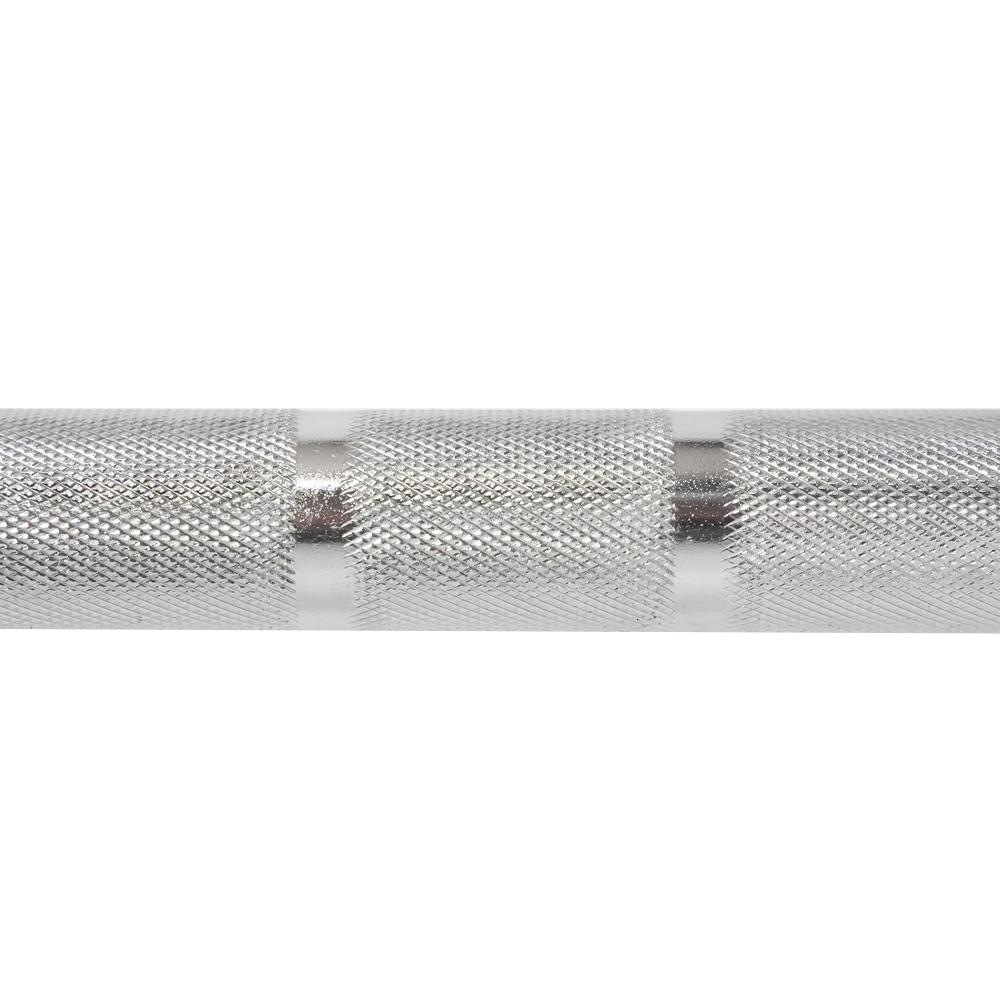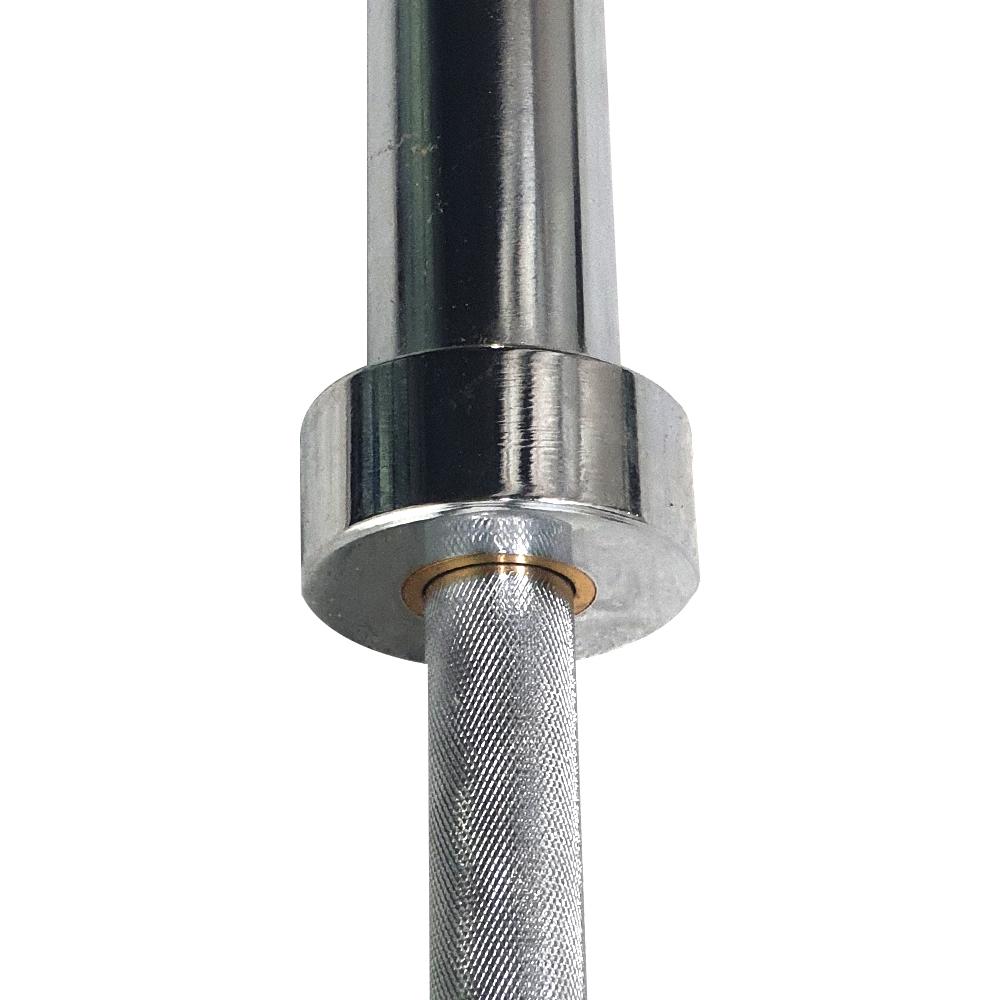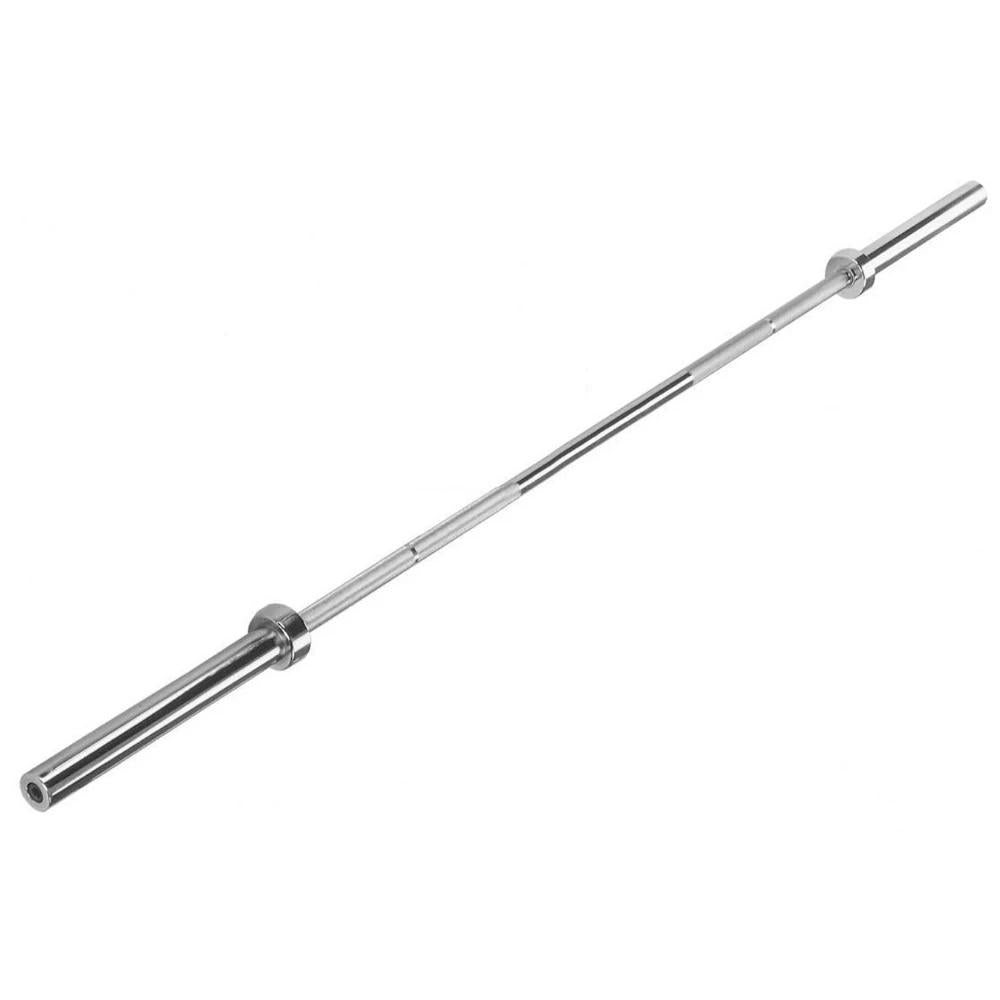 17.5kg 7ft Olympic Barbell
Solid construction and effective in design, the Force USA® 500lb Olympic Barbell is made for everyday gym use and designed for a snug fit in hand. The heavy-duty structural integrity means the Force USA® 500lb Olympic Barbell is built to take a pounding and will help you expand your range of exercises all while giving you a solid and intense home workout for many years to come!
CUSTOMERS ALSO BOUGHT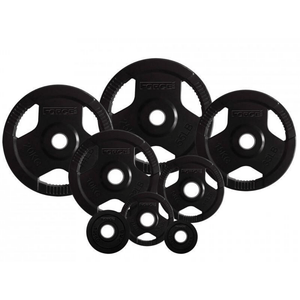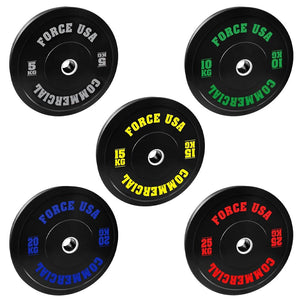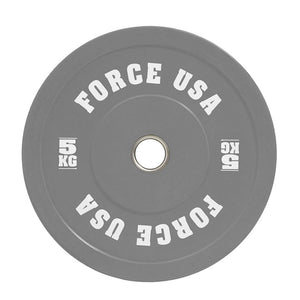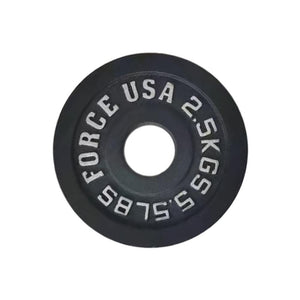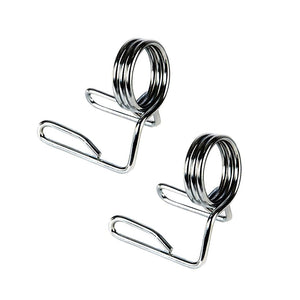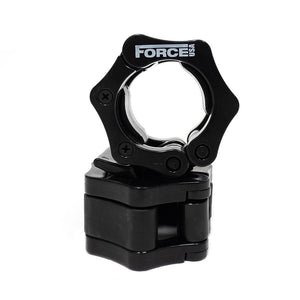 Barbell Collars are a great addition to the serious weight trainer. If you already have a lot of Olympic weights then these are a must-have for you
Olympic Quick Lock Collars allow swift and easy attachment and removal from the bar. Flick the latch and release with one hand while removing or adding plates with the other.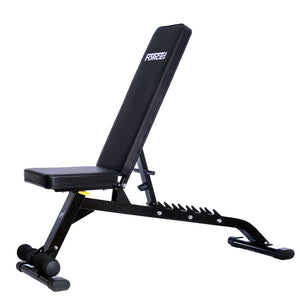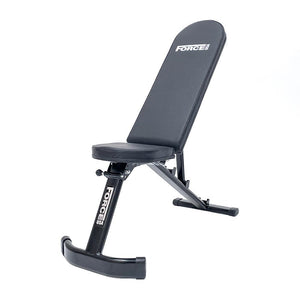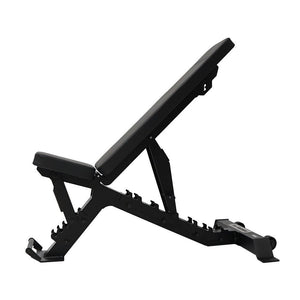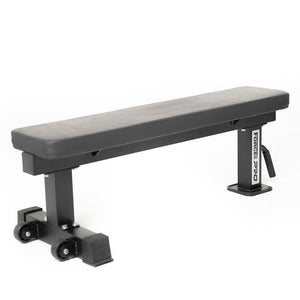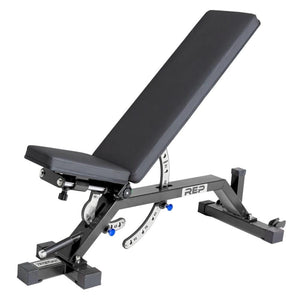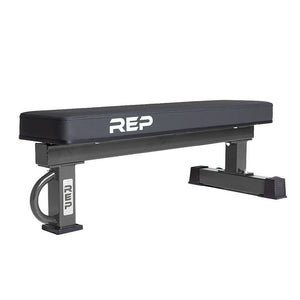 ---
Key Features
Accurate 17.5kg Barbell Weight

Every Force USA® 7ft Olympic Barbell shaft is ground and polished before machining, providing a refined finish and weight accuracy tolerance within 1%.

 

Comfortable Hold

Knurling dimensions and IPF/IWF spec positioning provides a comfortable grip for variable exercises and holds. The 7ft Olympic Barbell is the next step above the Patriot Barbell as a more purposeful bar for cleans, jerks and snatches.

 

An All-Rounder Barbell

The 7ft Olympic Barbell has a 28mm shaft for Weightlifting, Olympic Weightlifting, Powerlifting and multi-purpose barbell requirements to perform a vast array of barbell exercise movements.

 

A Superior Bar with Superior Bushings

The premium stainless steel bushings are durable and low maintenance, giving you the ultimate strength training superiority.

 

226KG Weight Rating

The massive 500LB (226KG) weight rating provides strength and confidence in its capabilities of taking you beyond your training goals.

 
Specifications
Usage: Domestic
Economy Olympic barbell
Dimensions:

Total Length: 220cm
Sleeve Length: 415 mm

Shaft Length: 1315 mm

Weight Rating: 500lbs (226KG)
Bar Weight: 17.5kg
Shaft Coating: Chrome
Sleeve Material: Cast Iron
Shaft Material: Q235 Steel
Tensile Strength:

150,000 PSI Rating
Does not come with collars. These need to be purchased separately.
Barbell is compatible with

Force USA Quick Lock Collars

and

Force USA Olympic Spring Collars
SIMILAR AVAILABLE PRODUCTS
As expected
Good build quality, functionality and exactly what I've come to expect from the GAF team. Would buy again
Quality Olympic bar
Perfect for my home gym and has a great storage space in my G1 all in 1 system. Happy shopper
Hi Tanya,
Thank you so much for taking the time to leave a wonderful review about the Olympic barbell. We're ecstatic to hear that it's a perfect fit for your home gym, and we understand how important it is to have the proper storage space for your equipment.
We're glad to hear that your G1 is working well for you, and we're thrilled that our product has met your expectations.Thank you for choosing GAF and we hope to continue providing you with excellent gym products in the future!
Happy training!
GAF Team
Excellent Olympic bar
This is my first Olympic barbell as previous one was a standard bar but very impressed has good knurling which is grippy but not overly aggressive and a nice thickness. Bearings spin easily. As always gym and fitness were a pleasure to deal with and shipping was extremely fast.
Hi Ben,
Thank you for taking the time to leave a review! We're so glad to hear that you're enjoying your new Olympic bar. We're pleased to hear that the knurling and thickness are to your liking.
It's great to know that our shipping and customer service met your expectations as well. Thank you for choosing Gym and Fitness, and we hope you continue to enjoy your workouts with your new Olympic bar!
Happy lifting!
GAF Team
Great product
Use it most days and loving it
Hi Chris,
Thank you for sharing your positive experience with the Olympic barbell! We are thrilled to hear that you are loving it and finding it to be a valuable addition to your workout routine. We appreciate your feedback and hope you continue to enjoy using it in the future.
Happy lifting!
GAF Team
Quality bar
Love using this bar. Great quality like all Force USA products. Great service too