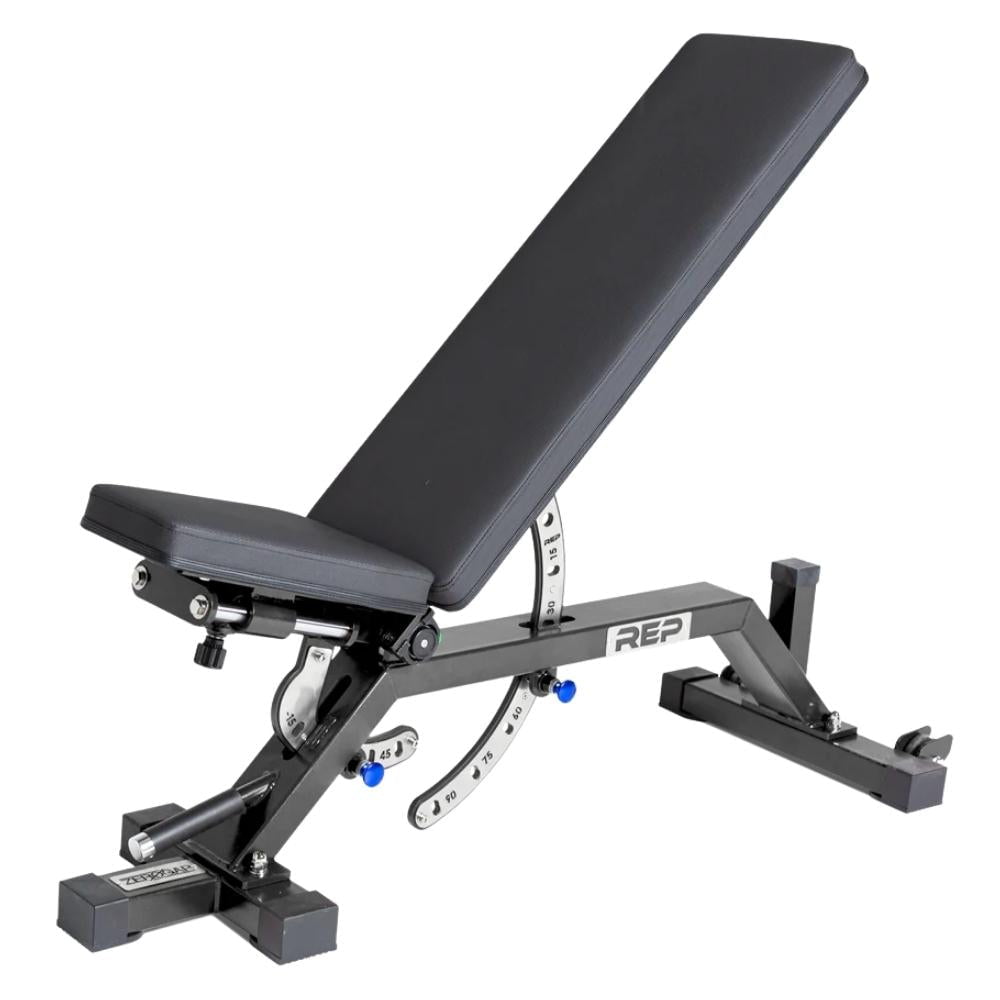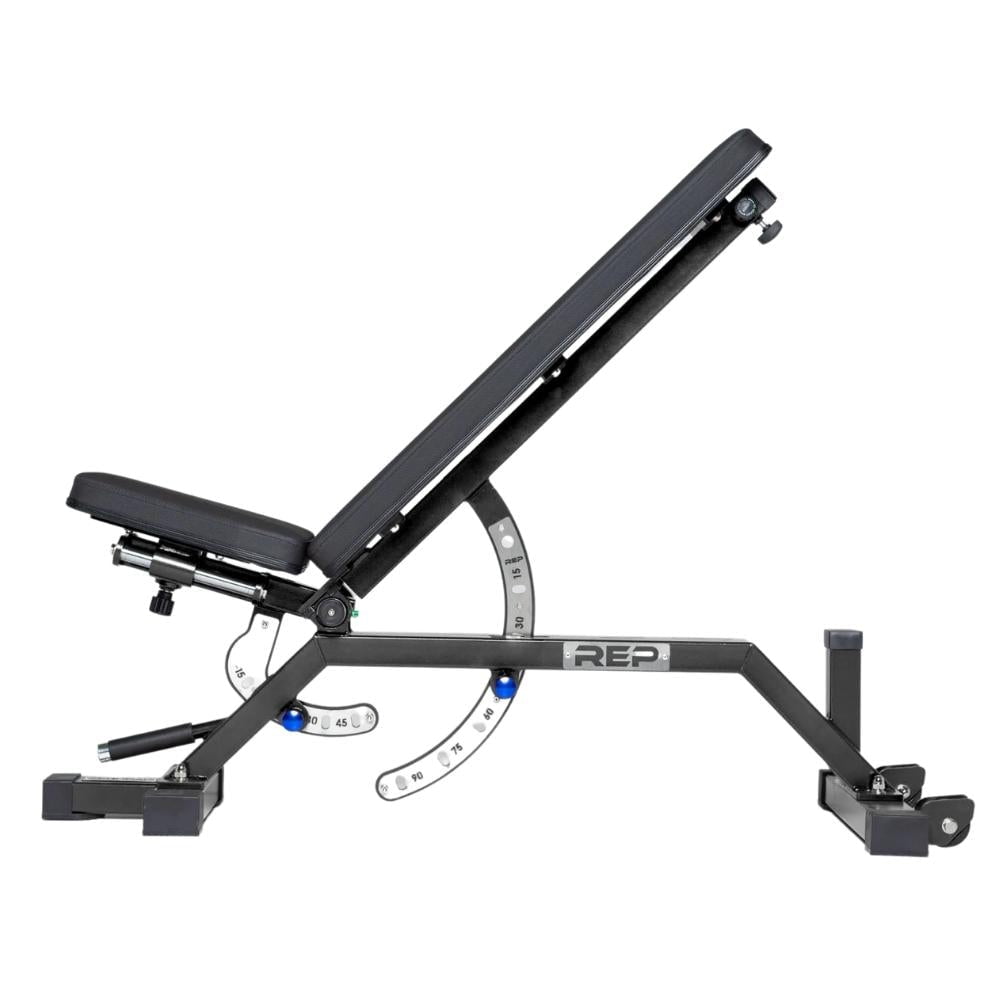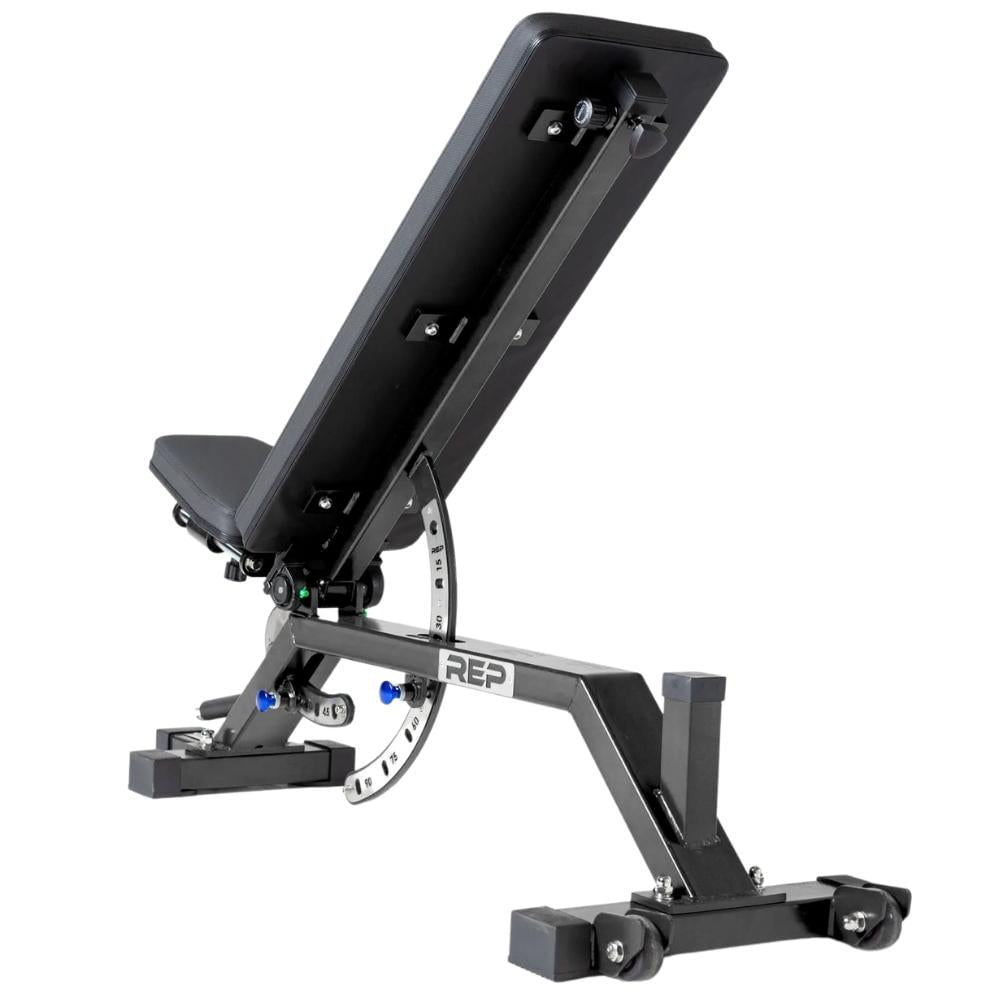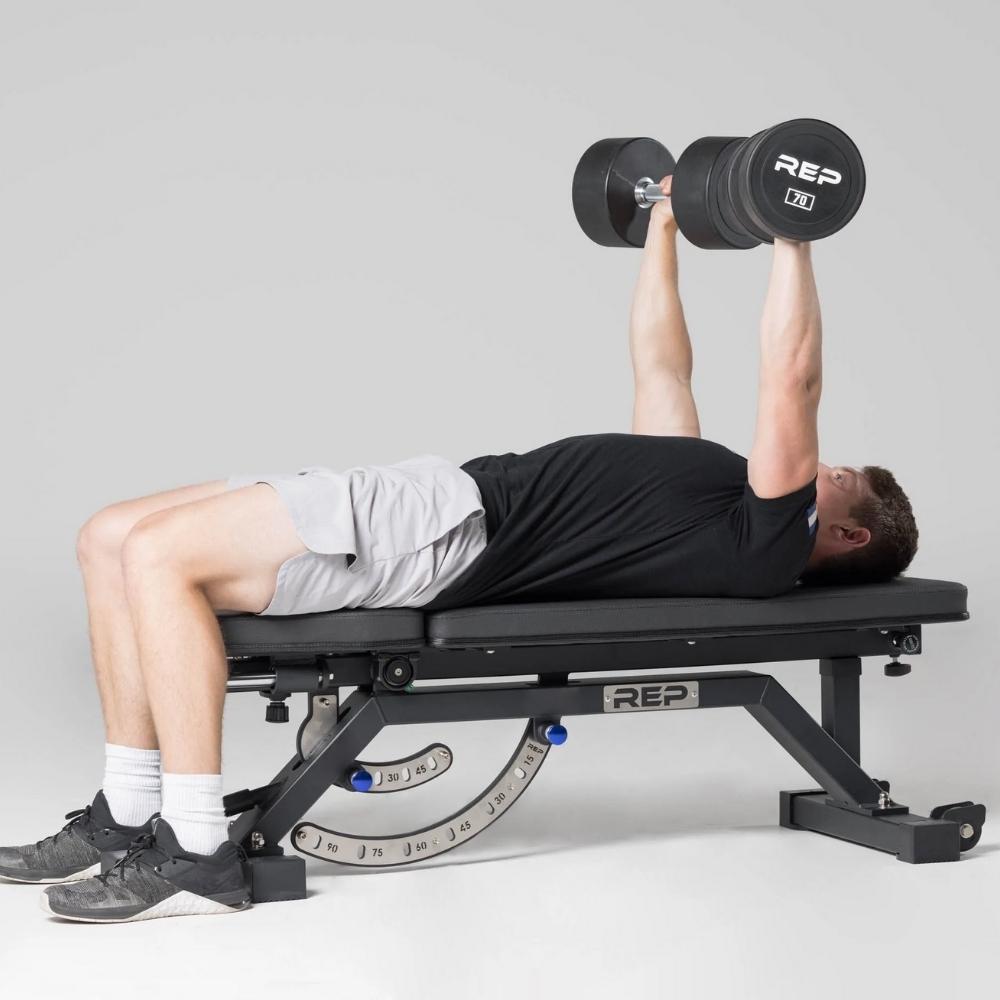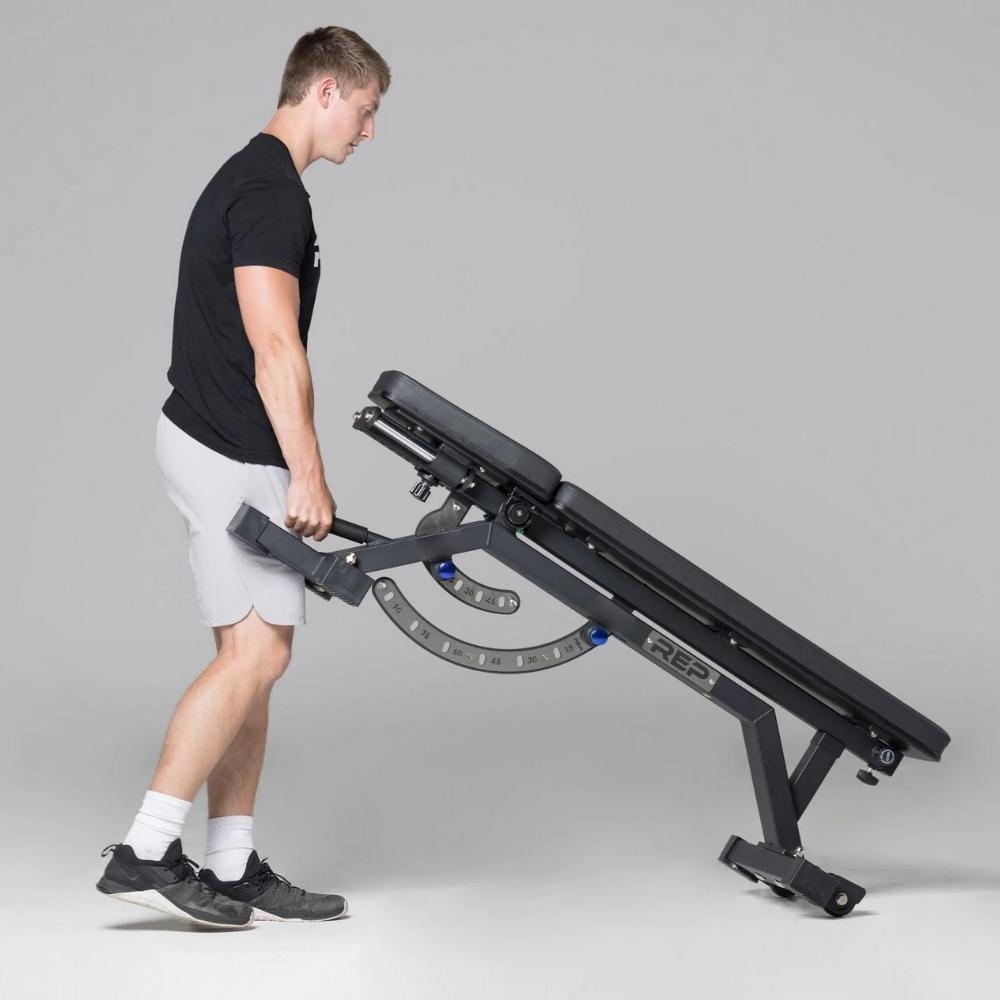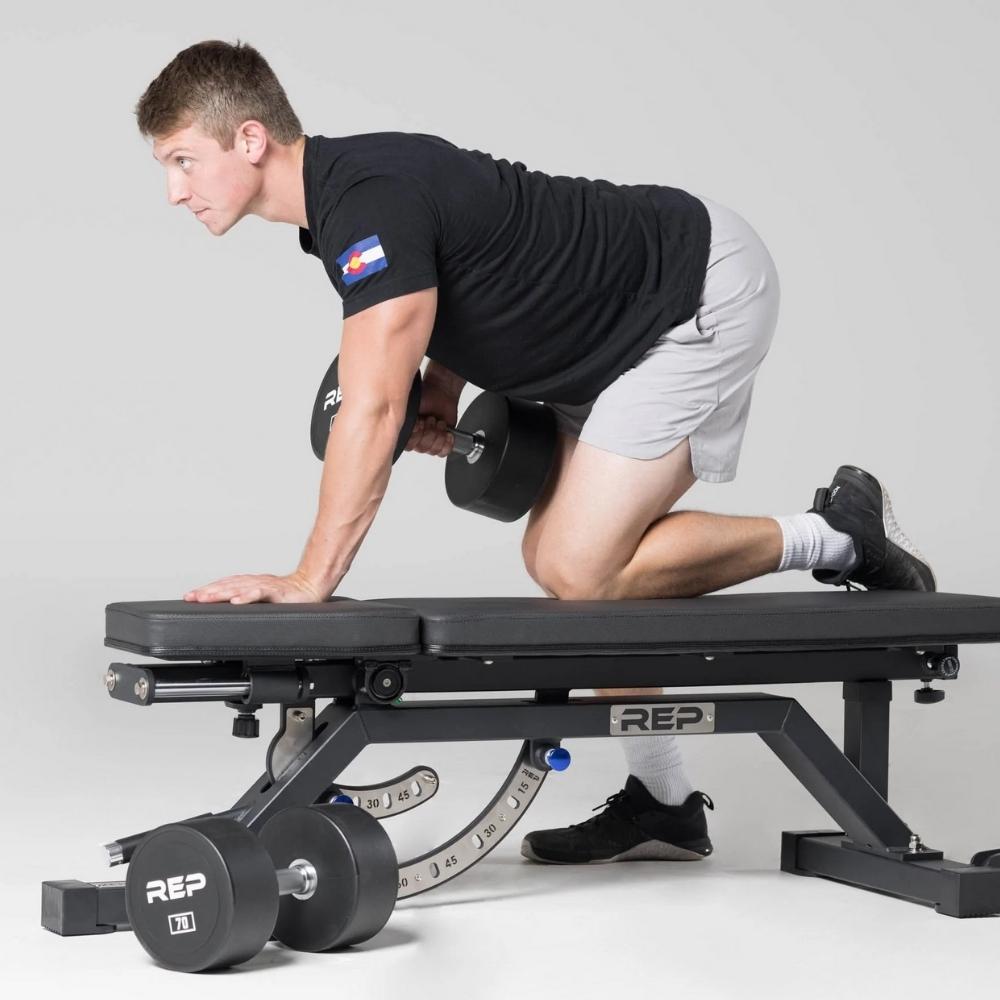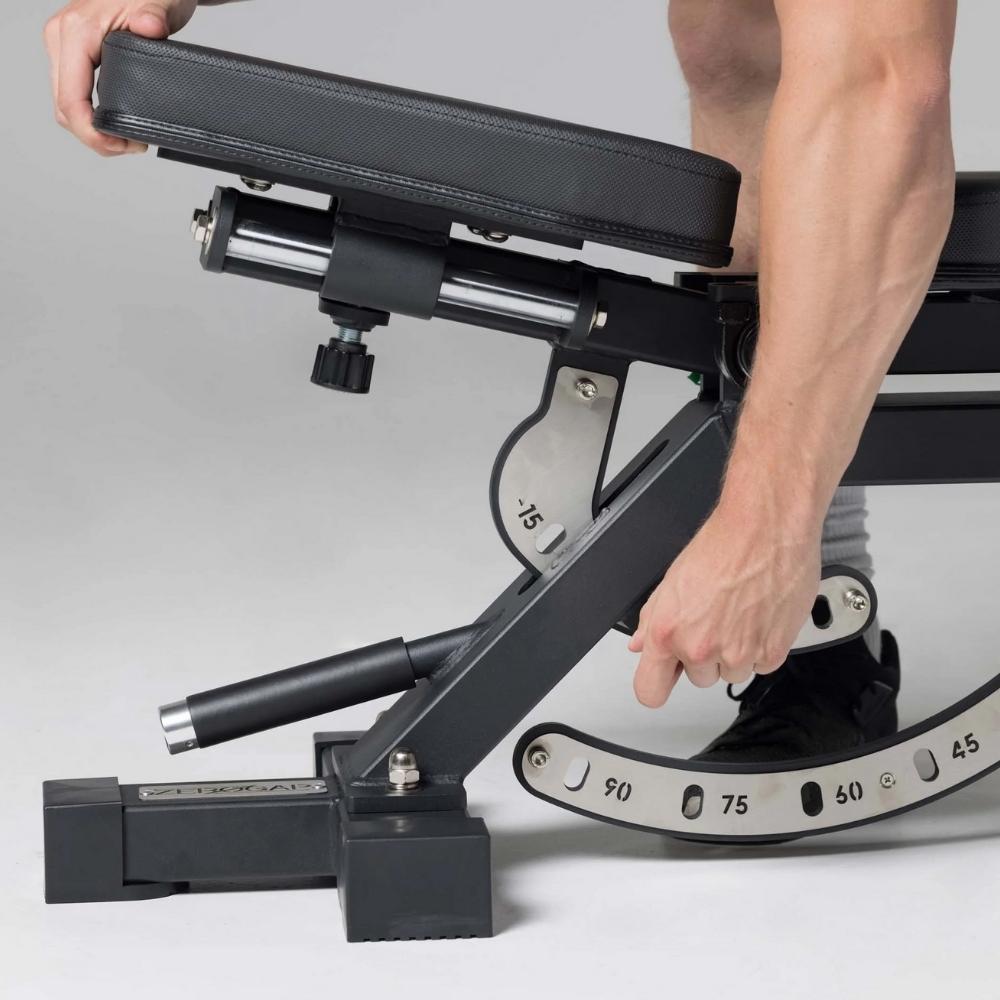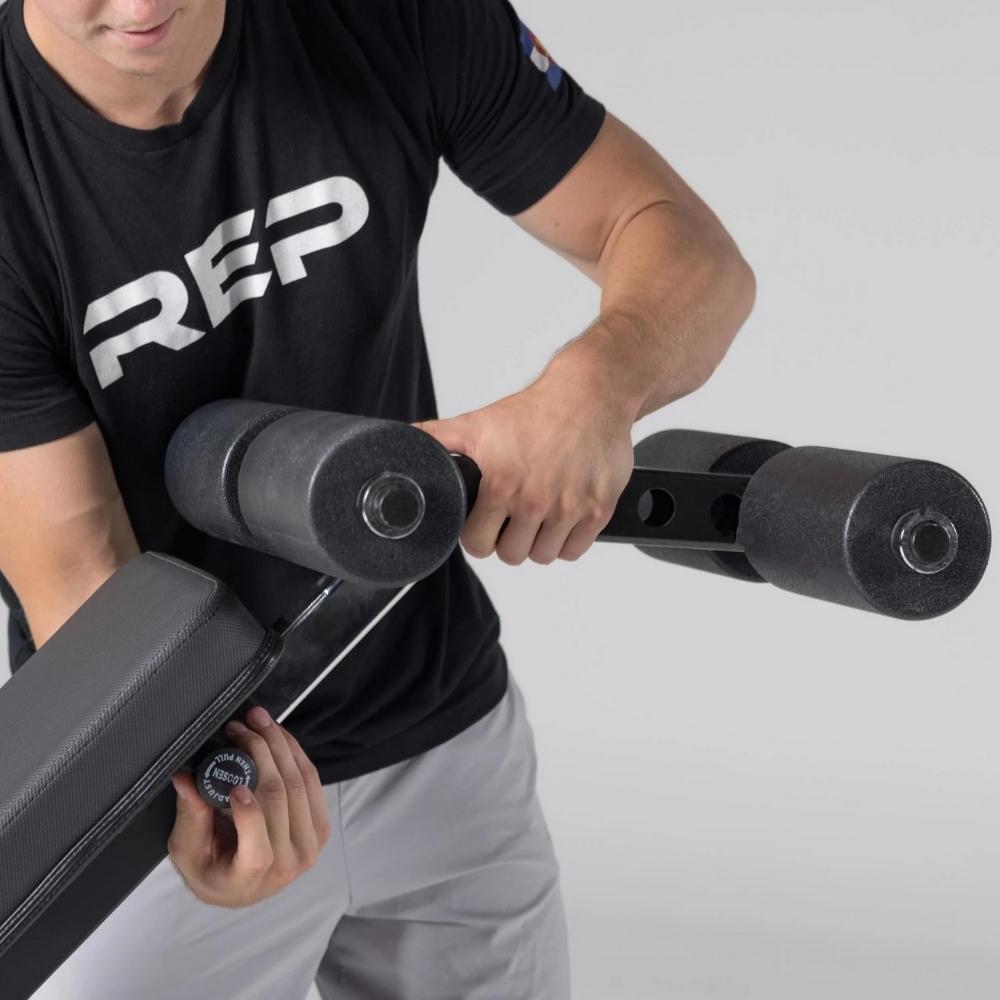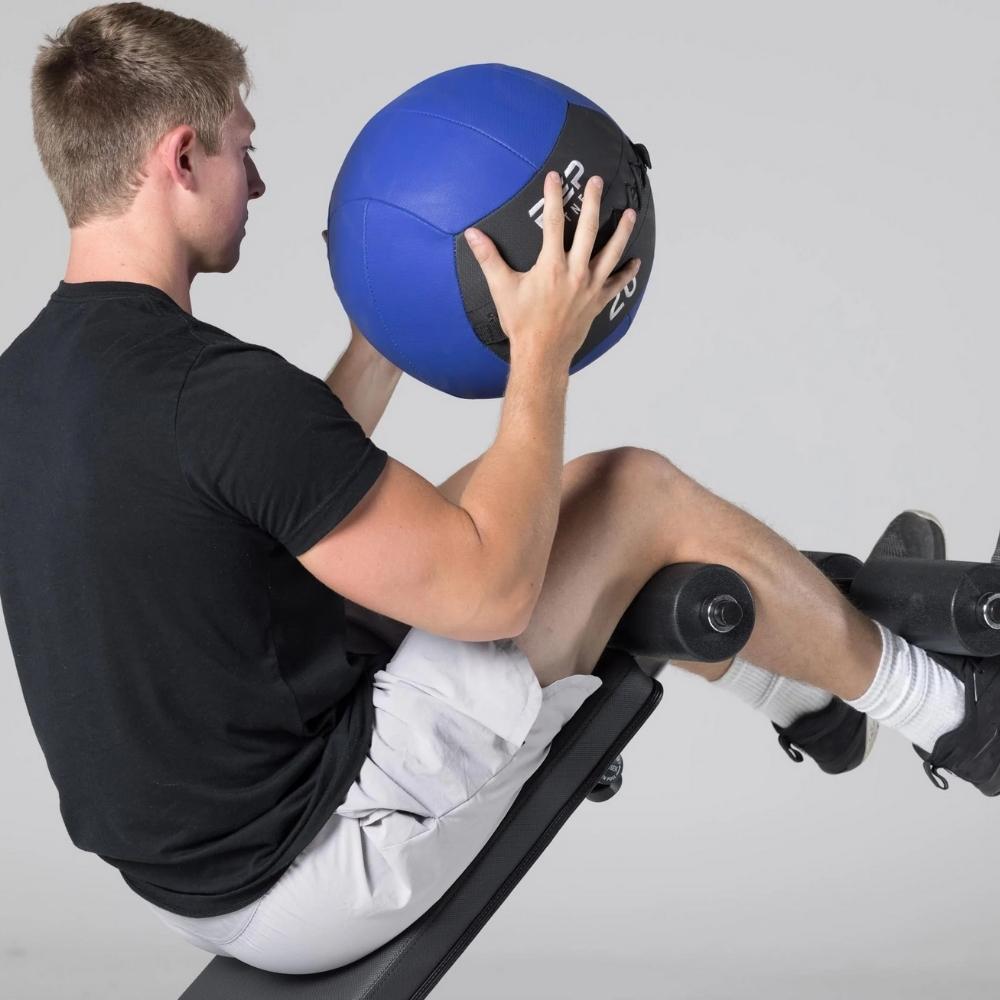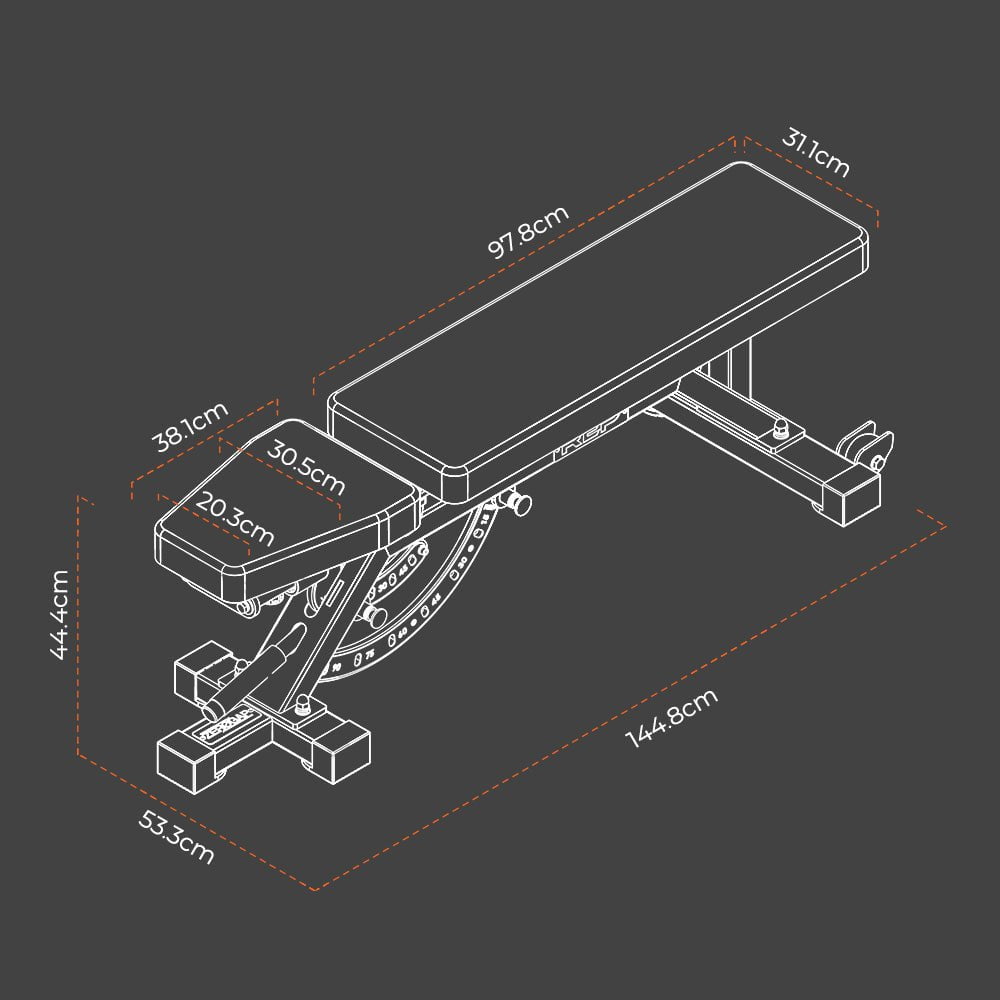 AB-5000 Zero Gap Adjustable Bench
The AB-5000 Zero Gap is a robust, adjustable bench that includes REP Fitness' patented zero-gap feature. Simply slide the seat forward and backward to eliminate the gap between the seat and back pad for a more comfortable and supportive workout in all positions. Made with an 11-gauge steel frame (Lifetime Warranty), huge 1,000lbs (453.6kg) weight capacity and easy transport wheels, this stunning looking bench delivers commercial level performance for your home or studio gym.

---
KEY FEATURES
COMMERCIAL GRADE TOUGHNESS AND PERFORMANCE

REP Fitness has made a name for itself designing and engineering some of the strongest and most popular equipment on the market today. The AB-5000 Zero Gap Adjustable bench is everything you need in a trusted workout bench. It includes:



7 Back angles (0 to 90 degrees) and 5 Seat angles (-15 to 45 degrees)
Thick, non-slip vinyl padding to ensure complete comfort
Easy, fast adjustments with the anodised aluminum pop-pins
Grooved rubber feet to keep the bench in place
Laser-cut degree markings on the wear guard
Built-in wheels for simple portability
Awesome stainless-steel REP logo plate
SPECIFICATIONS
Usage: Full Commercial
Bench Weight: 49.89kgs / 110lbs
Back Pad Angles: 0, 15, 30, 45, 60, 75, 90
Seat Pad Angles: -15, 0, 15, 30, 45
Back Pad Length: 97.79cm / 38.5"
Pad Width: 31.11cm / 12.25"
Seat Pad Length: 38.1cm / 15"
Back Pad Width: 30.48cm / 12"
Total Length Of Pads: 135.89cm / 53.5"
Tolerance: 3%
Weight Capacity: 453kgs / 1,000lbs
Material: 11-Gauge Steel
Warranty:

Frame: Lifetime
Parts: 1 year
Upholstery: 30 days
SIMILAR AVAILABLE PRODUCTS
Inspired a new exercise - the Bench Lift.
Yep, this thing is heavy that lifting is an exercise in itself. Stands up nicely to get it out of the way.
Couldn't live without the zero gap - I hate benches without it.
Only two improvements:
1. Wheels on both ends to it can be wheeled from either side, as heavy benches are awkward to maneuver by lifting and you have to do three point turns to get out of the cage.
2. Pads on the end of the longer padded section - as that hits the floor when standing the bench up and will eventually rip. Hopefully some adhesive pads will stay on.
Hi Simon,
Thank you for sharing your thoughts on the AB-5000 bench. We're glad to hear that it has inspired a new exercise for you and that you find it sturdy enough to stand up against heavy use. We appreciate your feedback on the wheels, and we will definitely take this into consideration for future improvements. Thank you again for choosing GAF.
Happy training!
GAF Team
So glad I went with Rep on this bench
Confession: I'm an older lifter with a full Rogue gym. They make great stuff, hard to argue that, but Rep beat the brakes off them on this bench. I just couldn't stomach paying nearly double for something objectively inferior. Second Rep purchase (first was a 20 lb wall ball years ago and it's cover sucks compared to Rogue's, way too slick). I think maybe that purchase solidified the "buy once, cry once, get what you pay for" attitude I've had over the past decade outfitting my home gym. Rep haw come a long way from that wall ball purchase years ago. Bravo on this bench. The only complaint has been from my smoking hot way younger wife who says the seat is ridiculously wide. It probably is for many folks but I spread 'em like a gas station subway when on the bench for leg drive. It works for me, I'm a 6 foot specimen of manhood though.
Too soon(?)
Ok, I only just picked up and used this bench TODAY, but I must say...I LOVE IT. It was SO EASY to put together and MAN..it IS SOLID. My WOD today included declined situps w/20# medball and decline DB bench press and it worked beyond expectations. It's easy to configure, it's easy to clean, it's easy ALL AROUND. I'm so happy with the purchase and am looking forward to MANY workouts with it. OH, btw, I picked up LOCALLY @REP in Carlisle, PA and the staff there was SO FREINDLY. I was invited back to the July 30th Grand RE-opening of the showroom--so I'LL BE THERE!! As as 1st time customer of REP--I'm liking what I see!!! Thanks!!
It does the job
I don't use weight benches very often in my workouts, but it's nice to have one laying around. Feels pretty sturdy. The incline angles are nice for relaxing. Will Pledge cleaner hurt the finish?