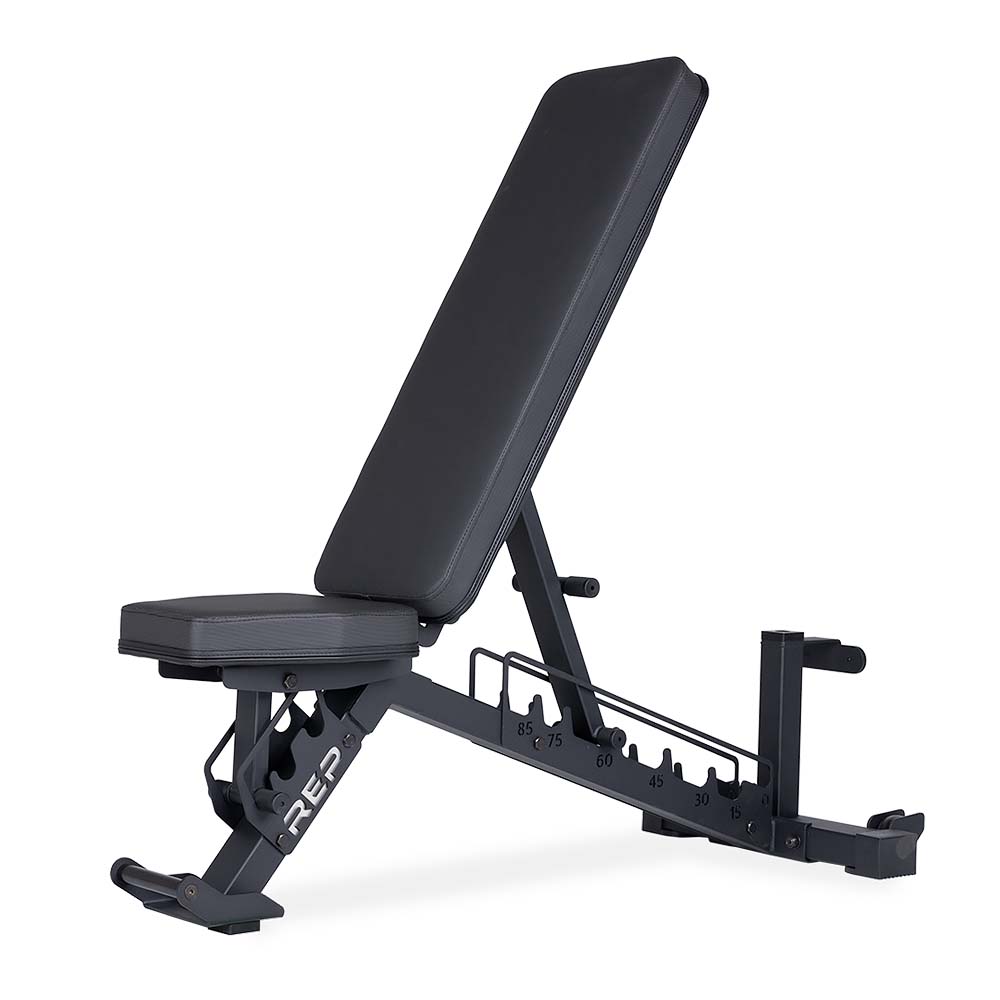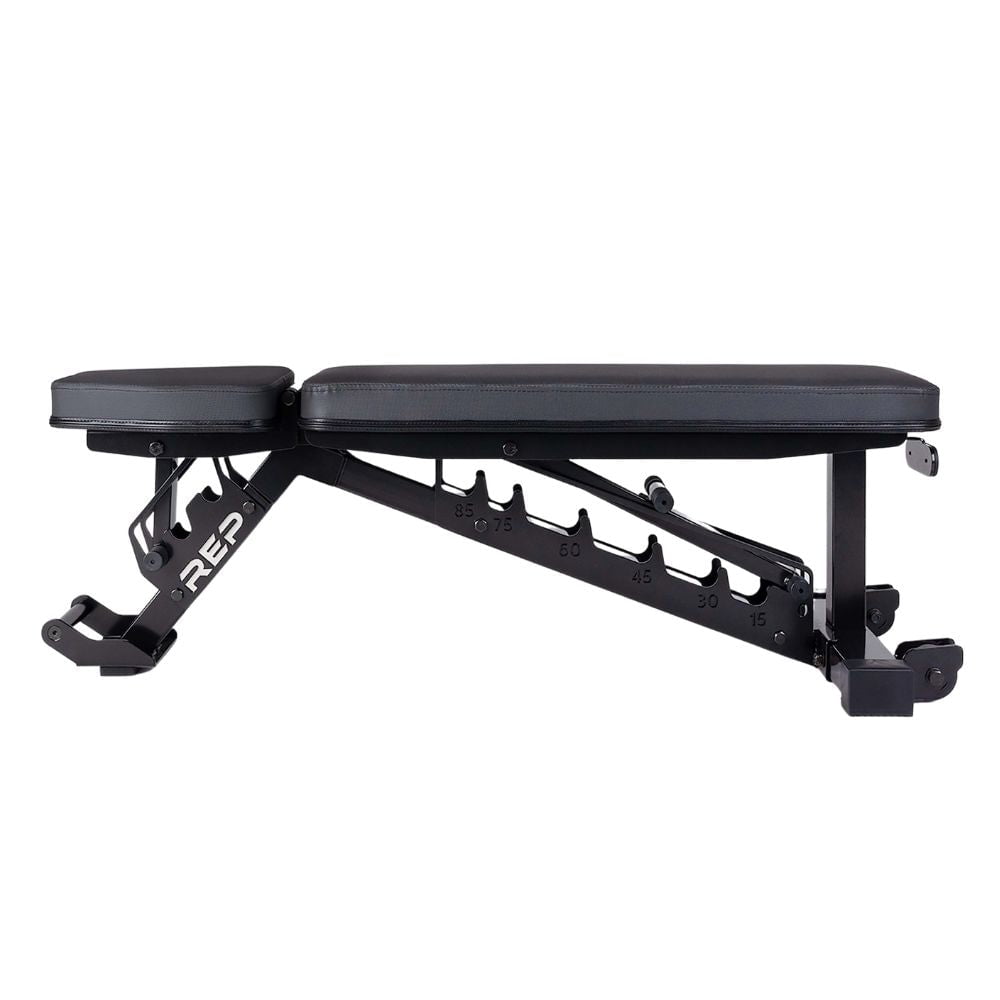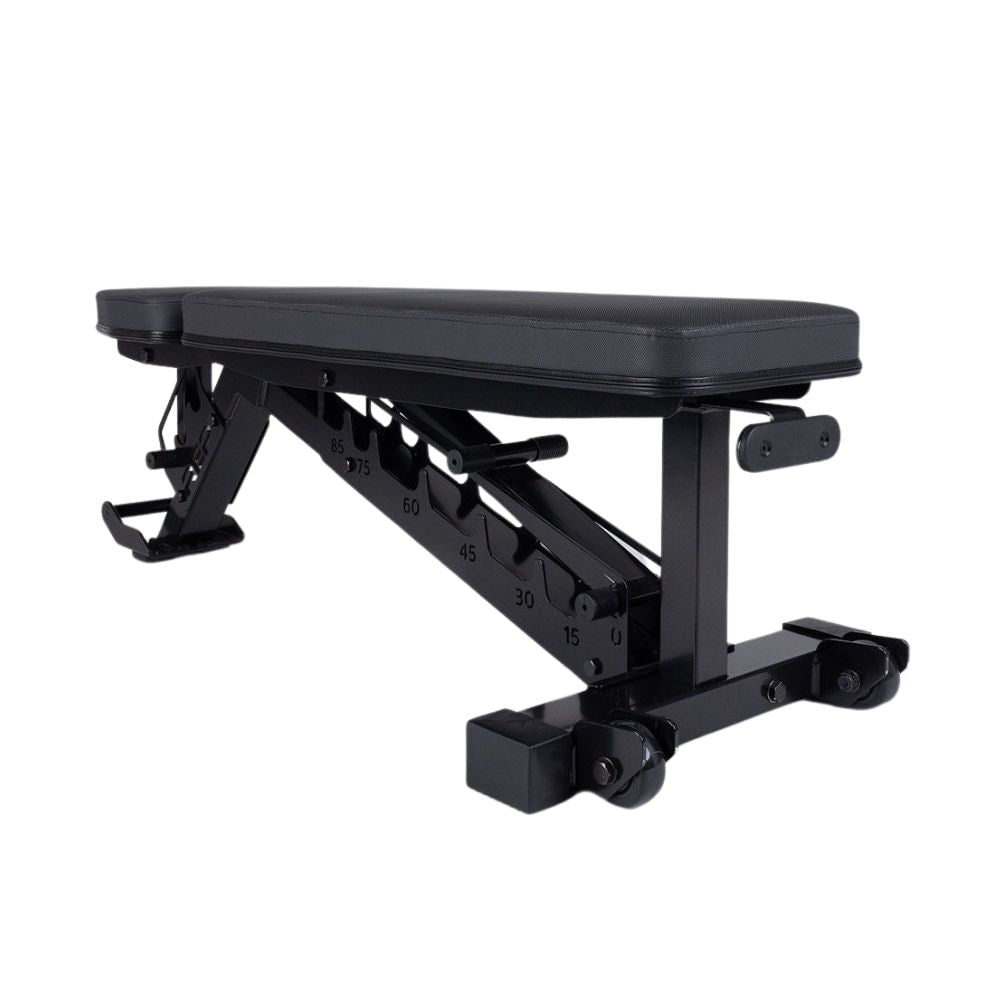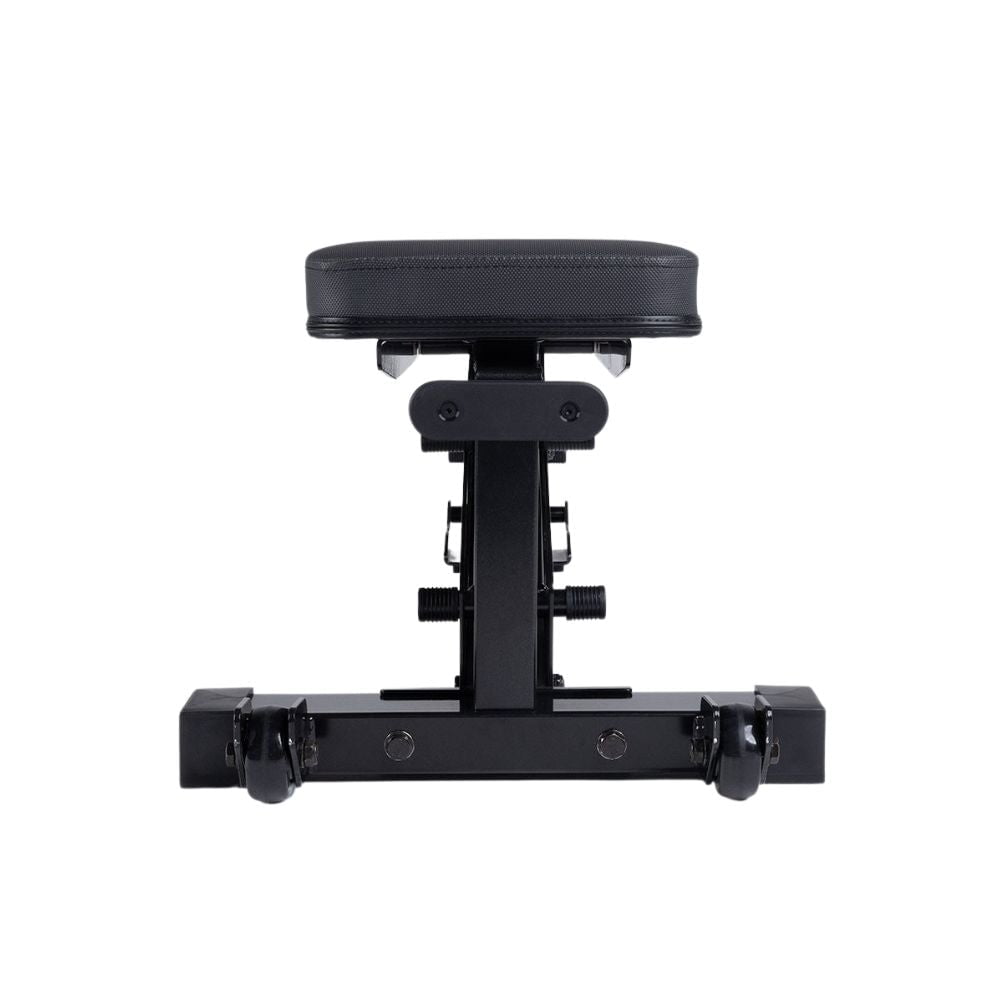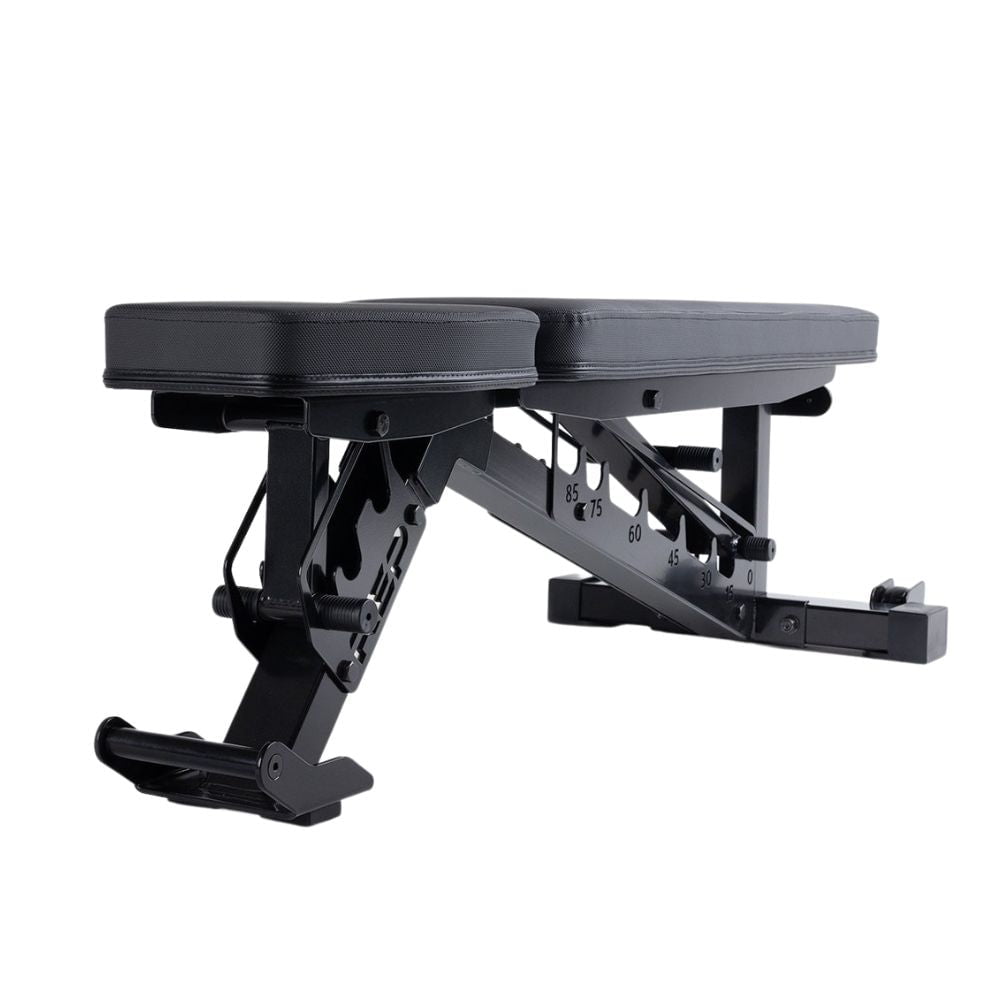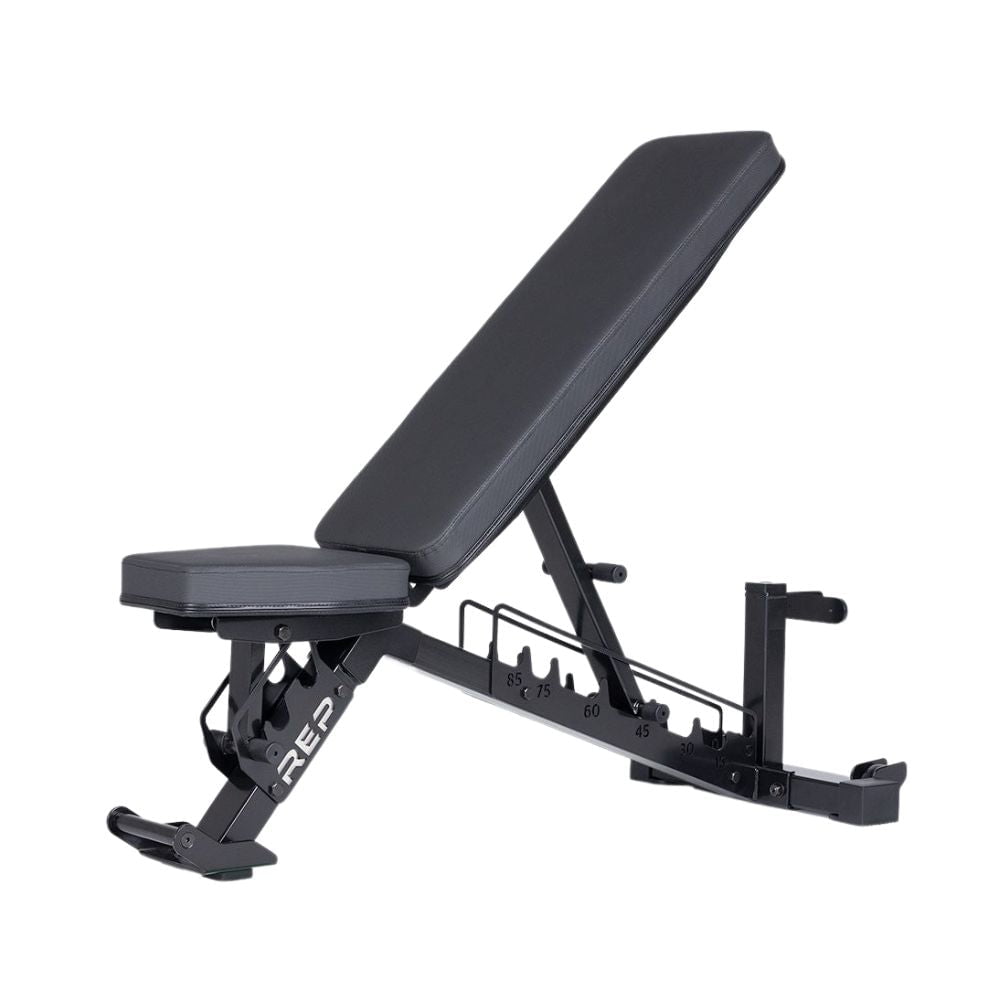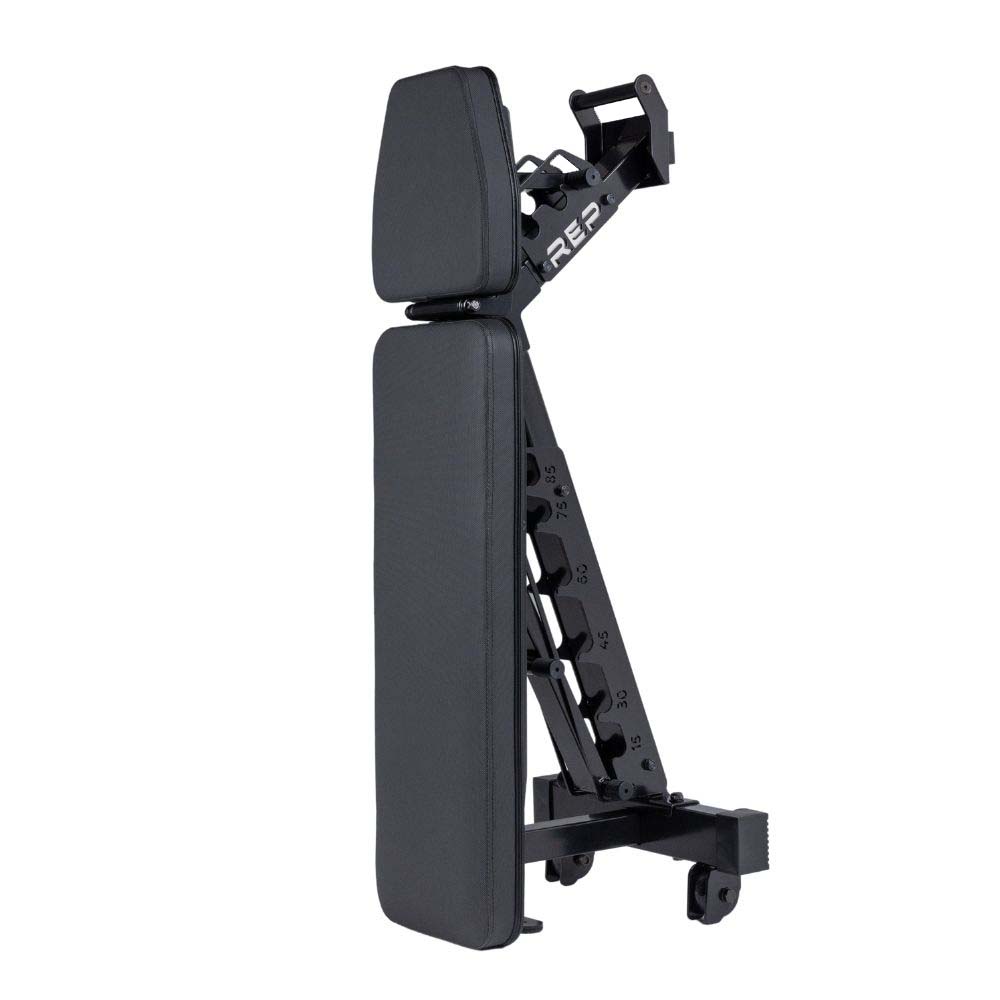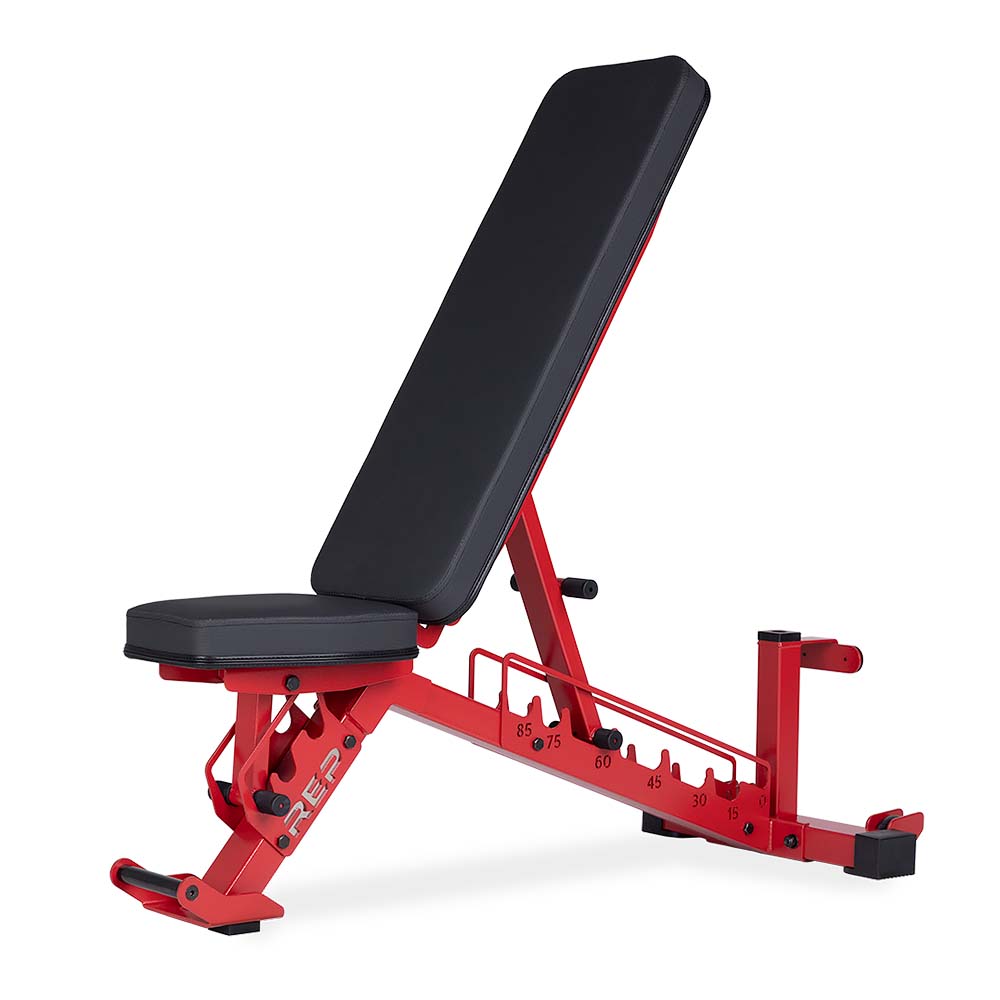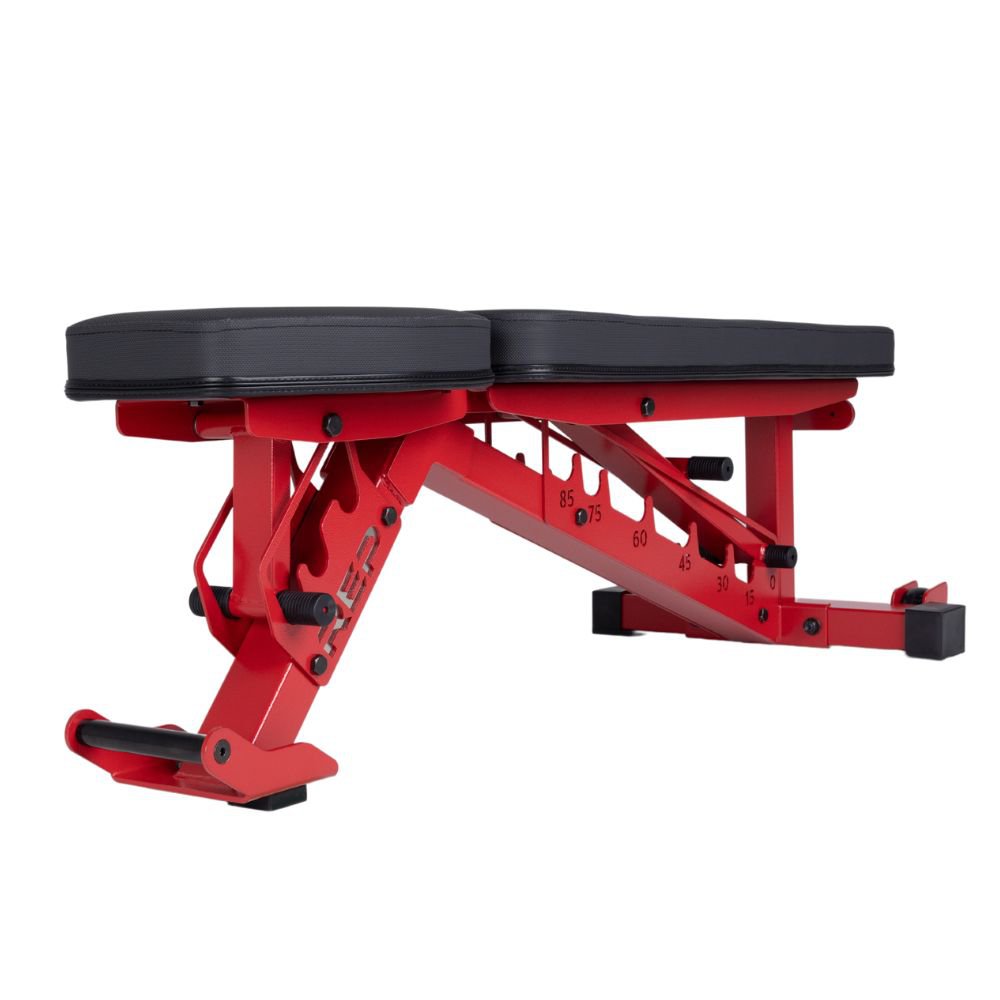 AB-4100 Adjustable Weight Bench
If you're looking to maximise space without compromising your workout, this is the bench for you! The AB-4100 Adjustable Weight Bench marries form and function with an expanded range of incline and seat positions, upgraded handle design, and black zinc hardware. The ladder-style adjustment system is quick and easy to adjust. At only 38.55kgs, this lightweight and maneuverable bench includes a built-in upright storage post with rubber coating to protect your floors and add extra stability. Available in Metallic Black or Red.
---
KEY FEATURES
FORM MEETS FUNCTION

The AB-4100 Adjustable Weight Bench is everything you need in a trusted workout bench. With the choice between a stylish Metallic Black or Red, you'll love the look and feel of this piece in your gym.

7 Back Pad (0 to 85 degrees) and 3 Seat angles (0 to 20 degrees)
Vinyl cushion is textured and grippy so you won't slide out of position
Squared off 30.48cm (12") back pad offers ample support and cushioning
Closed ladder style adjustment for quick and easy transitions

CONVENIENT VERTICAL STORAGE

This adjustable bench includes a handy vertical storage post with rubber coating to protect floors and add extra stability.

LIGHTWEIGHT AND MANOEUVRABLE

At only 38.55kgs (85lbs) this bench is lightweight and easy to manoeuvre around your home gym or fitness facility, especially if you're tight on space.

IPF HEIGHT STANDARD

The AB-4100 was designed to meet IPF Height Standards for the athlete looking to stay consistent with their training tools.
SPECIFICATIONS
Usage: Full Commercial
Materials: 7- & 14-Gauge Steel
Important Specs:

Back Pad Angles: 0, 15, 30, 45, 60, 75, 85
Seat Pad Angles: 0, 10, 20
Back Pad Length: 91.44cm / 36"
Pad Width: 30.48cm / 12"
Seat Pad Length: 33.02cm / 13"
Pad Gap: 3.98cm / 1.57"
Tolerance 3%

Product Weight: 38.55kg / 85lbs
Weight Capacity: 317kg / 700lbs
Dimensions: 51.56 (W) x 130.30 (L) x 43.18 (H) cm
Warranty:

Frame: Lifetime
Parts: 1 year
Upholstery: 30 days
SIMILAR AVAILABLE PRODUCTS
Best bench on the market
Absolutely love this bench. So awesome that this can be sourced in Australia from Gym and Fitness. Delivery was fast. Couldn't be happier with the service or the product.
A perfect bench for a home gym
A perfect bench. Can't name a single thing that I dislike about it. Perfect size, weight, zero wobble (I've tightened the hinge), absolutely sturdy and reliable. The surface grip is awesome - can't slide on it anymore as I used to. Easy to lift, navigate, move aside and store it in the vertical position. I hate the bench gaps so much that I've used a foam roller on my old bench to cover it. With this one, I don't feel it no matter how hard I try, if I position the hinge under my lower back. The curvature of the spine creates a perfect bridge over the gap. If I move up, I can also position my torso and my head over the back pad entirely (I am 183cm tall) - there are even a few cm left from each side.
Spent lots of time researching what bench to buy for my home gym, and I am glad I chose this one.
Hi Sergei,
Thanks a lot for your awesome feedback! We're thrilled to hear your reasearch and purchase was worth it. We hope you continue to enjoy your workouts with the AB-4100 bench :)
Happy training!
GAF Team
REP Fitness AB-4100 Adjustable Weight Bench
Hi Clay,
Thank you so much for the 5-star rating! If you have any further feedback or concerns, please let us know and we'll be happy to hear it or help.
Happy training!
GAF Team
Rep ab- 4100
Really happy with the 4100. The new cleangrip vinyl and pad are excellent, really grippy and supportive. The bench gap is very small and unnoticeable on the 4100 when using it for flat bench. The light weight and manoeuvrability of the bench make it great for the home gym, yet it is still very stable. Excellent bit of kit overall, rep obviously have a great reputation for a reason.
Hi Blake,
Thank you for your detailed review, we appreciate it! If you ever need assistance, please feel free to get in touch, we'll be happy to help.
Happy training!
GAF Team
The Perfect Bench
Nothing but happy with this bench. Very stable with high quality 'firm' padding. So no power robing soft foam.. vertical storage is extremely convenient.
Hi Christopher,
Thank you for sharing your positive review. We're pleased to hear you are happy with the quality of our AB-4100 bench! We hope this helps enhance your workouts and provide you with long lasting use!
Happy training!
GAF Team