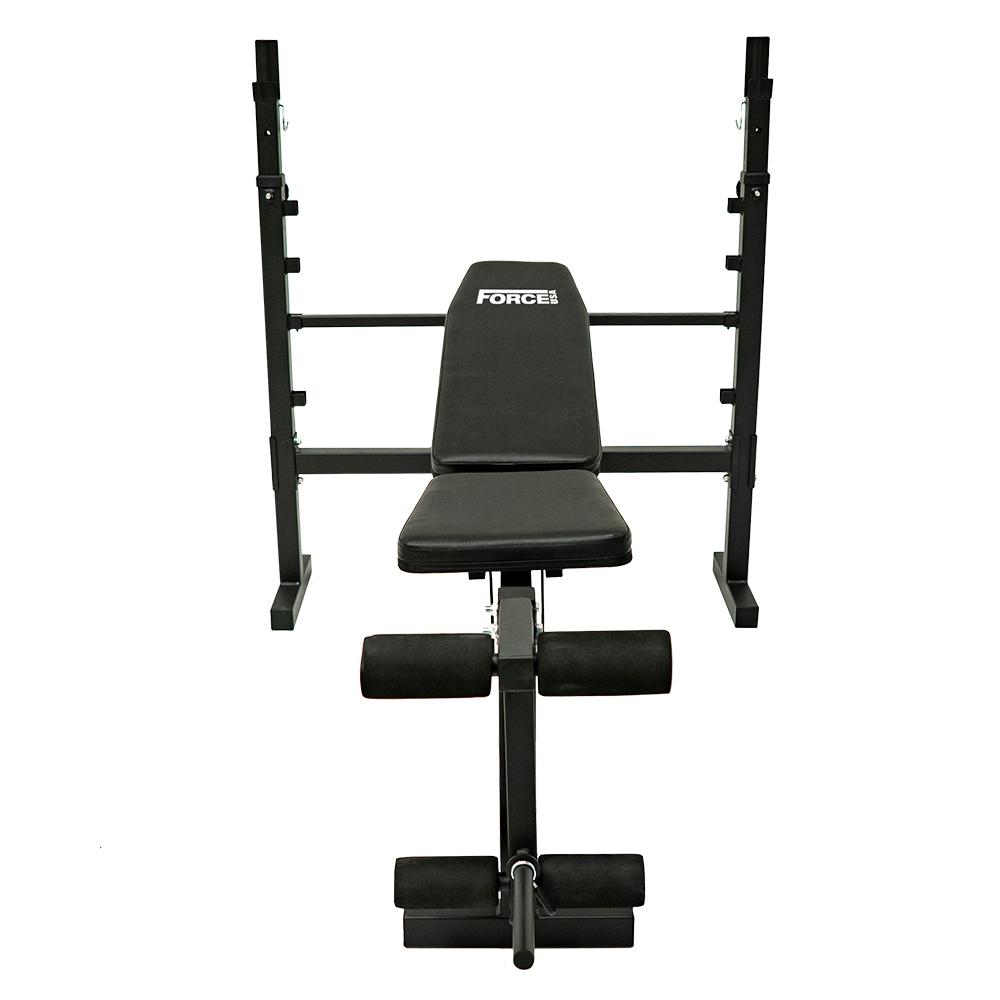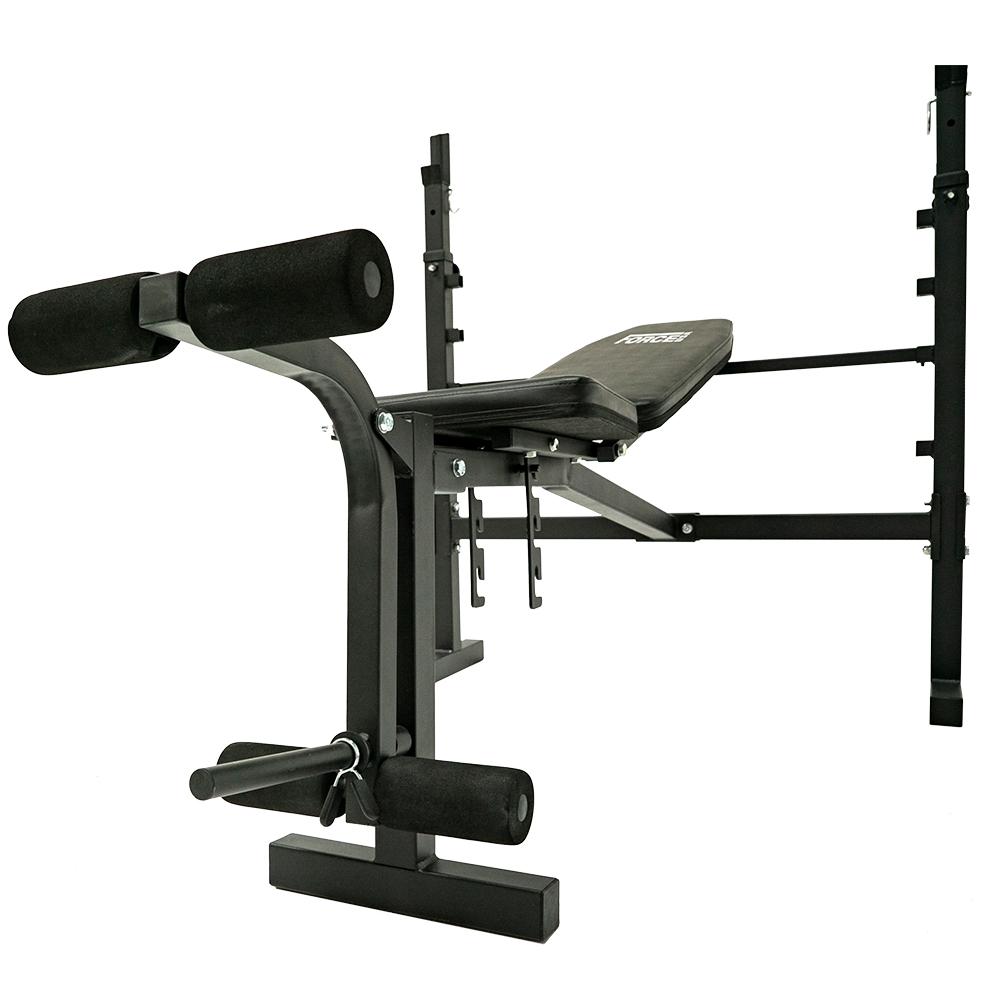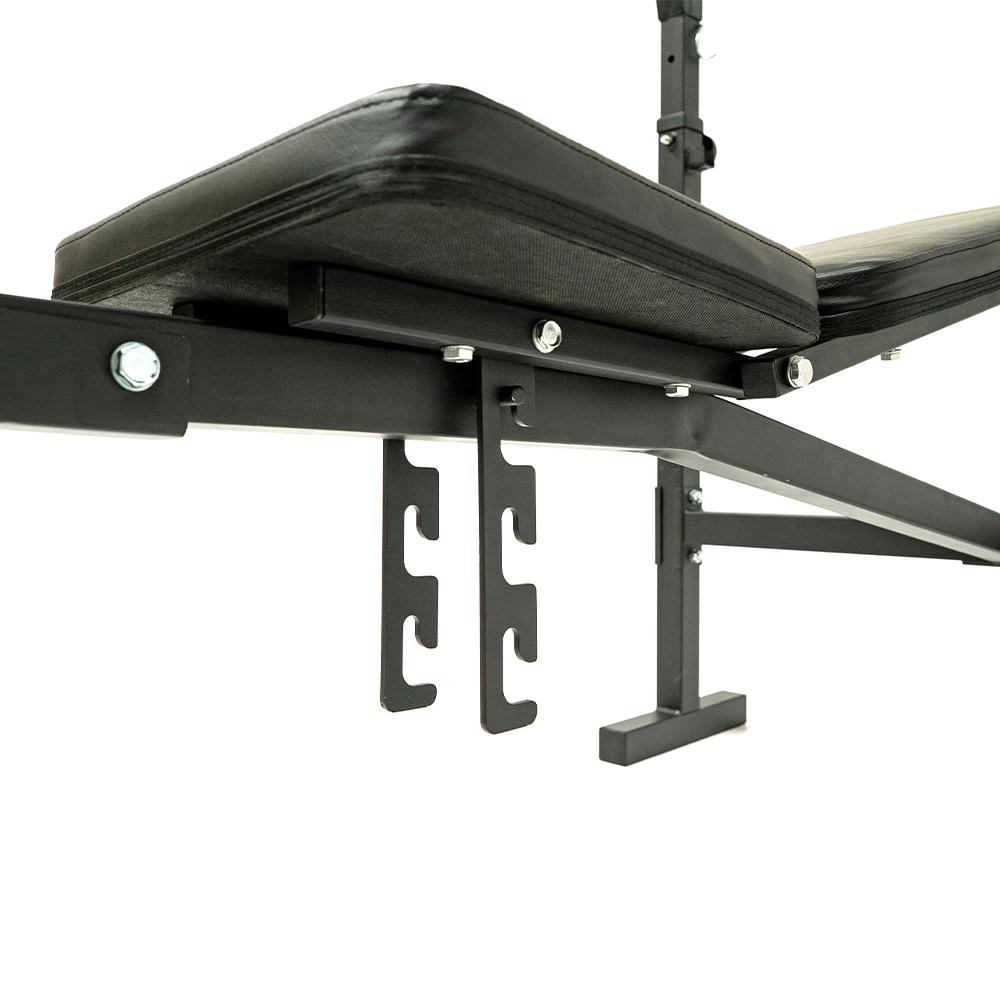 Adjustable Bench Press
Build muscles right from the comfort of your own home with the Force USA® Adjustable Bench Press. Move quickly from flat to incline and decline with the comfortable multi-position backrest. The thick, comfortable foam padding acts as a cushion and supports your body to ensure proper form during training. With its compact structure, you can conveniently place the Force USA Bench Press in your home gym without it taking up too much space.
---
Key Features
OUTSTANDING SUPPORT AND DURABILITY

Made from heavy-duty, powder-coated steel and reinforced with high-density upholstery, this bench delivers optimal support and won't collapse under your weight. It effectively resists scratches and chipping that may result from heavy use, guaranteeing you a workout partner for years to come.

EASILY CHOOSE YOUR POSITION

Designed with an adjustable backrest pad, the Force USA® Adjustable Bench Press allows you to arrange it as you choose, laying it in an incline, decline, or flat position. The padded backrest supports your back during workouts to help minimise fatigue and enhance technique. The adjustable uprights mean that you can position your bar at the appropriate position for your physiology.

COMFORTABLE HIGH-DENSITY UPHOLSTERY

The Force USA Bench Press has soft foam-roller pads to facilitate safe and comfortable training. The ergonomic design delivers an enjoyable strength-training experience, so you can push yourself to the limit with complete confidence.

YOUR FULL-BODY WORKOUT STATION

This Force USA Bench Press can help you target multiple muscle groups, helping you build strength and muscle mass in your chest, shoulders, core and lower body. Lift dumbbells and barbells while lying, or perform crunches and curls to ensure balanced muscle development.

TESTED BY ELITE ATHLETES AND TRAINERS

The Force USA research and development team consists of athletes, trainers, and serious weightlifters who rigorously test every piece of equipment. Relentless quality testing means Force USA is constantly elevating its products like the Adjustable Bench Press so you can reach your strength and fitness goals sooner.
Specifications
Usage: Domestic
Material: Steel
Total Weight Rating: 300kgs (including user)
Dimensions: 200 (L) x 124 (W) x 160 (H) cm
Warranty:

Frame (Structural) Lifetime
Parts 2 Years
Upholstery 90 Days
SIMILAR AVAILABLE PRODUCTS
Extremely versatile!
All I can say is "wow". You can work out your legs AND chest on this bench! Building it was pretty straight forward and the end product is a surprisingly versatile product.