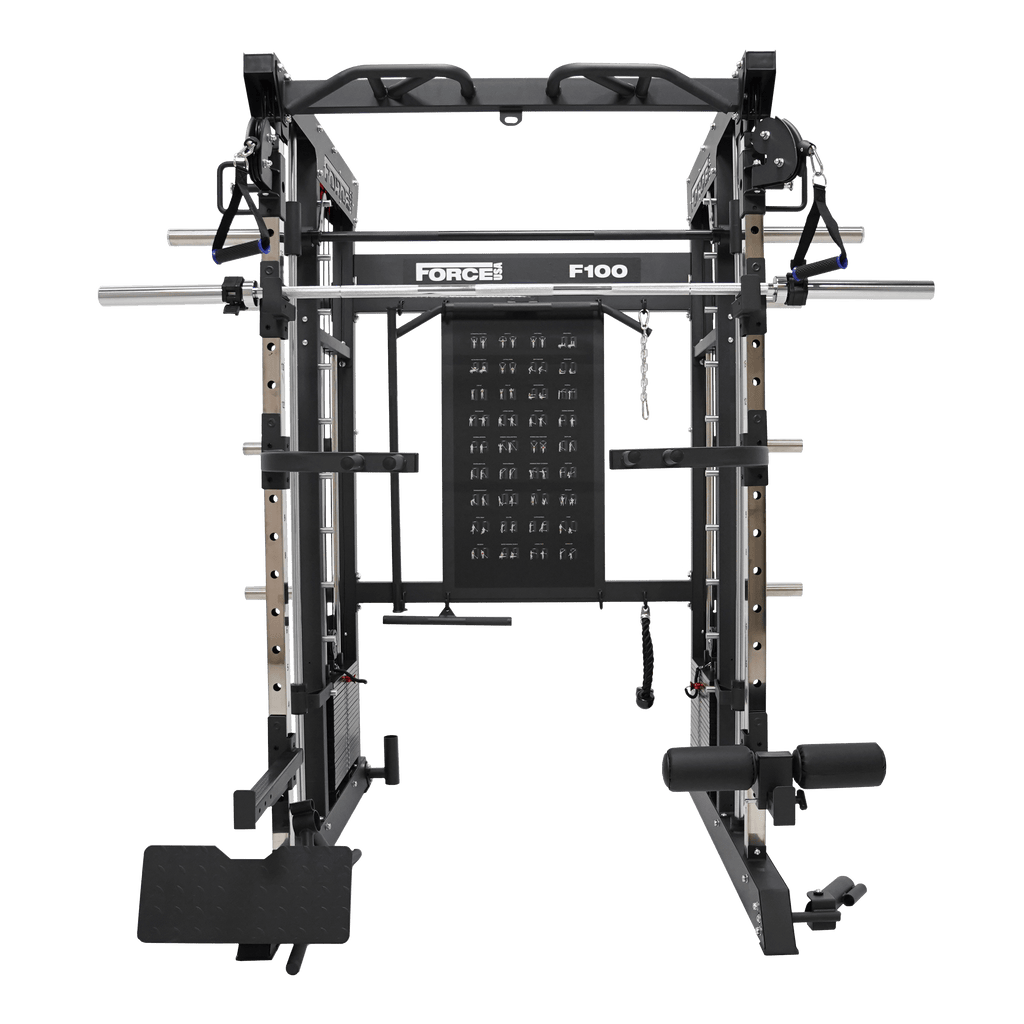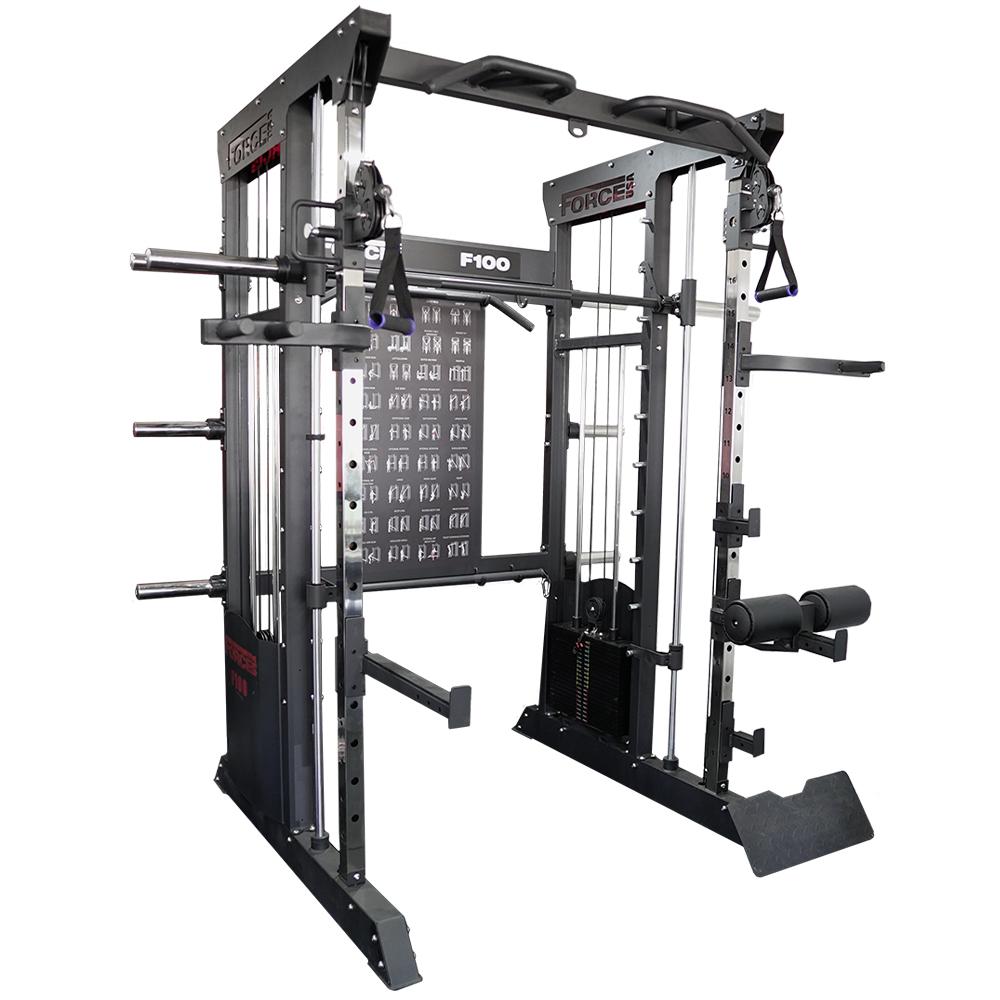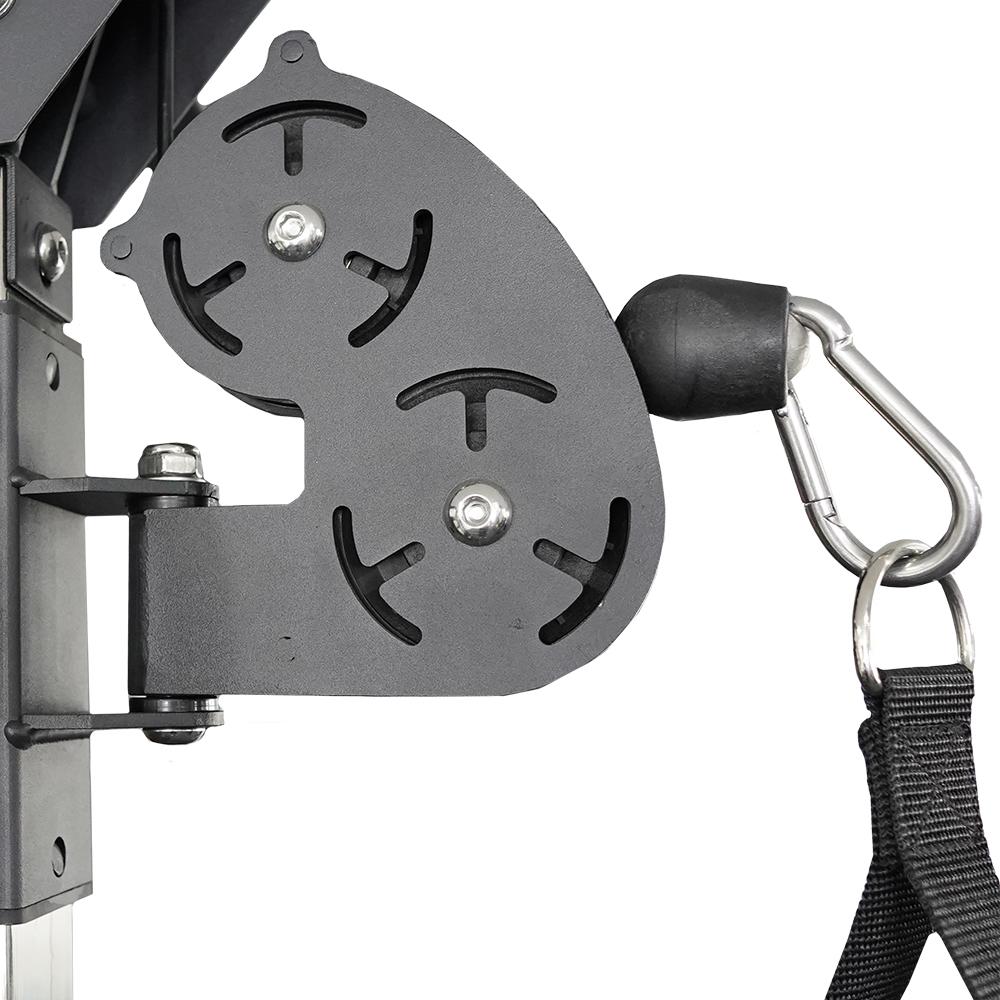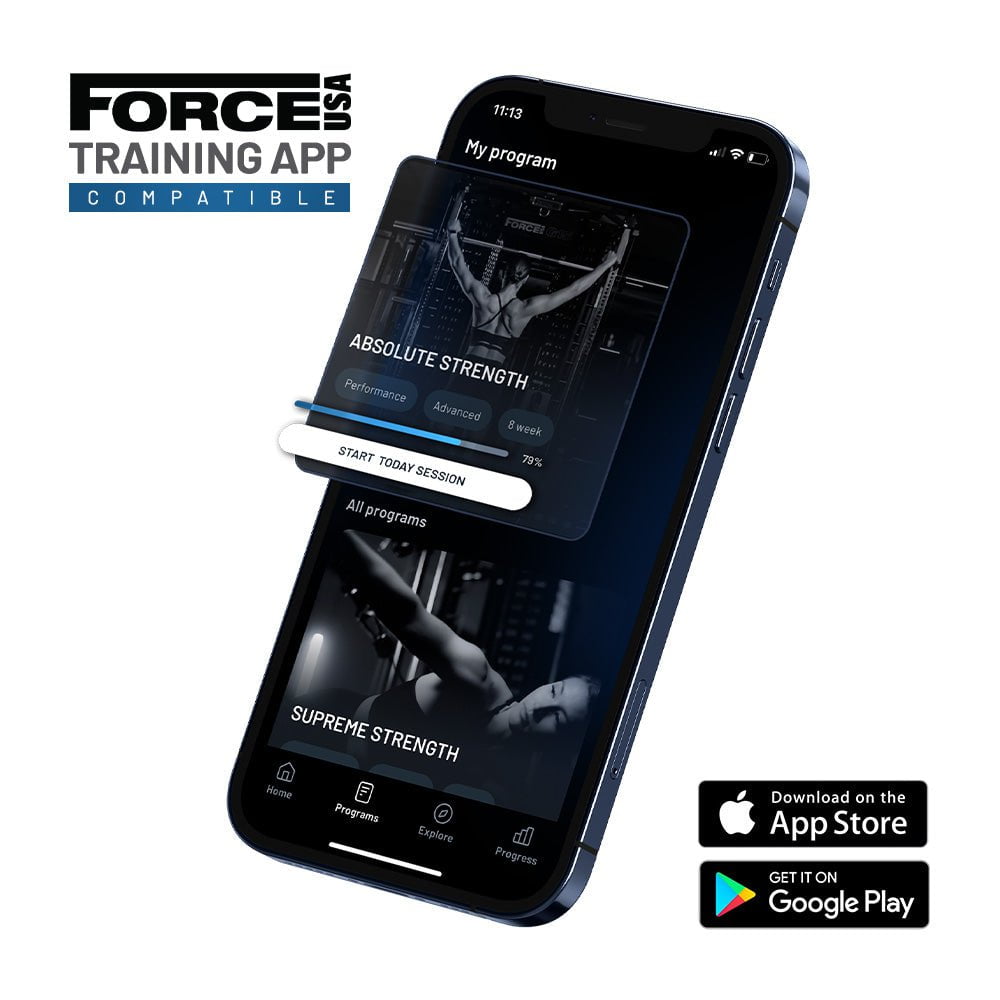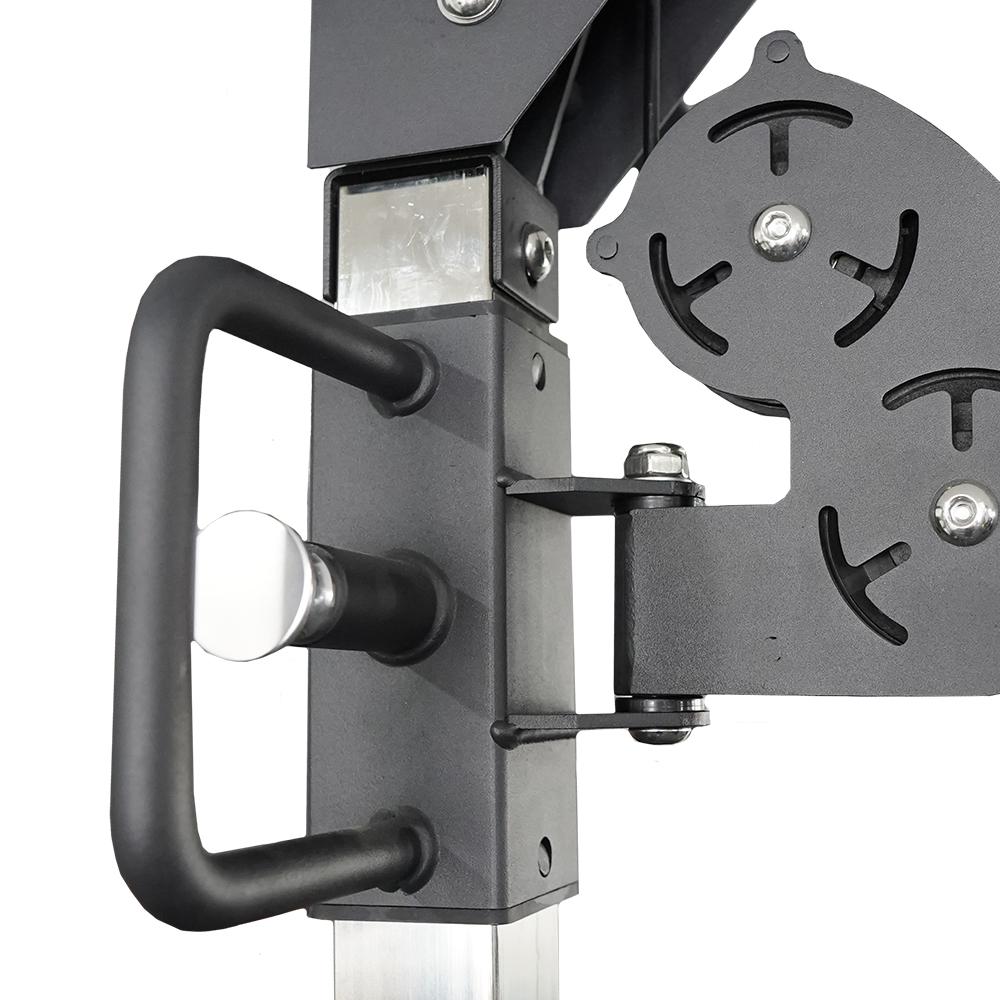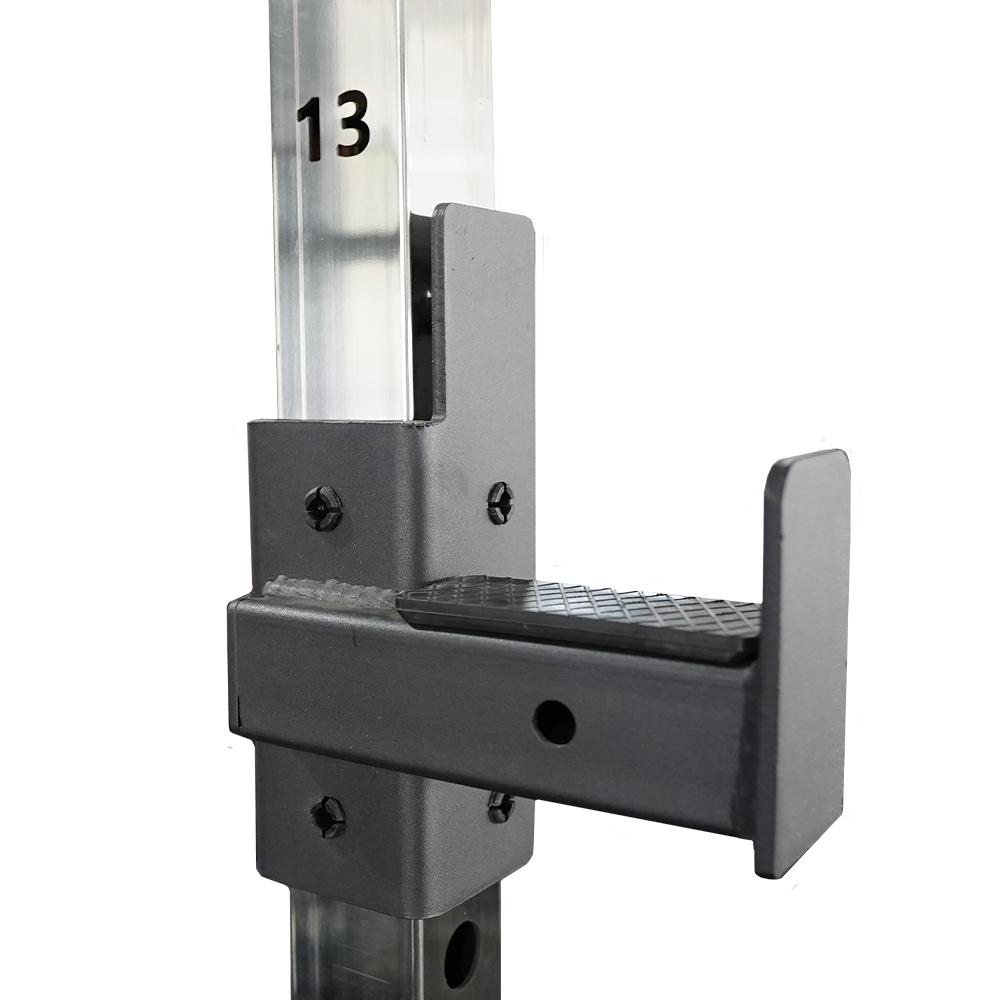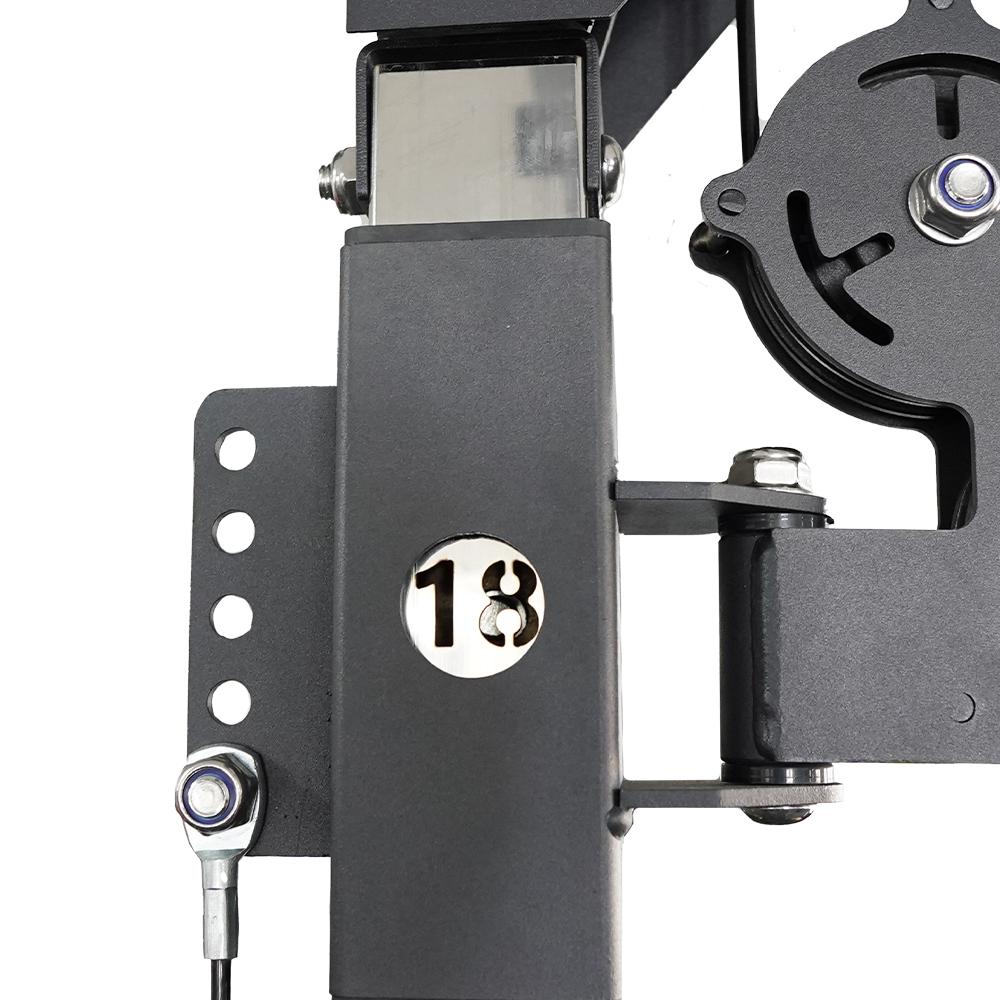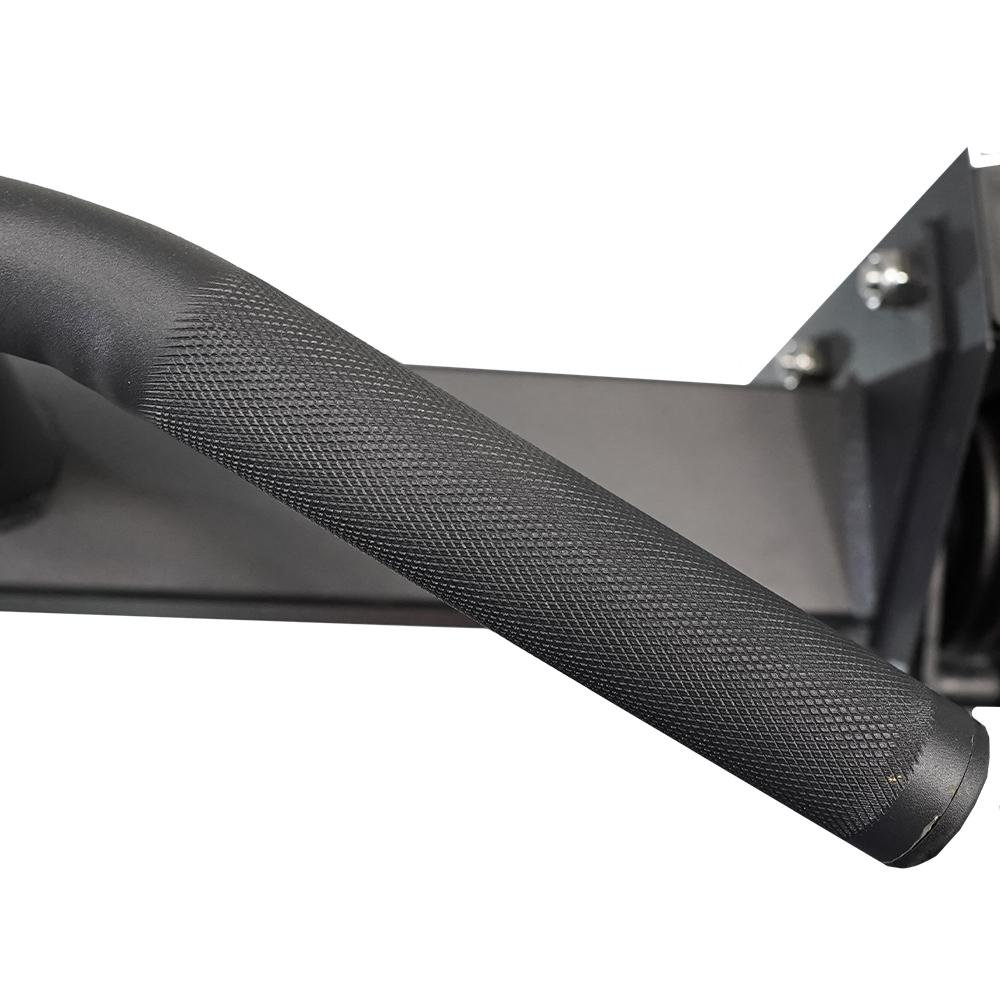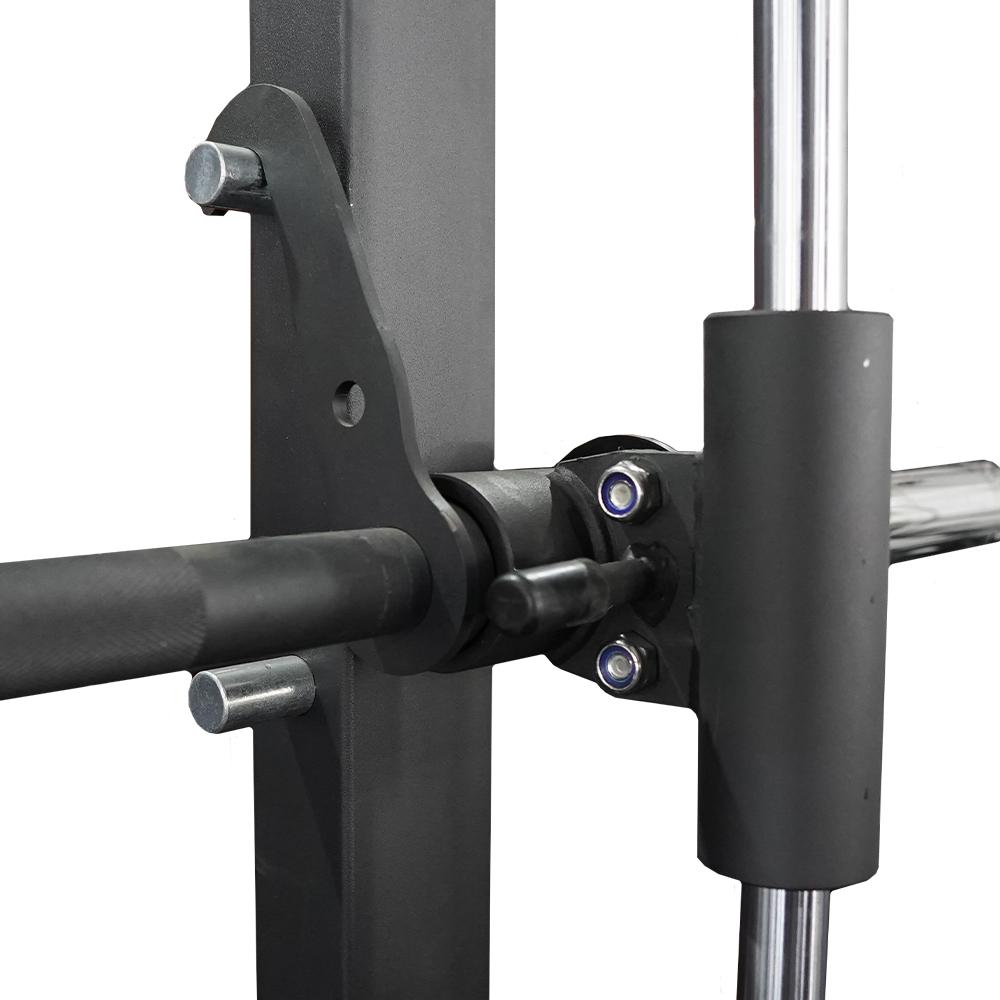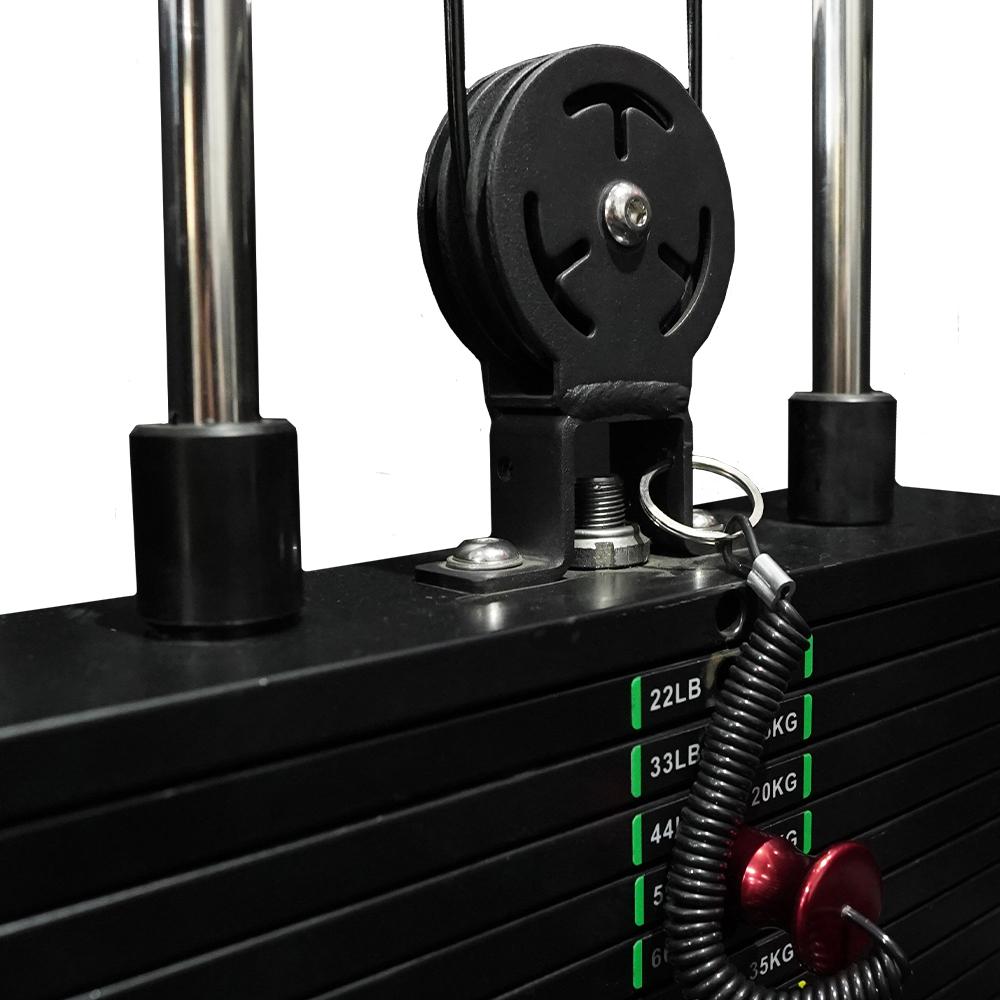 F100 All-In-One Trainer
Designed for your home or commercial gym and delivering an awesome full-body workout, the updated Force USA® F100 All-In-One Trainer features a state-of-the-art Smith Machine (300kg loading), Power Rack, Lat Pulldown Bar, and redesigned Multi-Grip Chin Up and Dip Stations. Force USA has also added new built-in cable attachments, extra barbell storage and an expanded exercise chart. Made with heavy-duty high tensile steel and commercial grade fixtures throughout, this beast of a machine also come with two 100kg/220lbs pin-loaded weight stacks.
This unit is compatible with the new Force USA Training App!
---
Key Features
UNLEASH YOUR INNER ATHLETE WITH THE FORCE USA TRAINING APP

Unlock the secret to a seamless workout experience with the new Force USA Training app! Say goodbye to the overwhelm of planning your training sessions and hello to a streamlined approach that allows you to flow through your workouts. Force USA's expert strength coaches have recorded and organised hundreds of tutorial videos, giving you access to the knowledge and guidance needed to create an effective strength training program. Or simply browse through the videos and cherry-pick your favourite exercises to create your own workout routine. It's never been this easy to train at home.

 

THE ULTIMATE COMPACT TRAINING SOLUTION

The Force USA® F100 All-In-One Trainer packs a serious punch for anyone looking to make gains in their strength fitness training. With unmatched versatility, performance and comfort, you can complete many unique exercises on this upgraded model.

Force USA is continuously elevating its equipment by incorporating the latest technology combined with cutting-edge materials so users like you get the most benefits.

 

GO HEAVY WITH TWO 100KG WEIGHT STACKS

The Force USA® F100 All-In-One Trainer comes equipped with 2 x 100kg/220lbs pin-loaded weight stacks, allowing you to quickly switch between weights across a wide range of different exercises to effectively target your chest, shoulders, back, arms, core and legs.

 

HUGE RANGE OF INCLUDED ATTACHMENTS

The Force USA® F100 All-In-One Trainer comes equipped with a wide range of attachments including:

Multi-Grip Dip Handles
J-Hooks and Front Safeties
Core Trainer with Rotating Holder
Lat Pulldown Bar
Tricep V Bar
7ft Freestanding Olympic Barbell
Triceps Rope
Low Row Foot Plate
Lat Pulldown Knee Anchor
Band Pegs and so much more!

Your Adjustable Low Row Footplate attachment will deliver stable, non-slip foot support and a greater range of motion when performing seated rows.

 

SMOOTH, SUPER QUIET CABLE SYSTEM

No full-body workout is complete without jumping onto your favourite cable exercises. With a 2:1 ratio, the plate-loaded pulley system on your F100 All-In-One Trainer allows you to perform a huge range of exercises.

The 2000lbs aircraft rated cables are also fitted with high-grade commercial sealed bearing pulleys for a quiet, smooth motion to really target and isolate your upper body muscles.

 

SAVE ON SPACE AND MONEY

Why spend more on individual gym pieces that take up extra room when all of your strength and fitness goals are taken care of with the F100 All-In-One Trainer?

Perfect for anyone who has a garage or studio gym set up, this all-in-one-trainer allows you to save space with its compact footprint (210cm (W) x 175cm (D) x 232cm (H)) and not have to buy single pieces of equipment.

Your storage needs are also taken care of with extra room for your weight plates, barbells and J-hooks.

 

REDESIGNED MULTI-GRIP CHIN-UP BAR

Your ergonomical multi-grip chin-up/pull-up station has been redesigned and includes a massive 300kgs weight rating. Grip positions include wide-grip, close grip, underhand, overhand and a stack of other varied movements to build strength and muscle mass.

 

TESTED BY ELITE ATHLETES AND WEIGHTLIFTERS

The Force USA research and development team continues to push the boundaries with every new product.

Athletes, trainers, and serious weightlifters rigorously test every piece of equipment and provide constant feedback on performance and safety.

 
What's Included?
Multi-Grip Chin-Up Bar
Multi-Grip Dip Handles (Pair)
Suspension Trainer Hook
J-Hooks (Pair)
Front Safeties (Pair)
Core Trainer with Rotating Holder
Lat Pulldown Bar
7ft Freestanding Olympic Barbell
Adjustable Nylon Handles (Pair)
Triceps Rope
Low Row Foot Plate
Lat Pulldown Knee Anchor
6 x Weight Plate Holders

Extension Chain
6 x Carabiner
Barbell Storage
Exercise Chart
Specifications
Usage: Light Commercial
Usage: Domestic
Cable Ratio: 2:1
Weight Stacks: 2x 100kg
Dimensions: 210cm (W) x 175cm (D) x 232cm (H)
Weight Rating: 450kg
Chin Up Weight Rating: 300kg
User Weight Rating: 300kg
Warranty:

Frame: Lifetime
Parts: 2 years
SIMILAR AVAILABLE PRODUCTS
Awesome Home Gym
This is a great home gym! It was a bit of a mission to put together however once I got the drill out it was done in no time. Would highly recommend it to anyone looking to get a home gym.
Hi Tjiangu,
Thank you for sharing your positive experience with us. We appreciate your recommendation a lot and if you ever need assistance, please don't hesitate to reach out :)
Happy training!
GAF Team
No regrets!
Amazing piece of equipment, no regrets, easy to put together with just two people. Helps me exercise daily, quick sessions without needing to take hours to drive back and fourth from the gym and do a session. I use that energy for shorter sessions with more intensity. Awesome product really!
Hi Douglas,
Thank you for the wonderful feedback! We're thrilled to hear that you have no regrets about the F100. Keep up the great work, and if you have any further questions or feedback, feel free to let us know!
Happy training!
GAF Team
Home functional training
Well i knew I wasn't buying the cheapest functional training gym online but after i assembled it, i knew what i paid for. I work with heavy machinery and this gym is built strong. Quality feels great and when bolt lengths all finish flush to nuts, i was impressed. Don't be fooled, this gym tool me, Milwaukee 1/2 gun and a ladder 6hrs to build. This also came delivered in a strong box on pallet and exactly where i ask for them to leave it as i was unable to be home at the time.
Very happy with this purchase.
Hi Troy,
Thank you so much for sharing your positive review! We're thrilled to hear you are happy with your purchase. We hope the F100 will enhance your workout and helps you achieve your fitness goals.
Happy training!
GAF Team
Love Love Love this Product
I can't say enough good things about this piece of gym equipment. It is big, heavy duty, well built & able to facilitate pretty much any exercise you could think off.
Hi David,
Thank you for your excellent review! We're thrilled to hear you love the F100 and we hope it will help you reach your fitness goals :)
Happy training!
GAF Team
Force F100, awesome bit of kit.
Finally bit the bullet and invested in an all in one machine the Force F100. After extensive research and procrastinating I settled on this product and brand. To say I'm impressed is an understatement. This system is awesome. Solid, smooth, well built and will hold more weight than I will ever be training with. It honestly is a complete gym. My wife is even converted. Even for experienced trainers there is not much more you would need to add to your home gym. Stack up with a solid amount of plates, get some dumbbells, bench and you are sorted. If you can't target a muscle group with this machine then you are not trying, as the amount of excises you can do is truly amazing. Massive thumbs up to the gym and fitness crew for supplying this product and their professional, outstanding service as well as super fast freight. You guys rock.
Hi Shanahan,
Thank you for your awesome feedback! We're pleased to hear you are happy with the F100, we hope the F100will help you reach your fitness goals and provide you with long-lasting use.
Happy training!
GAF Team