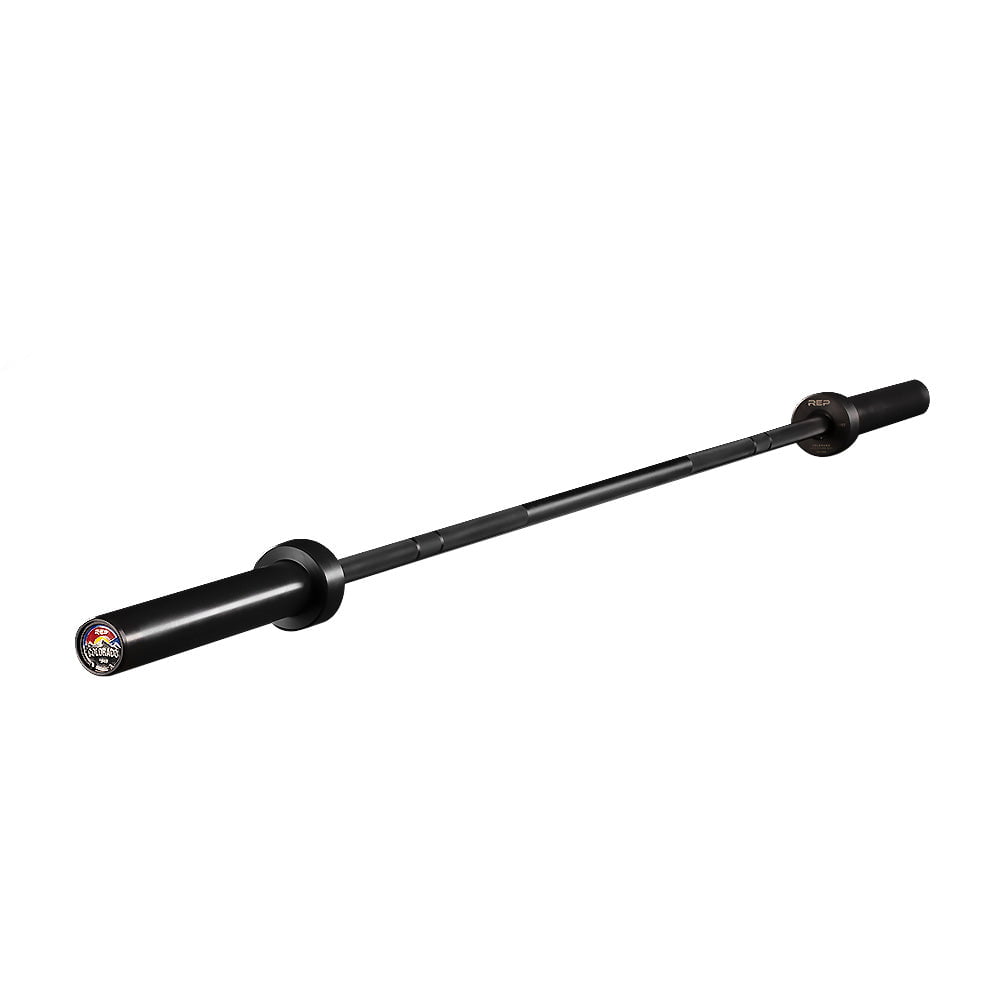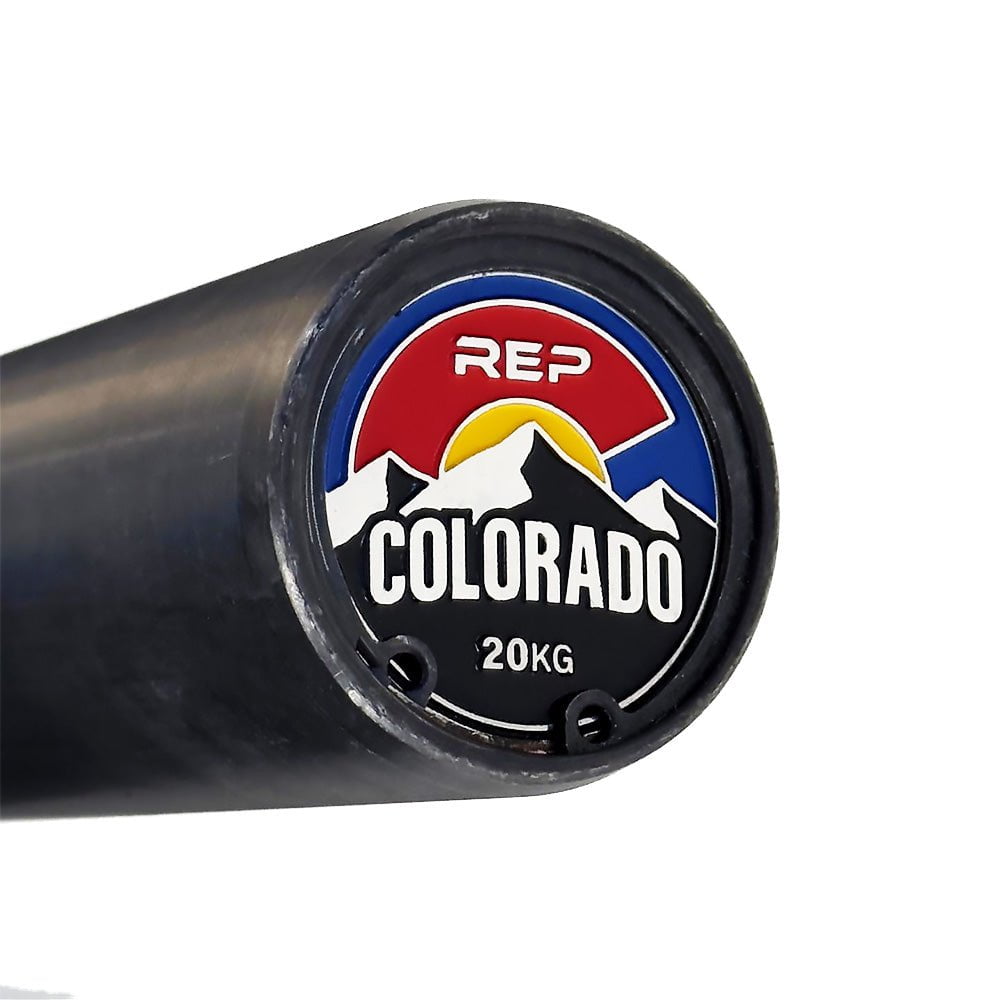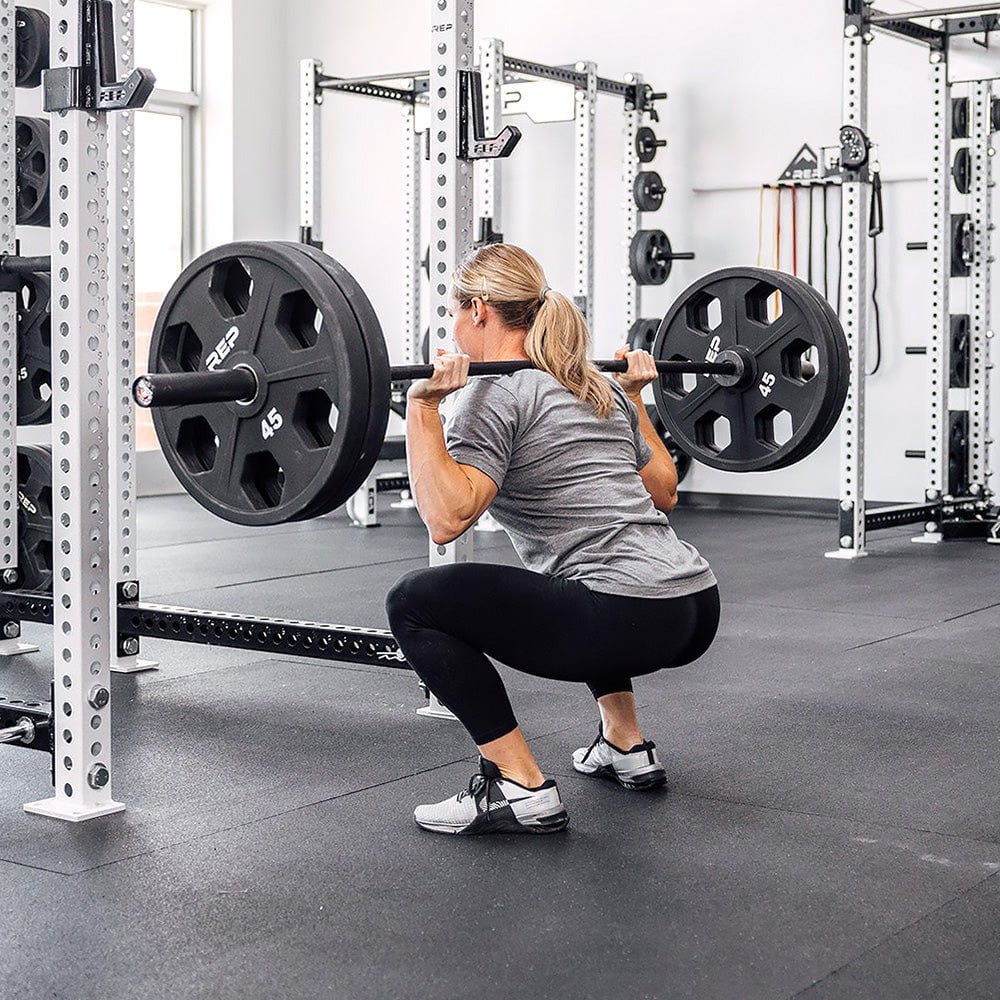 Colorado Bar - 20kg
Step up your fitness game with the Rep Fitness Colorado Bar 20kg Black. This isn't just another barbell—it's a testament to dedication, resilience, and the pursuit of excellence. Whether you're a gym veteran or a newbie, the Colorado Bar is your ticket to transcending limits. With its blend of top-tier craftsmanship and cutting-edge design, this barbell is more than just equipment—it's a partner in your journey to greatness. Because with the Colorado Bar in your arsenal, every workout is a chance to outdo yourself.
---
KEY FEATURES
SUPERIOR GRIP WITH A STYLISH FINISH

The Colorado Bar's Shaft Black Cerakote finish isn't just about looks—it's about performance. This top-notch finish ensures you maintain a firm grip, whether you're powerlifting or mastering Olympic lifts.


VERSATILITY WITH DUAL KNURL MARKINGS

Catering to diverse lifting styles, the bar comes with both IPF and IWF standard knurl markings. This dual system ensures you're always in the right position, no matter the lift.


SMOOTH ROTATIONS EVERY TIME

Thanks to the bar's composite bushing, you'll enjoy fluid sleeve rotations, minimising strain on your joints during rapid movements, such as snatches or cleans.


OPTIMAL GRIP WITH VOLCANO/MEDIUM KNURLING

The Colorado Bar's volcano/medium knurling strikes the perfect balance between grip and comfort. Whether you're going for reps or maxing out, you can trust this bar to stay firmly in your hands.

SPECIFICATIONS
Usage: Commercial
Shaft Coating: Black Cerakote
Sleeve Coating: Duracoat
Type: Mixed-Used Bar
Loadable Sleeve Length: 40.8cm
Shaft Diameter: 28.5mm & Smooth Sleeve Diameter: 50mm
Bushing Type: Composite
Knurling Type: Volcano/Medium, no centre knurling
Knurl Markings: Dual IPF & IWF standard
Whip Quality: Medium
Static Load Capacity: 1,500lbs / 680 kgs
Tensile Strength: 190ksi
Tolerance: 1 %
SIMILAR AVAILABLE PRODUCTS