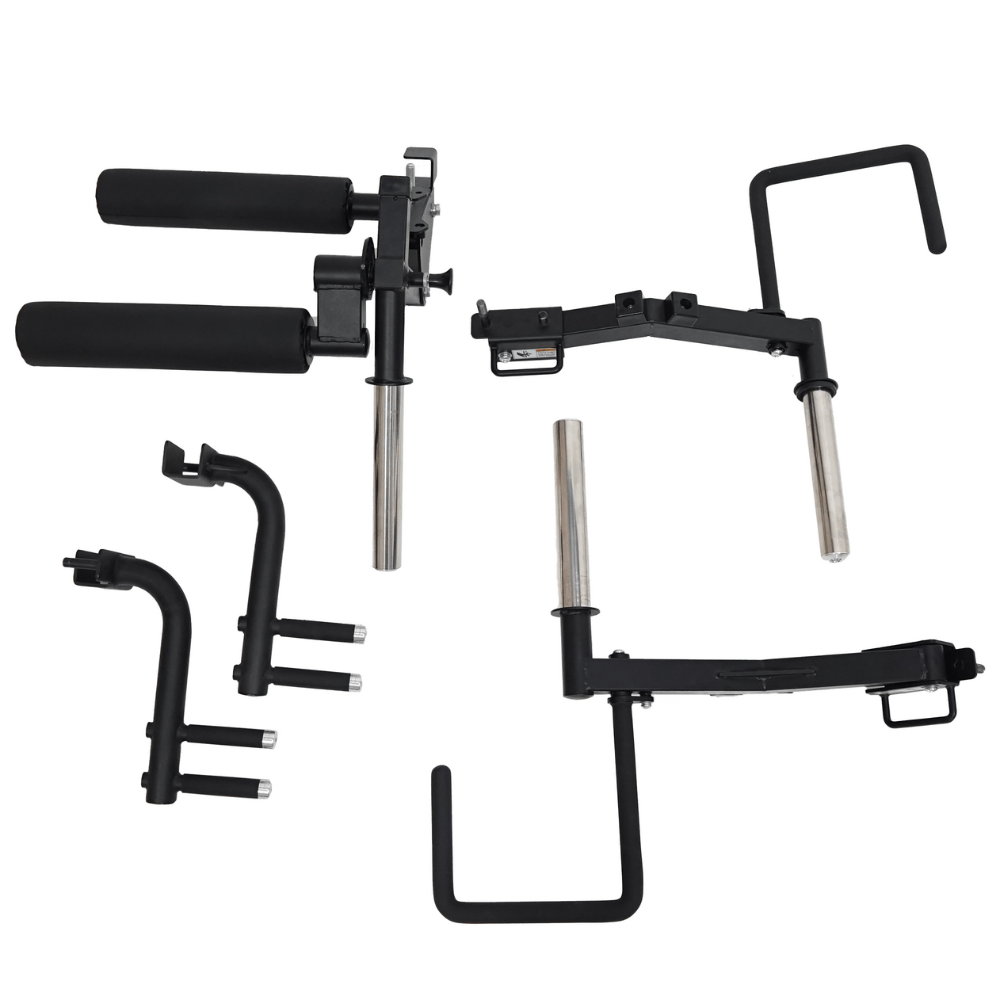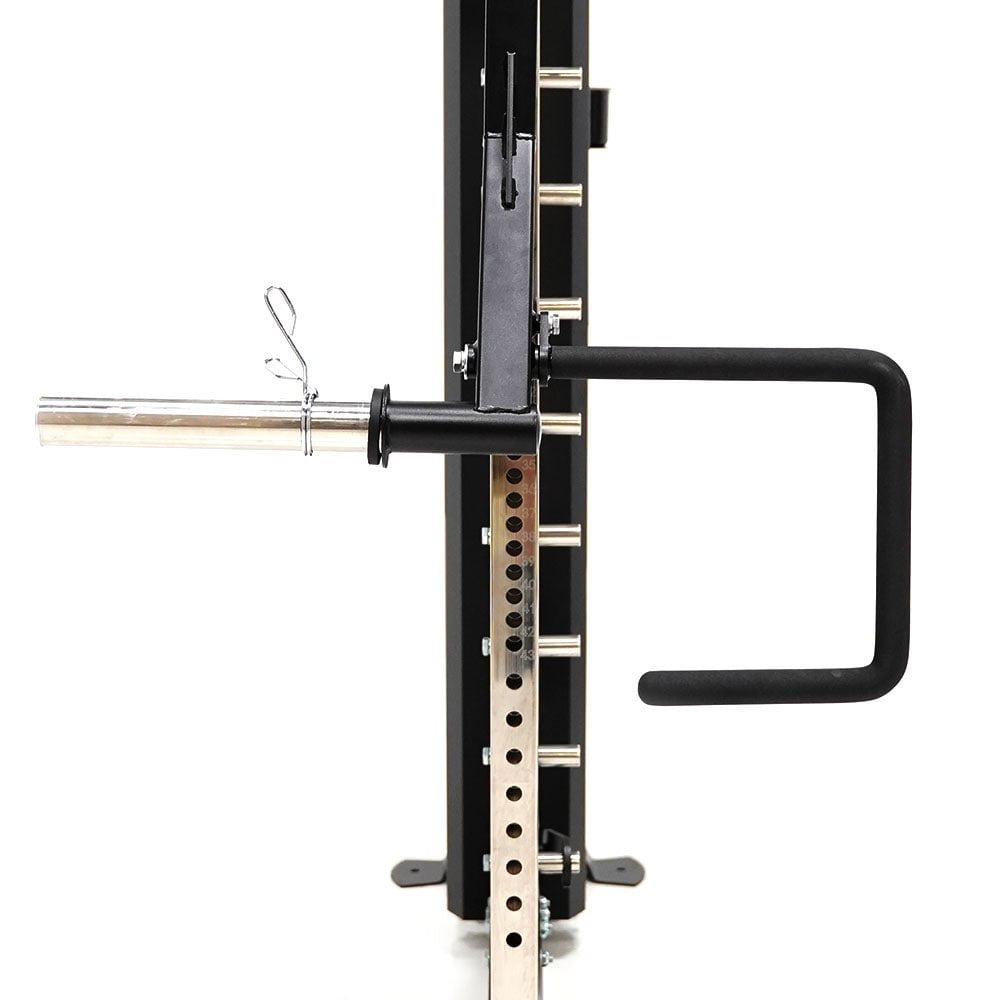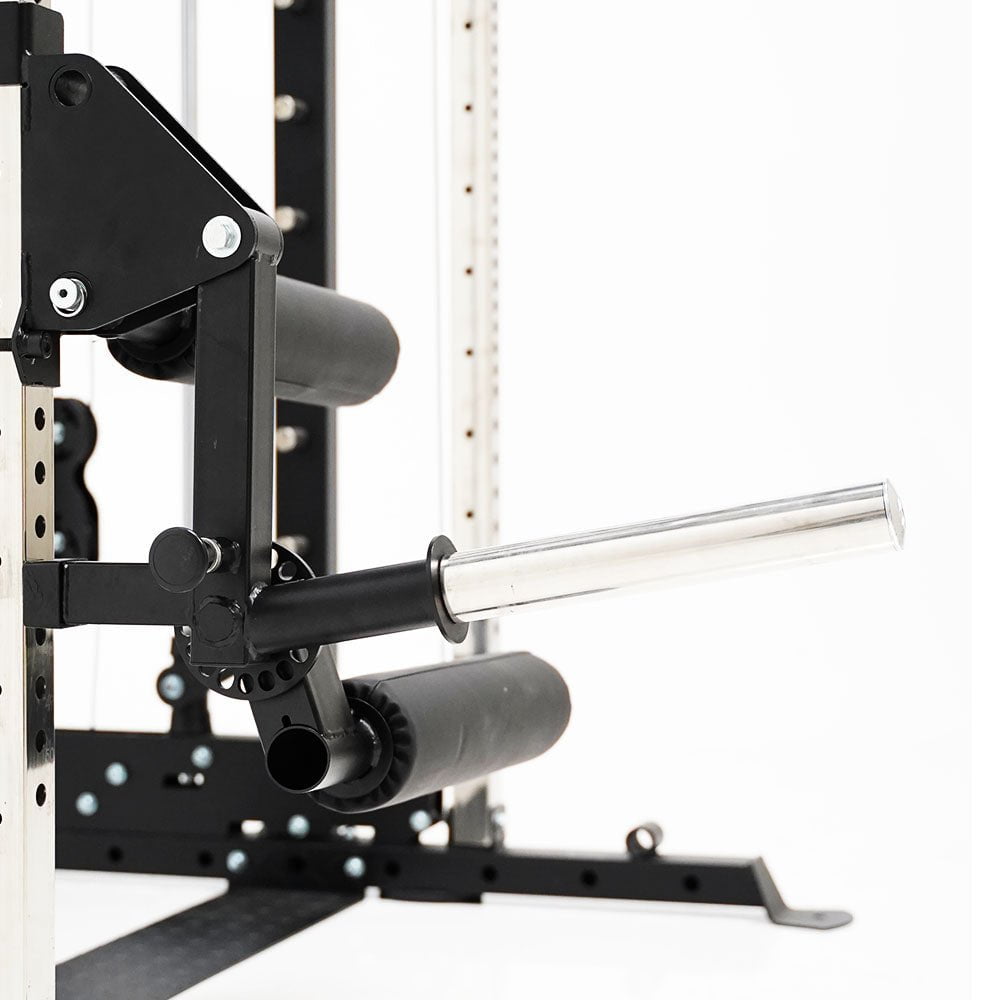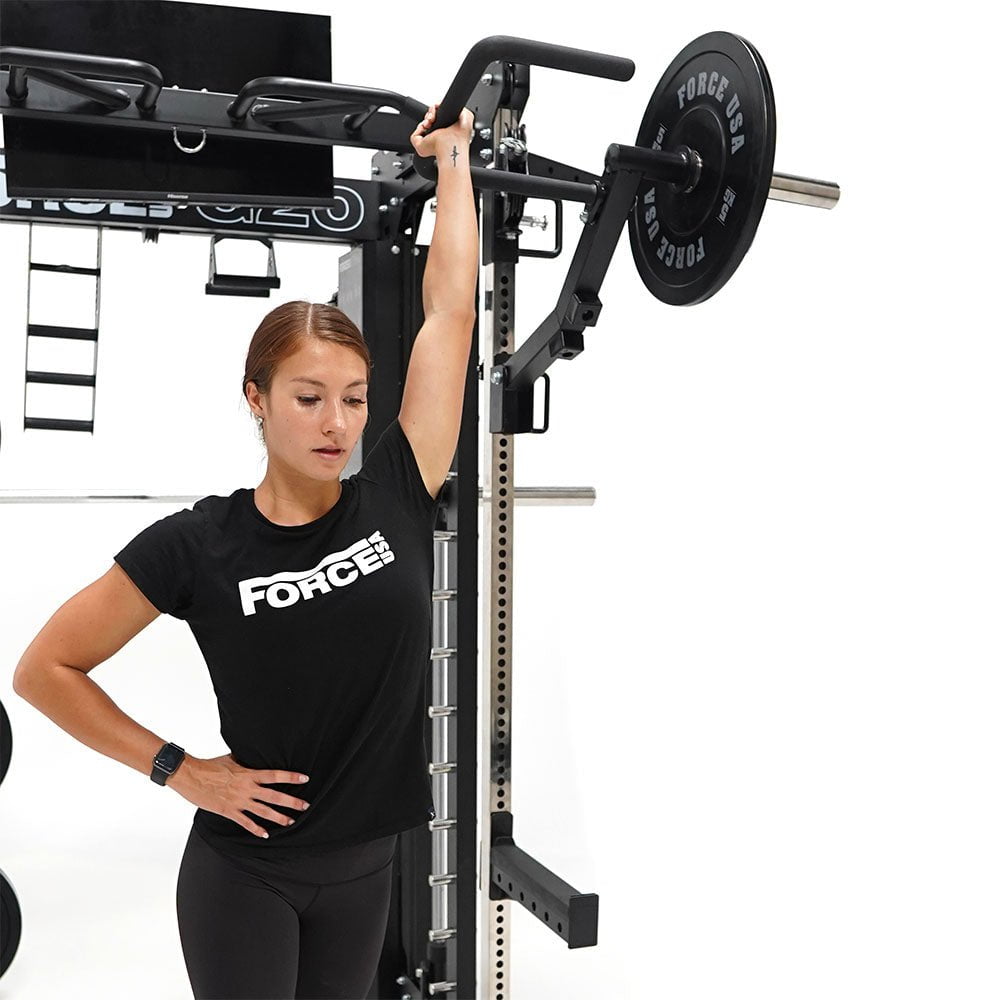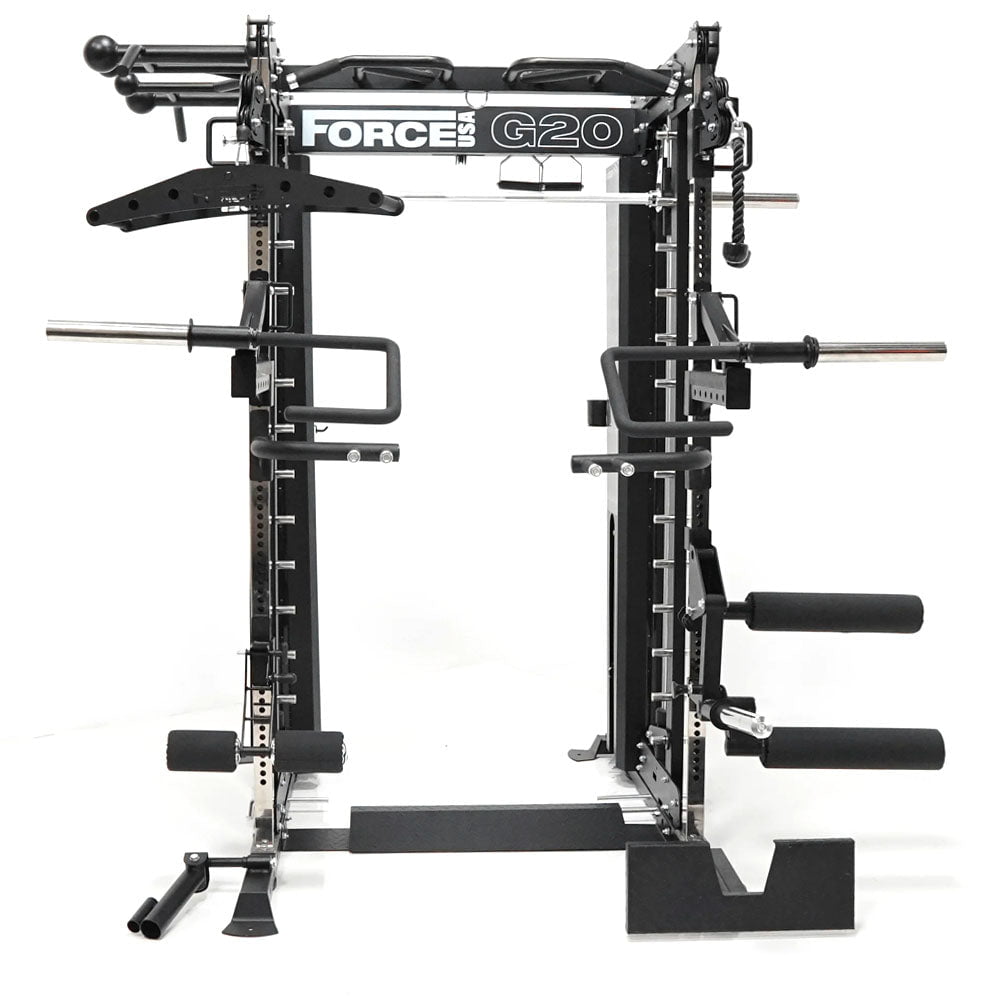 G20™ Upgrade kit
Expand your strength training and add greater variety to every workout with the Force USA G20™ All-In-One Trainer Upgrade Kit. This package includes two Jammer Arms, a Leg Extension / Leg Curl Attachment and Dip Bars.
Note: Please check below to see if this is fully compatible with your model.
---
KEY FEATURES
READY TO COMPLETE YOUR FORCE USA G20™

If you're looking to make more strength gains and dominate every workout, then add the Force USA G20™ All-In-One Trainer Upgrade Kit to your set-up. It includes:

2 x Jammer Arms that can be attached to the uprights for Bench Press, Shoulder Press and explosive work - finished with a high grade black powder coating.
Leg Extension / Leg Curl Attachment is made with durable high-density sweat-resistant foam to help you isolate the Quads, Glutes and Hips.
Convenient Dip Bars for the front of your unit will help to build strength in your Chest, Shoulders and Triceps - finished with a high grade black powder coating.
SPECIFICATIONS
Usage: Light Commercial
Includes:

2 x Jammer Arms
1 x Leg Extension/Leg Curl Attachment
2 x Dip Bars

Compatible With:
If you are unsure on which version you have, please

 

reach out to our sales team
Product Weight: 45 kgs
Warranty:

Frame: Lifetime
Parts: 2 Years
Labour: 90 Days
*Please note: With the G20 Base (F-G20), the jammer arms are attachable to the uprights at a maximum height of 130cm. This is because the original model lacks westside hole spacing throughout the entire height of the upright. Should you have any additional inquiries regarding these limitations, please don't hesitate to get in touch with our sales team.

SIMILAR AVAILABLE PRODUCTS
Excellent Kit
What a perfect kit for my G20 Pro!
All attachments work very well, fit perfectly, the build is solid and sturdy. I am very happy with all 3 attachments - no shake, no wobbling. The dip bars just "freeze" under my weight and become rock solid.
I had to scratch my head a bit deciphering the instructions, so here is the decoding table for you:
1 stands for "P", 2 - for "Q", 3 - "R", 4 - "S", 5 - "T", 6 - "U", 7 - "V", 8 - "W", 9 - X", 0 - "O".
So when you see "SV" in the assembly diagram, you should convert it into 47, which is the "Handle Left Welding".
Hi Sergei,
Thank you for your excellent review! Your input is helpful for our customers and it is very appreciated. If you ever need assistance, please don't hesitate to reach out, our team is happy to help.
Happy training!
GAF Team
Love the jammer arms
The jammer arms and dip handles are really good. They connect to the rack with no movement at all, it feels like they are part of the rack. I don't know if I will ever use the leg curl attachment but the pads feel very nice. This stuff takes up a lot of space when not in use. I ended up hanging the jammer arms from the hooks in the rack, they don't seem to get in the way.
The jammer arms can be mounted at any height on the g20 pro
Hi Greg,
Thank you for your awesome review! These upgrade kits are sure reliable and we hope you continue to make use and enjoy them for your training. Please don't hesitate to contact us if you ever need assistance.
Happy training!
GAF Team
Disappointed
I love the g20 gym and all it had to offer and was really only after the dip arm attachments but after being told i was unable to purchase them on there own i had to buy this bundle package which isn't cheap. Unfortunately as stated by another customer there is a major design flaw with the jammer arms, they can not be mounted from anywhere from notch 1-10 so for anyone of an average to tall height these lovely crafted pieces are just now an expensive paper weight :/ pretty disappointing
Hi Shane,
Thank you for sharing your positive feedback for the G20 however, we apologize for the inconvenience caused by the bundle package and the design flaw of the jammer arms. A member of our team will reach out to you to further assist you.
Kind regards,
GAF Team
Buyer Beware
Whilst these are good quality attachments, well made, unfortunately the jammer arms have a major design flaw, they simply cannot be mounted high enough. The spacing suits the lower end of the G20 uprights, not the upper, so you cannot use these sitting on a bench or standing, and if you are tall, you can barely use them sitting on the floor. They are basically redundant. Very disappointed in these as they would have made a great addition.
Hi Rhys,
Thank you for your feedback and again our sincerest apologies for the issues with your order.
We were unfortunately unaware of the limitations regarding version compatibility of the Jammer Arms at your time of purchase. We understand that this has been resolved with you privately and if there is anything else we can help with please do not hesitate to get in touch and we will gladly assist.
Kind Regards,
GAF Team
Awesome
A great addition to the G20, very happy with my purchase. Adds a lot of versatility to my gym. Delivery was quick and service was good too