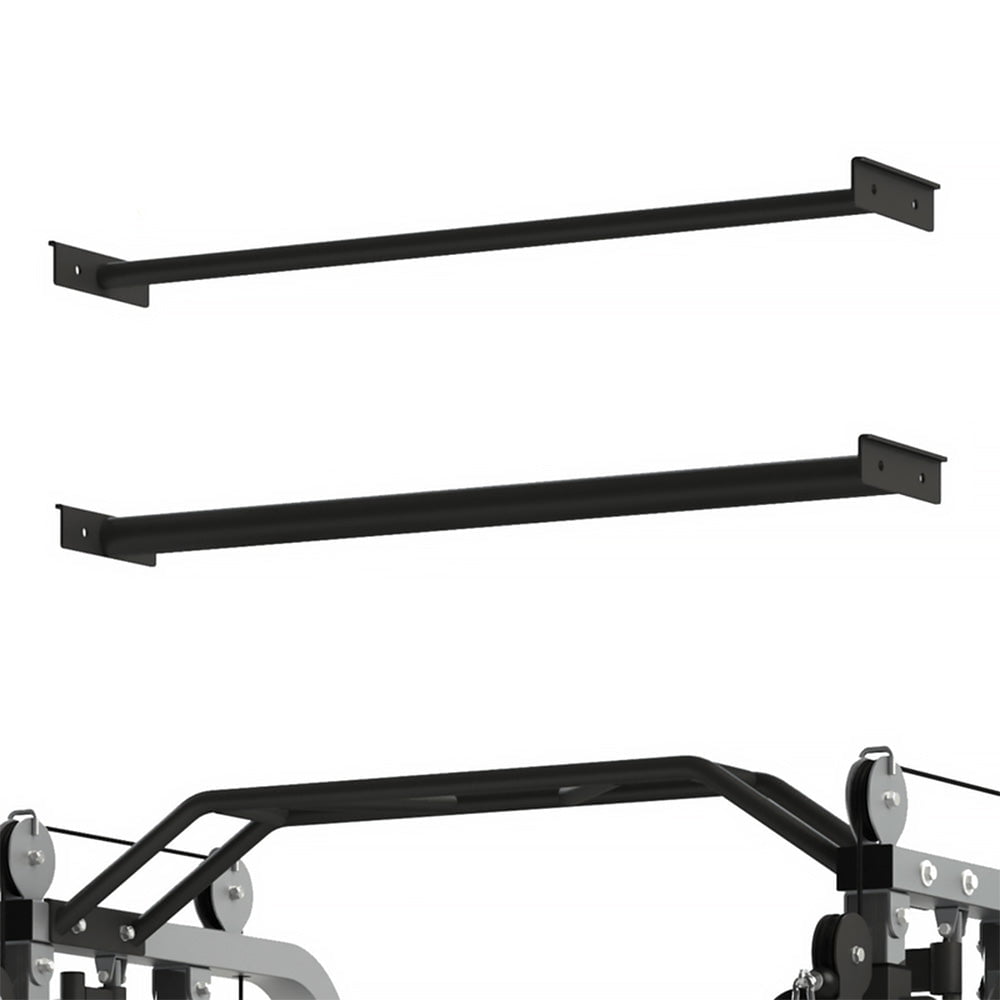 G3™ Pull-up Bar Upgrade Kit
The Force USA® G3™ Pull-up Bar Upgrade Kit is meant to facilitate chin-ups for gym-goers with different needs. This upgrade kit includes both a 32mm and a 50mm bar for use with the G3. Either bar can be used by any gym-goer depending on their fitness level and hand size.
---
KEY FEATURES
STRAIGHT 'FAT' BAR
The 50mm Straight Pull-up Bar allows training for grip strength. Overcome plateau in exercises by performing the same movement with a fat grip bar.
EASY TO SWAP OUT
Changing pull-up bars on the Force USA® G3™  is quick and easy. Swap from the Multi-Grip to Straight 32mm or 50mm with the secure bolts at the top of the frame.
SPECIFICATIONS
Usage: Domestic
Compatible with the G3™ All-In-One Trainer (G3-B model) only, not compatible with the newer (G3-V2) model.
Chin Up Rating: 350kg
Warranty: 
You can download the Instruction Manual HERE.
SIMILAR AVAILABLE PRODUCTS