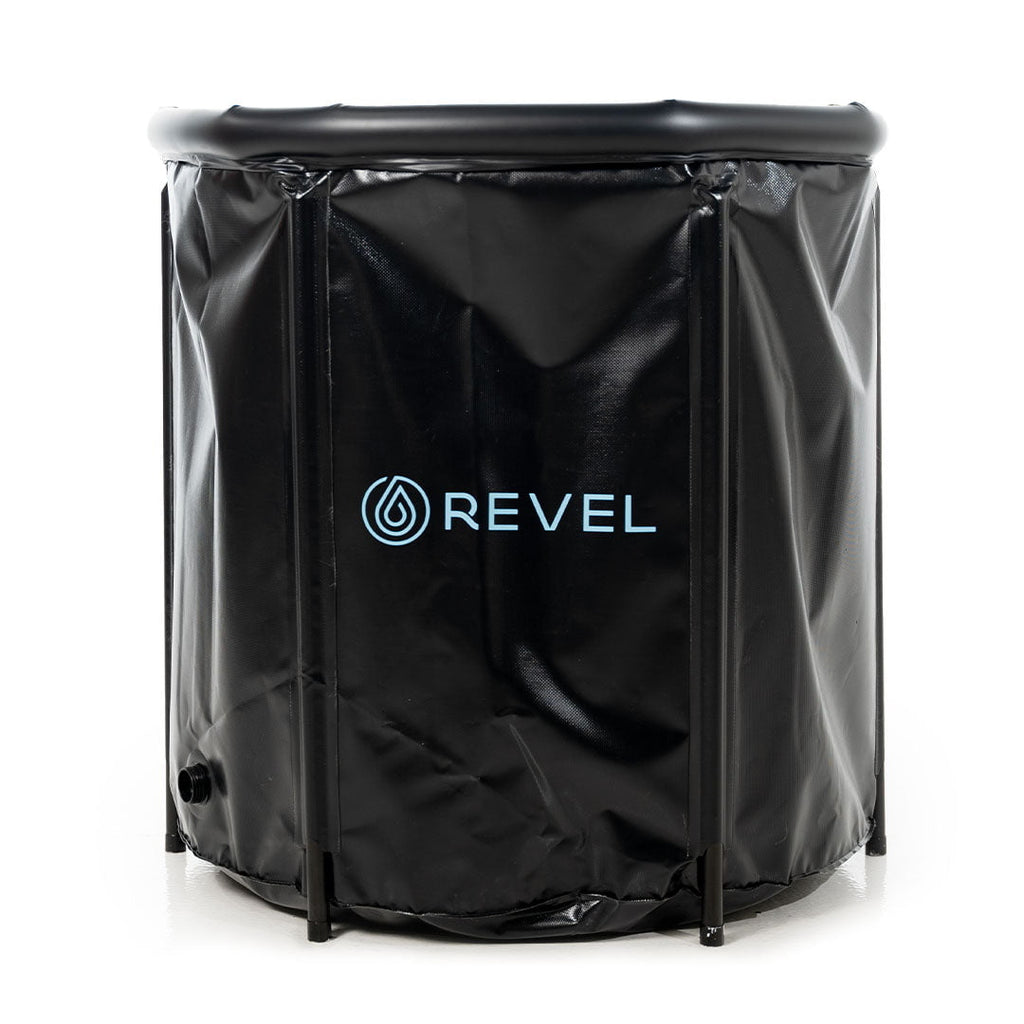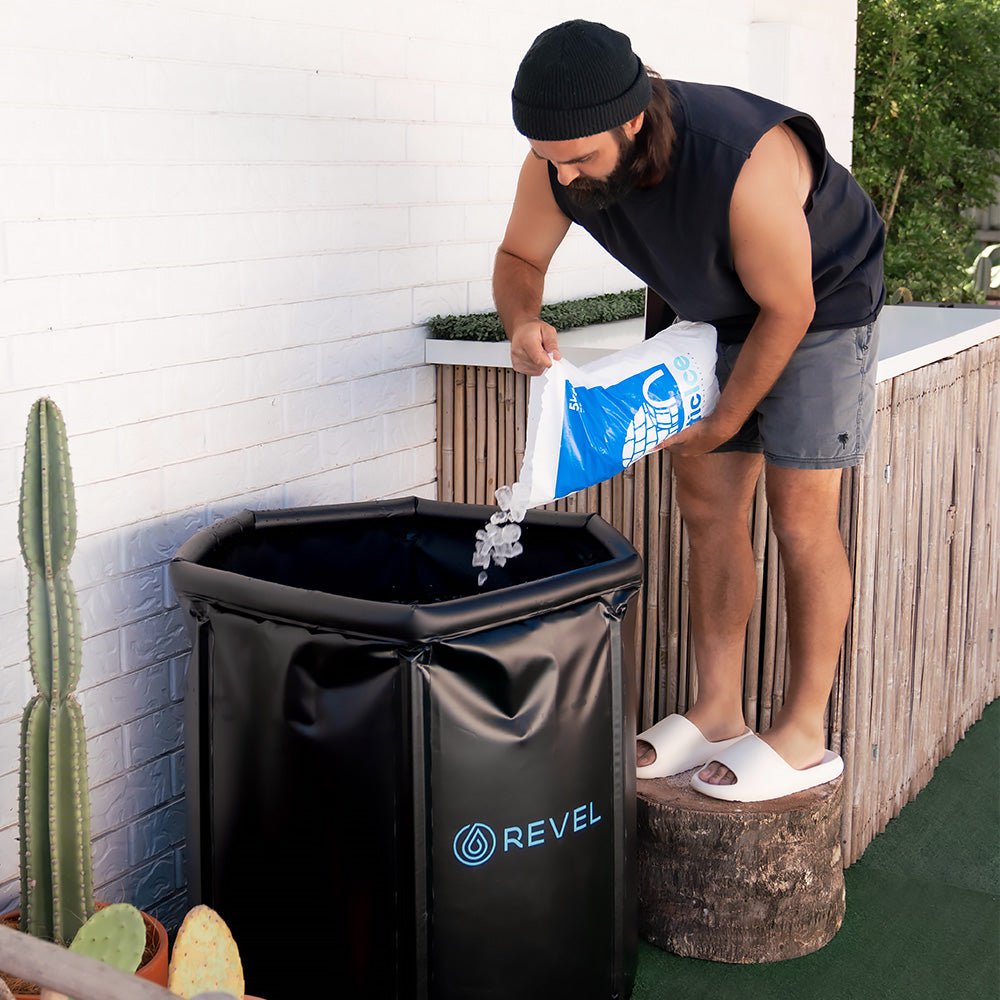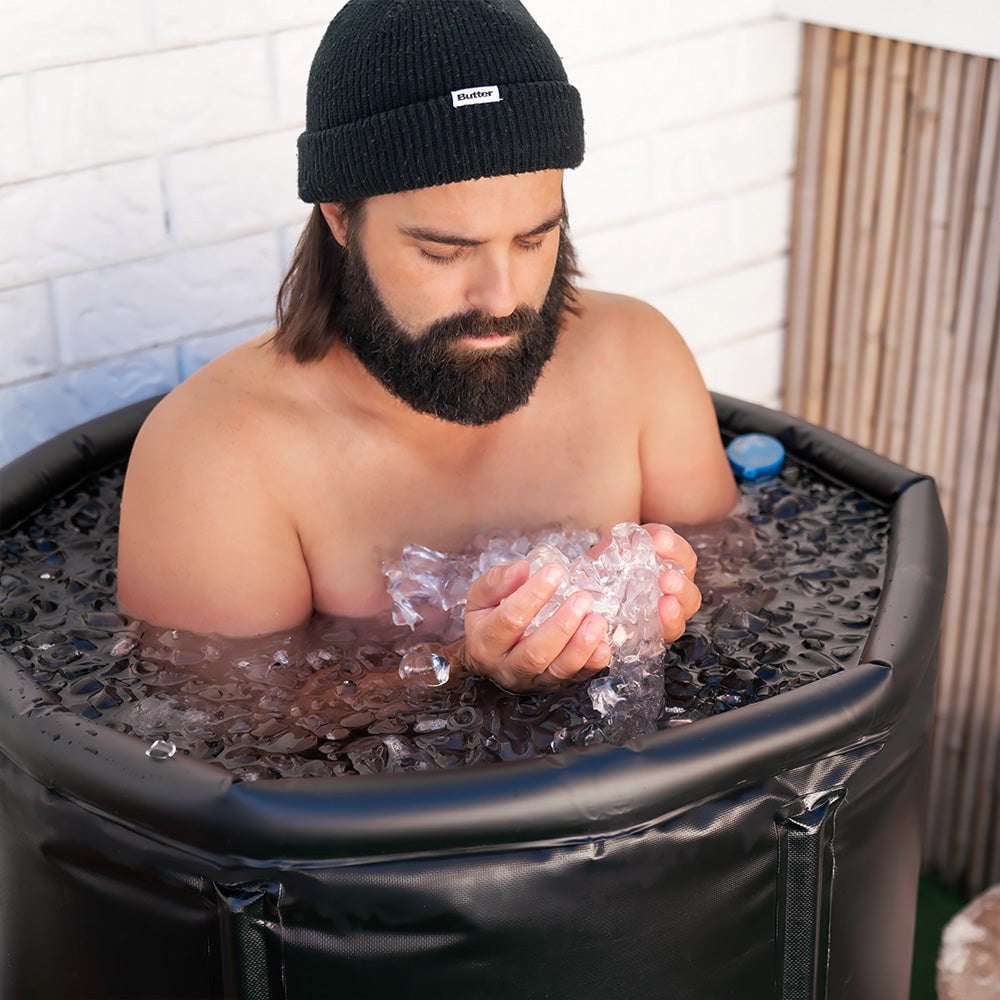 Portable Ice Bath
Recover whenever, wherever with this Portable Ice Bath from Revel. Made for athletes with a simple and fast assembly, this is the ideal way to recover after competition or training. The lightweight, compact design means you can take this ice bath anywhere, making it ideal for away sports games, travel, retreats or in your own bathtub or shower. Reduce lactic acid, recover faster and feel better with this take-anywhere ice bath.
---
KEY FEATURES
TAKE ANYWHERE RECOVERY SOLUTION

The Revel Portable Ice Bath will become an essential tool for your recovery while boosting athletic performance.


Large 200-litre capacity
3 layers for optimal temperature control
Fast assembly in just a few minutes
Designed for outdoors or garages
Lightweight design (2.5kg)

WHAT ARE THE MAIN BENEFITS OF ICE BATHS?

Cold water immersion has been proven to deliver a wide range of physiological and psychological benefits, including.


Improved muscle recovery
Reduced inflammation
Reduced stress and anxiety
Reduced risk of injury
Improved blood circulation
Improve mood and sleep
Immune system boost

Why not add this convenient, lightweight Revel Portable Ice Bath to your training kit today and lift your athletic performance?
SPECIFICATIONS
Usage: Domestic
Includes:

1 x Revel Ice Bath
6 x Support Poles
1 Short drain hose

Materials: Plastic, Nylon PVC + EPE + PVC
Product Weight: 2.5kg (when empty)
Suitable For People: 190cm/100kg
Dimensions: 75cm x 75cm
Warranty: 90 days
SIMILAR AVAILABLE PRODUCTS
I've used it a couple of times after a game and it's been so good! Easy to set up and easy to put away after I'm done with it. Delivery was also really fast.
Hi Emma,
Thank you for taking the time to share your positive experience with the portable ice bath! We're thrilled to hear that it's been helpful for your post-game recovery and that the setup and storage have been easy for you. Thank you for choosing GAF and we hope it continues to provide you with the same level of satisfaction.
Happy training!
GAF Team
Portable Ice Bath
Could do with a cover of some sort, especially if using at competition. Otherwise good for purpose
Hi David,
Thank you for your feedback on the Portable Ice Bath. We appreciate your suggestion about a cover and will certainly take it into consideration for future designs. We are glad to hear that it served its intended purpose well and we hope to continue providing quality equipment to help athletes succeed in their competitions.
Thank you for your purchase and for taking the time to share your thoughts with us.
Sincerely,
GAF Team