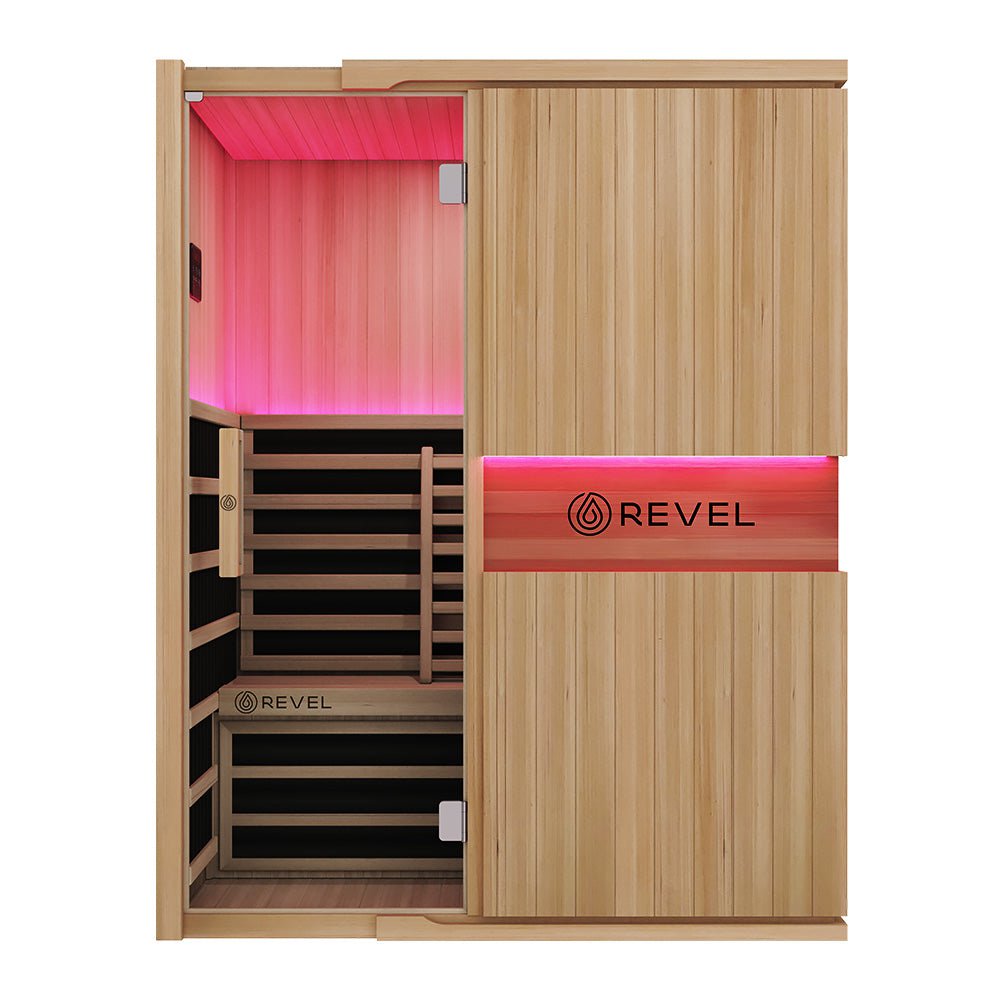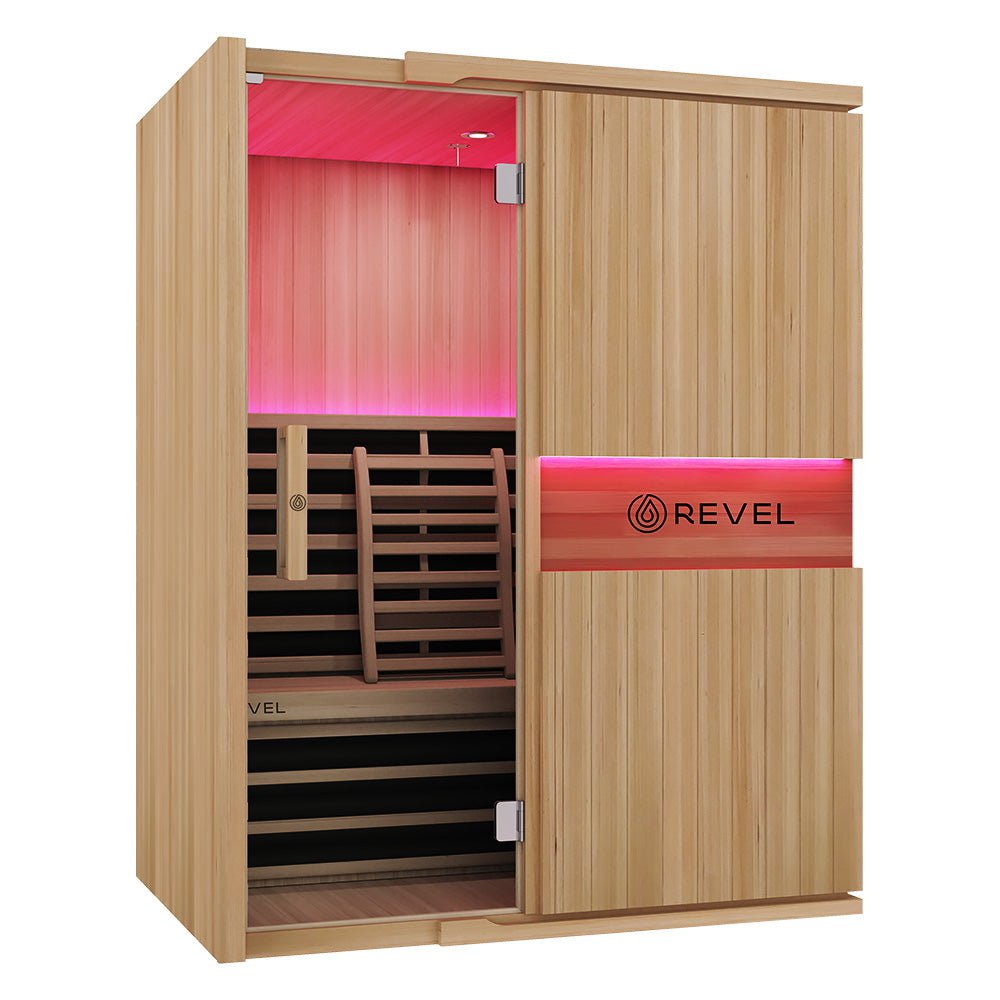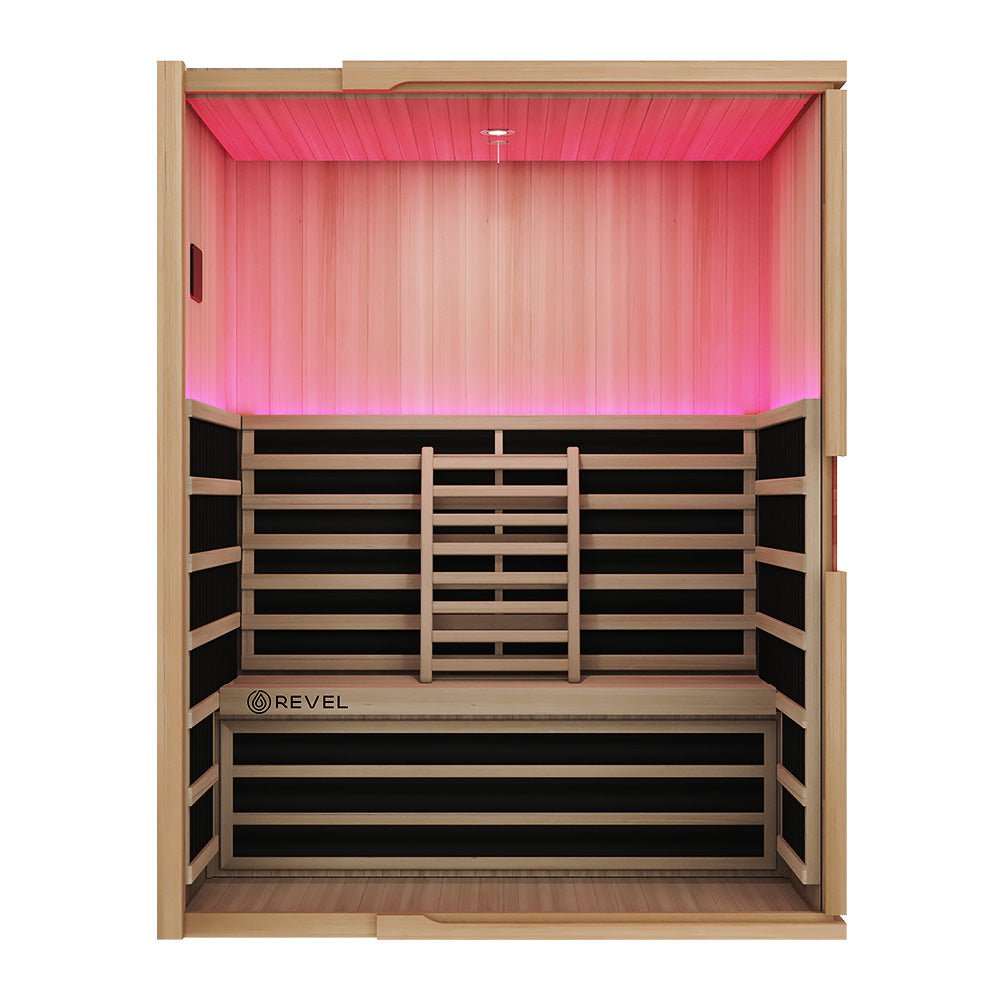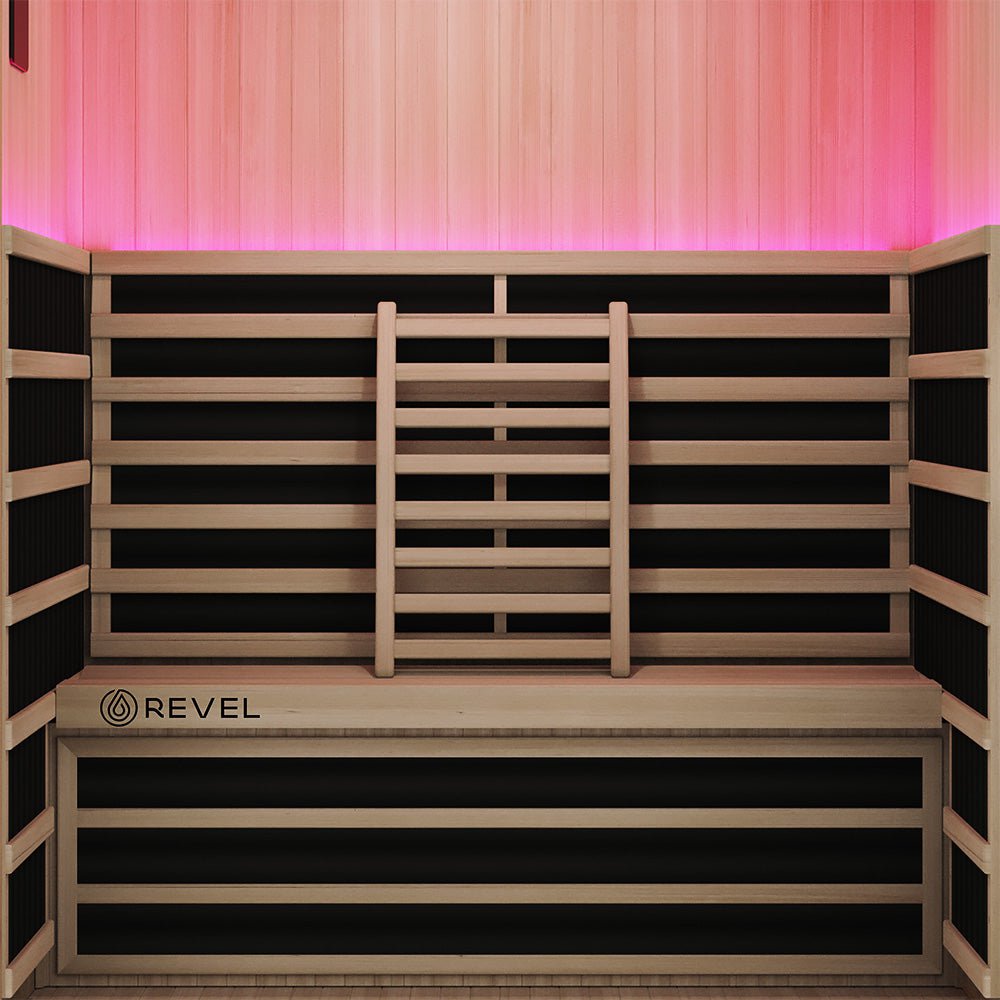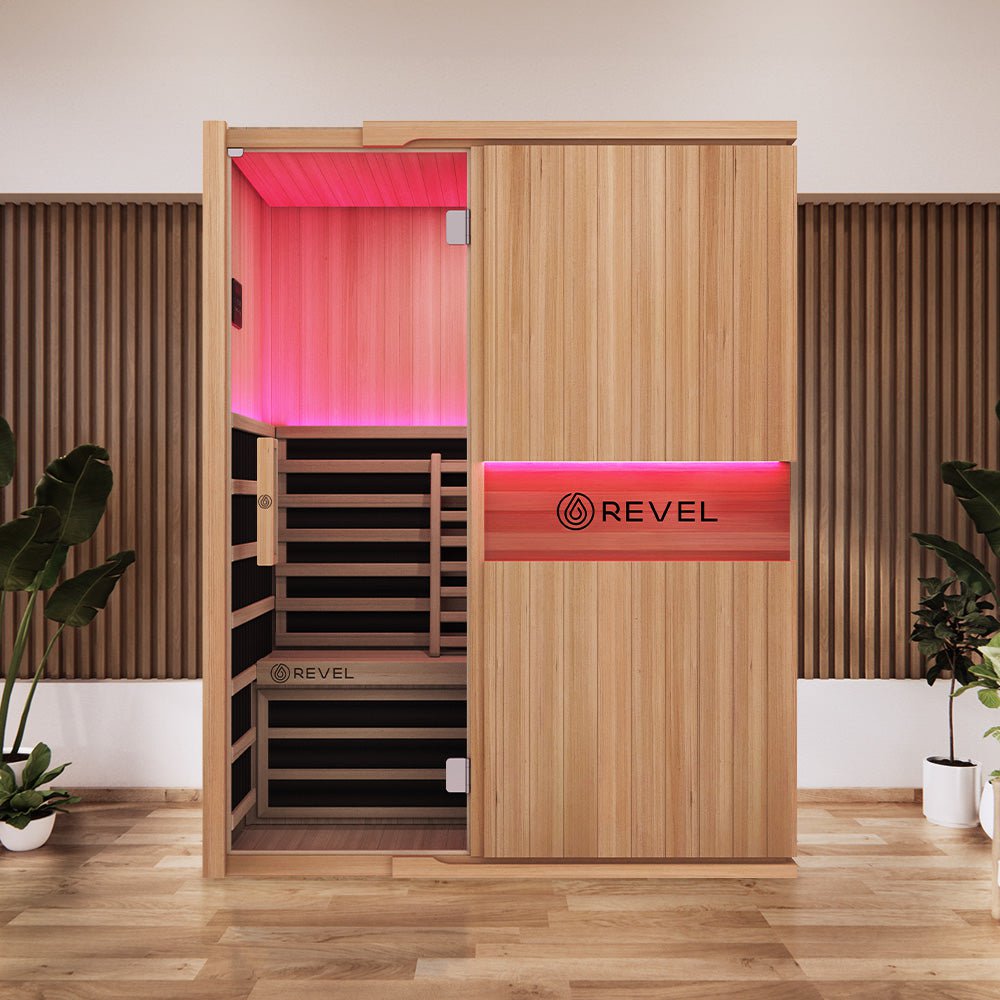 Aura 4 Person Full Spectrum Infrared Sauna
Step into a world of relaxation and rejuvenation with the Aura 4 Person Full Spectrum Infrared Sauna by Revel. Crafted to transform your wellness journey, this sauna is more than a recovery tool; it's a sanctuary for the mind and body. Imagine immersing yourself in the gentle warmth, your muscles relaxing, and the day's stress melting away as you enjoy your favourite tunes through the built-in media hub. Designed with the modern Australian family in mind, this sauna is a haven of tranquillity, offering a spa-like experience in the comfort of your home. Made with premium Canadian Hemlock Wood and featuring ultra-low carbon infrared heating panels, this sauna promises a safe and invigorating experience that caters to your holistic wellness needs. It's not just a sauna; it's your personal wellness hub, ready to enhance your life one session at a time.
---
KEY FEATURES
A SANCTUARY OF CANADIAN HEMLOCK WOOD

Experience luxury and durability with the sauna's construction from premium Canadian Hemlock Wood. This material not only exudes elegance but also offers remarkable insulation, ensuring a warm and inviting environment that stands the test of time. The wood's natural resistance to moisture makes it a perfect choice for a sauna, promising longevity and a fresh, aromatic atmosphere with every use.


FULL SPECTRUM INFRARED HEATING

The sauna is equipped with ultra-low carbon infrared heating panels and red glass quartz heating tubes, providing a full spectrum of infrared therapies. This technology ensures a deep and even heat distribution, promoting better circulation, muscle relaxation, and detoxification. Step in and let the healing begin as you nurture your body from the inside out.


BUILT-IN MEDIA HUB FOR ENTERTAINMENT

Enhance your sauna sessions with a state-of-the-art media hub, featuring digital touch control and connectivity options like Bluetooth, USB, and FM. The hub is paired with four resonance speakers, allowing you to immerse yourself in your favourite tunes or podcasts, making each session a rejuvenating and entertaining experience.


TEMPERATURE CONTROL FOR YOUR COMFORT

With a temperature range up to 65°C, you have the freedom to customise your sauna sessions to suit your comfort level. The digital control panel allows for easy adjustments, ensuring a personalised and enjoyable sauna experience every time.


EASY INSTALLATION AND ROBUST WARRANTY

Effortlessly plug and play with a 10amp wall socket – no electrician needed! The Aura series is designed for easy installation, allowing you to quickly set up your personal relaxation space without professional help. Buy with confidence knowing the Aura comes with a great warranty deal. With a lifetime warranty on the heater and 6 years on the cabin and electrical parts, you can relax knowing you're covered for many years to come.

SPECIFICATIONS
Material: Canadian Hemlock Wood
Glass: 6mm Fully Tempered Clear Glass
Heaters: Ultra Low Carbon Infrared Heating Panel and Red Glass Quartz Heating Tube
Handle: Wood
Accessories: Touch control with Bluetooth/FM/USB
Panel: Digital Touch Control
Connectivity: Bluetooth | USB | FM
Speakers: 4x Resonance Speakers
Product Weight: 155 kgs / 341.72 lbs
Assembled Dimension: 153(W) x 103(L) x 195(H) cm
Temp Range: 65°C
Voltage: 220 - 240 Volts
Power: 2320 Watts
Socket: 1 Standard 10amp Plug
Lighting: LED Flat Lamp and LED Strip Light
Warranty:

Heater: Lifetime*
Cabin: 6 years
Electrical: 6 years
Stereo: 1 year