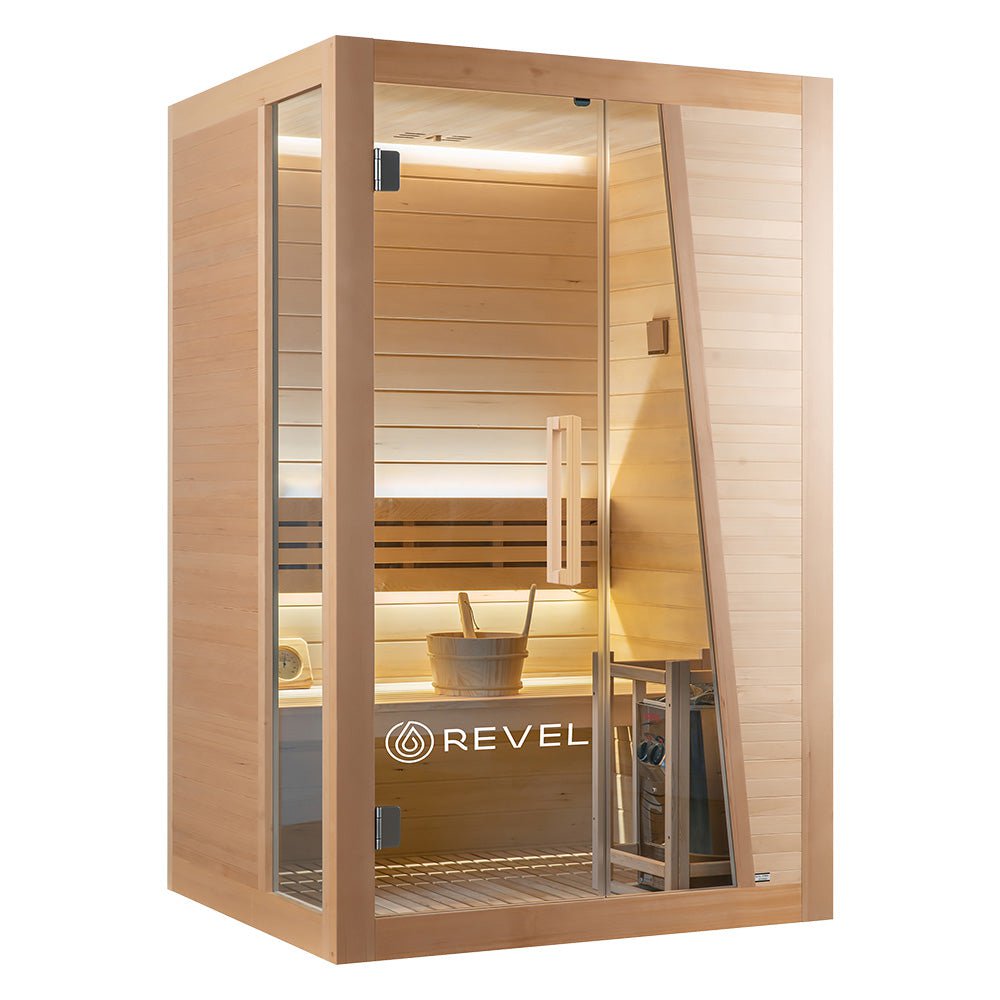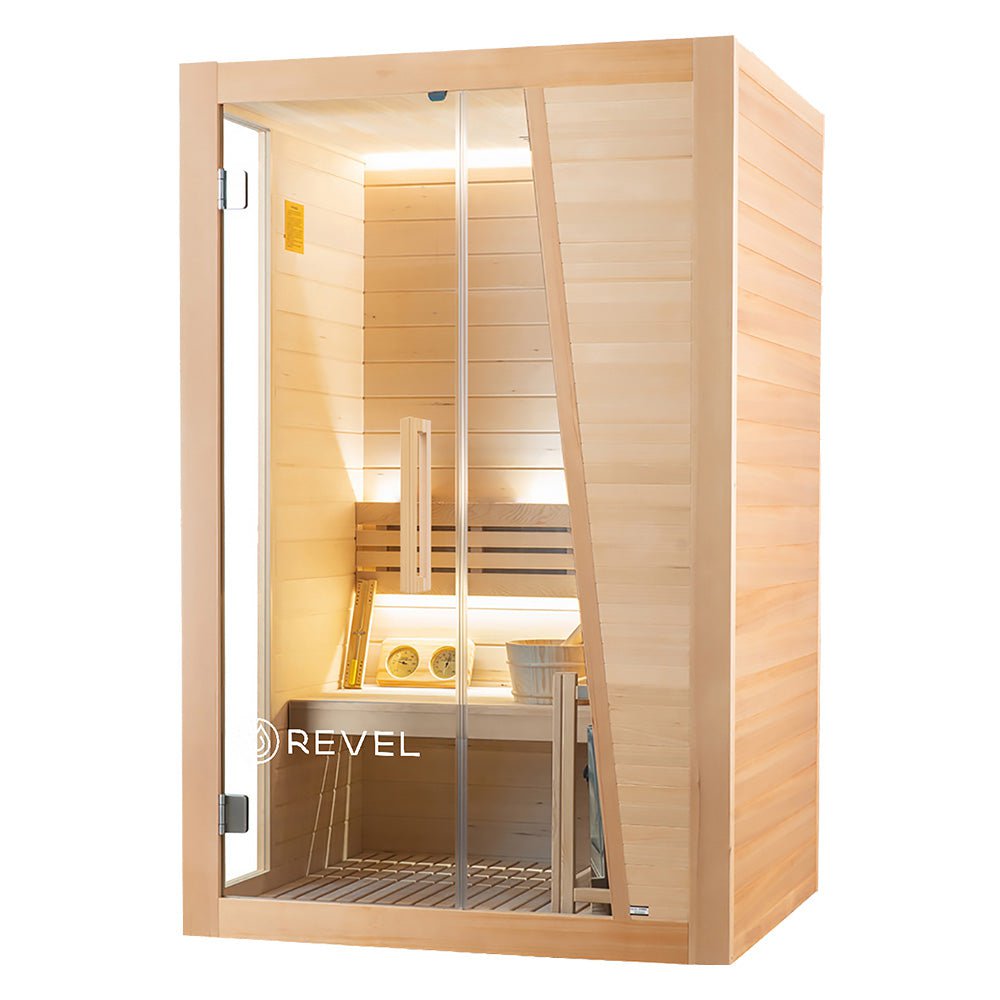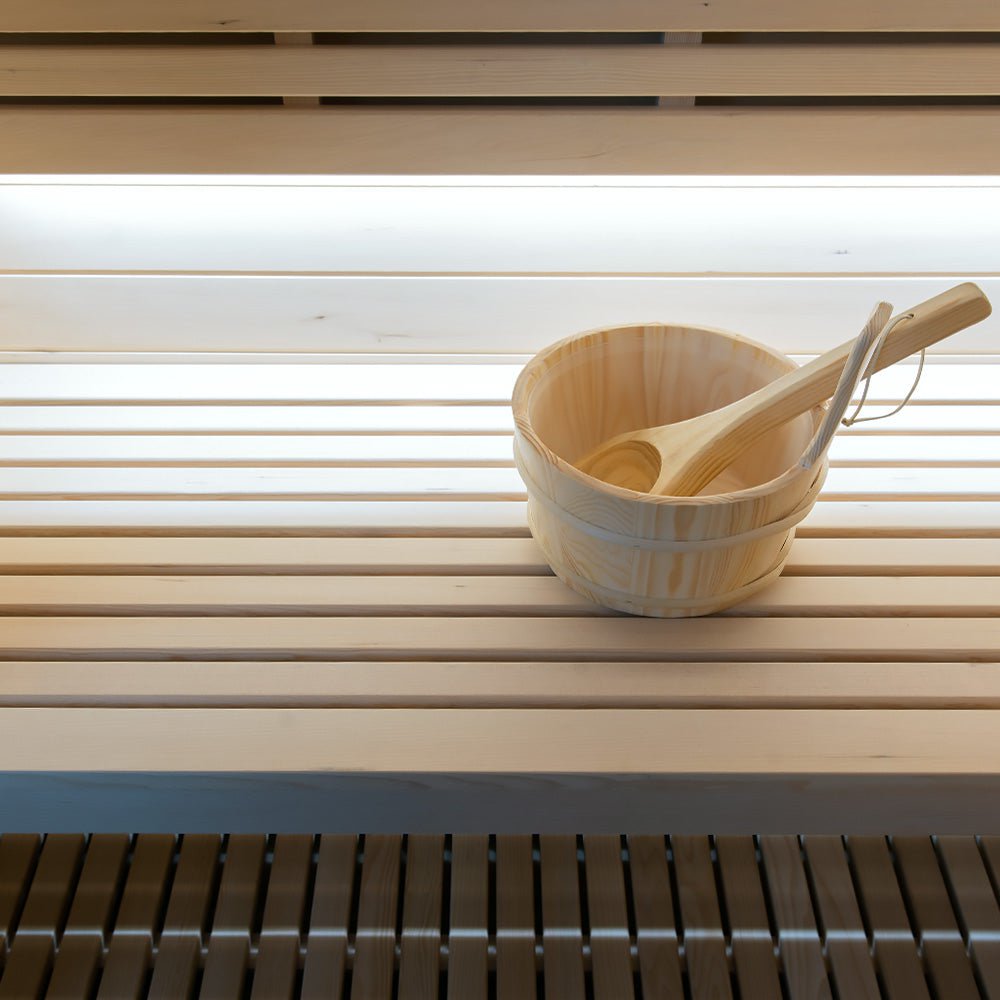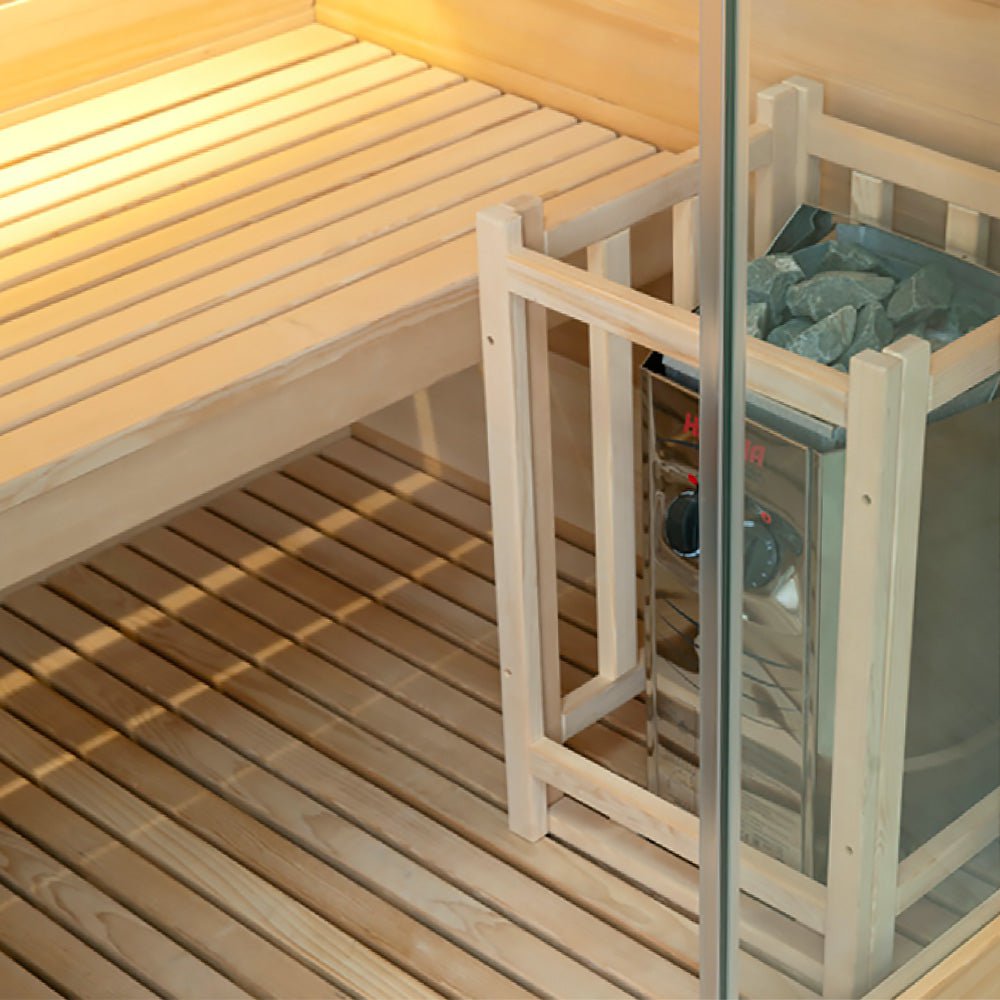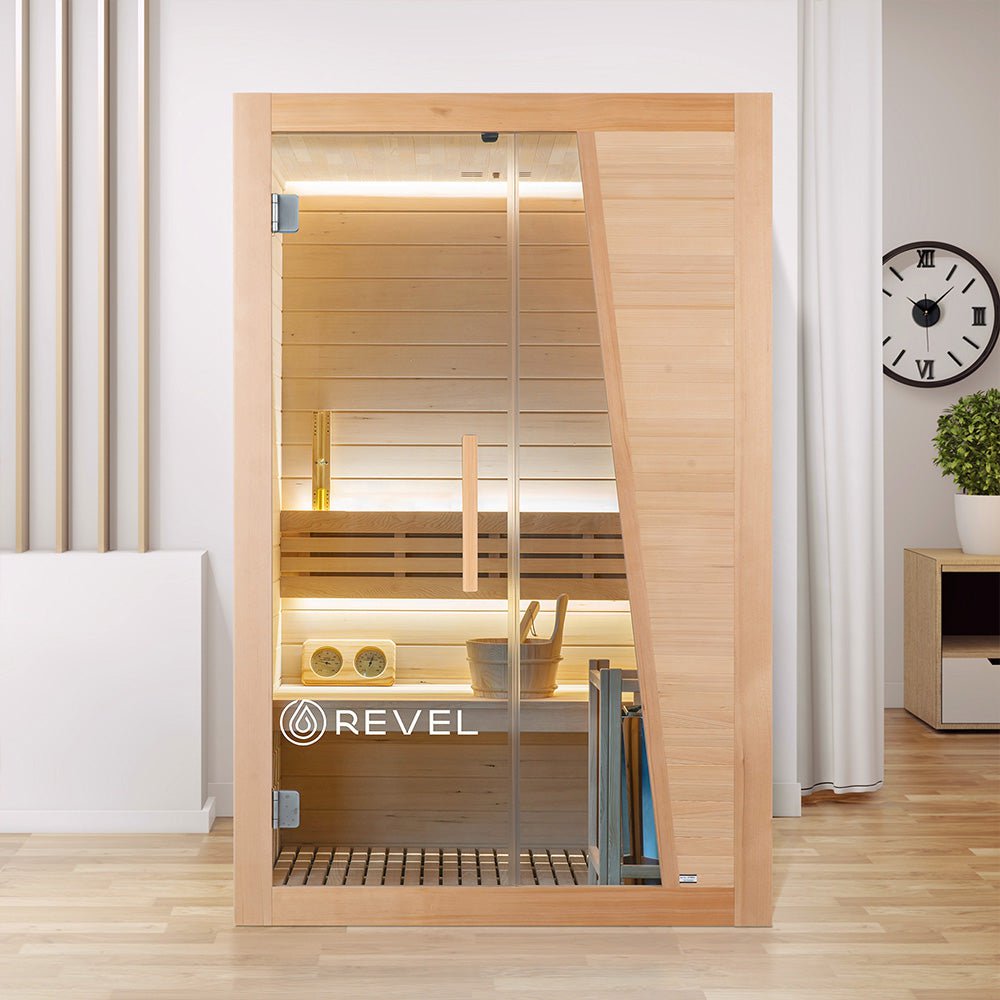 Tampere 3 Person Traditional Sauna
Indulge in the ultimate sauna experience with the Tampere ('tam-puh-ray') 3 Person Traditional Finnish Sauna. Designed to elevate your wellbeing, this sauna combines modern design with the authentic Finnish sauna experience, promising both relaxation and rejuvenation. Whether it's stress relief or muscle recovery, this sauna is your gateway to enhanced health and tranquillity.
---
KEY FEATURES
POWERFUL 3KW HARVIA HEATER

Experience the intense and even heating delivered by the top-of-the-line 3kW Harvia heater. This feature ensures maximum comfort, allowing you to enjoy low humidity levels coupled with fast heat-up times, transforming your space into a soothing oasis of warmth and relaxation.


ECO-FRIENDLY CANADIAN HEMLOCK WOOD

Crafted from non-toxic, environmentally responsible Canadian Hemlock wood, this sauna offers a safe and health-conscious environment. The premium 60mm insulated walls not only ensure superior heat retention but also promote energy efficiency, allowing you to enjoy a consistent and comfortable sauna environment.


SOOTHING INTERIOR AMBIANCE LED LIGHTING

Step into a tranquil atmosphere with the sauna's soft LED strip lighting on the roof and backrest. This feature creates a calming ambience, enhancing your sauna experience and taking relaxation to the next level.


CUSTOMISABLE OPERATING TEMPERATURE

Tailor your sauna sessions to your comfort by setting your ideal temperature ranging from 40°C to 90°C. This customizable feature allows you to have a personalized sauna experience, meeting your unique preferences each time.


DURABLE TEMPERED GLASS

The sauna features robust and stylish 8mm fully tempered clear glass, offering a clear and safe view from the inside. This durable glass adds a modern touch to the sauna, merging safety with style.

SPECIFICATIONS
Material: Canadian Hemlock Wood
Glass: 8mm Fully Tempered Clear Glass
Heaters: Harvia Stone 3.5KW
Handle: Metal
Accessories: Hygro-Thermometer, Bucket, Ladle and Backrest with Logo
Built-in Media Hub: None
Connectivity: None
Speakers: None
Electrical Temp Range: 70°C - 90°C
Voltage: 220 - 240 Volts
Power: 3000 Watts
Socket: 1
Lighting: LED Strip Light
Dimensions and Weight:

Product Weight: 186 kgs / 410 lbs
Assembled Dimension: 125(W) x 110(L) x 195(H) cm

Warranty:

Heater: Lifetime*
Cabin: 6 years
Electrical: 6 years
SIMILAR AVAILABLE PRODUCTS