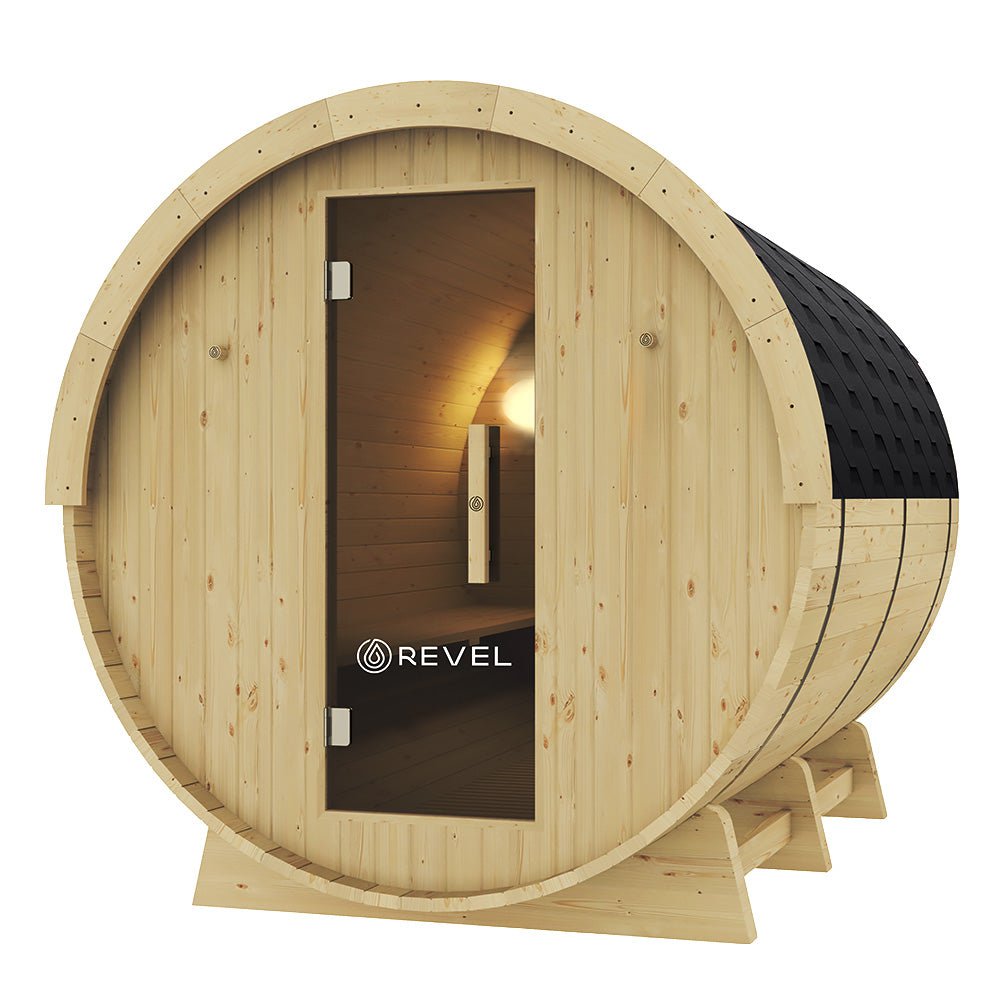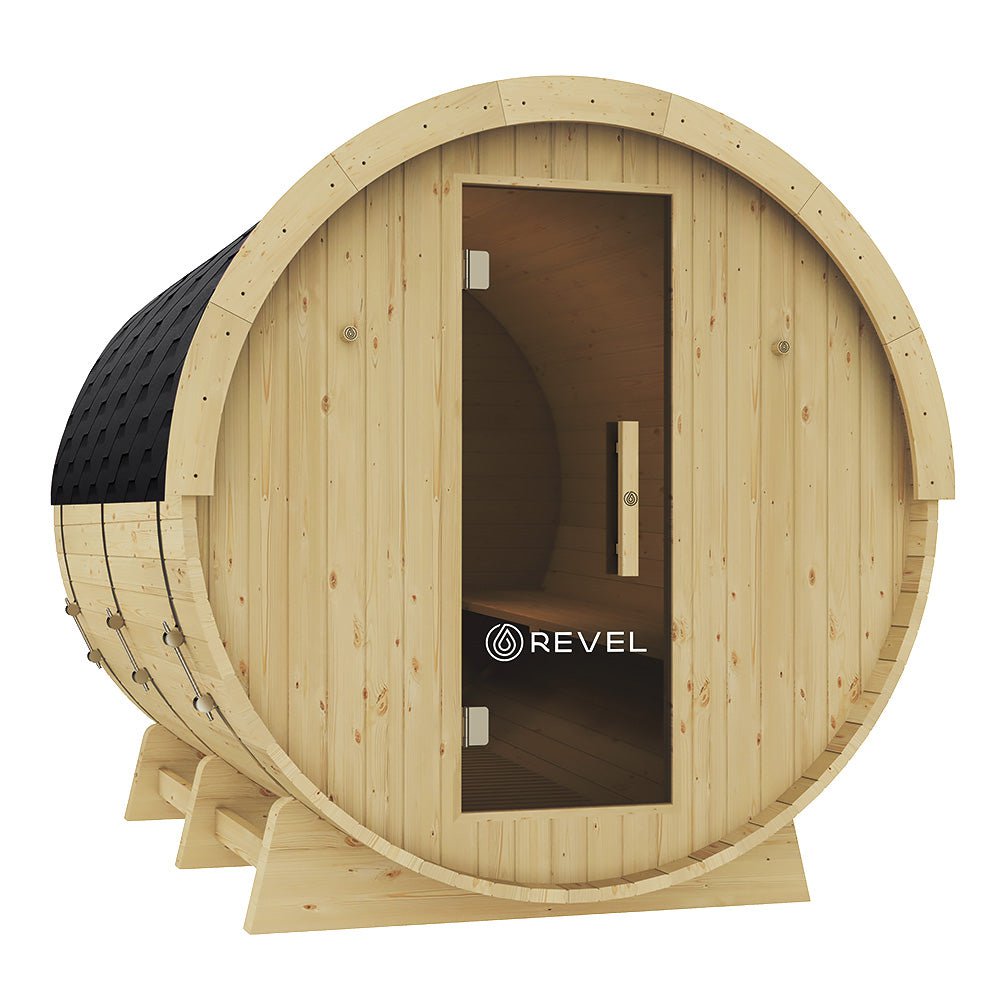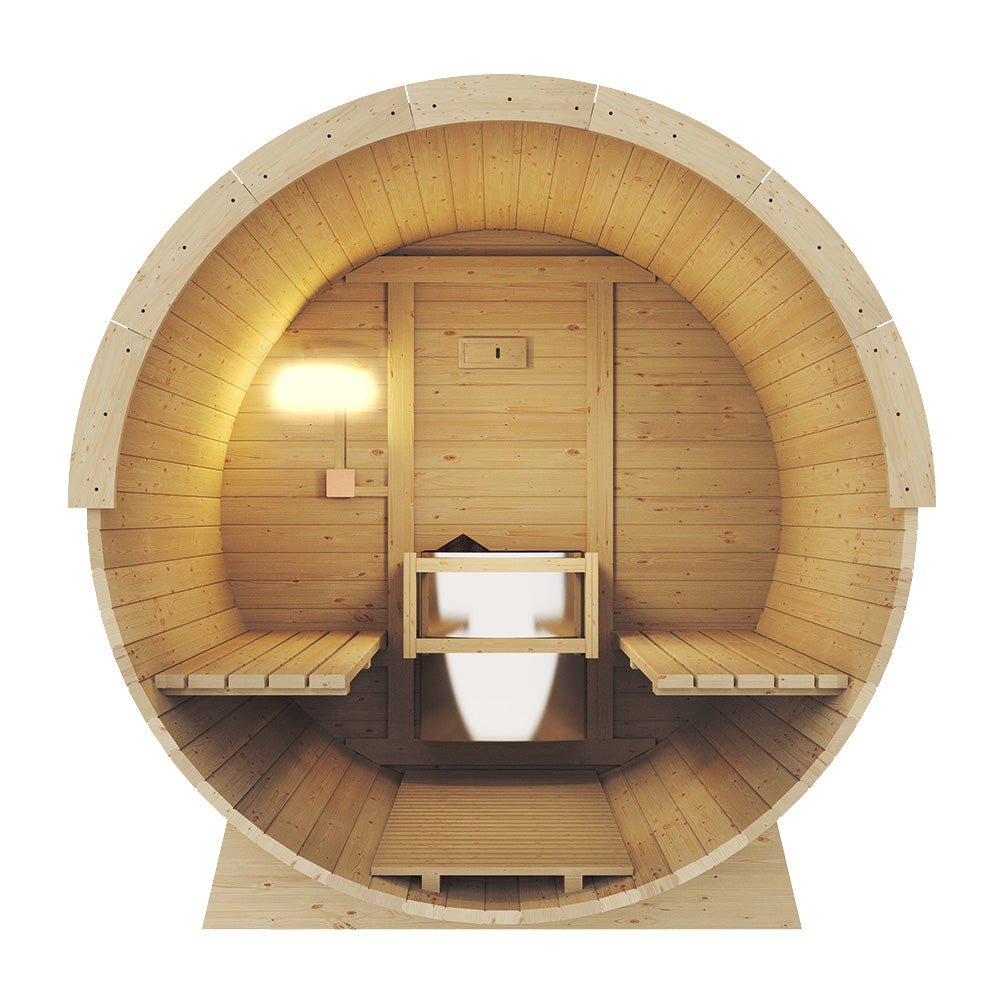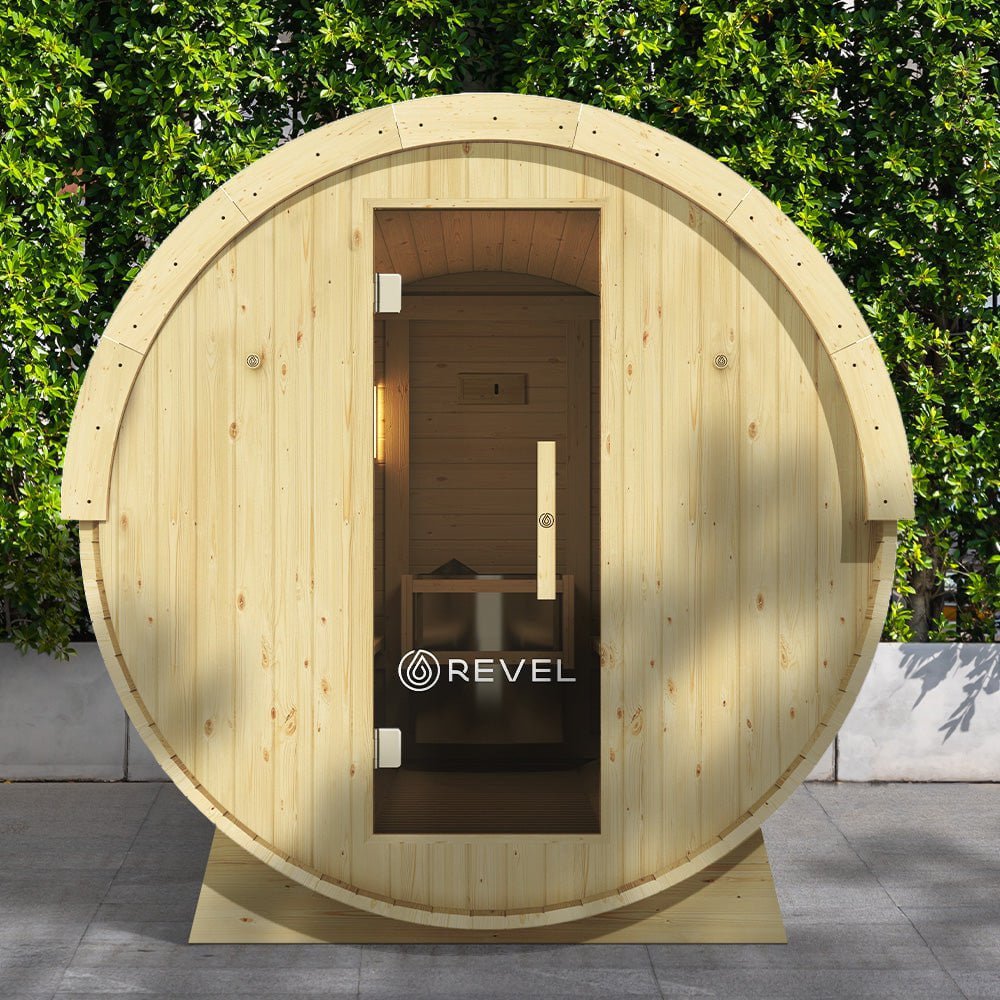 Eden 8 Person Traditional Barrel Sauna
Step into a sanctuary of warmth, relaxation, and renewal right in the comfort of your own backyard. The Eden 8 Person Traditional Barrel Sauna, brought to you by Revel Recovery, promises an unparalleled sauna experience, blending timeless craftsmanship with cutting-edge technology. Designed for the modern Australian family, this sauna is a haven for wellness enthusiasts, offering a perfect blend of tradition and innovation. Discover the joy of holistic wellness, right in the comfort of your home.
---
KEY FEATURES
HIGH-PERFORMANCE 6KW HARVIA HEATER

Experience consistent and powerful heating with the premium 6kW Harvia heater, accompanied by 20kg of superior Harvia stones. This heart of the sauna ensures a genuine and calming steam experience, transforming your space into a soothing oasis of relaxation and muscle recovery.


WEATHER-RESILIENT CONSTRUCTION

Crafted to withstand various weather conditions, the sauna features a Bitumen Shingle Roof and Rainproof Cloth, providing excellent insulation. The thermally treated Nordic timber offers both quality and durability, promising a long-lasting structure that thrives in outdoor environments.


SMOKED TEMPERED GLASS

The sauna houses elegantly designed smoked tempered glass that not only blocks sunlight but enhances indoor comfort, creating a serene space where you can focus on your well-being away from the hustle and bustle of daily life.


COMPREHENSIVE ACCESSORY SET

Enhance your sauna sessions with a comprehensive accessory set that includes a water bucket, ladle, sandglass, hygro-thermometer, and more. These accessories are designed to add a touch of luxury and convenience, promising a spa-like experience in the comfort of your home.


ECO-CONSCIOUS MATERIALS

Indulge in a health-conscious relaxation environment, thanks to the non-toxic, sustainable materials used in the construction. The sauna is a testament to Revel's commitment to eco-friendliness, allowing you to rejuvenate without worrying about your energy footprint.

SPECIFICATIONS
Material: Spruce Wood
Glass: 8mm Clear Tempered Glass Door
Heaters: Harvia Stone 4.5KW
Handle: Metal
Accessories: Bucket, Ladle, Backrest, and Grate
Temp Range: 70°C - 90°C
Voltage: 220-240 Volts or 380Volts
Power: 6000Watts
Socket: 1
Lighting: Safe Reading Lamp
Product Weight: 536 kgs / 1181.61 lbs
Assembled Dimension: 240 (L) x 180 (W) x 195 (H) cm
Warranty:

Heater: Lifetime*
Cabin: 6 years
Electrical: 6 years
SIMILAR AVAILABLE PRODUCTS