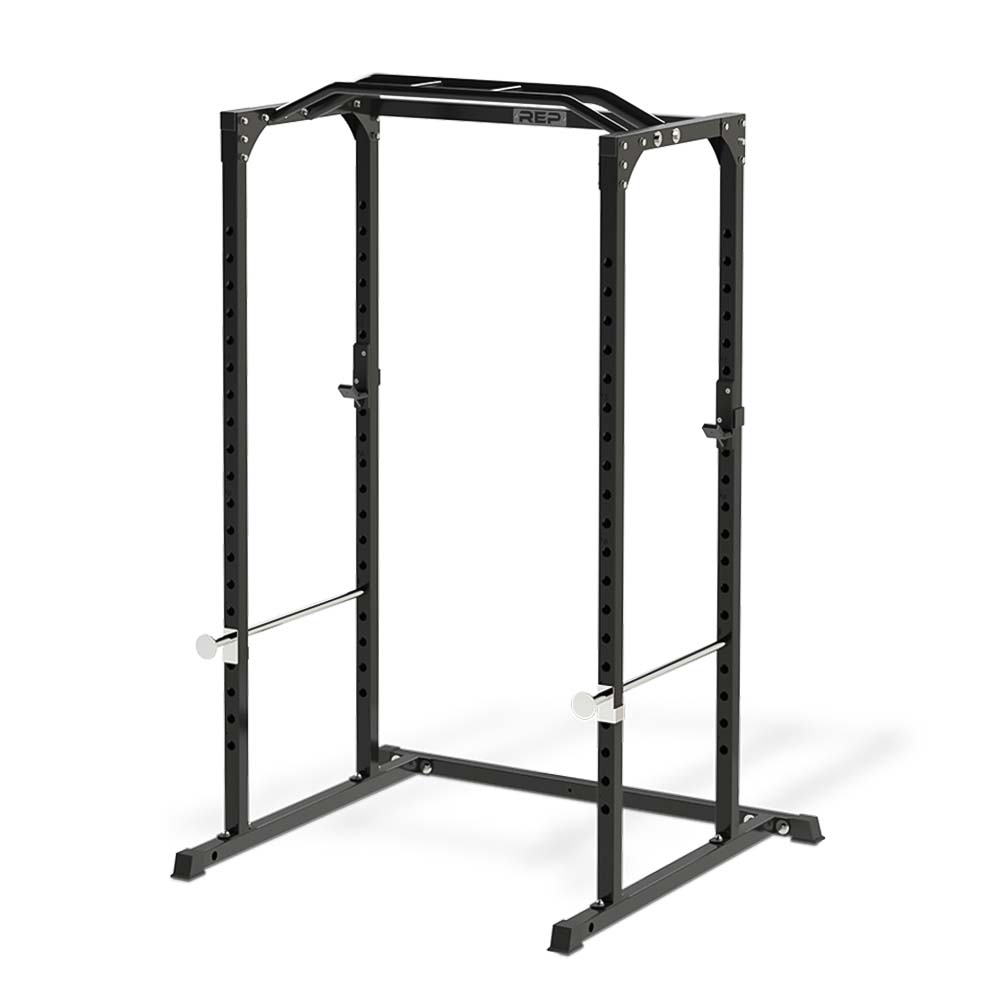 PR-1100 Power Rack
The PR-1100 is a full-featured, versatile power rack with all the features a lifter could want and extensive compatibility for add-on attachments. It brings a 317.5kg (700-pound) weight capacity to a compact footprint that can shrink even more in height by inverting the Pull-Up Bar. Ideal for those looking to kit out their home training space, this rack gives you a great launching pad and will grow with you over time. Made with tough 2x2" 14 gauge steel, you can train hard and know this power rack has your back!
CUSTOMERS ALSO BOUGHT
Add-ons & Optional Extras: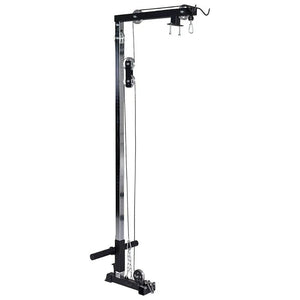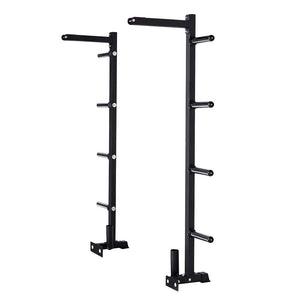 Expand your home gym power rack with the Lat and Low Row Attachment. With a 1:1 ratio, this pulley system attaches to a PR-1100 to accommodate cable exercises, such as seated lat pull-downs, bicep curls, tricep pushdowns, and low rows. This high-quality, smooth machine comes complete with a Lat Bar and Straight Bar, and works with other add-ons, including cable attachments.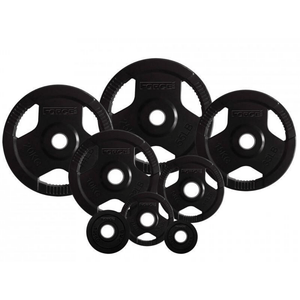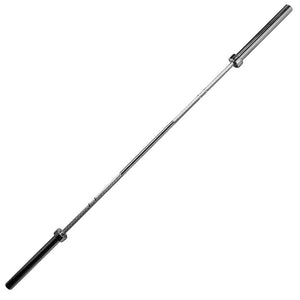 Solid construction and effective in design, the Force USA® 51mm Olympic Weight Plates built to last! The heavy-duty specially moulded rubber casing covers the weight plate eliminating the risk of flaking, chipping and rusting. While the ergonomic, tri-grip handles make changing your weight plates effortless, safer and more efficient.
Solid construction and effective in design, the Force USA® 700lb Olympic Barbell is made for everyday gym use and designed for a snug fit in hand. Made by a one-piece forged construction the Force USA® 700lb Olympic Barbell is ergonomically designed to handle extreme workouts, so you can rest assured you'll have a safe and solid piece of equipment for years to come. Suitable for gym and home use.
---
KEY FEATURES
BOOST YOUR HOME STRENGTH TRAINING

If you're looking to improve your power lifting and see what you're really made of, the REP Fitness PR-1100 is a great beginner power rack.

Frame is made with heavy-duty 14 gauge steel
Compact footprint still provides plenty of space to workout in
Includes Multi-Grip Pull-Up Bar, which features a standard 1.25" straight bar in front and 2" straight bar at the back
Numbered Uprights make for faster and easier adjustment
Plastic-lined J-cups protect your barbell and ensure safe lifting

VERSATILE MULTI-GRIP PULL-UP BAR

The PR-1100 Multi-Grip Pull-Up Bar is built for traditional, neutral, close, or wide-grip pull-ups to hit a range of muscle groups, and it has attachment points for pull-up bands. Easily invert the bar to accommodate low ceilings and shorter athletes.

COMPATIBLE WITH ATTACHMENTS

Add even more training variety with a host of compatible attachments, including:

Lat and Low Row Attachment
Rear Weight Storage
Weight Horns

EXTENDED SAFETIES

The tough, chrome-plated Extended Safety bars extend from the rack and can comfortably hold an extra barbell.

WHY CHOOSE A REP FITNESS POWER RACK?

REP has built a reputation as one of the best makers of commercial quality gym equipment for home users across the globe. With the PR-1100 Power Rack, you've got a foundation for years of training with the ability to add more and more attachments as you progress.

Gym and Fitness is your exclusive Australian REP distributor - you won't find it anywhere else!
SPECIFICATIONS
Usage: Domestic
Rack Weight: 58.96kg / 130lbs
Rack Height: 215.90cm / 85"
Rack Width: 147.57cm / 58.1"
Rack Depth: 123.19cm / 48.5"
Working Area: 111.76cm W, 60.96cm D, 200.66cm H
Rackable Capacity: 317.5kg / 700lbs
Material: 2x2" 14-Gauge Steel
Hole Spacing: 7.62cm / 3"
Hole Size: 2.54cm / 1"
Hardware Size: 3/8"
Warranty:

Frame: Lifetime
Parts: 1 year
Upholstery: 30 days

Important Information:
SIMILAR AVAILABLE PRODUCTS
Best Power Rack EVER!
Simply the best value for money power rack on the market! A rock solid unit that's half the price of its competitors but the same quality build. I couldn't be happier with my purchase! Did I mention the great customer service? I should have, because it is first rate! :)
Hi Steve,
Thank you so much for your kind feedback! We appreciate your support and we're pleased to hear you are happy with your purchase. Thanks again and we hope to have the opportunity to serve you again.
Happy training!
GAF Team
Powerful Rack!
I've had this rack for several months now and I LOVE it! It is sturdy and it looks expensive but has a great price! I also have a VERY expensive rack from a different company but I always end up using this one the most! Would definitely recommend!
Good rack for the price
I got this rack during a home gym sale Rep was having. The rack was nice quality and looks nice in matte black. 2 things stood out a bit: First is the rack isn't wide enough. I feel like when I'm benching inside the rack, my bar is going to hit the uprights. Second was that there was damage to the cross beam (Rep logo) to where it looked like it bent inwards. Not sure if it was shipping or a quality assurance miss but it didn't impact the use of the rack. Overall, its a nice rack.
The Perfect Rack
I've recently committed to a home gym set up and have done tons of research to what suits my needs and budget. REP Fitness won me over with their quality for the price and the customer service is unmatched! I chose the PR-1100 as it was the perfect height, color and had just the right amount of attachments for my needs. Received the rack in less than a week and had it set up that same day! From there, I've continued to order more products from REP and have been nothing but satisfied with everything! Thanks for being an awesome company.
Absolutely awesome rack
So many pro's for this rack. It's sturdy, well made, very solid, allows for a bunch of accessories, dude... It ROCKs! Oh and the best part is that it comes in different colors. I happened to like the blue which perfectly matches the bench I also purchased from REP. I spent about 2 weeks comparing all the other equipment makers out there and REP has them beat in quality and price. If you're ready to get serious about your home gym then do yourself a favor and check this rack out. Can's say enough good things about this company and it's products. Oh, and customer service is just as amazing as the products.