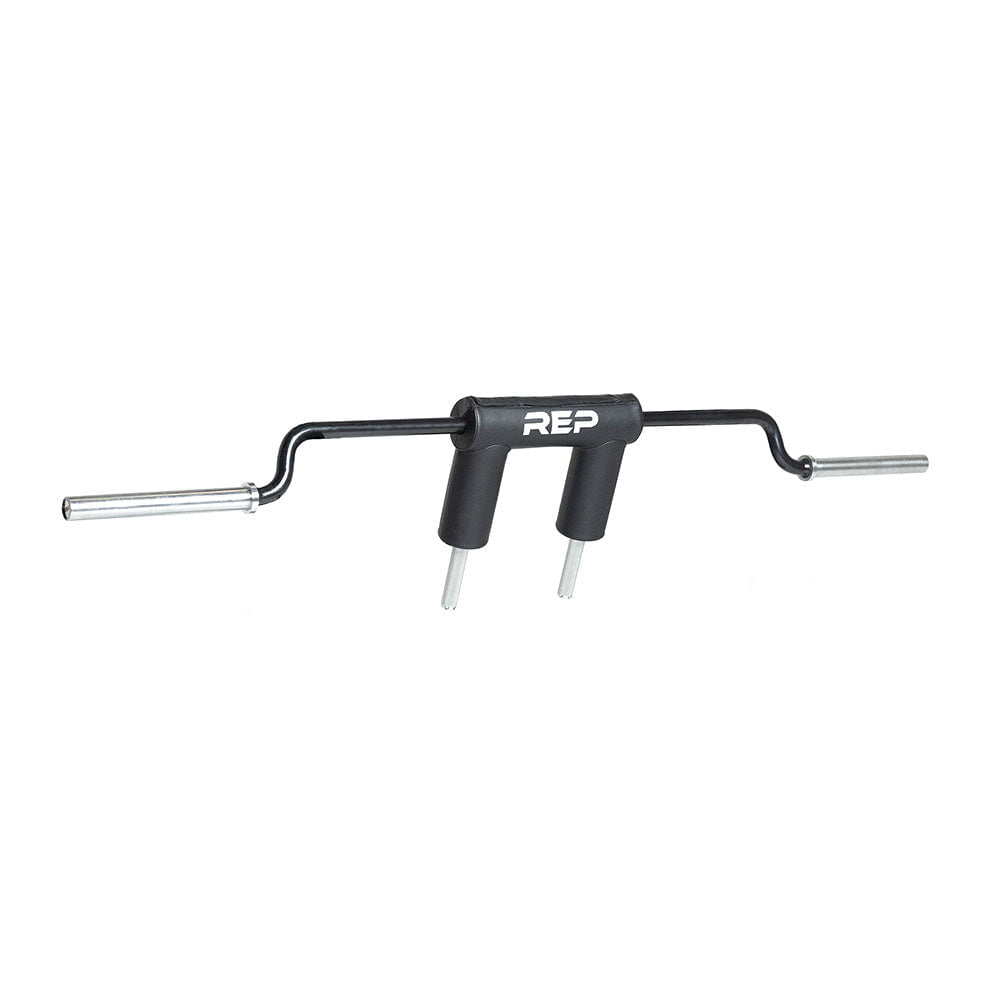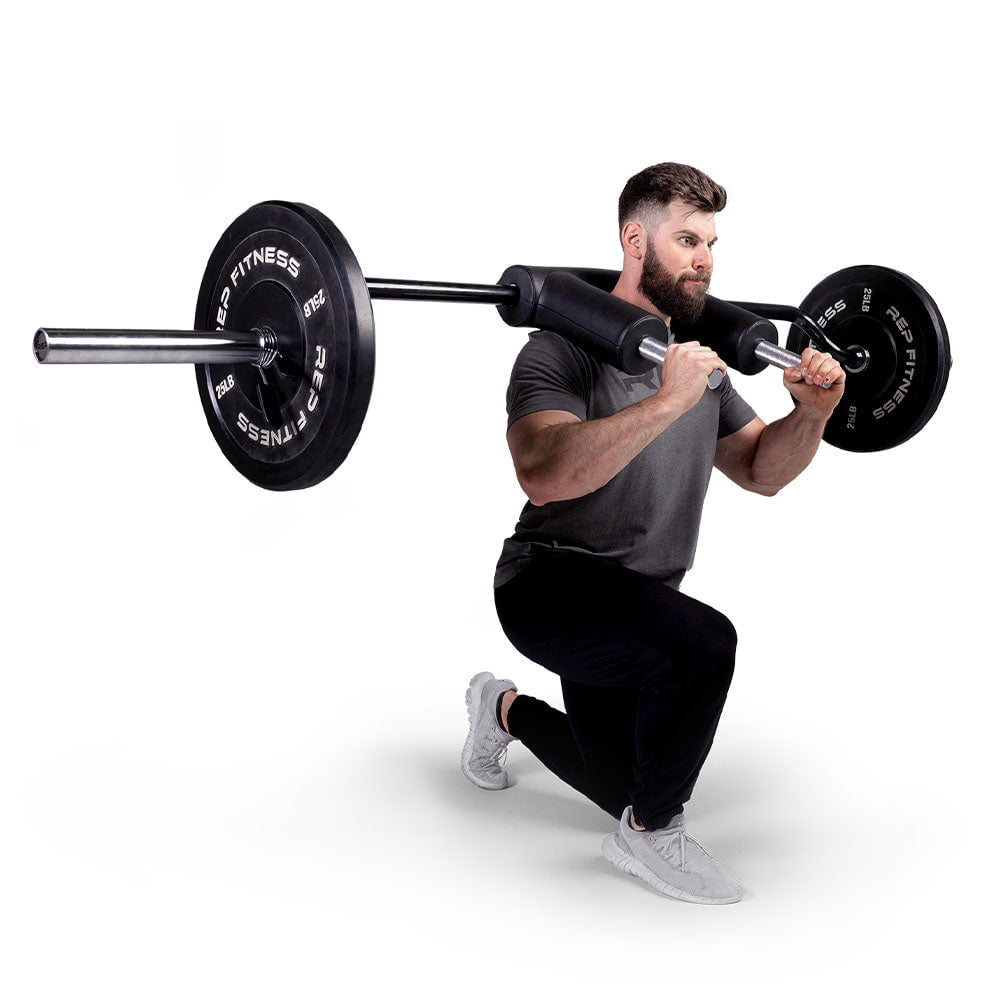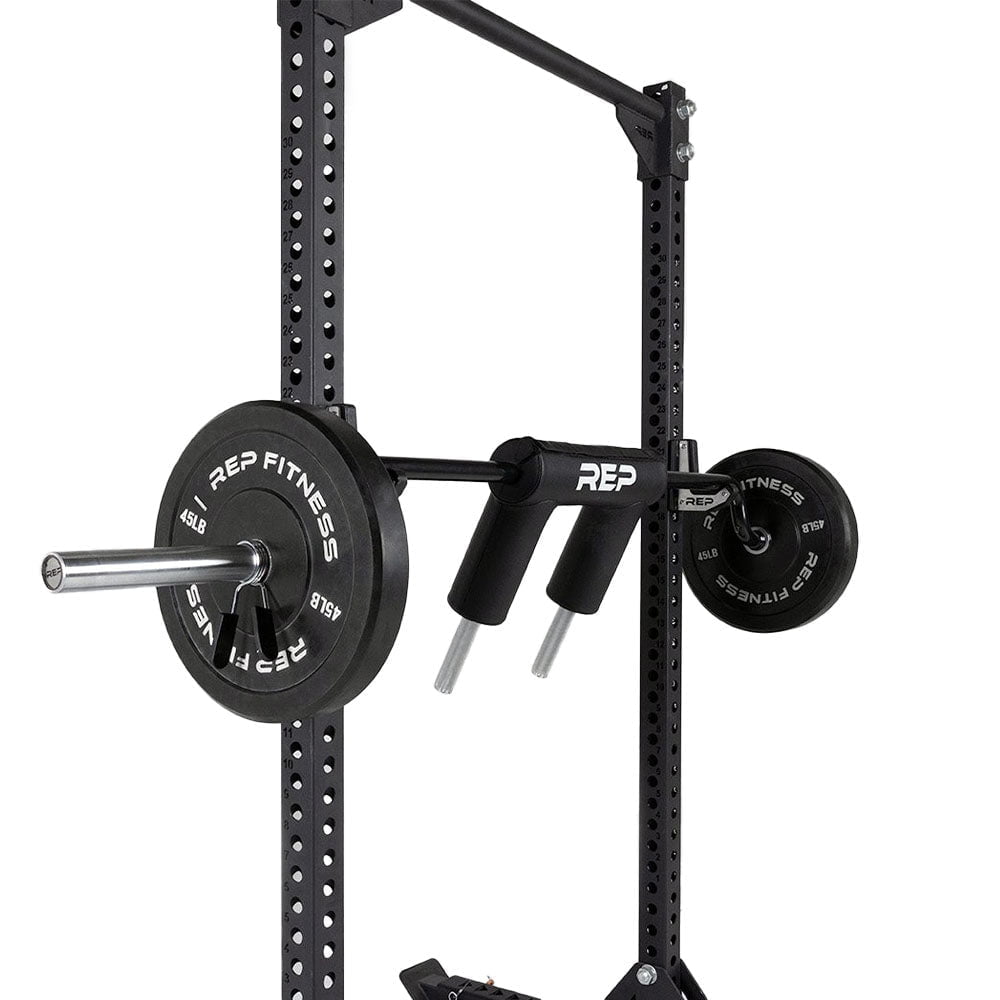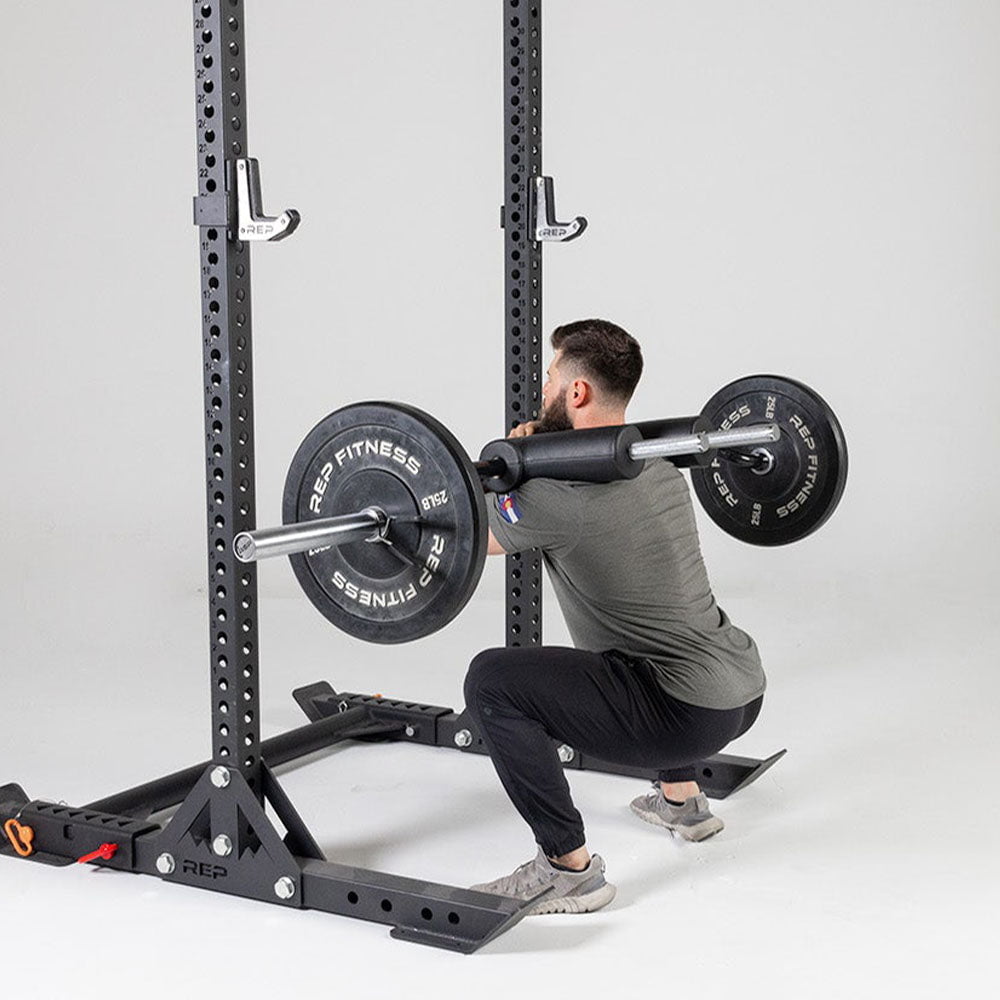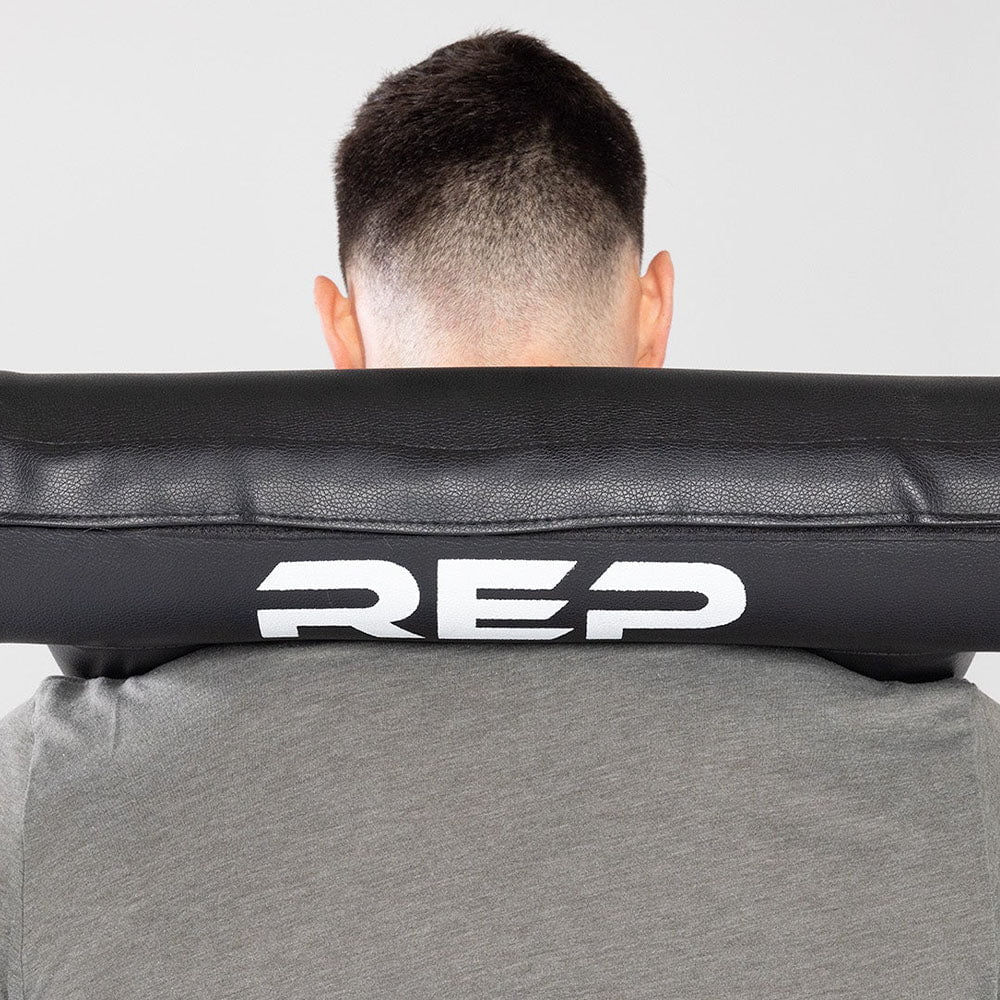 Safety Squat Bar
The Safety Squat Bar is a top-of-the-line, specialty barbell that provides outstanding comfort and training variety. Extremely versatile and functional, it features beefy, fully knurled handles that you can remove for more movement options and eventually more handle options. The bar's cambered ends distribute the weight differently than a standard barbell, forcing the lifter to remain upright during squats, improving technique, and requiring more upper back and core stabilisation.
---
KEY FEATURES
PERFECTLY BALANCED

The clever camber design puts the weight comfortably in front of the body for good balance. The weight is evenly distributed allowing the bar to be used with no hands.


EASY RACKING AND UN-RACKING

The distance between the cambers allows for easy racking and un-racking, even on wide 49" racks the bar will sit flush and securely.


PREMIUM HARD CHROME SLEEVES

The hard chrome sleeves are known for THEIR durability and protection while sliding plates on and off the bar. They're a standard 2" diameter so there's no need to invest in specialty collars.


HIGH DENSITY PADDING

The firm yet comfortable, textured pad is made from high-density foam wrapped in vinyl. It's also incredibly durable and easy to clean. (Sold separately)


COMFORTABLE KNURLED GRIP

The beefy handles are fully knurled to provide a comfortable feel and secure grip during your lifts. They are also removable, adding versatility to this bar in movement and with more handle attachments currently in development.


CLEAN, HIGH END FINISH

This Safety Squat Bar comes finished in a metallic black powder coat making it not only a versatile addition to your home gym but a high-end one as well. The striking two-toned design will look good in any home or commercial gym.

SPECIFICATIONS
Usage: Full Commercial
Materials:

Stainless steel
Pad Material: High-Density Foam & Vinyl

Extras:

The REP Fitness Safety Squat Bar is designed to be rackable on the standard 47" width of REP's racks, as well as racks with up to a 49" width. It will sit flush and secure and not tilt your j-cups in.

Important Specs:

Length: 92.5"
Distance Between Cambers: 49.1"
Camber Drop: 5.5"
Sleeve Length: 15.6"
Sleeve Diameter: 2"
Handle Length: 7"
Handle Diameter: 1.5"
Distance Between the Handles: 13"
Spacing Between the Pads: 8.3"
Bar Shaft Finish: Metallic Black Powder Coat
Sleeves Finish: Hard Chrome
Handles Finish: Bright Chrome

Product Weight: Bar Frame Weight: 30.8kg/68lbs
Max User Weight: Static Rating: 680kgs/1,500lbs
Warranty:

Frame: Lifetime
Parts: 1 year
SIMILAR AVAILABLE PRODUCTS