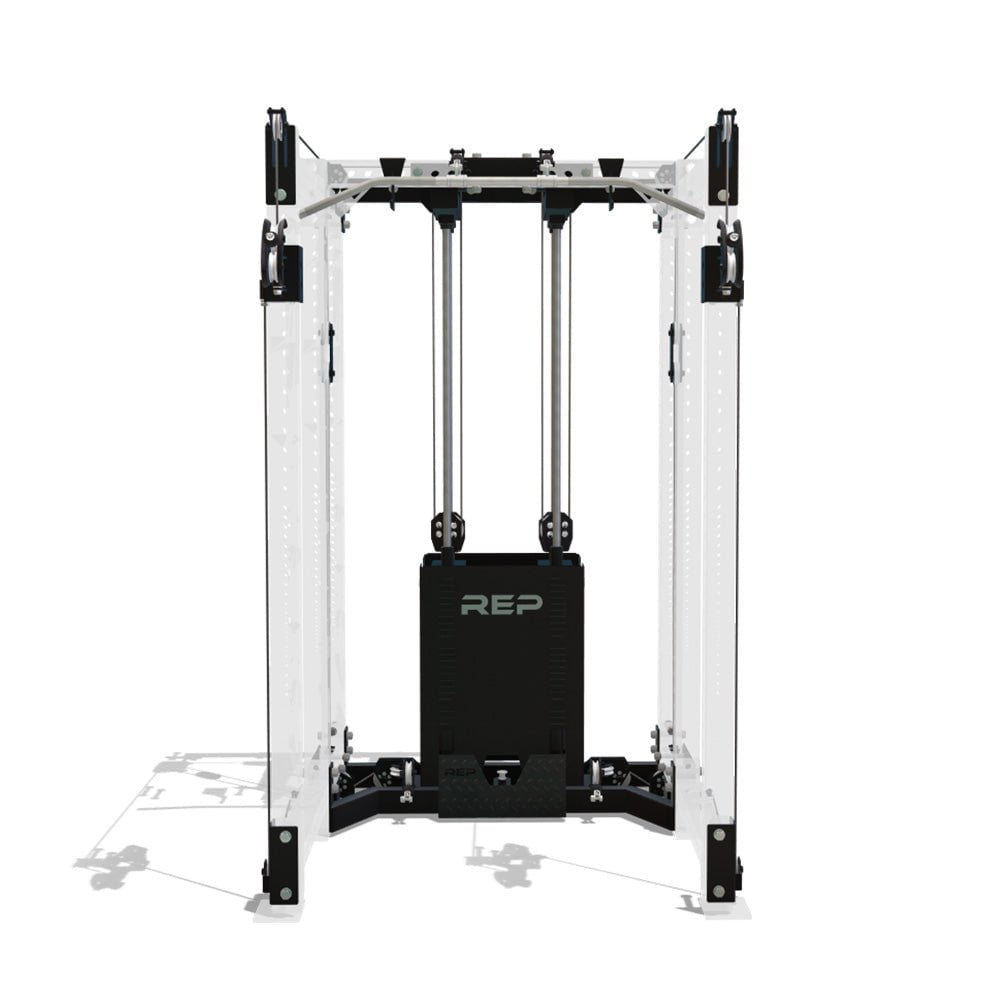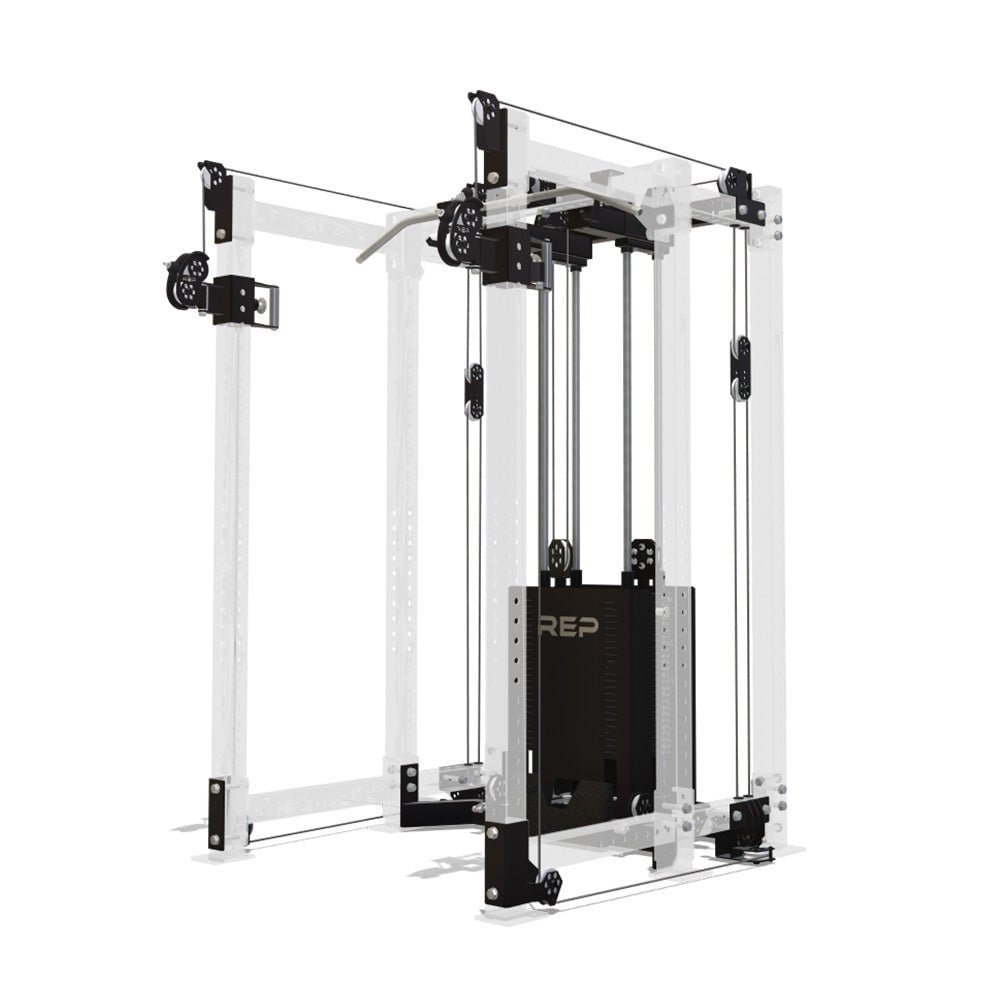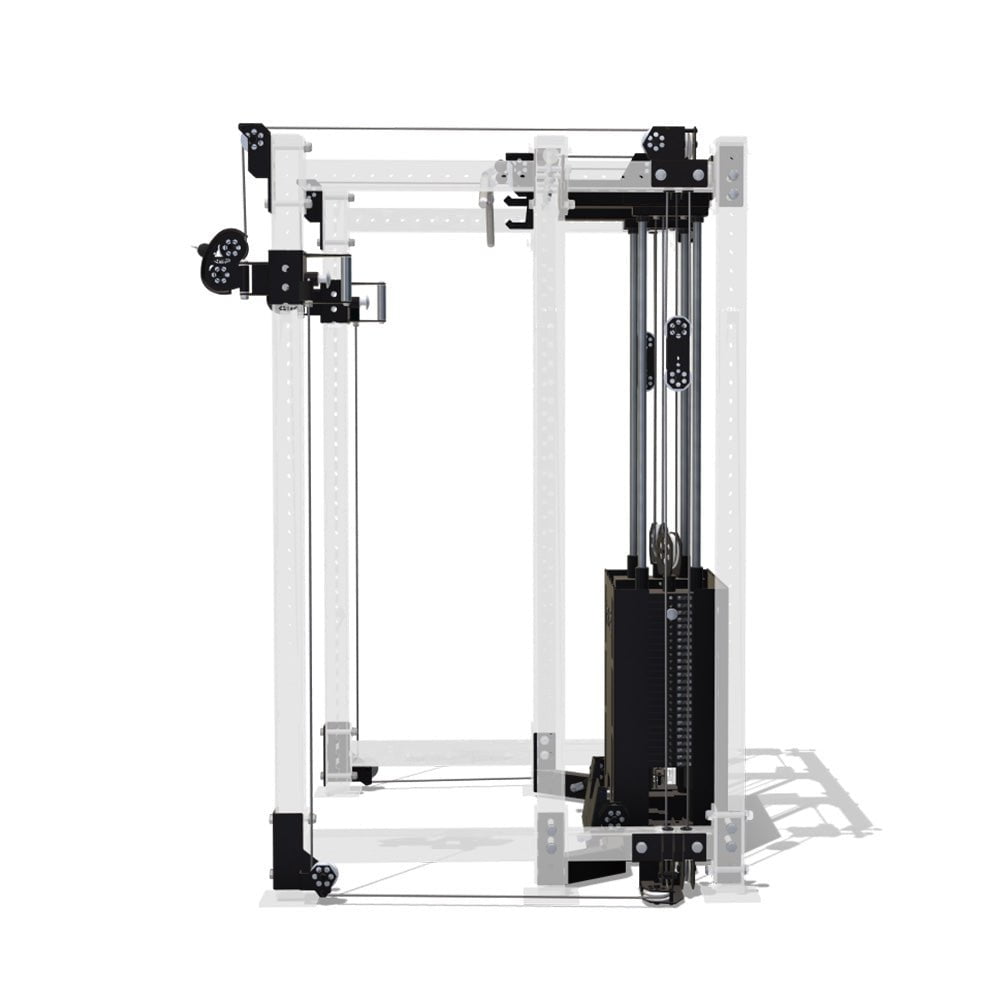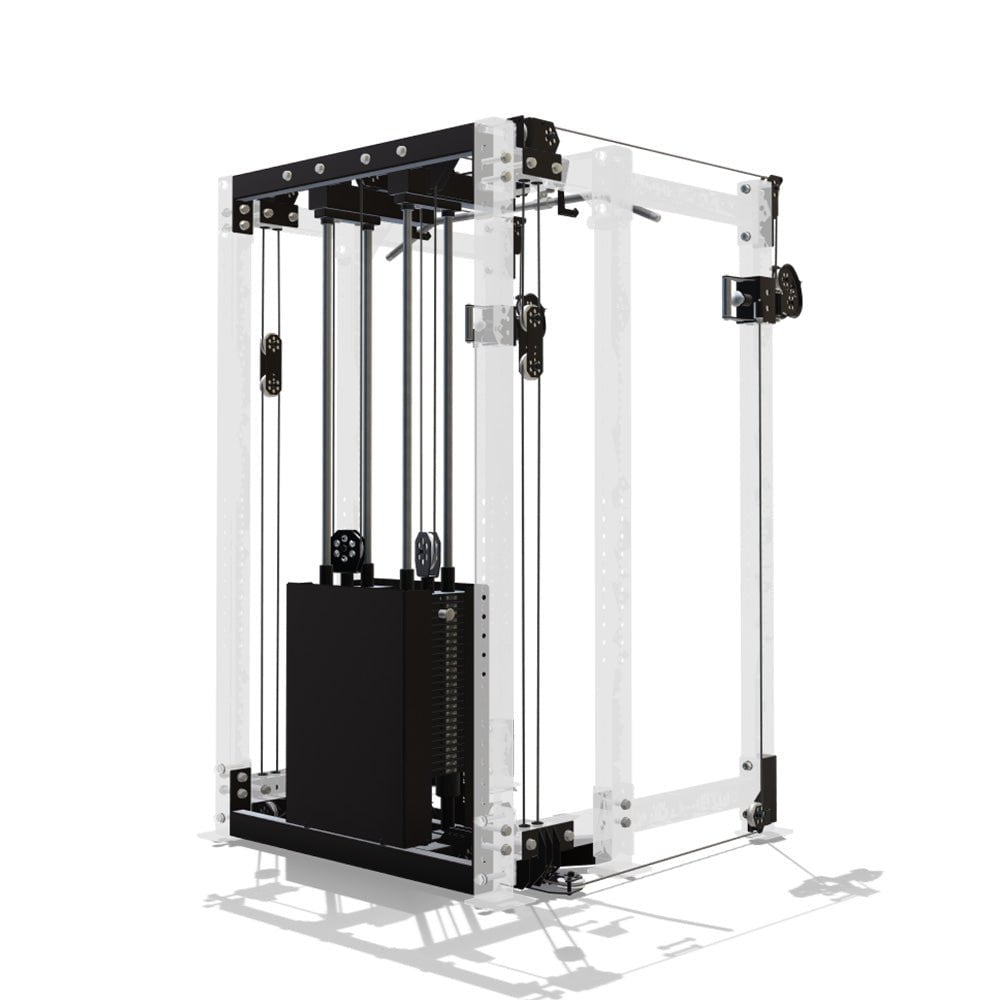 Ares for PR-4000 80"
The Ares Cable Attachment offers a fully integrated, functional trainer and lat pulldown/low row attachment that you can attach to your PR-4000 power rack. The ultimate way to add even more exercise options while keeping every workout fresh, this space-saving attachment includes a dual 260lb weight stack and is a great investment for those looking to upgrade their current home or studio set-up!
This Ares attachment is intended for use with the PR-4000 with 80" uprights and cannot be used with 93" uprights. Purchase of this unit will contain will include the Ares attachment only.
CUSTOMISE YOUR ARES
Please note you will need to add 2 sets (4 in total) of the 16" Crossmembers to create your 6-post Rack Ares Rack.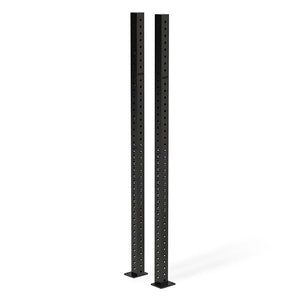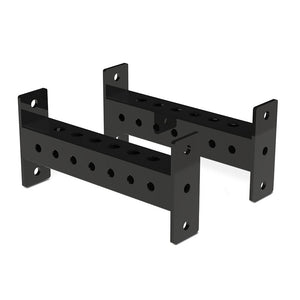 Build your PR-4000 with two 80" (203cm) Black Uprights. These are sturdy and heavy-duty, made from 3x3" 11-gauge steel. Compatible with various attachments to add more training options, they feature laser-cut numbering every fifth hole making it easy to arrange attachments.
Instantly turn your current four post PR-4000 into a six post Power Rack for extra stability and weight storage with these four 16" (40.64cm) crossmembers. Made from 3 x 3" 11-gauge steel, they're compatible with all of the PR-4000 attachments and include a simple bolt-on design so you can easily attach them to your rack. Every REP Fitness crossmembers has a high-quality, powder-coat finish for added durability.

---
KEY FEATURES
3-IN-1 CABLE ATTACHMENT

REP Fitness has created an outstanding 3-in-1 attachment for your PR-4000 that includes everything you expect from a professional full-body cable system, such as:


6 cable termination points: 2 x Lat Row, 2 x Low Row and 2 x Functional Trainer
More than 30 aluminum pulleys with custom retainers to keep the cables on track
Dual weight stacks of 260lbs (118kg) that you can also use for single-sided exercises
Weight stacks made from hot-rolled steel have a 2:1 ratio and are ideal for functional training
Cable rating for over 1300lbs (590kg) with plastic coating for longevity
Rubber liners in crossmembers to avoid cables rubbing on steel




SMOOTH FUNCTIONAL ADJUSTMENTS

The front trolleys are made with a smooth plastic liner and oversized knurled pop-pin that's easy to adjust up and down the upright with one hand, delivering a gliding movement that users love!

EASILY WORK OUTSIDE THE RACK

The front pulleys swivel 180 degrees with a 72" (182.9cm) cable travel for versatile movements, allowing you to work comfortably outside the rack with a wide range of motion.

CLEVER CONNECTOR BANANA

The included Connector Banana allows you to connect both of the weight stacks together so you can use attachments such as the Triangle Row or Open Row and still get the maximum effective weight.

LASER CUT WEIGHT STACK WINDOWS

Featuring laser cut windows to see the weights moving, this awesome attachment also has a metallic black finished shroud with a recessed stainless steel REP logo.

PACKED WITH ADD-ONS!

The Ares comes with Urethane D handles, a knurled hard-chrome Lat Pull Down Bar and Low Row Bar, Footplate for low rows, a Connector Banana, and four 2.5lbs Weights for micro-adjustments.


YOUR EXCLUSIVE REP PARTNER

Gym and Fitness is your exclusive Australian REP distributor, so you won't find this Ares Cable Attachment anywhere else!

SPECIFICATIONS
Usage: Full Commercial
Extras:

Urethane D handles
Knurled hard-chrome Lat Pull Down Bar and Low Row Bar
Footplate for low rows
Connector Banana
4 x 2.5lbs weights for micro-adjustments

Materials:

Weight stacks: hot rolled steel
Cables

Important Specs:

Dual weight stacks of 260lbs (118kg)
Pop-pin adjustments
Pulley Ratio: 2:1
Trolleys Weight Capacity: 450lbs
Cables Weight Capacity: 450lbs
Weight Plates Tolerance: 3%
Cable Travel: 72" / 182.9cm (80" rack)

Product Weight: 441.2kg / 972.7lbs
Dimensions: Adds 1.18in (3cm) in Height, 1.57in (4cm) in Width, 5.9in (15cm) in Depth (Front of Rack)
Warranty:

Frame: Lifetime
Parts: 1 year
SIMILAR AVAILABLE PRODUCTS