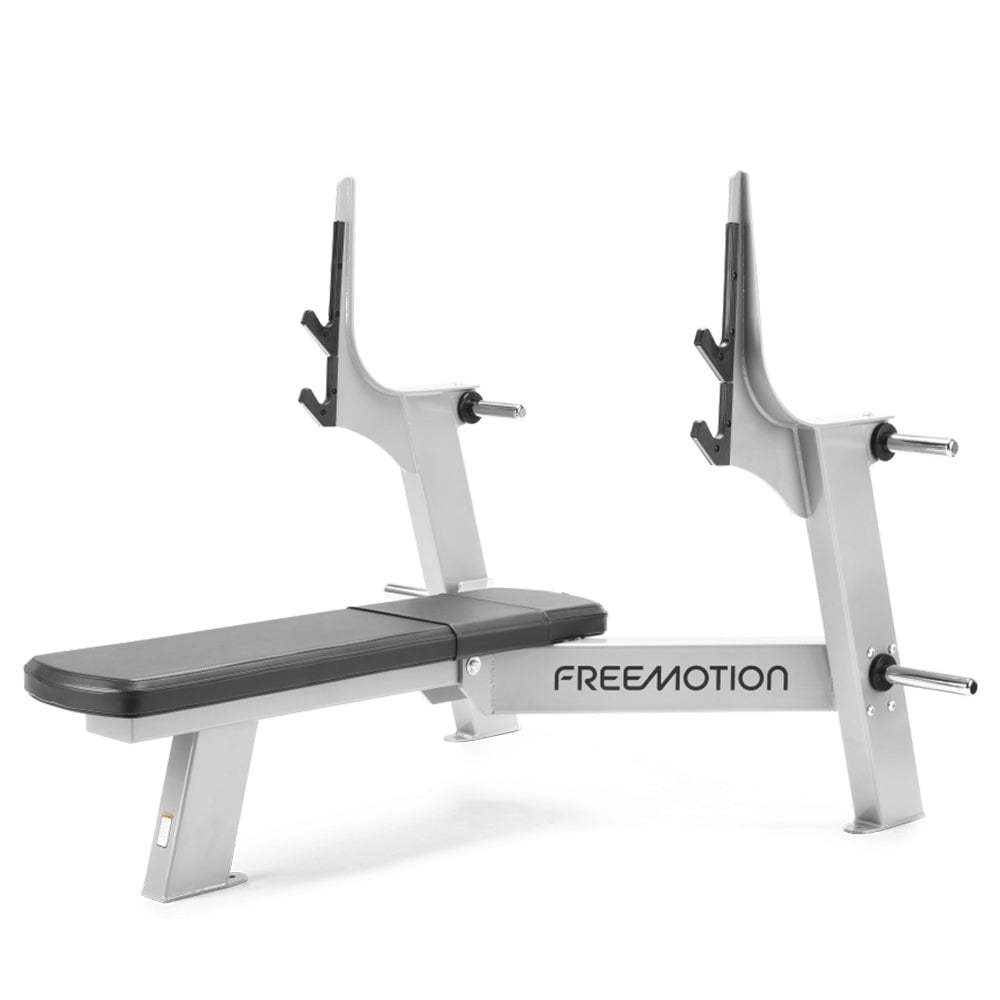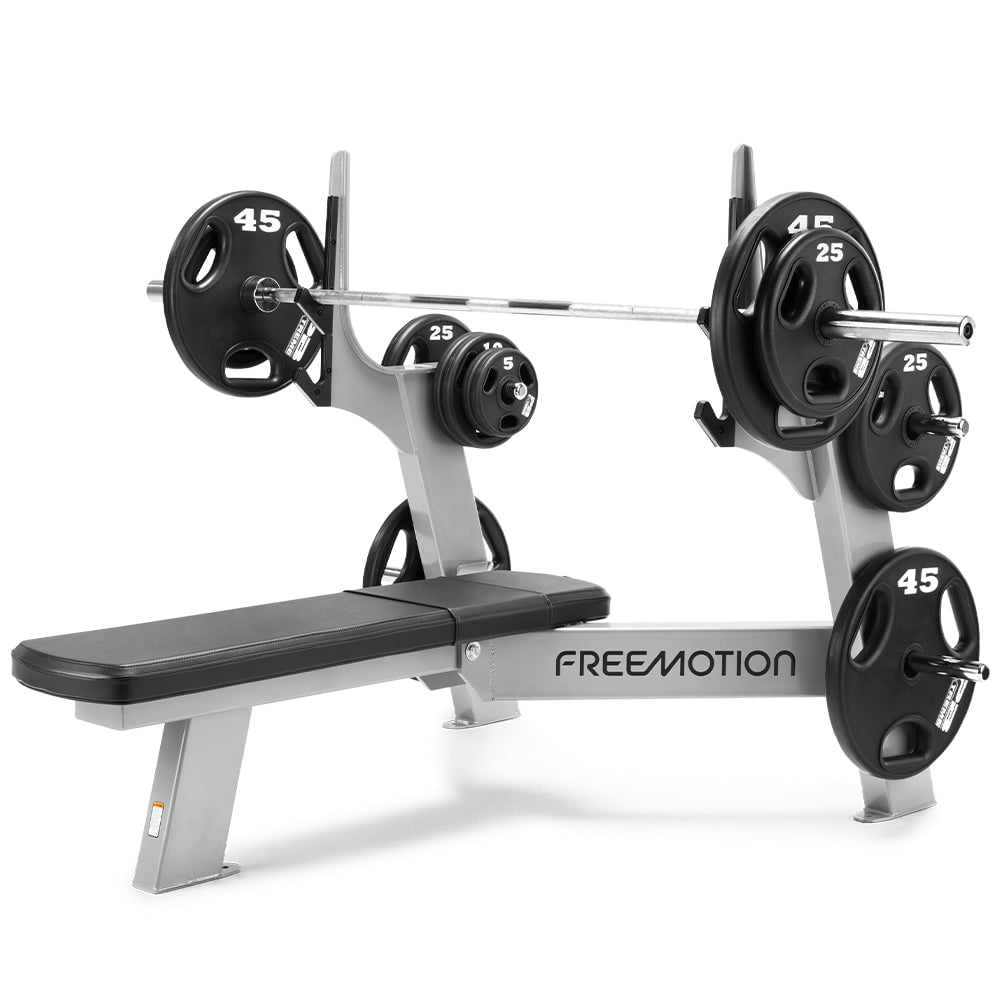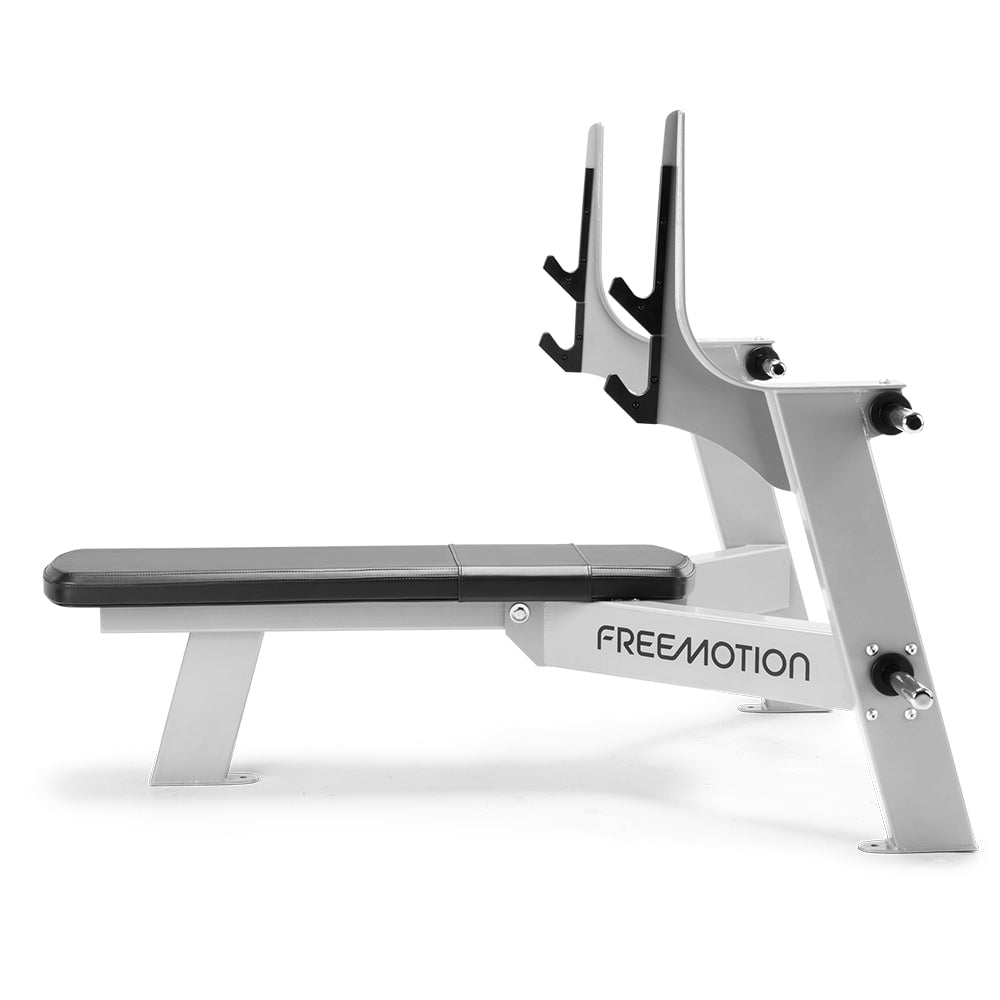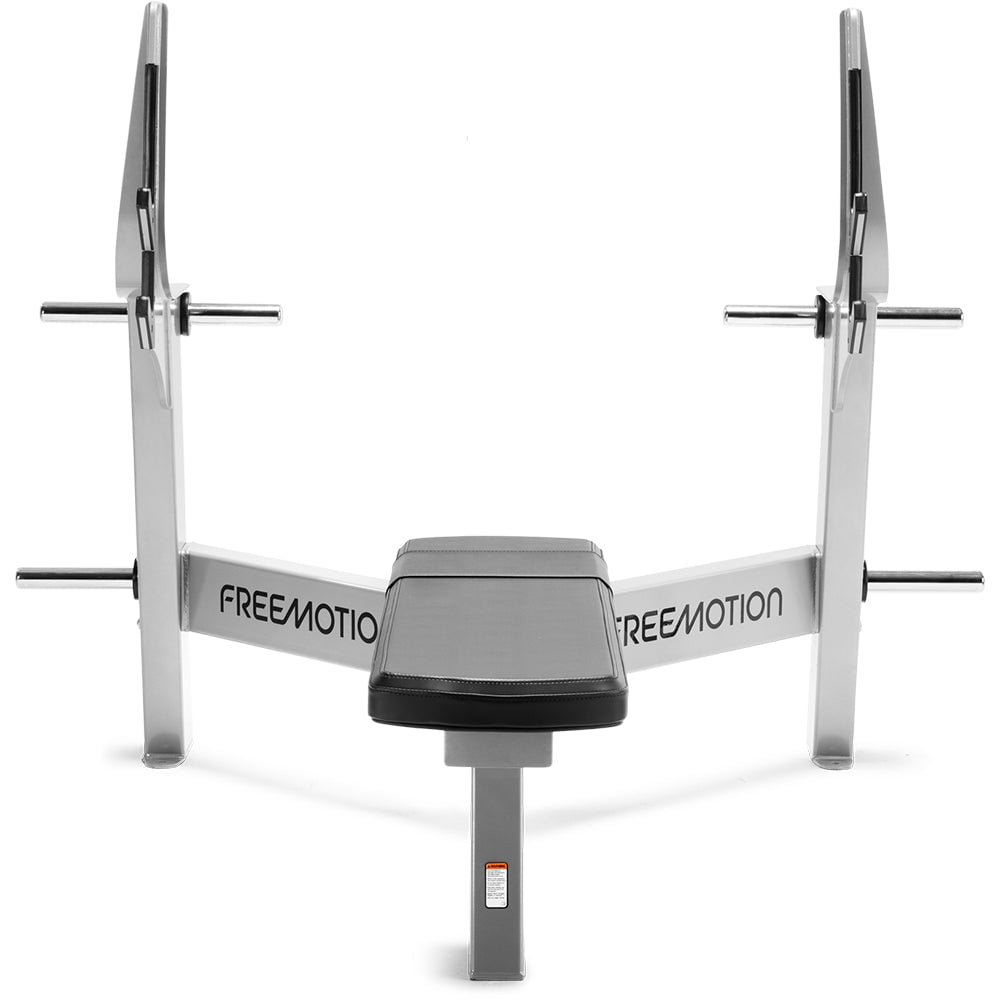 Olympic Flat Bench
The Freemotion Olympic Flat Bench is designed with innovative and practical features to enhance the user's lifting experience. The Y-shaped frame allows the spotter to be closer to the lifter. Weight plate holders built into the frame make it simple to change the weight. The coated bar hooks ensure the unit is protected.
---
Key Features
CONFIDENTLY LIFT HEAVY

The Y-shaped frame allows the spotter to be close to the lifter. Multiple coated bar hooks provide two different bar catch heights.

 

KEEP PLATES CLOSE AT HAND

The integrated weight storage sleeves are ideal for short drop set transitions and help maintain the tidiness of the weight room.

 

STRONG BASE OF SUPPORT

Bolt-down holes and an efficient tripod frame design provide a solid support for up to 950 lb / 430.9 kg.

 

COMFORTABLE BY DESIGN

The Freemotion Olympic Flat Bench provides excellent support with 1.5 in / 3.8 cm deep foam and durable vinyl upholstery.

 

BUILT TO LAST

The Olympic Flat Bench is built to withstand the rigours of the weight room and is made of 7-gauge steel that has been electrostatically powder-coated. For added safety, it can be bolted to the floor through pre-drilled holes.

 
Specifications
Usage: Commercial
Materials:

Heavy duty, 7-gauge steel construction
Vinyl, 3.8 cm thick foam

Important Specs:

6 Weight storage sleeves
2 Bar catch heights
Standard Frame Color: Black River, Platinum Sparkle
Standard Upholstery Color: Black, Graphite, Blue Ridge, Burgundy, American Beauty Red
Optional Upholstery Color: Custom colors available upon request

Product Weight: 103.4 kgs
Max Total Weight: 430.9 kgs
Dimensions: 162.5 x 165.1 x 129.5 cm (L x W x H)
Warranty:

Frame: 10 Years
Parts: 3 Years
Labour: 1 Year
Cosmetic & Wear Items: 6 Months
Upholstery & Padding: 120 Days
SIMILAR AVAILABLE PRODUCTS