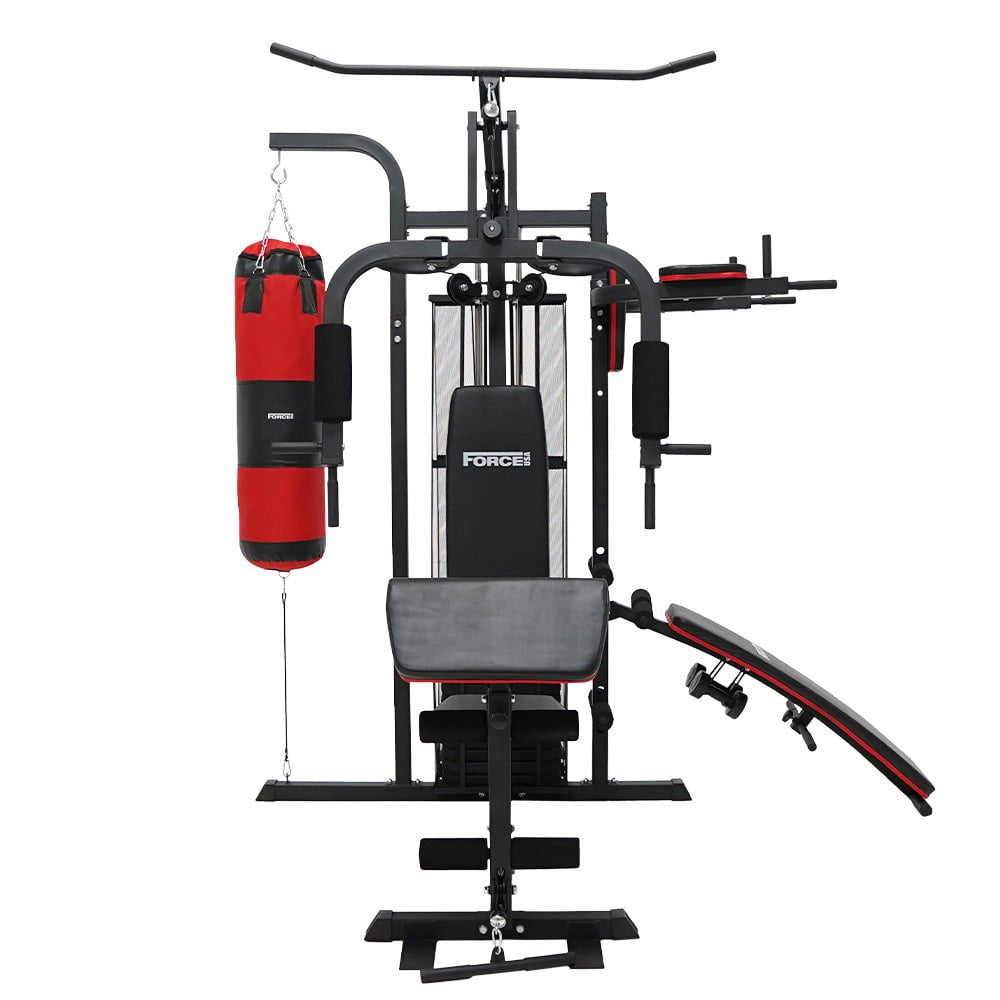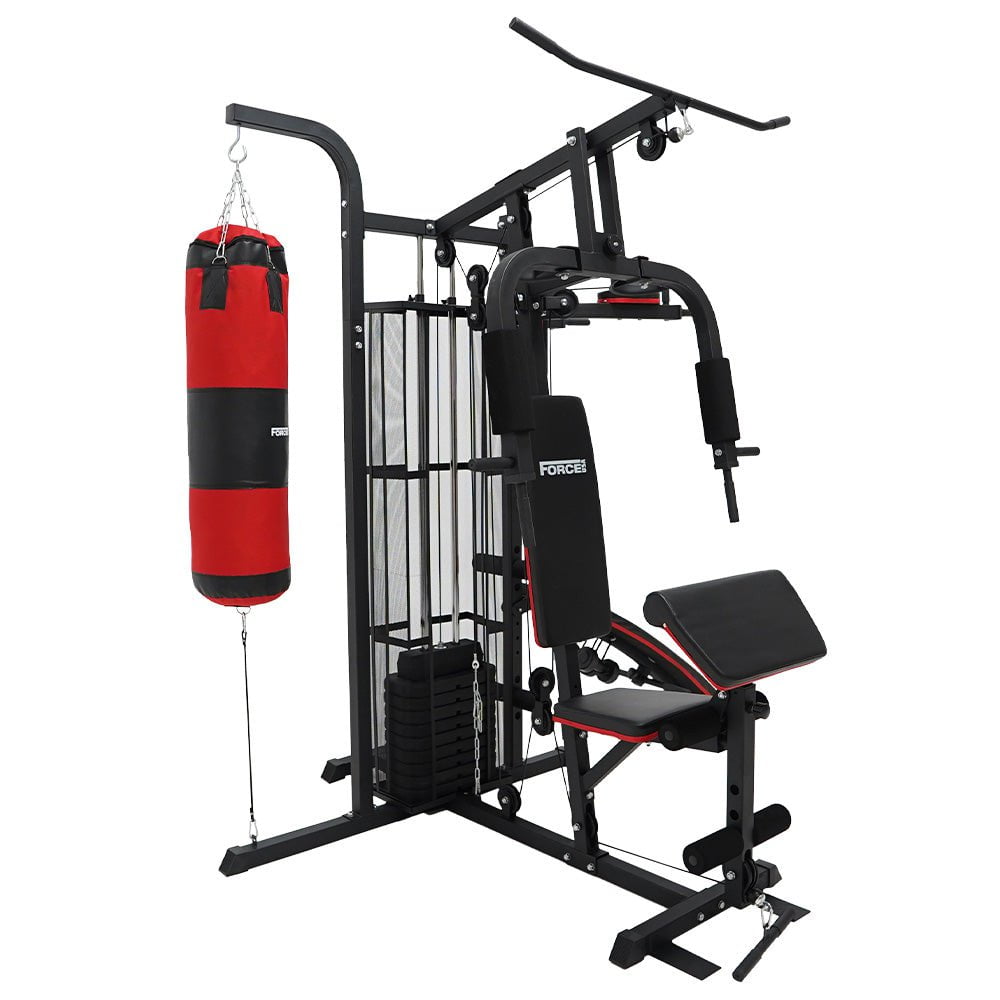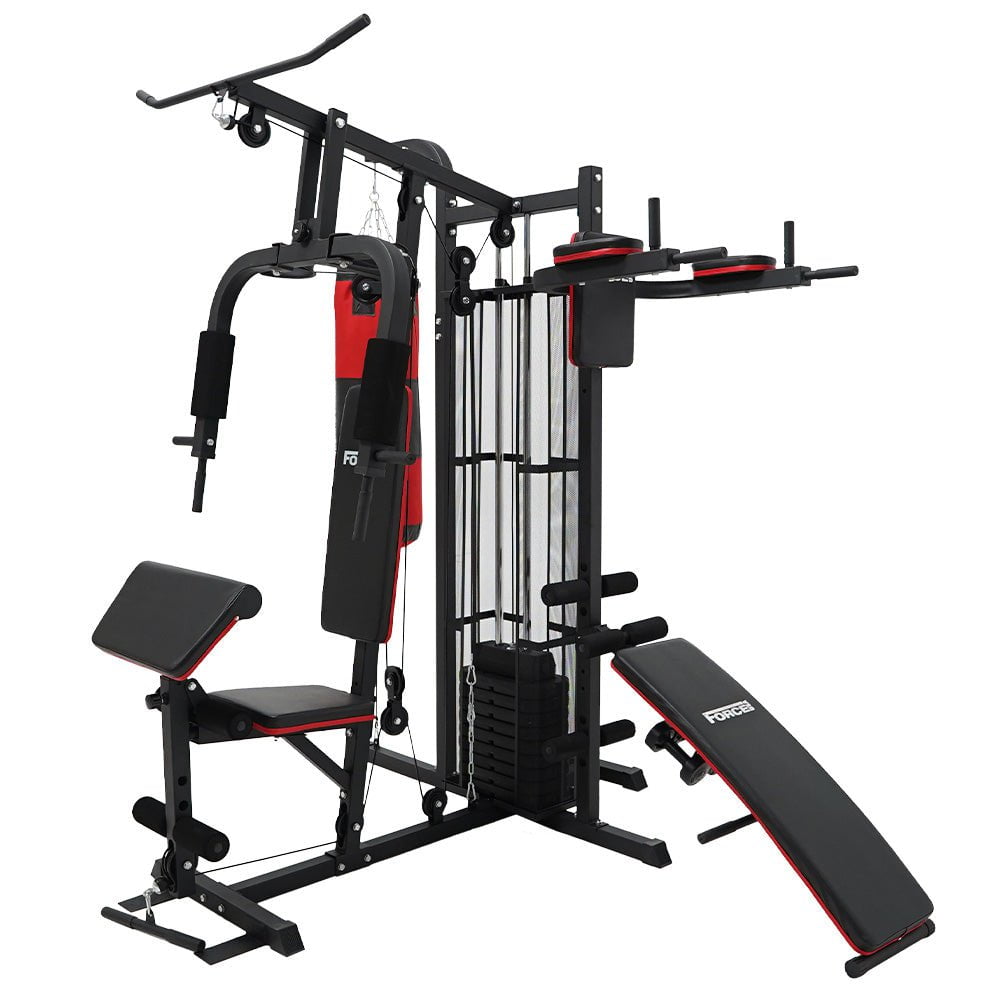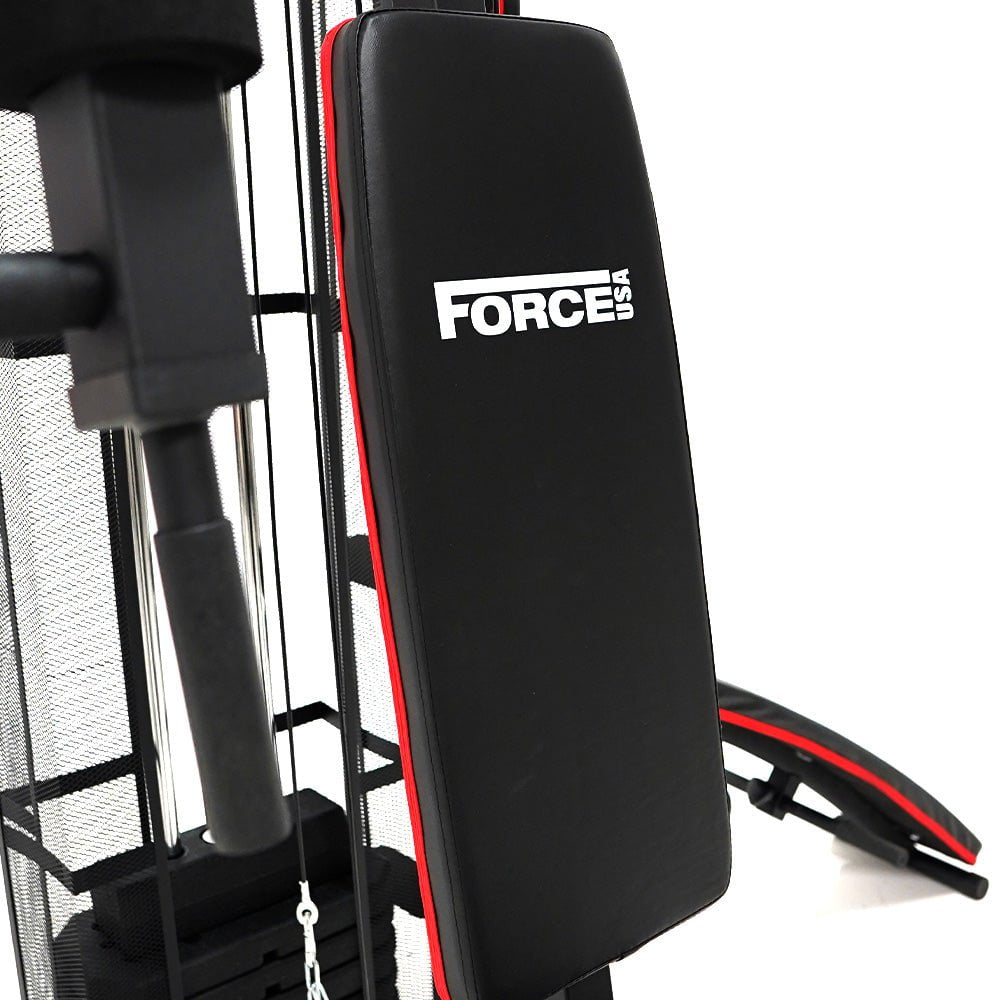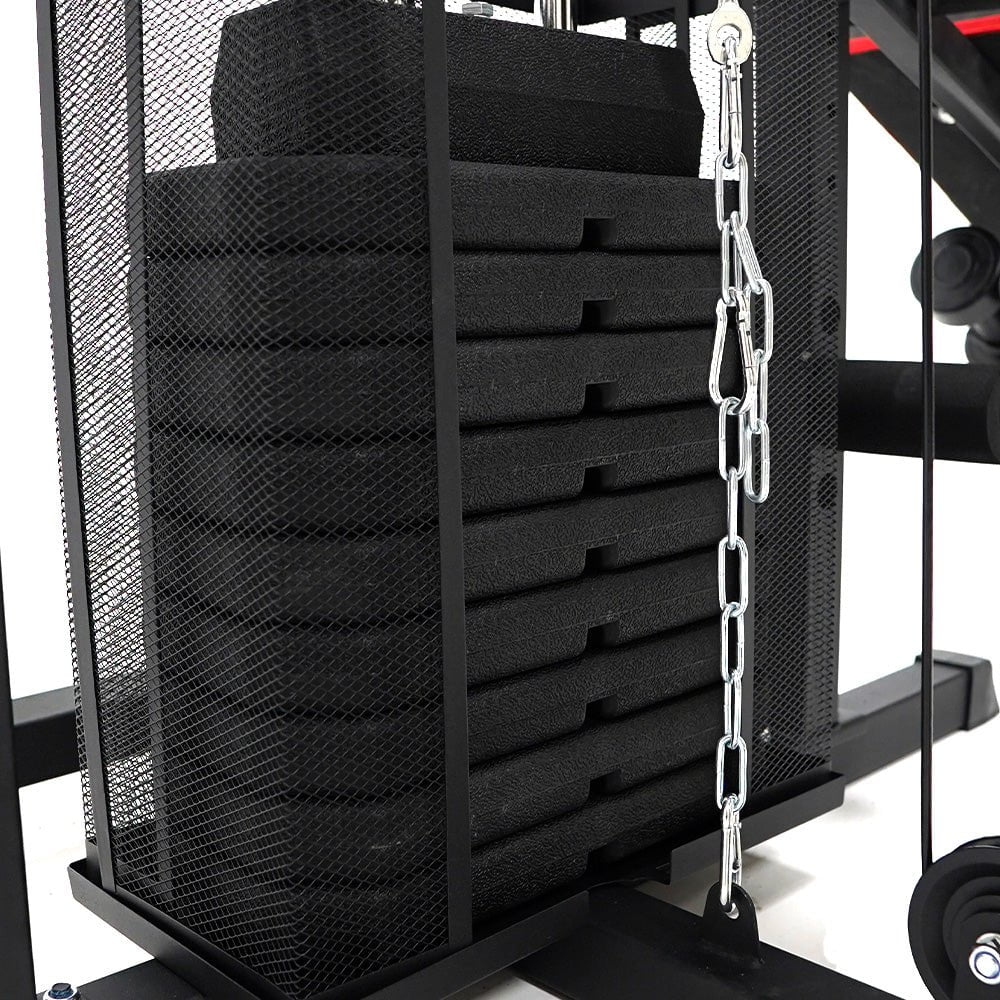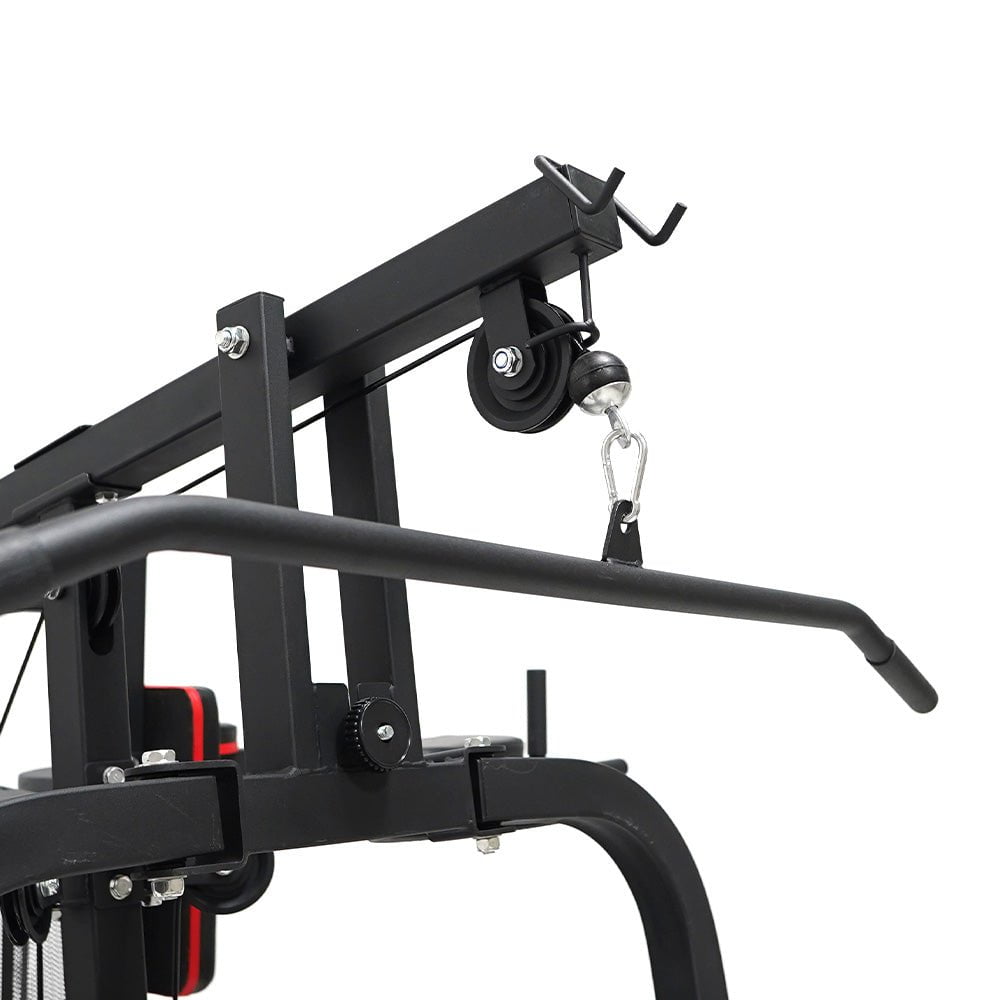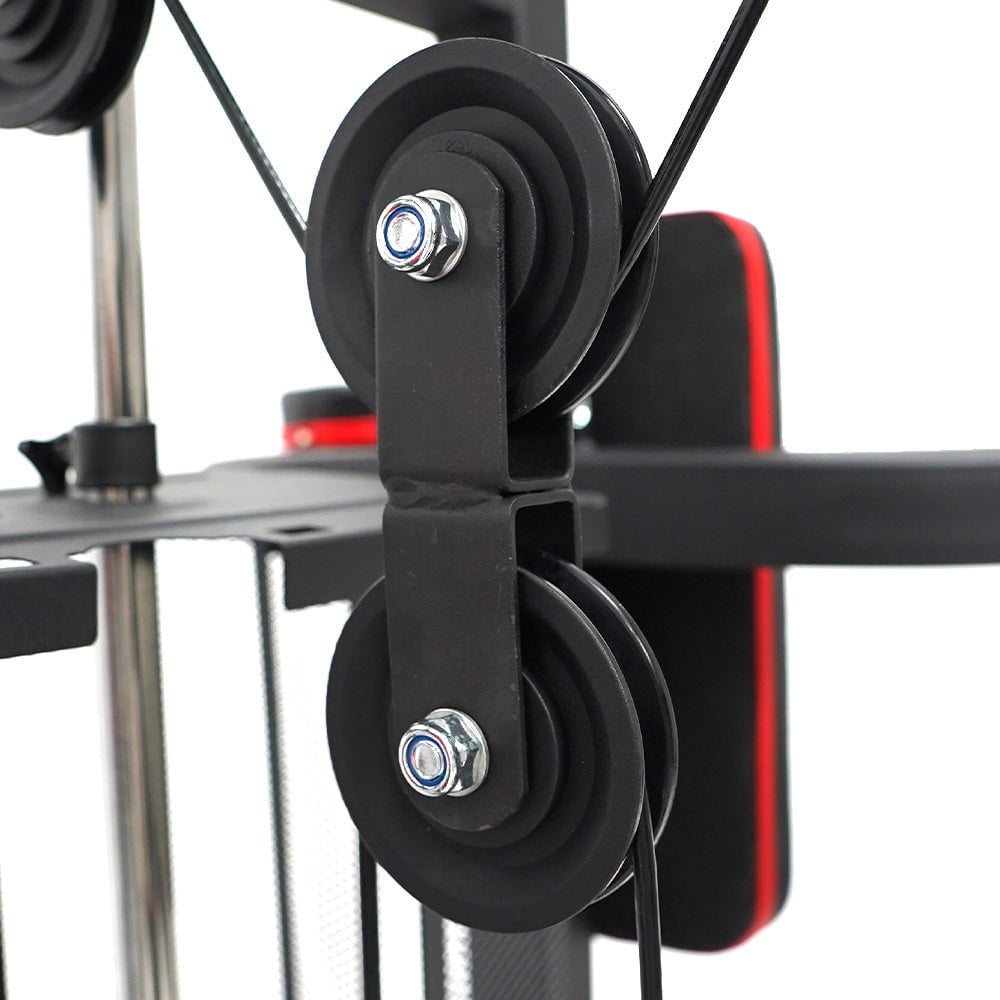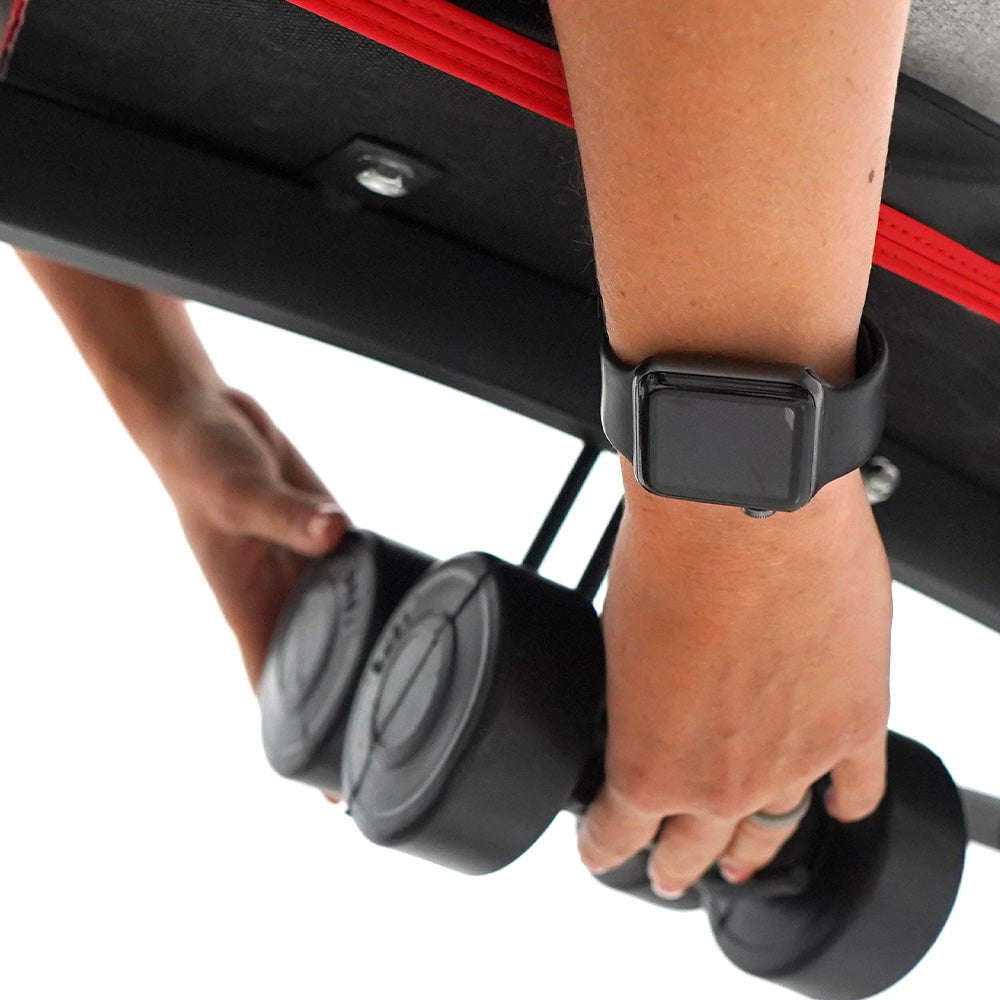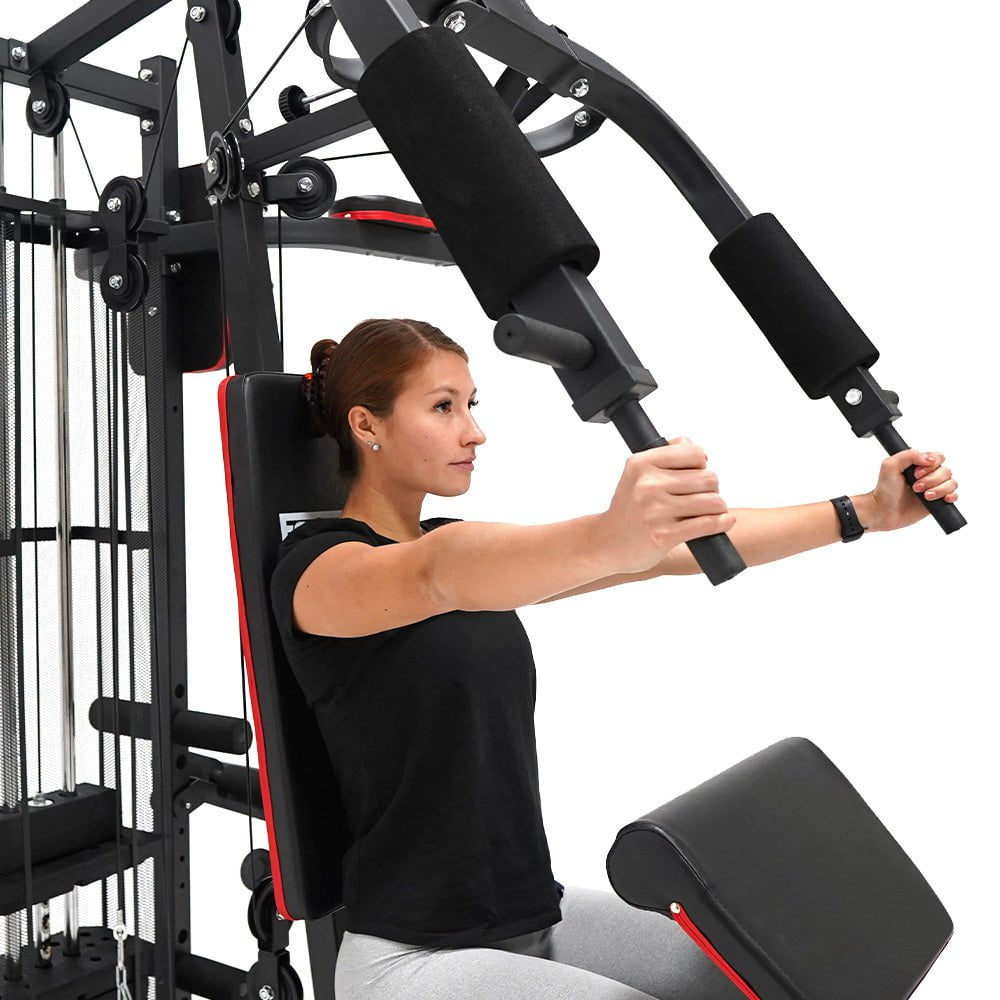 HG350 Home Gym
Upgrade your home or studio gym with this compact and affordable all-in-one trainer by the team from Force USA. Featuring a smooth aircraft-rated cable system and a 67kg/147lbs weight stack, your HG350 Home Gym has a multi-station set-up that allows you to perform a huge range of full-body exercises, including Chest Press, Pec Deck, Lat Pulldown, Ab Crunches, Preacher Pad for bicep curls, Low Row, Leg Extensions, Vertical Leg Raises, Dips, plus a high-performance Punching Bag to add cardio to your workouts.
---
Key Features
YOUR FITNESS REVOLUTION STARTS NOW

With the HG350 Home Gym from Force USA, you can perform over 200 unique exercises to hit your strength and fitness goals. The versatile, multi-function set-up means you can strengthen and tone your entire body, build muscle mass and improve overall fitness.

Say goodbye to your expensive gym membership or having to buy individual pieces of equipment and add this commercial-grade all-in-one machine to your home or studio gym.

 

ADD BOXING TO YOUR WORKOUTS

The HG350 Home Gym comes equipped with an incredibly strong and secure Punching Bag to mix up your training sessions. The perfect way to go from strength to cardio, the bag is secured by a cord and carabiner so you can punch hard and not worry about it swinging into your machine.

 

BUILT TOUGH WITH COMMERCIAL FIXTURES

Like every piece of equipment from Force USA, the HG350 Home Gym is made to last. Equipped with superior commercial-grade fixtures and fittings, you can train hard and have 100% confidence in every single component.

It features a solid steel frame and a tear-resistant seat fixed with deluxe upholstered cushioning so you can experience ultimate comfort and durability during every session.

 

SAVE SPACE AND MONEY

Perfect for anyone who has a garage, apartment or studio gym set up, this Force USA all-in-one-trainer allows you to save space with its compact footprint (168 (L) 150 (W) cm) and not have to invest in single pieces of equipment that do the same job.

 

TESTED BY ELITE ATHLETES AND TRAINERS

The Force USA research and development team consists of athletes, trainers, and serious weightlifters who rigorously test every piece of equipment. Relentless quality testing means Force USA is constantly elevating its products like the HG350 Home Gym so you can reach your strength and fitness goals sooner.

 

CONVENIENT INSTALLATION AND ASSEMBLY

To get you up and training as soon as possible, you can book a personal technician to come to your home or studio and assemble the HG350 Home Gym for you.

Force USA also provides detailed and easy-to-follow instructions to help you assemble your new trainer. Most customers are able to assemble the full machine over the course of two days with the help of another person.

 

READY TO START YOUR FITNESS JOURNEY?

Force USA has designed the ideal all-in-one trainer for anyone looking to take the next step in their strength and conditioning training. If you're not getting what you need from your current set-up, then the HG350 Home Gym is the answer!

 
Specifications
Usage: Domestic
Dimensions: 168cm (L) x 150cm (W) x 216cm (H)
Product Weight: 175kg
Boxing Bag: 4 foot + 25kgs
Weight Stack: 67kg/147lbs
Max User Weight: 120kg
Warranty:

Frame (Structural): Lifetime
Parts: 2 Years
Upholstery: 90 Days
SIMILAR AVAILABLE PRODUCTS
Good quality gear
Great setup, we'll build and fast delivery. Is suitable for a shorter person. I'm 1.8m tall and struggle to fit in the leg risers and situp bench. Service was good and although I had a small issue it was fixed quickly.
A little frustrating that in correspondence with me, they get my name correct, as per my order, but in all subsequent requests for review, they somehow have picked up my wife's name and put the review based on that. Maybe this is a multi gym designed for women????
Hi Donna,
Thank you for your feedback here! We're sorry to hear about the error in picking up your name. It could be, your wife's email was used for the review? If you have any further concerns, please don't hesitate to reach out to us at info@gymandfitness.com.au we'll be happy to assist.
Happy training!
GAF Team
Good product. Difficult to assemble.
I love the product. My wife and I did have some trouble assembling it. The instructions need a few more steps with closeups. Also there were some smaller parts mislabelled and a few not found on the plan at all. Worth it now it's all together though.
Hi Ian,
Thank you for your review of the HG350 Home Gym. We're thrilled to hear that you love your new gym! We're sorry to hear that you encountered some trouble with the assembly process. We appreciate your feedback and will take it into account when revising the instructions. We're glad to hear that you found the effort worth it now that it's all together. We hope you and your wife have a great time working out together!
Happy training!
GAF Team
Hi Con,
Thanks for your awesome review! We are happy you are loving our HG-350 home gym that can defnitely offer you a variety of productive exercises.
Happy training!
GAF Team
Not good after service
They kept emailing repeatedly before we purchased The item but once we purchased the item they stop responding to the emails and the queries we had
I feel it's poor customer service
Hi SD,
I'm sorry to hear you had a negative after sales experience, we would love to resolve any issues you are having, a member of our team will reach out to you to help you with your concerns.
Kind regards,
GAF Team
Bruce
Arrived yesterday thanks folks
Hi Bruce,
Thank you for your rating! We really appreciate it! We're glad you had a positive experience with GAF and our products :)
We hope to see you again soon.
GAF Team