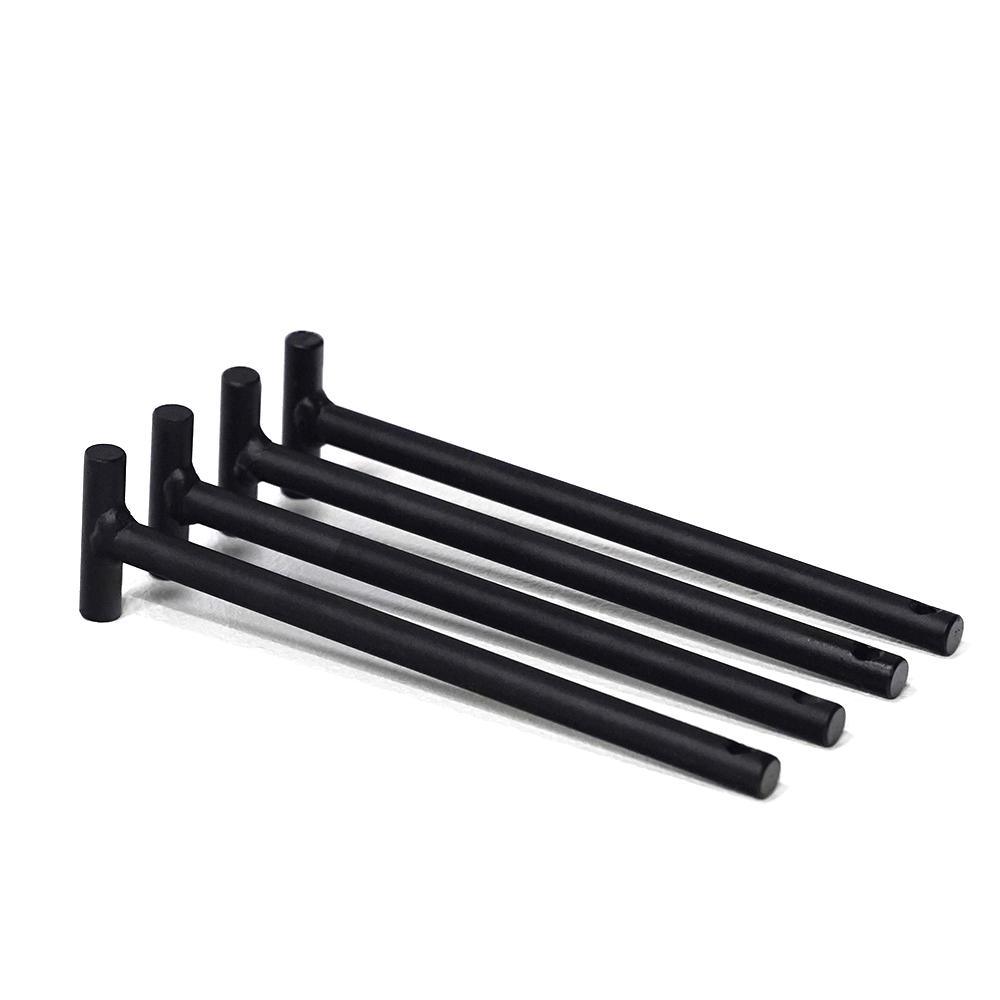 MyRack Band Pegs
The Force USA® MyRack Band Pegs attach to the bottom of your MyRack or into the MyRack Safety Option 2 to help you transition between plateaus. These 26cm versatile peg attachments can add a wide range of resistance band training options to your MyRack power rack. Available in a set of four.
---
Key Features
AN ATTACHMENT YOU CAN'T RESIST

Add to the bottom of your Force USA® MyRack and combine with a set of bands to introduce a more explosive resistance to different lifts. The sturdy construction and powder coating ensure the pegs won't bend or slide-out during those serious workouts.

Please note: MyRack Band Pegs are only for use on the feet of the rack.
Attachment is compatible with the Force USA® MyRack and MyRack SpaceSaver ONLY

Specifications
Usage: Light Commercial
Length: 264mm
Hole Diameter: 15mm
Upright Size: 60mm
SIMILAR AVAILABLE PRODUCTS
Well built
Solidly built and work well with the MyRack base unit
Force USA Band Pegs
These are pretty good. Happy with them, works in the spotter arms, bottom and top rails, and also in the verticals uprights. Very versatile. Good addition.
Hi Ants,
Thank you for the feedback. We are glad to hear that you are enjoying the band pegs, a great attachment for any rack!
Kind regards,
GAF Team
Solid
Great for band resistance,
Hi Leo,
We appreciate you taking the time to share your rating with us.
We look forward to seeing you again soon.
GAF TEAM
Over priced
Good product, should last a life time.
Over priced for no good reason
They do the job, but theyre $59 when the other Force USA ones are $16 - 10mm difference, so you're forced to buy the MyRack ones as the other ones don't fit the Myrack holes. Not Really G&F's Fault though. Good Shipping time though.