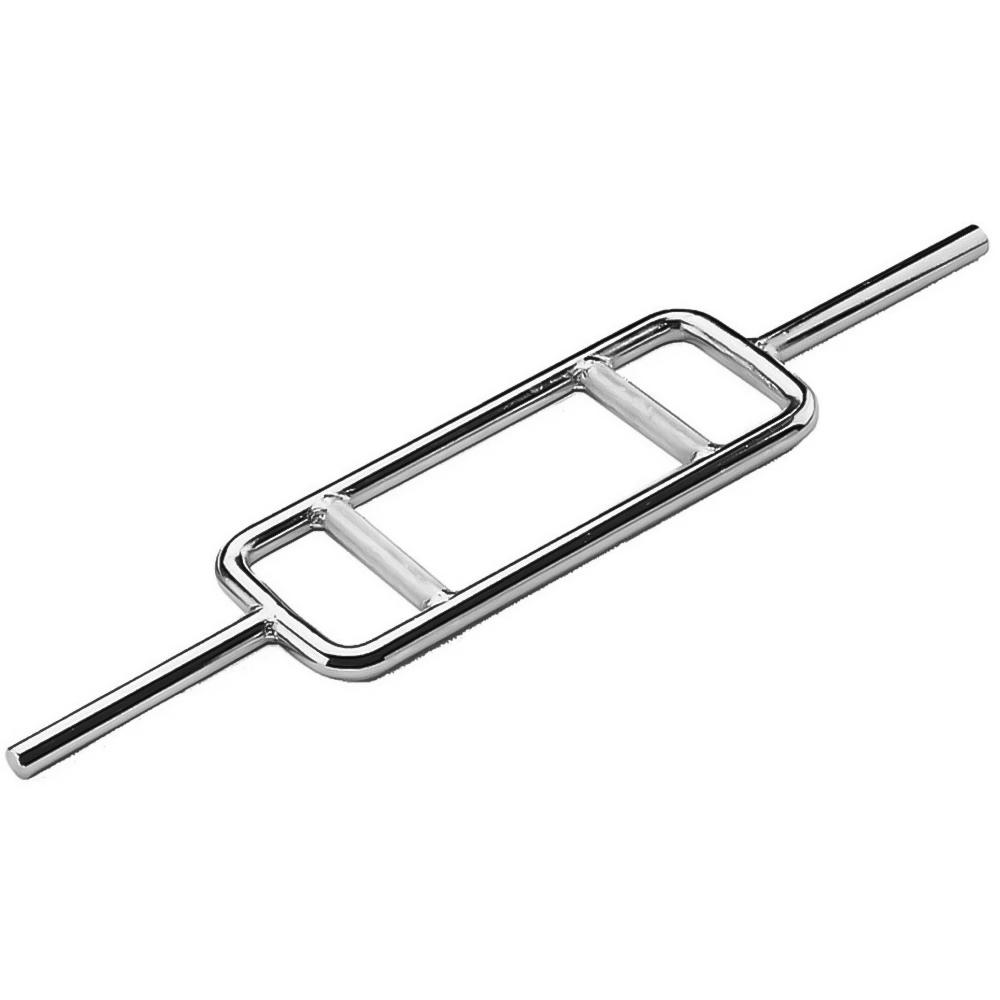 Standard Tricep Barbell
Every home or studio set-up needs Force USA®'s Standard Tricep Barbell to complete their upper body weightlifting and strength training. Made with one-piece forged steel construction and delivering a super snug fit in the hand, you can perform your favourite hammer curls, tricep extensions and many other shoulder and back exercises. Like all Force USA gym equipment, your Standard Tricep Barbell is engineered to perfection and made to last. Includes a bonus pair of screw collars.
CUSTOMERS ALSO BOUGHT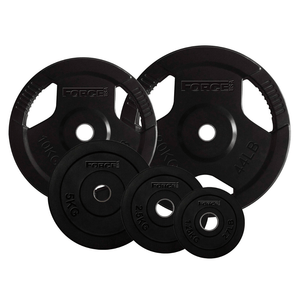 Created for everyday gym use the Force USA® Rubber Coated Standard Weight Plates are built to stand the test of time. The heavy-duty specially moulded rubber casing covers the weight plate eliminating the risk of flaking, chipping and rusting. While the ergonomic, tri-grip handles make changing your weight plates effortless, safer and more efficient.

---
Key Features
SUPERIOR ENGINEERING AND PERFORMANCE

Build the perfect physique and reach your strength goals with Force USA's Standard Tricep Barbell.

Massive 225kg/496lbs weight rating for the heaviest arm day
Commercial grade knurling increases grip while reducing hand burn
Heavy-duty steel and chrome coating will last for years to come
Versatile barbell to effectively target arms, shoulders, back and core
Comes with a bonus pair of Screw Collars (Spring collars available separately)
Rigorously tested by athletes and weightlifters to guarantee performance
Specifications
Usage: Domestic
Bar Weight: 8.5kg
Includes Collars: Yes
Length: 86cm
Main Usage: Olympic
Shaft Coating: Chrome
Shaft Length: 48cm
Sleeve Diameter: 28mm
Loadable Sleeve Length: 20cm
Max Weight: 225kg
Shaft Diameter: 27.7mm
Shaft Material: Q235 Steel
Sleeve Material: Q235 Steel
Warranty: Lifetime Structural Warranty
SIMILAR AVAILABLE PRODUCTS
Tricep bar
"Specifications" should mean something. - Why aren't its various dimensions labelled on its picture ? - Useless.
great item
item came on the time your business advised. great communication and easy purchase. great quality
Force USA Standard Tricep Barbell
28mm sleeves 😬
Make sure your plates have 28mm holes ,
handles should be wider
the grip is a bit too inward for me feels uncomfortable holding it that inward, anyway still can manage too use it, besides that its a solid bar