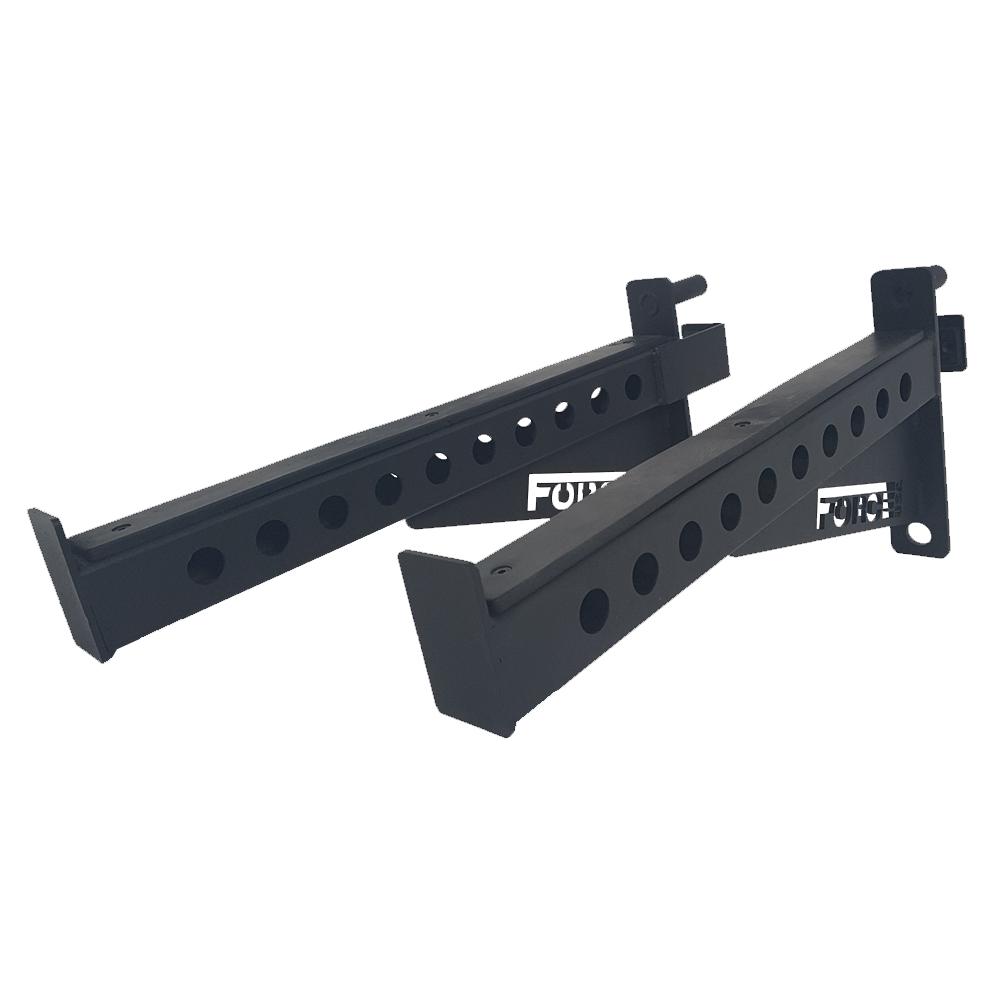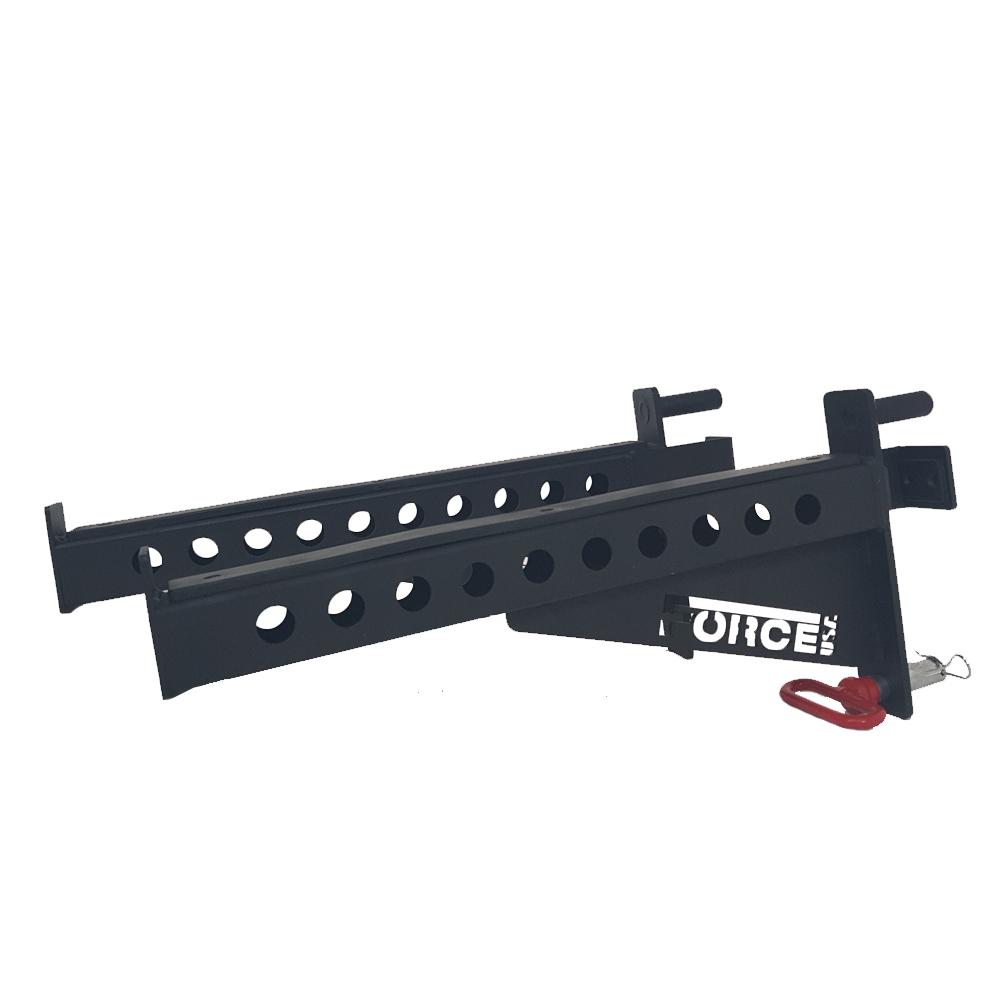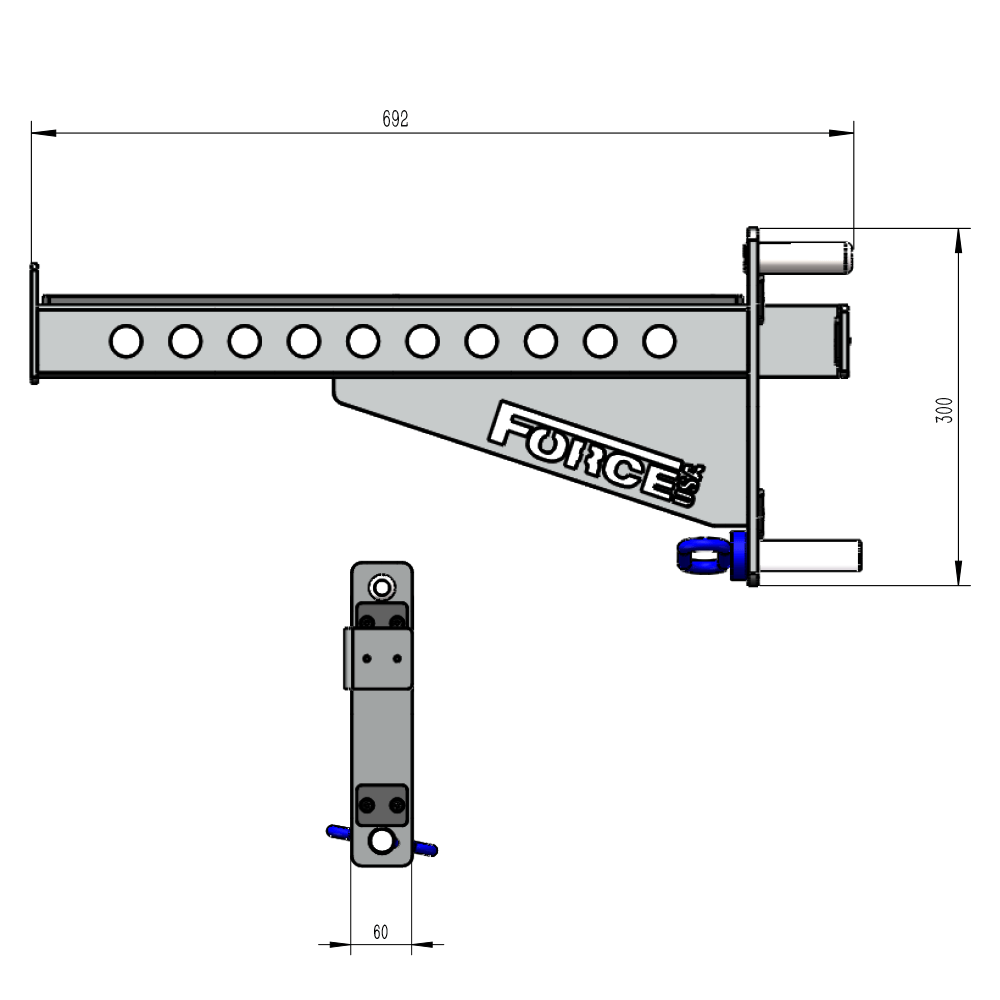 Front Safeties / Spotting Arms (PAIR)
The Force USA Spotting / Safety Arms are an easy to adjust spotting arm adding instant peace of mind to your training space. The spotter arms also offer nylon covers to protect your barbell and the knurling.
---
FEATURES
The Force USA Functional Rig range is manufactured using state of the art fully automated laser cutting and robotic welding technology. Each production run is tested to meet our rigorous safety standards and weight ratings to deliver the safest and highest quality power rack to your training facility. 
SPECIFICATIONS
Compatible with the Force USA, 2FT, 3FT & 4FT Power Racks
Weight Rating: 450kg/1000lbs
Length: 60cm's
If you are using these on the front of the rack we suggest bolting the rack down to the ground to avoid any movement during a failed lift.
Designed for 60 * 60mm uprights with 25mm hole diameter
SIMILAR AVAILABLE PRODUCTS
Front safeties review
I am happy with the front safeties I got from GAF. The 25mm holes align with my rack perfectly, and the size allows more than enough room. It's heavy duty and seems very sturdy. A few things however, one of my arms is slightly loose (e.g it's design is just a bit wider around my 60mm rack) so it angle a bit downwards and this is a bit annoying. It still works, but I'm using some rubber to fill the small gap and make it more horizontal. The other cosmetic issue is one the UHMC plastic covers is raised up, like it's been bent during shipping. It is still working just fine, but creates a small bump that can be pushed down. Overall I am very happy, I got these on sale and for the price that are very good, but if you wanted to use them for pin squats or something else the variation between the two arms would make it hard to get a nice horizontal starting position. 4/5 from me
Hi Anthony,
Thank you for your review! We appreciate your honest opinion and feedback. We strive to make sure that all of our products meet the highest standards, and are sorry to hear that you experienced some issues with the alignment of your front safeties. We will make sure to look into any possible improvements for our front safeties. We are glad to hear that you are overall happy with your purchase, and thank you for your rating.
Kind regards,
GAF Team
Force USA Front Safeties / Spotting Arms (PAIR)
Great product! cheap and affordable but very practical. To be honest if you have a power rack and no spotter arms, you need to get some spotter arms! and theses are incredible value