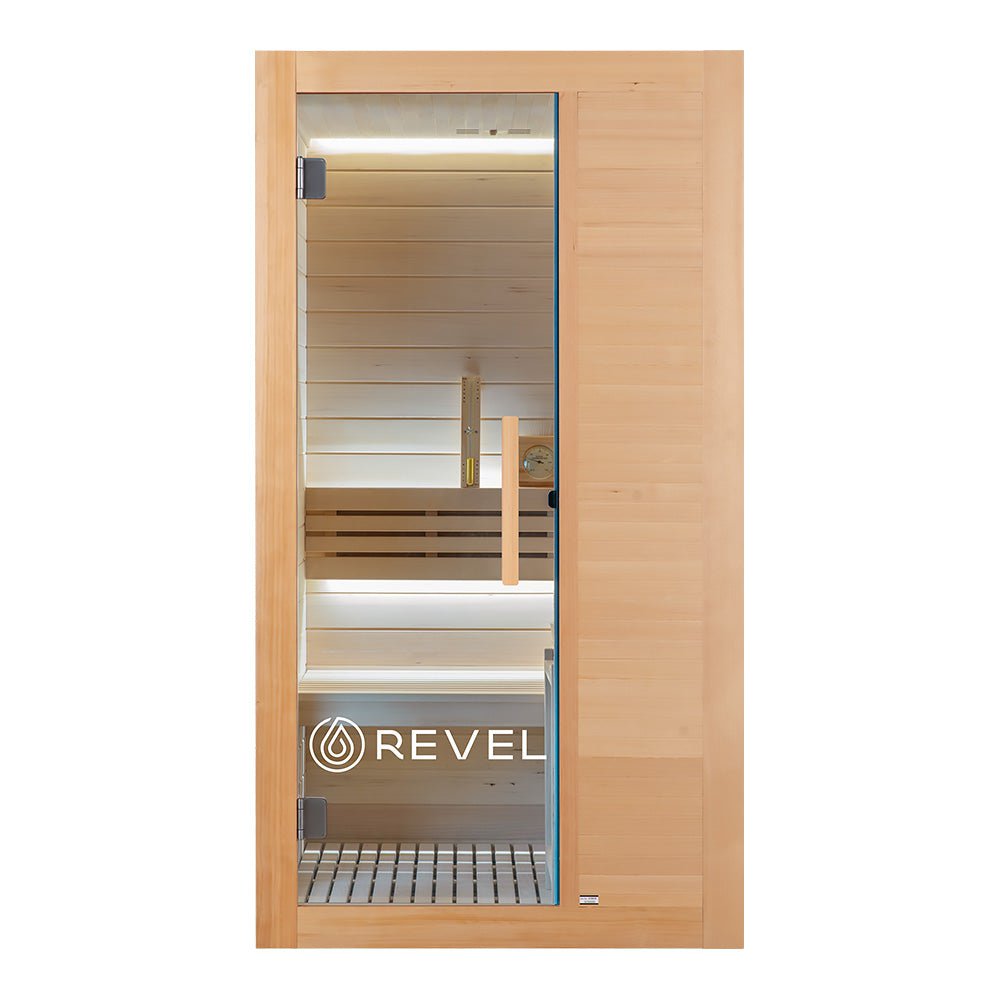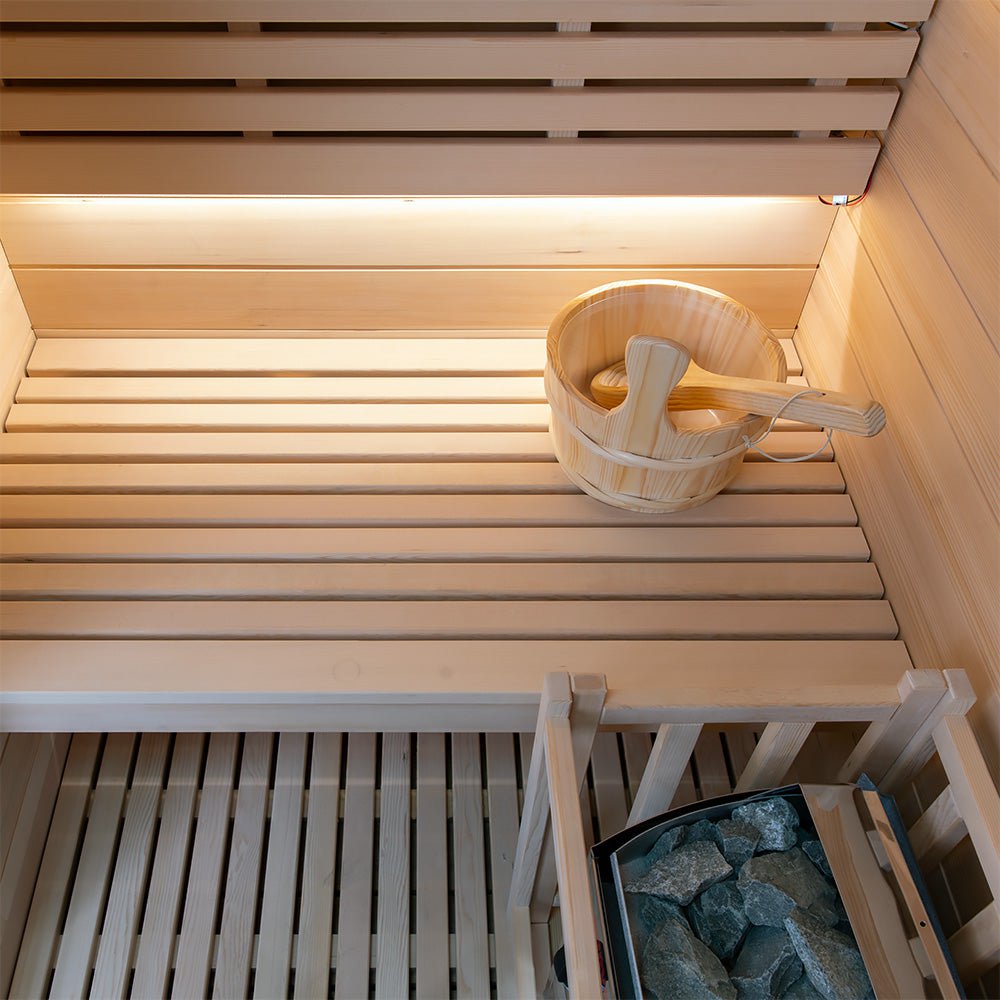 Tampere 1 Person Traditional Sauna
Enter into the Revel Recovery Tampere 1 Person Traditional Finnish Sauna, your personal retreat that promises a rejuvenating sauna experience right in your home. Pronounced 'tam-puh-ray', this sauna is a haven of relaxation, offering a traditional Finnish sauna experience that promotes heart health, better sleep, and boosted immunity. Crafted with premium Canadian Hemlock Wood and equipped with a powerful Harvia Stone heater, the Tampere sauna is a space where every detail is designed for your ultimate comfort and relaxation. It's not just a sauna; it's a commitment to a healthier, revitalised self, encouraging you to take a moment for yourself, to recharge and emerge rejuvenated, ready to face the challenges of a new day.
---
KEY FEATURES
POWERFUL HARVIA STONE HEATER

Experience the potent heat generated by the Harvia Stone 3.5KW heater, a feature that sets this sauna apart. This heater ensures a steady and robust heat, allowing for a deep and enriching sauna experience that aids in relaxation and recovery.


ESSENTIAL ACCESSORIES INCLUDED

Enhance your sauna sessions with the included accessories: a hygro-thermometer to monitor the environment, a bucket and ladle for a traditional sauna experience, and a backrest with a logo for added comfort, ensuring you have everything you need for a fulfilling sauna session.


SIMPLE AND ELEGANT DESIGN

The Tampere showcases a straightforward yet elegant design, featuring 8mm fully tempered clear glass and a metal handle, offering a modern and bright atmosphere. The LED strip light adds to the ambience, creating a serene space to unwind and recharge.


COMPREHENSIVE WARRANTY

Invest in the Tampere with peace of mind, thanks to a comprehensive warranty package that includes a lifetime warranty on the heater and a 6-year warranty on the cabin and electrical components, securing a long-lasting sauna experience.

SPECIFICATIONS
Material: Canadian Hemlock Wood
Glass: 8mm Fully Tempered Clear Glass
Heaters: Harvia Stone 3.5KW
Handle: Metal
Accessories: Hygro-Thermometer, Bucket, Ladle and Backrest with Logo
Panel: None
Connectivity: None
Speakers: None
Product Weight: 177 kgs / 390.22 lbs
Assembled Dimension: 105(W) x 110(L) x 195(H) cm
Temp Range: 70°C - 90°C
Voltage: 220 - 240 Volts
Power: 3000 Watts
Socket: 1
Lighting: LED Strip Light
Warranty

Heater: Lifetime*
Cabin: 6 years
Electrical: 6 years
SIMILAR AVAILABLE PRODUCTS