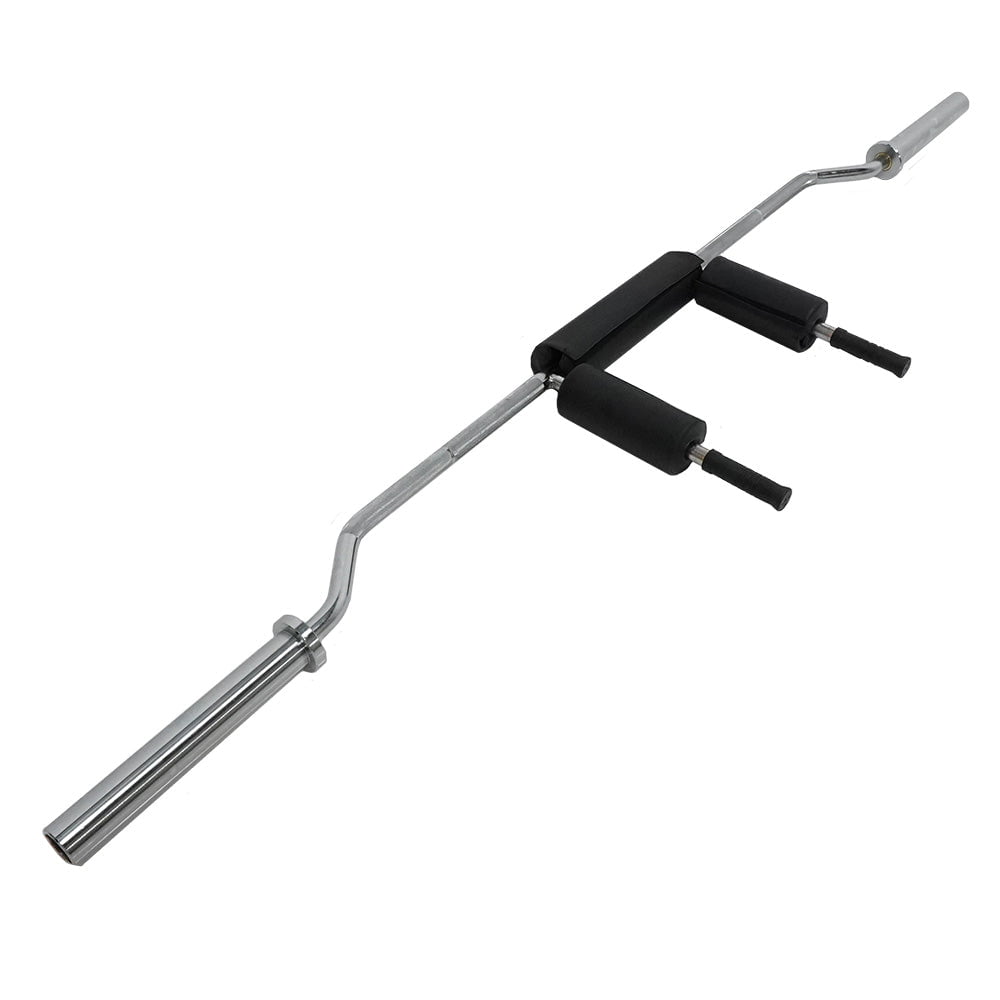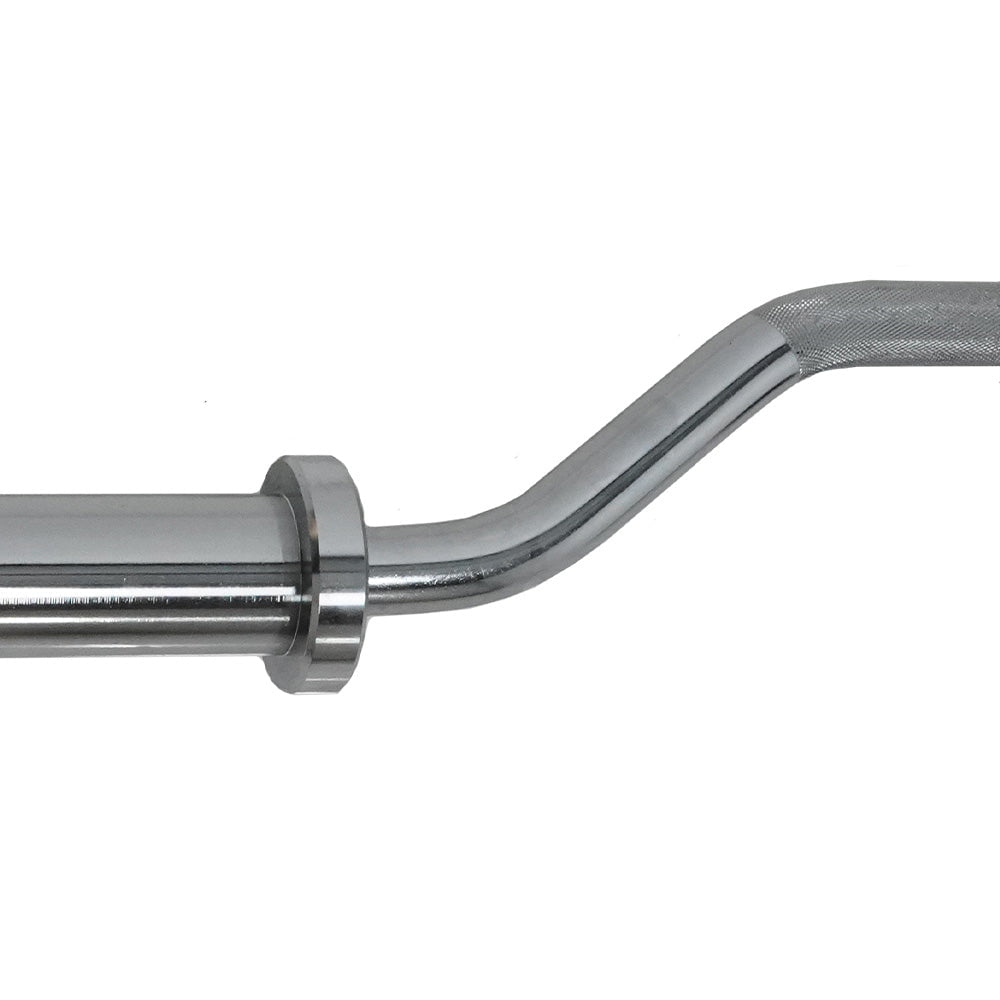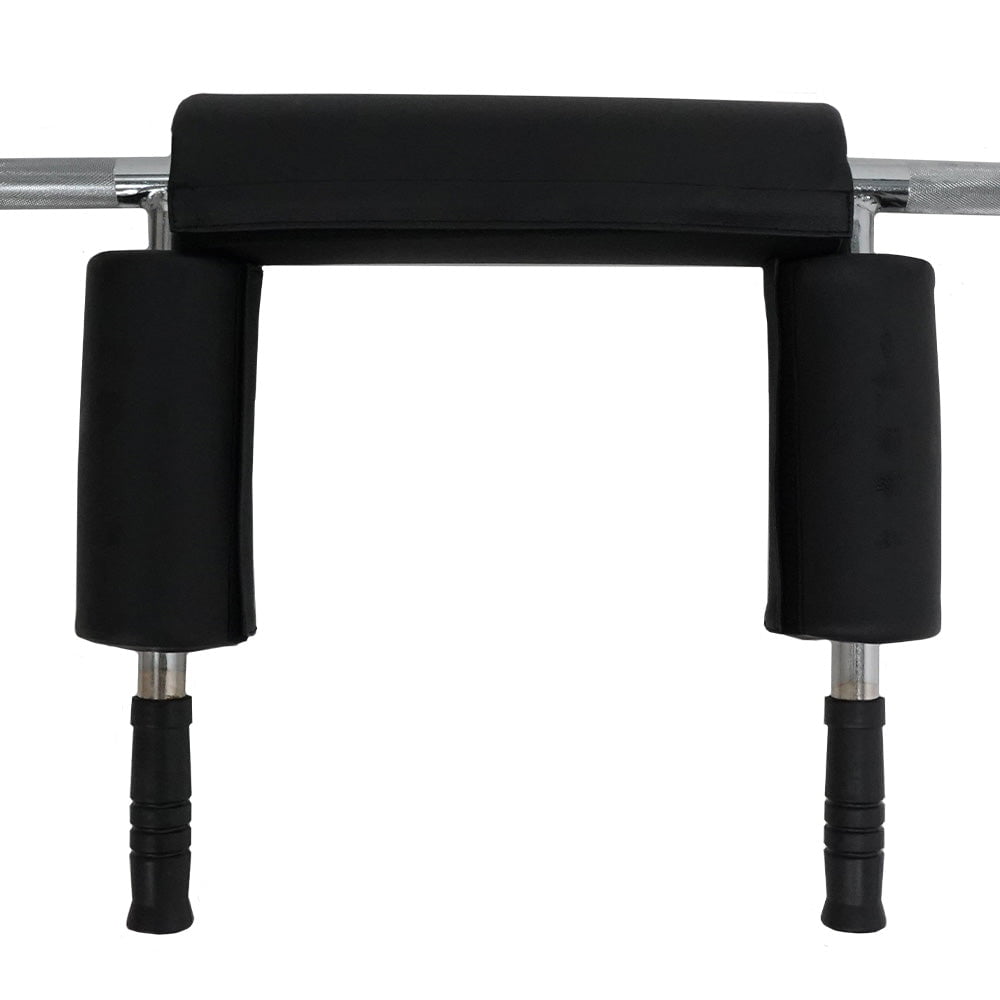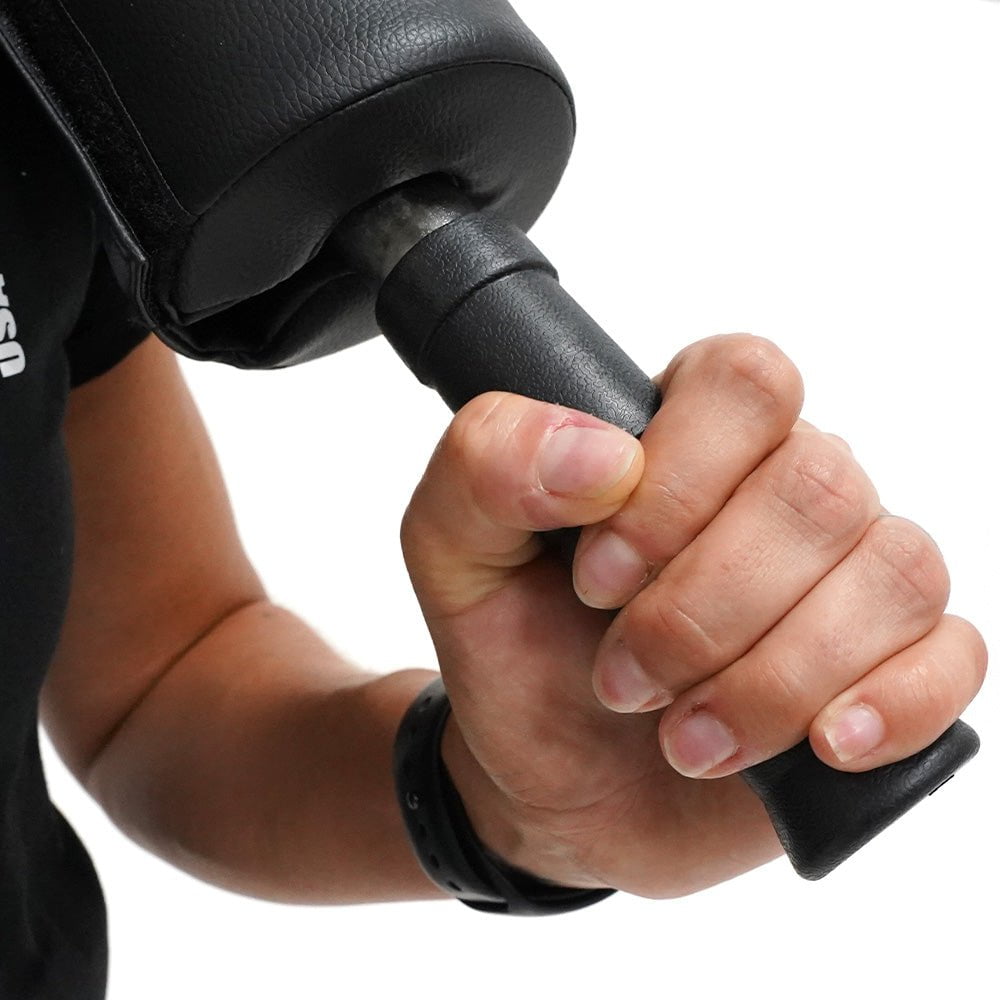 Olympic Safety Squat Barbell
Delivering perfect weight distribution and commercial-grade toughness, this Olympic Safety Squat Barbell from Force USA is an essential training tool for serious powerlifters. With solid one-piece construction, 225kg (500lbs) weight rating and highly-supportive neck and trap pads, you can safely perform intense squat progressions, walking lunges and a variety of other exercises. Backed by Force USA's Lifetime Structural Warranty, you can push yourself to the limit knowing you're in safe hands.
---
Key Features
MAINTAIN PERFECT TECHNIQUE

By reducing the unnecessary load on your upper back and shoulders, the Force USA® Olympic Safety Squat Barbell will effectively target and isolate your quads, helping to maintain better technique and balance.

Compared to traditional barbells, a Safety Squat Barbell can not only increase your strength gains but help you stay injury-free.

 

COMFORTABLE, SUPPORTIVE NECK AND TRAP PADS

Lift with complete confidence knowing that Force USA has you locked in place with its comfortable, high-density foam neck and trap pads.

 

LOAD UP YOUR OLYMPIC PLATES

Your Force USA® Olympic Safety Squat Barbell is designed for Olympic Weight Plates, with a 50mm sleeve and a huge 225kg (500lbs) weight rating.

 

TESTED BY ELITE ATHLETES AND TRAINERS

The Force USA research and development team consists of athletes, trainers, and serious weightlifters who rigorously test every piece of equipment - guaranteeing the highest levels of comfort, durability and performance.

 
Specifications
Usage: Domestic
Bar Weight: 20kg
Length: 218cm
Shaft Length: 162cm
Distance between the angled bend on the shaft: 117cm
Loadable Sleeve Length: 39cm
Sleeve Diameter: 50mm
Max Weight: 225kg
Shaft Diameter: 30mm
Shaft Material: Q235 Steel
Sleeve Material: Cast Iron
Main Usage: Olympic
Sleeve Diameter: 50mm
SIMILAR AVAILABLE PRODUCTS
Great bar in general
Great piece of kit. The padding isn't the highest quality with the Velcro and stitching already frayed on arrival. Another issue is the kinks aren't wide enough and therefore the bar doesn't sit evenly on the holders of my squat rack. Only out by a couple of cm's but my own fault for not measuring correctly.
The bar itself is superb!
Hi Adith,
Thank you for your feedback! We're sorry for the issues you're having with your safety squat barbell, we encourage you to reach out to our customer service if you ever need assistance, our team is happy to help.
Kind regards,
GAF Team
Great value squat bar
Really good value squat bar compared to some more expensive options on the market. Works perfectly with comfortable pads that don't move the bar too far from your body
Hi Anthony,
Thank you for your feedback here. We appreciate your support and are glad that you are satisfied with your purchase. If you have any further questions or need assistance with anything else, feel free to let us know.
Happy training!
GAF Team
Fair Product
Chosen for use in our gym by members
Hi Raymond,
Thank you for sharing your thoughts on our safety squat barbell. We appreciate your feedback and look forward to continuing to serve you in the future.
Happy training!
GAF Team
Good for the price with some compromise
Bar handles too wide for narrow shoulders/smaller stature, you'd have to chicken wing your arms, otherwise bar pads rest on shoulder bone (my shoulder with is ~45cm) and gets uncomfortable. Maybe thicken pads with some fabric.
Bar quality is ok, could be better. Bearings in mine have bigger gaps when compared to my IronEdge barbell, welding is ok, some weld stains leftover I assume. Pads are good quality, firm and supportive, just that the handles are too wide.
Bar handles have no angle in relation to the camber, so the weight may be pressing down on your neck. You'd have to find a good position so the bar doesn't pressure your neck, which is not a good thing to have.
For the price this ForceUSA SSB is great, but you would compromise a bit of quality and safety (in my opinion).
The best would be from IronEdge with a deeper camber and angled handles but costs over 100 more, and handles look just as wide.
Force USA Olympic Safety Squat Barbell
Hi Richard,
We appreciate you taking the time to share your rating with us.
We look forward to seeing you again soon.
GAF TEAM