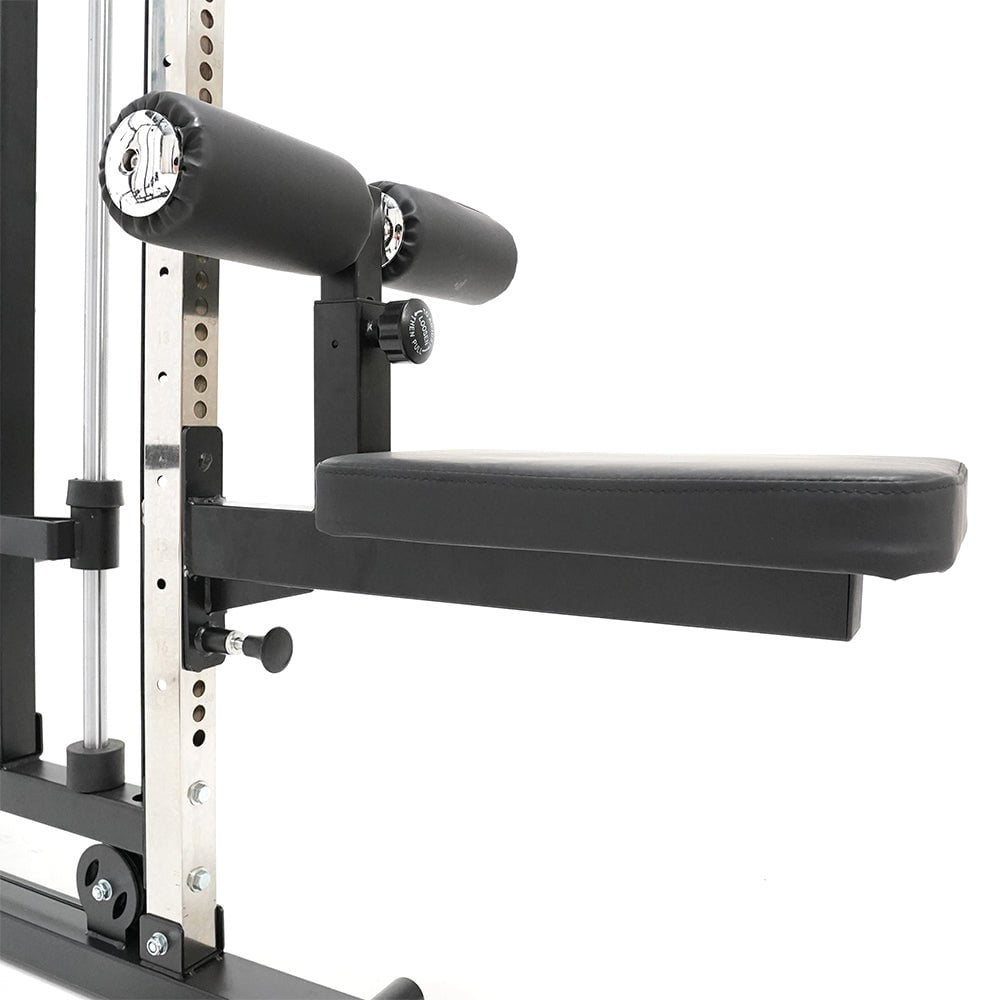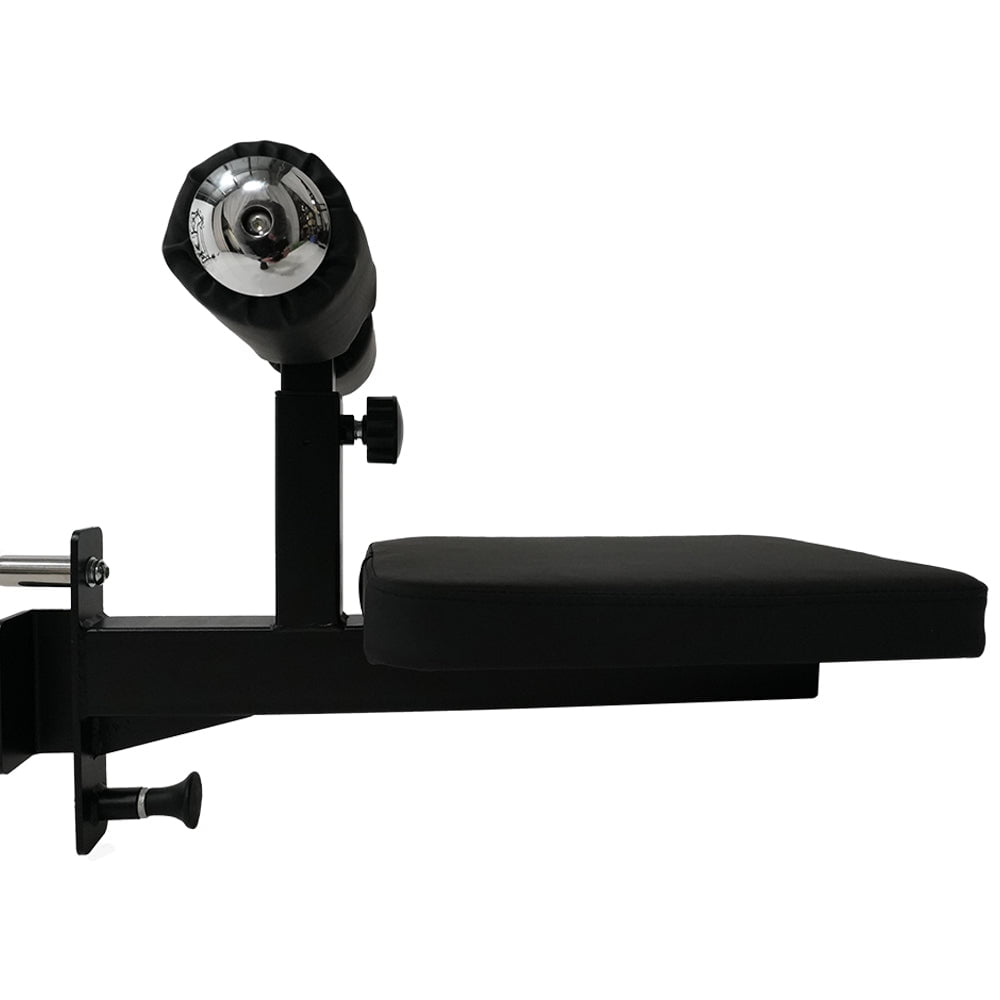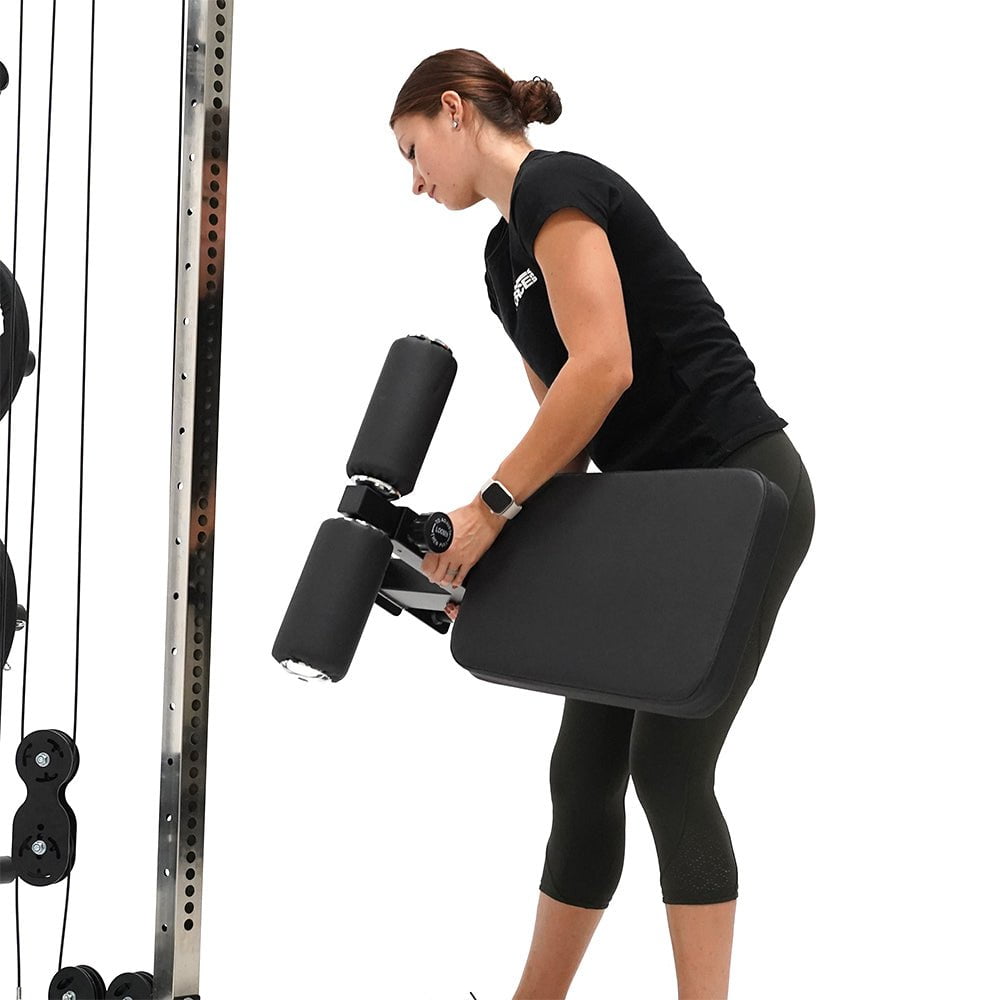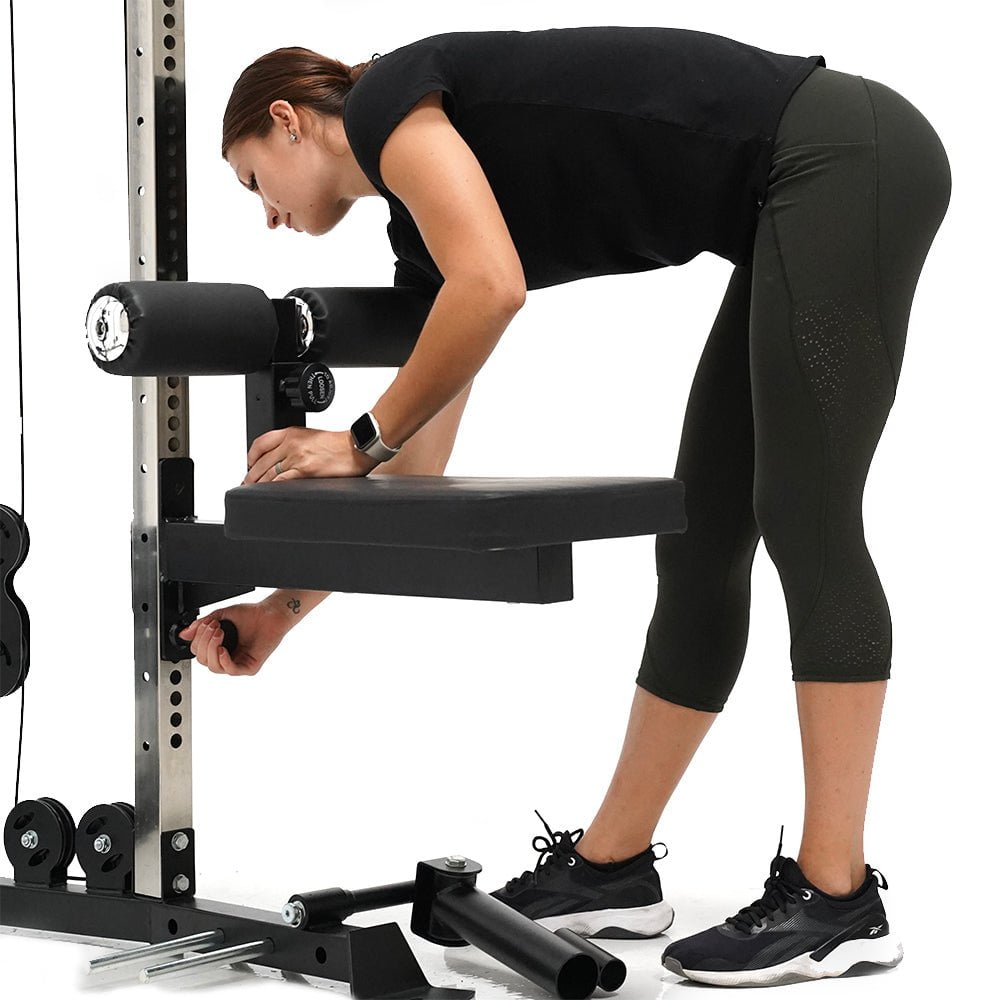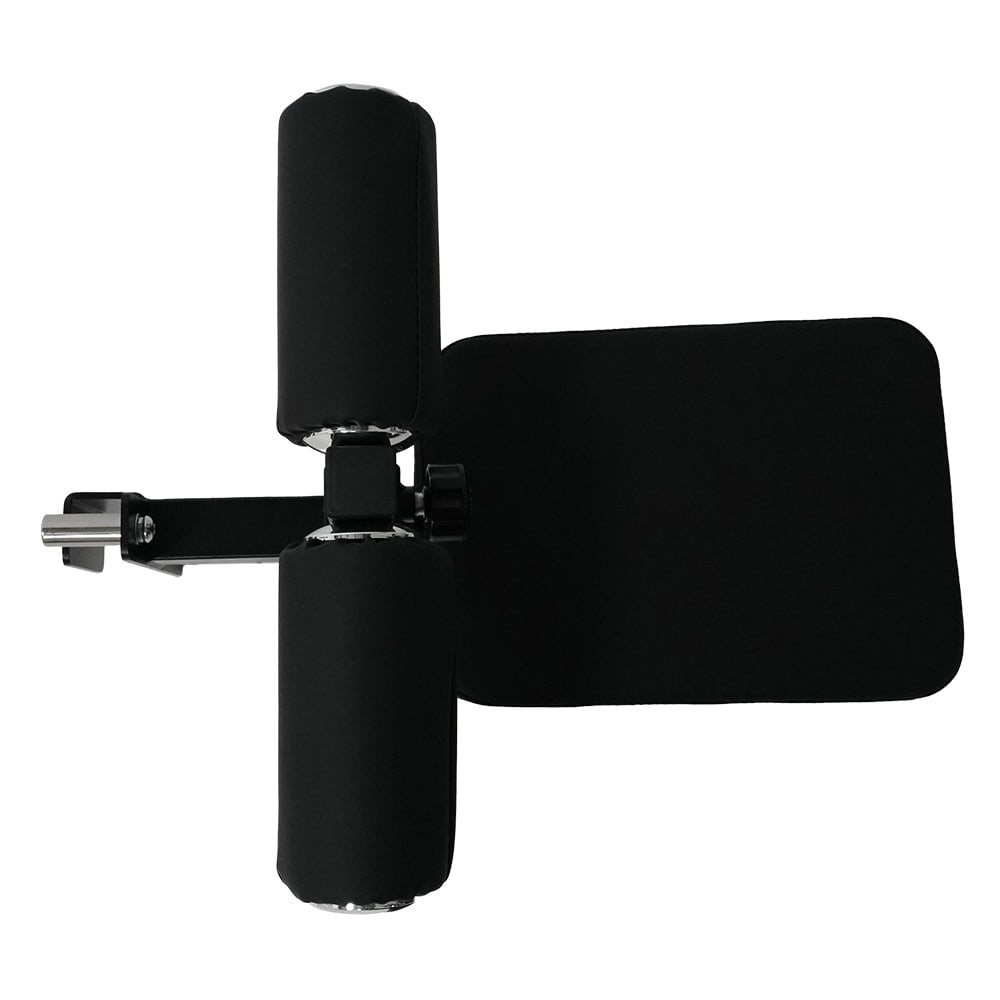 Lateral Row Seat
The perfect addition to your current Force USA All-In-One Trainer, this Lateral Row Seat offers all the support, comfort and durability you need for lat pulldowns to build upper body strength. Lightweight and simple to move, attach and detach, this is a great way to add more variety to your workouts and keep those motivation levels high.

---
KEY FEATURES
DESIGNED FOR FORCE USA ALL-IN-ONE TRAINERS

This Lateral Row Seat is made specifically for owners of the G1®️V2, G3®️V2, G6®, G10®️, G12®️, G15®️ and G20®️ Pro All-In-One Trainers. 


Simple pop-pin design makes it simple to adjust the height on both the seat and leg rollers.

Lightweight (9.5kg) and easy to move around so you can keep your workout space neat and tidy.

Made tough with commercial grade strength for daily use like all Force USA equipment.

COMFORT MEETS DURABILITY

With dense, high-quality foam padding and upholstery on the seat and leg rollers, you have all the comfort and support you've come to expect from Force USA. Add in the heavy gauge structured steel tubing throughout and commercial grade powder coating, and you'll be enjoying this attachment for years to come!


ADD THE LAT PULLDOWN ATTACHMENT

If you're looking to complete a dedicated Lat Station for your All-In-One Trainer, why not add the Lat Pulldown Attachment? The heavy-duty curved bar offers a variety of grips, allowing you to perform lat pulldowns, straight arm pulldowns, tricep pushdowns, bicep curls, standing and bent rows, plus many more exercises.
SPECIFICATION
Usage: Domestic
Important Specs:

F-LATROWSEAT-17MM compatible with G1 V2 (F-G1-V2), G3 V2 (F-G3-V2), G10, G15 and G20 PRO.
F-LATROWSEAT-27MM compatible with G6 and 

G9 /

G12.

Product Weight: 9.5kgs / 21lbs
Warranty:

Frame: Lifetime
Parts: 2 years
Upholstery: 90 days
SIMILAR AVAILABLE PRODUCTS
Great addition to our G20
Great little add on to our G20. Makes pull downs and similar exercises so much easier. Just like being in a commercial gym. We love it.
Hi Brad,
Thanks a bunch for the awesome review! We're thrilled to hear the G20 add-on is taking your workouts to the next level. Feeling like you're in a commercial gym is the ultimate compliment!
Happy training!
GAF Team
Great Addition
Purchased this as an addition to my Force USA G3. Agree with the other review of the height placement. I think I'm lucky that I'm just the perfect height to be able to have my feet planted firmly but could do with one pin lower.
Still would recommend this attachment as I'm loving being able to do some decent lat pulldown in my home gym setup with great support.
Not bad if you're taller then average
I bought this as an add on for my G15 and have it set in the lowest pinholes for the attachment.
When I sit on it and try to do a lat pulldown, both my feet is not firmly on the ground for stability.
To overcome this I've had to place weight plates on the ground for extra height.
It's disappointing that the G15 doesn't have any pinholes lower on the frame to help set it lower for shorter to average height people.
For reference, I'm 170cm tall. Overall, great add-on equipment to have at home.
Hi Candice,
Thank you for your honest feedback, we appreciate it. We are always looking to improve our equipment and your feedback is greatly noted for future improvement. If you have any further feedback or concerns, please don't hesitate to contact us, our team is happy to help!
Happy training!
GAF Team
Not Bad, but flawed
Its good, but with any weight above 80kg, it jinks up no matter how slow and controlled the pulldown is executed.
As a result. The pin is getting dug into where contacts upright. Im guessing its wearing the upright hole as well. Ive taped it up . But have to change tape after every use.
Would prefer a leg roller and to use my own bench. Works great at lighter weights
Hi Mark,
Thank you for your honest review, we apologize for any inconvenience caused by the pin and the weight issue, please don't hesitate to reach out to us at info@gymandfitness.com.au and our team will help you with the issues you are having.
Kind regards,
GAF Team
Upgrade
Wow this is amazing, I know it's another product in your gym but this one is attached so you don't go tripping over it on your floor like a extra bench etc … got to love new attachments.
Hi Catherine,
Thank you so much for your kind words! It's fantastic to hear that you're loving your new row seat. We're always striving to make our products better and more user-friendly, so it's great to know that we hit the mark with this one. We look forward to seeing you again soon!
Happy training!
GAF Team