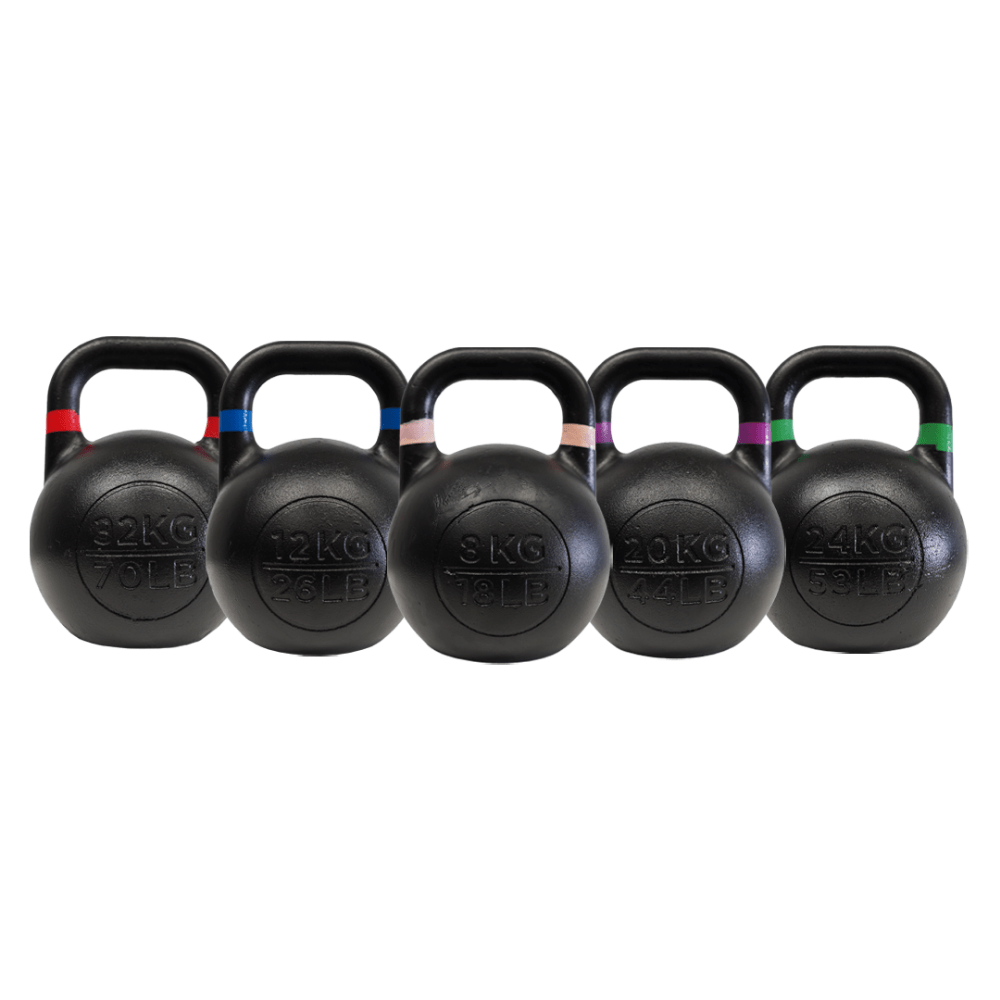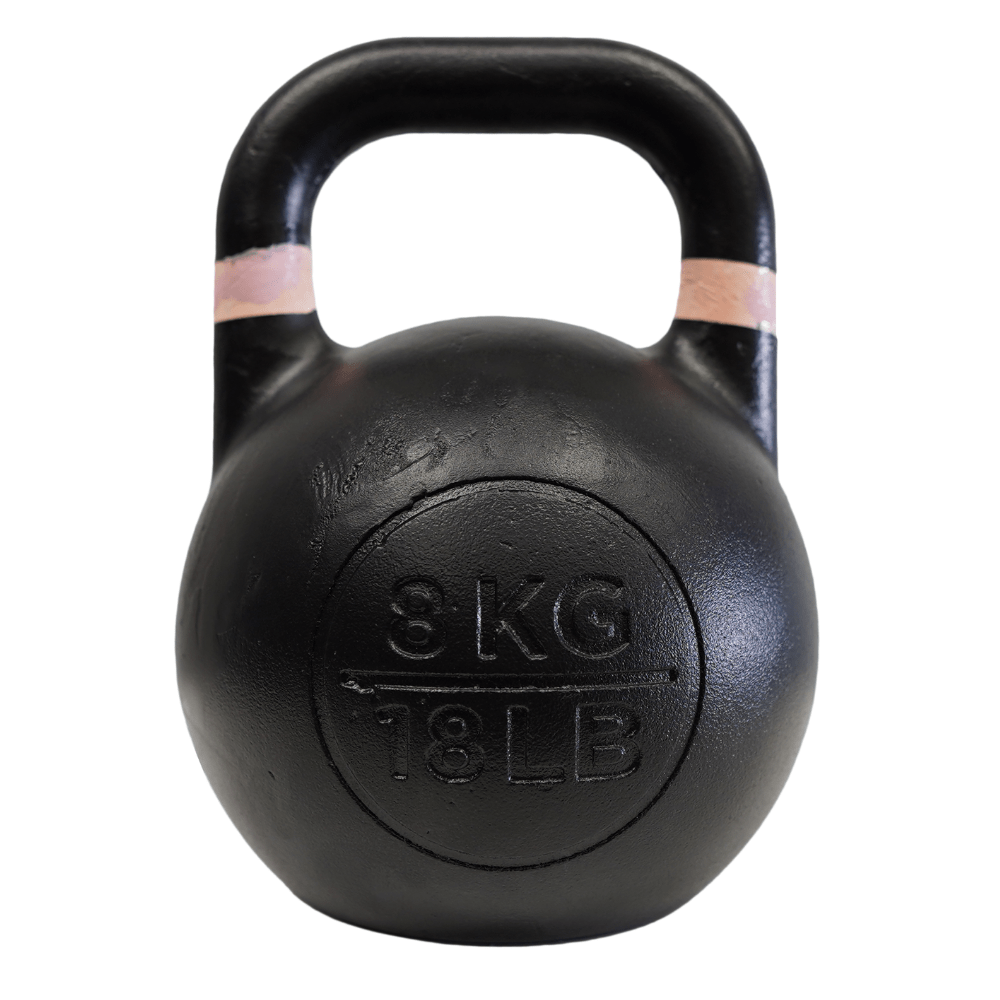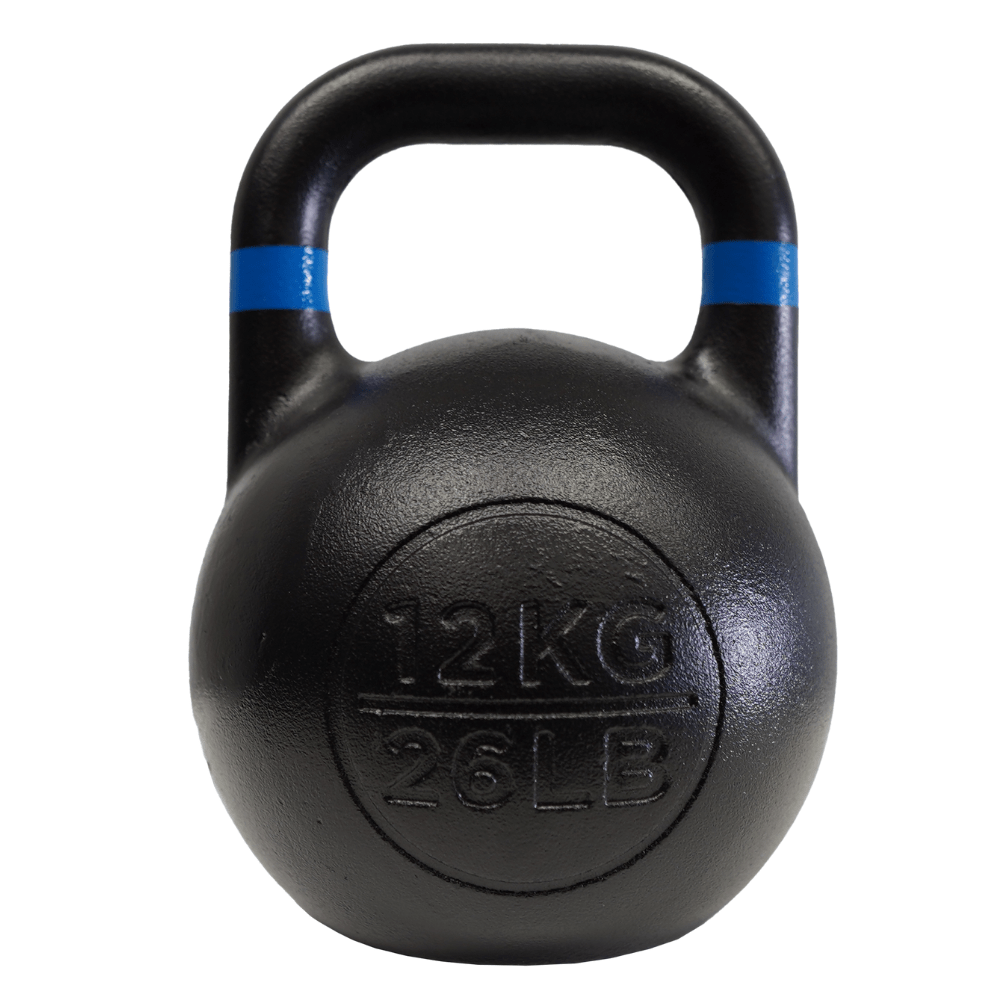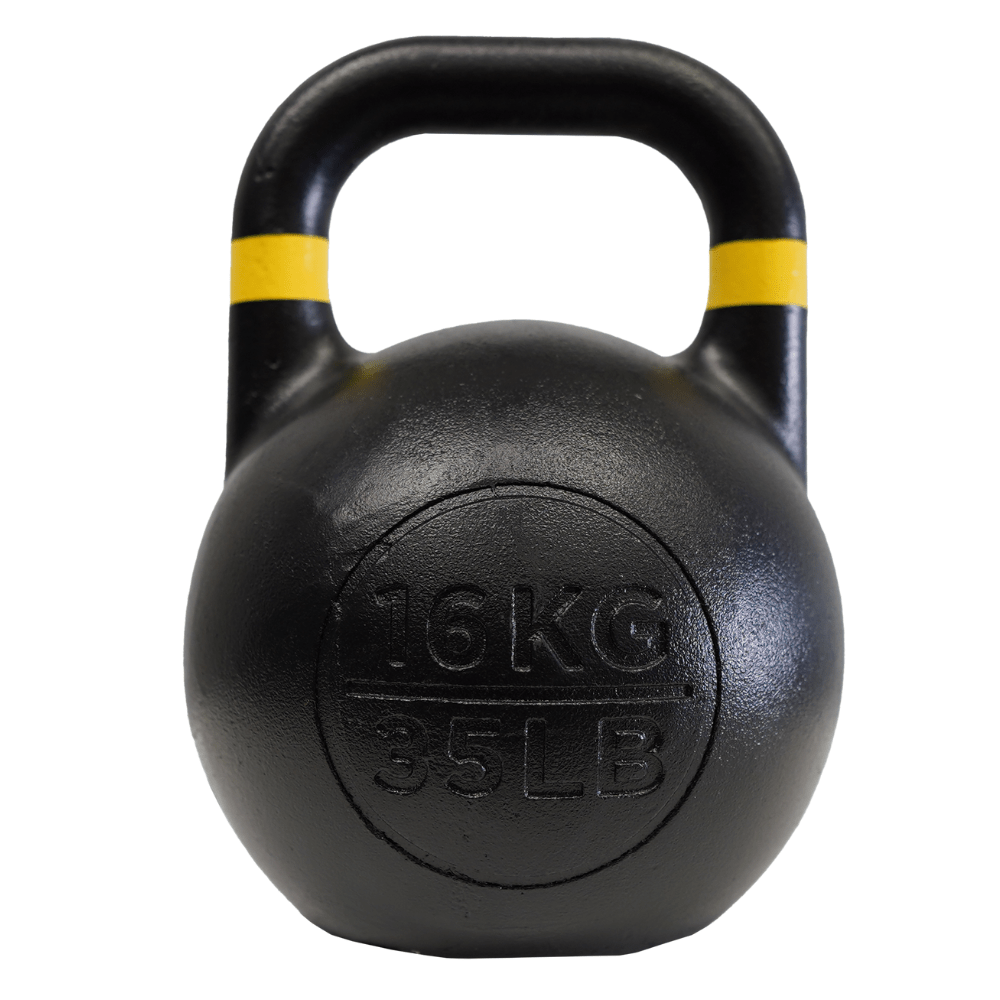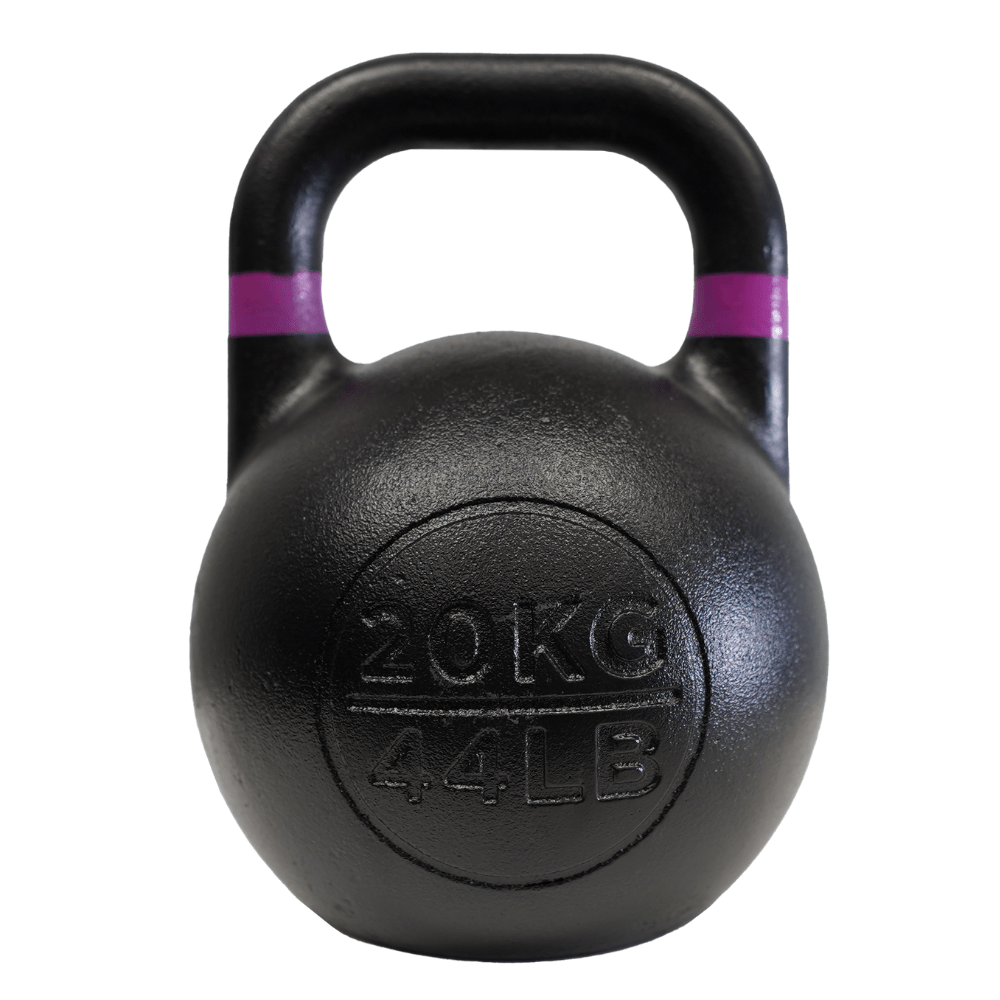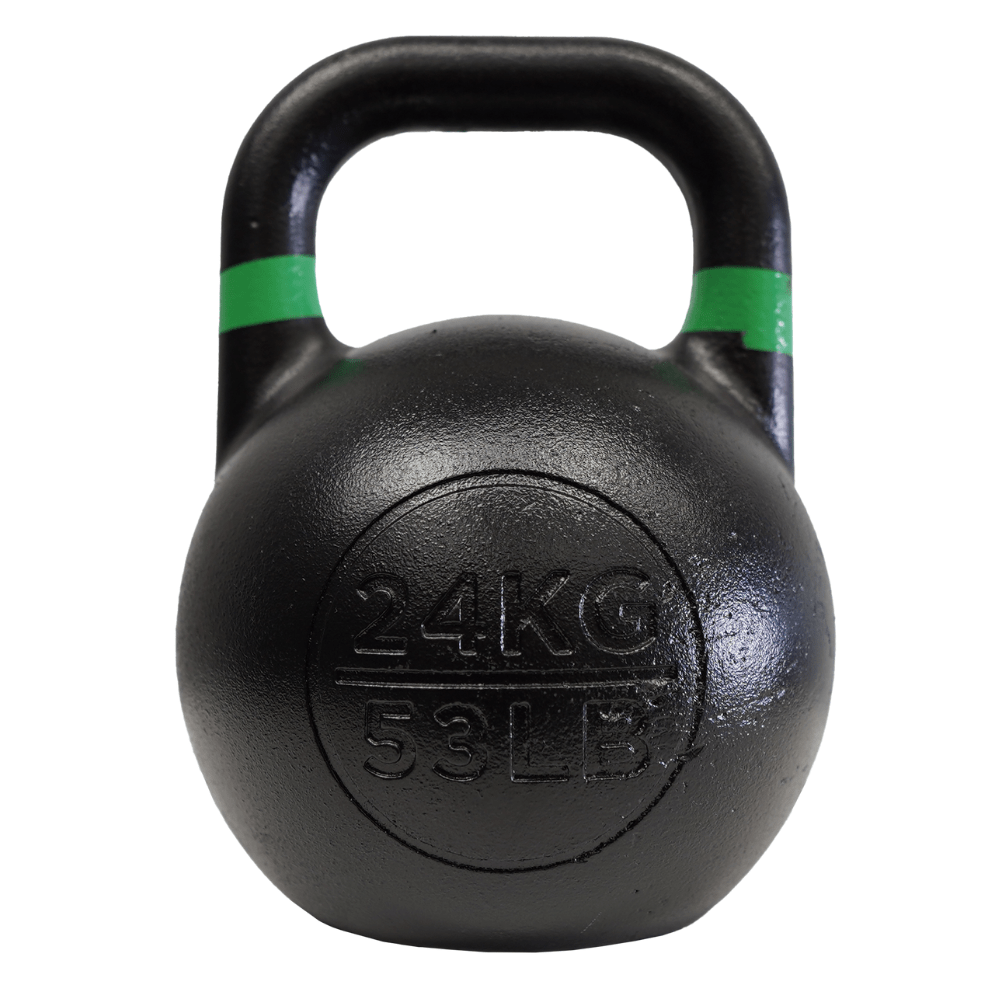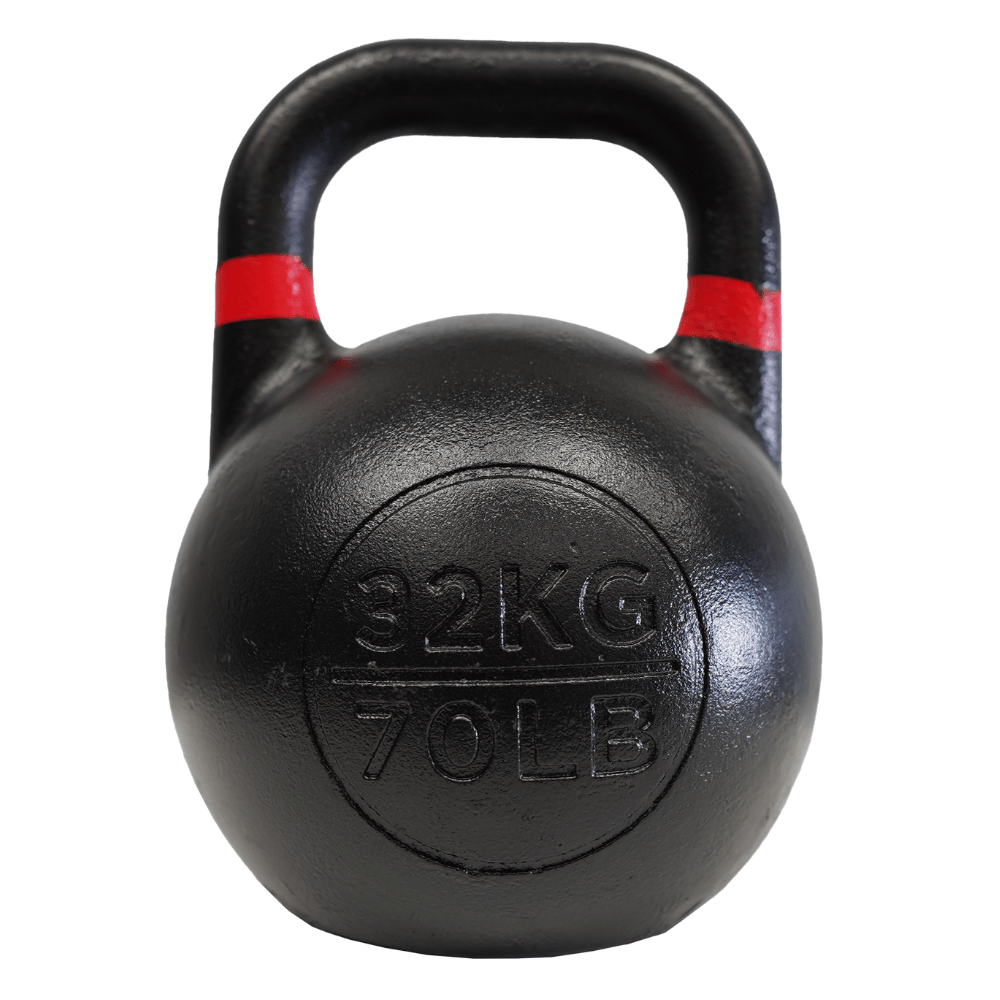 Classic Cast Iron Kettlebell
Unleash your true strength potential with Force USA's Classic Cast Iron Kettlebells. Designed for all fitness levels, these durable kettlebells feature an ergonomic handle design for a secure grip. These kettlebells are an indispensable training tool suitable for all fitness levels. Featuring an impressive matte black powder coat finish, they come in six different weights and include colour-coded rings on the handles for convenient identification. It's time to incorporate various dynamic strength-building exercises into your workouts and discover why Force USA's Classic Cast Iron Kettlebells are a must-have for every home or studio gym.
---
Key Features
EXPERIENCE THE Force USA DIFFERENCE

Forget the lesser quality kettlebells you see in department stores and enjoy the benefits of these perfectly designed and engineered quality weights.

Produced as a one-piece forged cast iron construction for unbelievable strength and durability
Ergonomic handle design provides a strong, comfortable grip and will hold powder chalk
Delivers a smooth and reliable ride on single and double-handed swings
Moulded with a wide flat base to ensure the kettlebell always sits firmly on the floor
Available in six convenient weights from 8kg to 32kg for all fitness levels
Colour-coded rings make for easy identification during your workouts or group classes

 
Specifications
Usage: Full Commercial
Available in: 8kg, 12kg, 16kg, 20kg, 24kg and 32kg
Dimensions: 212mm (L) x 190mm (W) x 283mm (H)
Handle Diameter: 33.5mm
Weight Tolerance: +/-3%
Warranty: 2 Years*
SIMILAR AVAILABLE PRODUCTS
Ok for the money.
The Kettlebells are good. Shape & look etc. However, all x3 that I purchased (16, 20 & 24kg) have material inside that moves and rattles/shakes. Get that for the price I guess…
Hi Crawford,
We're thankful for your feedback! Your insights are valuable, and we'll certainly explore ways to enhance our products. If you ever require assistance with your items, please feel free to get in touch, and we'll do our best to help.
Happy training!
GAF Team
Kettlebell rattles
Have a number of kettlebells at various weights that have been purchased over the years but none of them rattle (sounds like loose material inside the kettlebell). Disappointed when I received it, so contacted customer service. Long story short, returned the kettlebell, got a refund and now happy. Kettlebell 1 star for quality, but 5 stars for customer service, special mention to Adam Coburn for helping. Chur
Hi Aldo,
Thank you for sharing your honest feedback. We're sorry to hear you aren't satisfied with the quality of the kettlebells but we're pleased to hear we have supported you well. We will take note of your feedback as we are always looking to improve our products.
Kind regards,
GAF Team
Great quality
Ordered a pair of the 32kgs. Came quickly and appear to be very well constructed
Hi Anthony,
Thank you for your feedback! It's great to hear that you had a positive delivery experience and you find the kettlebells of good quality. Please don't hesitate to reach out if you ever need assistance.
Happy training!
GAF Team
Defects with Force USA kettlebells
I ordered a few of these Force USA kettlebells and the pair of 24kg kettlebells had a defect. When you shake them they make a noise due to loose material inside the kettlebell. Gym and fitness kindly replaced them but the replacements have same issue. Now I have 4 defective kettlebells. Really sorry I got these.
Hi Johann,
We are terribly sorry to hear about this.
A member of our team will be in touch with you privately to ensure this is resolved for you.
Kind Regards,
GAF Team
Epic kettlebells
I purchased a collection of these and they are awesome and I hope to grab a few more
Hi Scott,
Thank you for your feedback, we're glad you find the kettlebells awesome and we're definitley here to support you again should you need more! Thanks again and we look forward to serving you again soon.
Happy training!
GAF Team