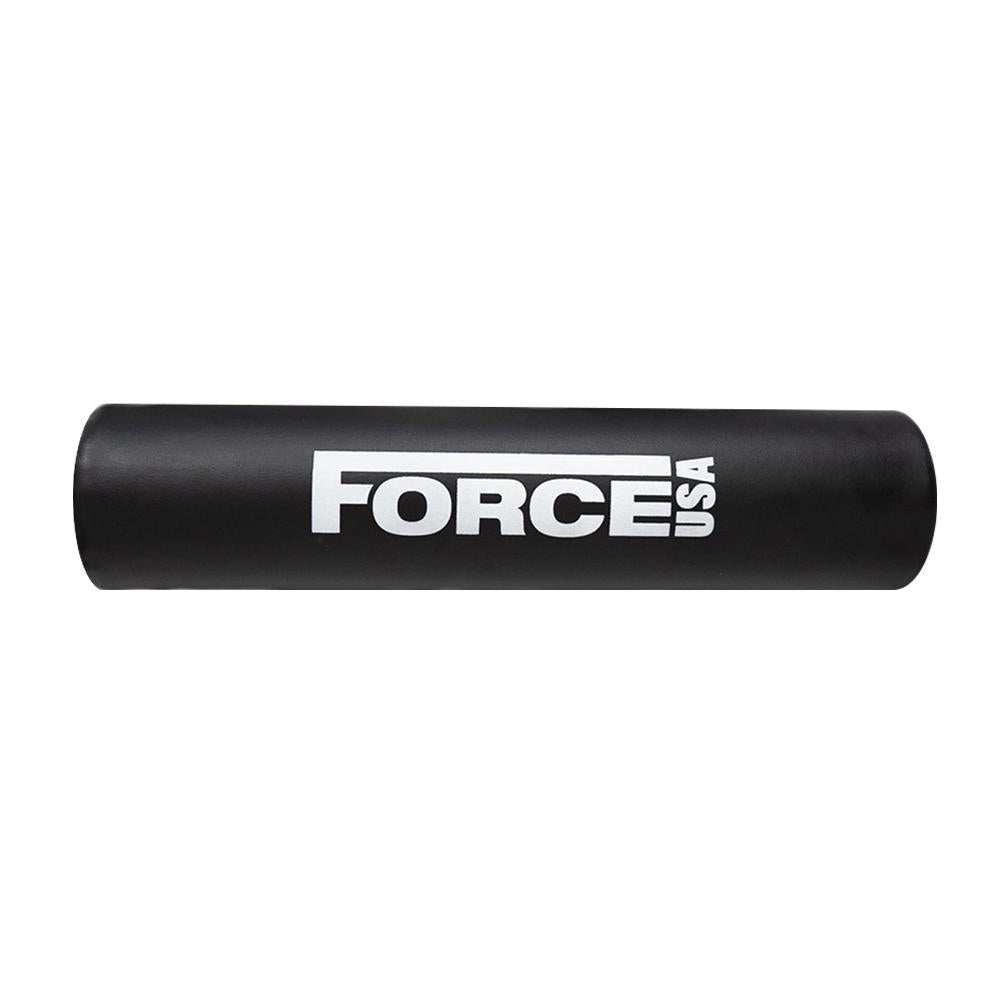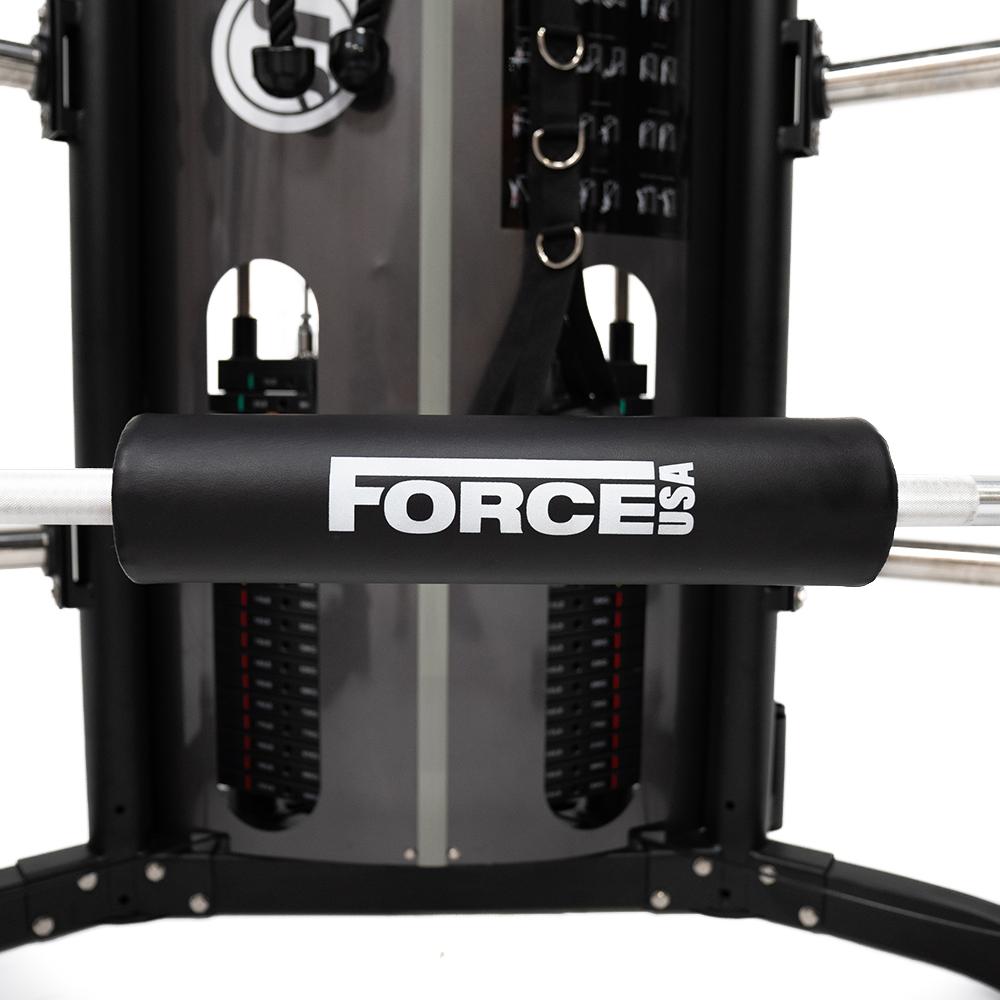 Barbell Pad
Are you tired of heavy barbells digging into your neck, shoulders and hips? Being comfortable is a must if you're trying to get those gains during your workout. Introducing the Force USA® Barbell Pad. Preventing direct contact of your body with the bar, this barbell pad offers comfort, safety and support to help you focus on your training without discomfort.
---
Key Features
SIZE DOES MATTER

The 40cm long Force USA® Barbell Pad protects hips during glute building exercises and also protects neck vertebrae while squatting. The extra-long pad also helps to support the bar, preventing slipping which could lead to injuries while training. Adequate support means you can achieve more reps as your workout becomes easier and more efficient.

COMFORT AND STYLE

The Force USA® Barbell Pad is lightweight, durable and convenient. Constructed with commercial-grade vinyl featuring anti-rip technology and thick high-density foam padding, you can easily throw it in a bag and be on your way. The velcro allows the barbell pad to be fixed to the barbell securely and removed easily after use.

Train in comfort and style with the Force USA® Barbell Pad.
Specifications
Usage: Full Commercial
Velcro Barbell Lock
High-Density Foam
Commercial Grade Vinyl
Length: 40cm
Diameter: 8.5cm
SIMILAR AVAILABLE PRODUCTS
Solid barbell pad for the price
The Force USA Barbell Pad is excellent value and is a solid complement to any workout involving barbell-loading the back.
Barbell Pad
Great product, great price
Hi Rhys,
Thanks a bunch for the awesome review! We're thrilled you love the product and found it at a great price. We look forward to seeing you again soon!
Happy training!
GAF Team
awesome
great price and does the job
Hi Nicole,
Thank you for your kind feedback! We strive to offer competitive prices at our products and we're delighted to hear you are happy with your purchase. If you ever need assistance, please feel free to get in touch, our team is happy to assist.
Happy training!
GAF Team
Great product
Helps spreading the bar weight resulting on a less painful exercise.
Hi Douglas,
Thank you for your feedback, we love hearing you are satisfied with your purchase! If you have any questions or concerns, please feel free to get in touch and we'll be happy to assist.
Happy training!
GAF Team
Hi Annette,
Thanks for sharing your feedback with the barbell pad! If there's anything specific you'd like us to improve or any questions you have, feel free to share.
Happy training!
GAF Team