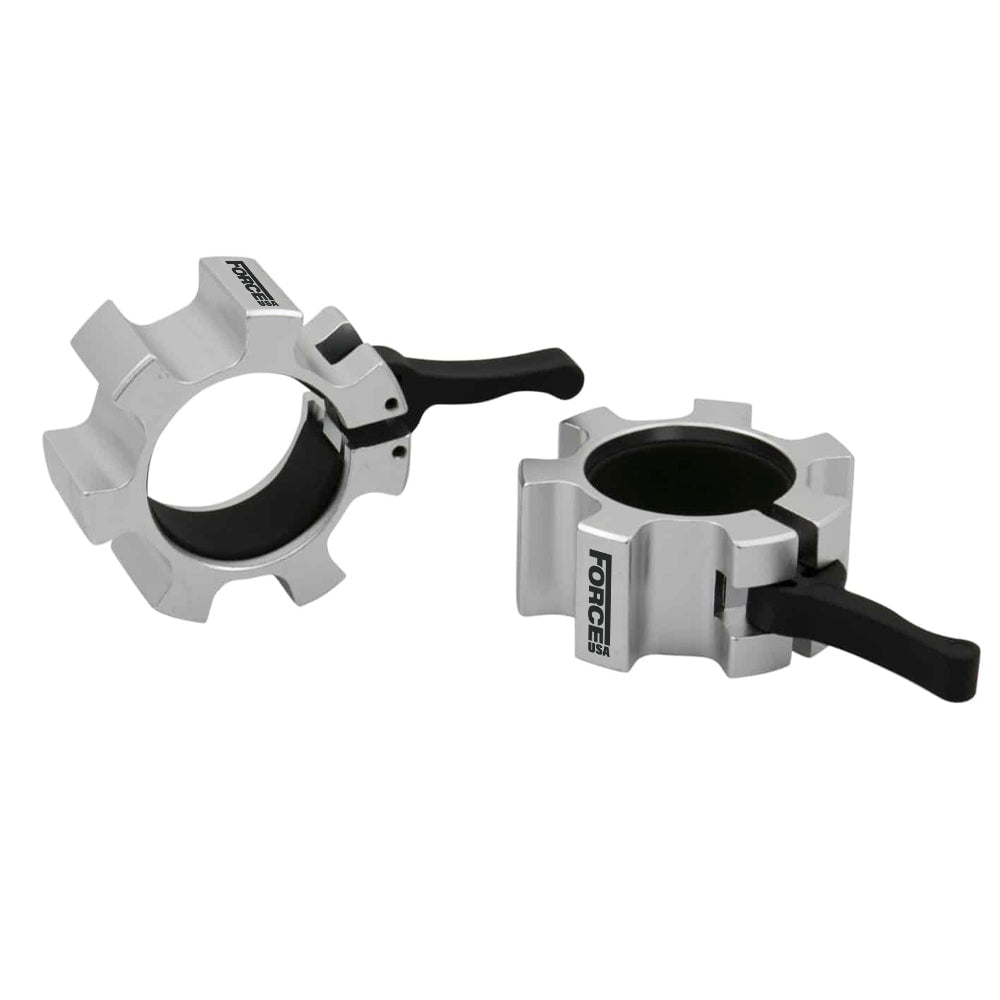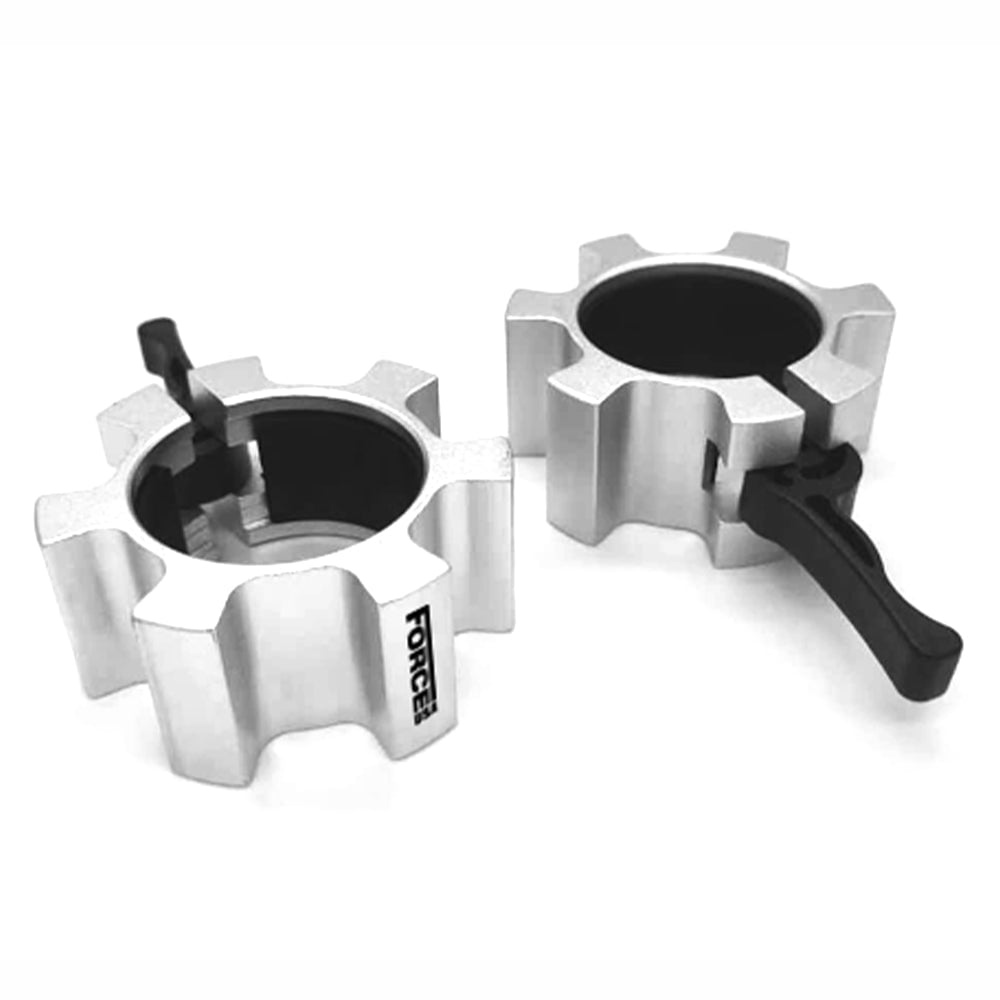 Aluminium Olympic Lock Collars - Pair
With precise engineering, a quick-release lever and a sleek modern look, these Force USA®️ Aluminium Olympic Lock Collars are the perfect way to quickly load and lock your weights. Designed for Olympic sized bars with a 50mm diameter, these lock collars provide a fast transition between weights and safely secure your plates no matter how heavy you lift. The aluminium collar is lightweight (380g) and durable, with soft inner elastomer pads to reduce weight damage and an easy-to-use clip handle.
---
Key Features
DESIGNED FOR SERIOUS WEIGHT TRAINING

Your Force USA®️ Aluminium Olympic Lock Collars will help you complete your gym set-up, with a convenient and reliable way to load and lock your weights.

Suitable for all Olympic sized bars with 50mm diameter
Aluminium collar is incredibly lightweight and highly durable
Quick-release lever saves you time between sets
Inner elastomer pads reduce damage to your bar and weights
Designed for serious weight training and powerlifting
These Force USA lock collars are sold as a pair
Specifications
Usage: Full Commercial
Usage: Commercial
Materials: Aluminium and plastic clip handle
Important Specs: Suitable for 50mm Olympic Barbells
Product Weight: 380g
Dimensions: 10 cm x 5 cm x 10 cm
Warranty: 12 months
Force USA Aluminium Olympic Lock Collars
Awesome quality. Plates do not move. Love them.
Hi Chris,
Thank you for your review! We're delighted to hear you love the quality of your Aluminum Olympic Lock Collars. Thank you for choosing GAF and we look forward to see you again soon.
Happy lifting!
GAF Team