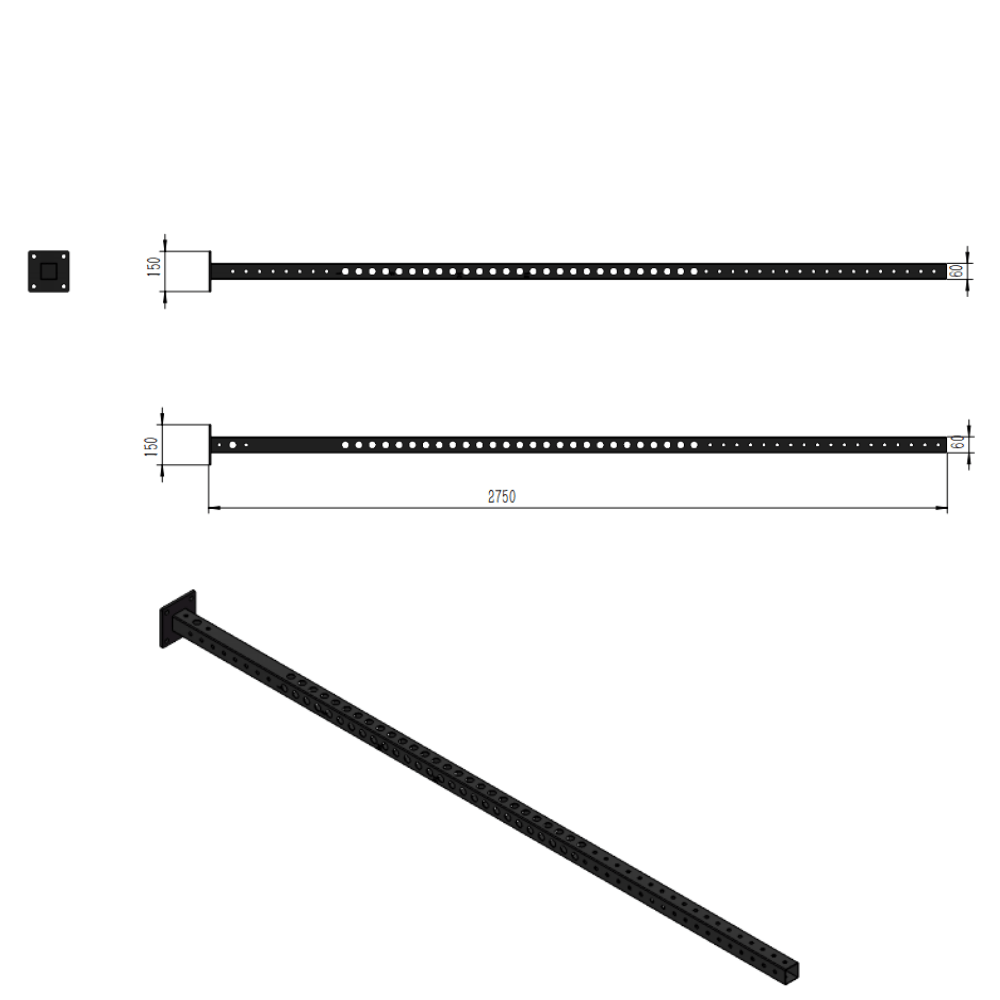 9FT Upright - Lasercut Holes & Numbers
The Force USA® Functional Range includes 9ft (2.7m) uprights that can be purchased individually and included in a full scale functional rig or utilise 4x uprights to build your own power rack!
---
The Force USA® Functional range is the most versatile product on the market today. Allowing the user to create full scale crossfit rigs right through to everyday power racks, utilising 12ft, 9ft & 7ft uprights.
Once you have included components from the huge range of 4ft & 6ft Monkey Bars, Crossbars and Muscle Up Bars then choose from an enormous range of compatible attachments - Your rig will be complete.
SIMILAR AVAILABLE PRODUCTS
A Post with Free Post
A quality upright, solid base plate great price and great attachment options. Free postage was the cherry on top!
Hi Tiylar,
We appreciate you taking the time to share your rating with us. We look forward to seeing you again soon.
GAF Team