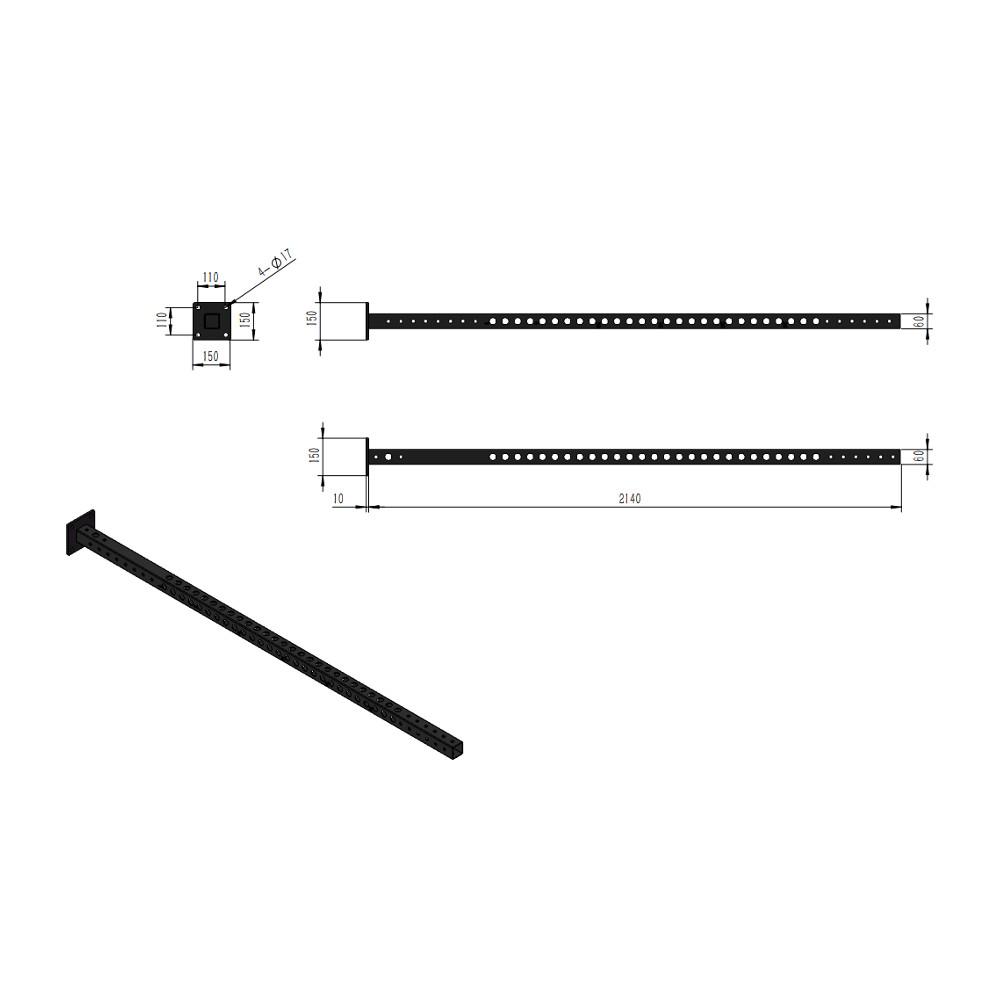 7FT Upright - Lasercut Holes & Numbers
The Force USA Functional Range includes 7ft (2.1m) uprights that can be purchased individually and included in a full-scale functional rig or utilise 4x uprights to build your own power rack!
---
The Force USA Functional range is the most versatile product on the market today. Allowing the user to create full-scale CrossFit rigs right through to everyday power racks, utilising 12ft, 9ft & 7ft uprights.
Once you have included components from the huge range of 4ft & 6ft Monkey Bars, Crossbars and Muscle Up Bars then choose from an enormous range of compatible attachments - Your rig will be complete.
Specifications
Designed for 60 * 60mm uprights with 25mm hole diameter
SIMILAR AVAILABLE PRODUCTS
Great products, customer service and advice
The Team at Gym and Fitness have been looking after my Studio needs for years now.
From Fit out advice and assistance to make your space work, to Top of the line durable training products, these guys have the right gear and really know their stuff.
Currently working on fitting another training system in the new Studio, I can't wait to get this installed.
Give them a call today to look after all your Fitness business needs, you won't be disappointed.
Highly recommended!