GAF Athlete Series | Damien Rider Extreme Sports
Damien Rider is a world record breaking endurance and extreme sports athlete with a focus on motivation, overcoming adversity and pushing personal and mental boundaries.
Damien has built himself to become one of the world's fittest endurance athletes. He has conquered a 17 day, 805km solo paddle across shark-infested waters. He has skateboarded over 4000 km across Route 66 through the scorching Mojave Desert in up to 55-degree heat, and he recently climbed a rope ladder on the side of a hot air balloon at 10,000 feet before leaping off and parachuting to the ground.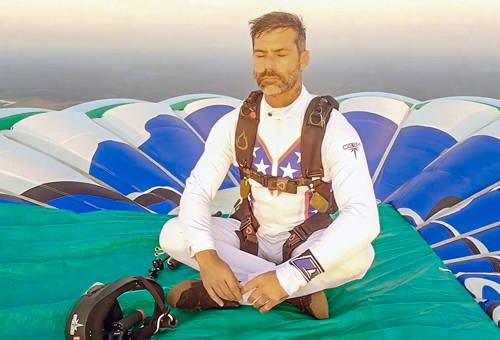 A man whose epic physical feats are rivalled only by his humanitarian work, Damien is devoted to raising awareness and helping victims of child abuse. His work and dedication have led him to become a globally respected Wellness and Mindset Coach, Men's Health Man of the Year and two-time Australian of the Year nominee.
Gym and Fitness sat down with Damien to learn more about the man behind the athlete.
INTERVIEW QUESTIONS
Tell us a bit about yourself and your fitness journey

Since you train for such a broad range of disciplines, how do you explain to people what you do?

What drives you and gives you the ability to push past your limits?

Of all the amazing challenges you have completed, which were the toughest, and why?

How important is training your mind as well as your body when it comes to living a fit and healthy lifestyle?

What advice would you give to someone who wants to achieve and maintain elite-level fitness?

What's next for Damien Rider?