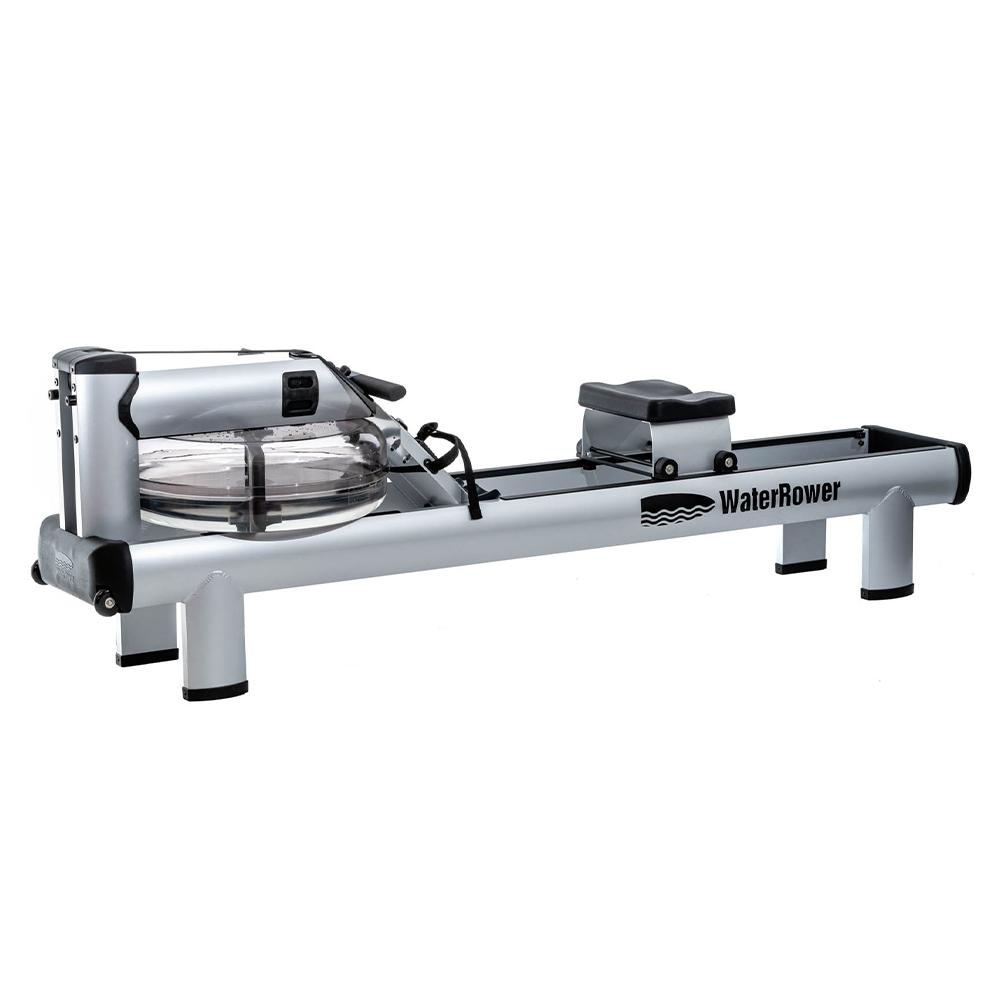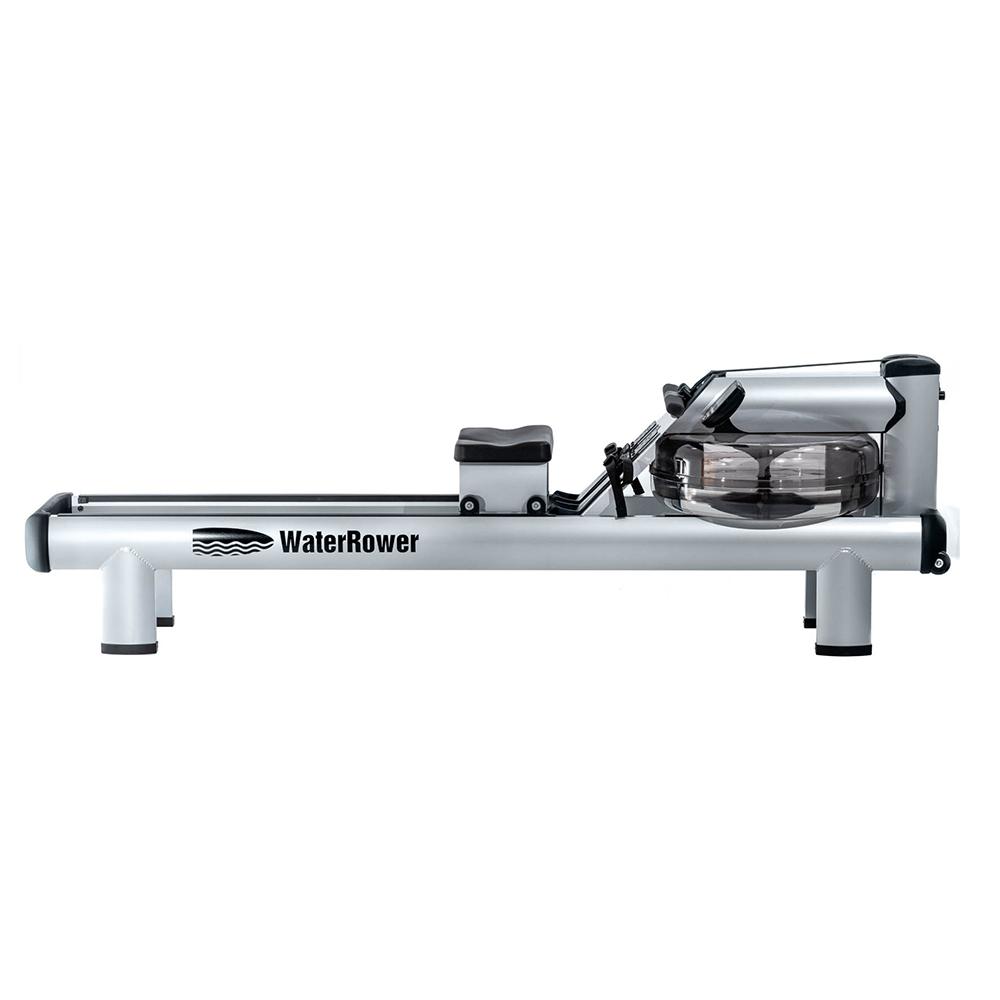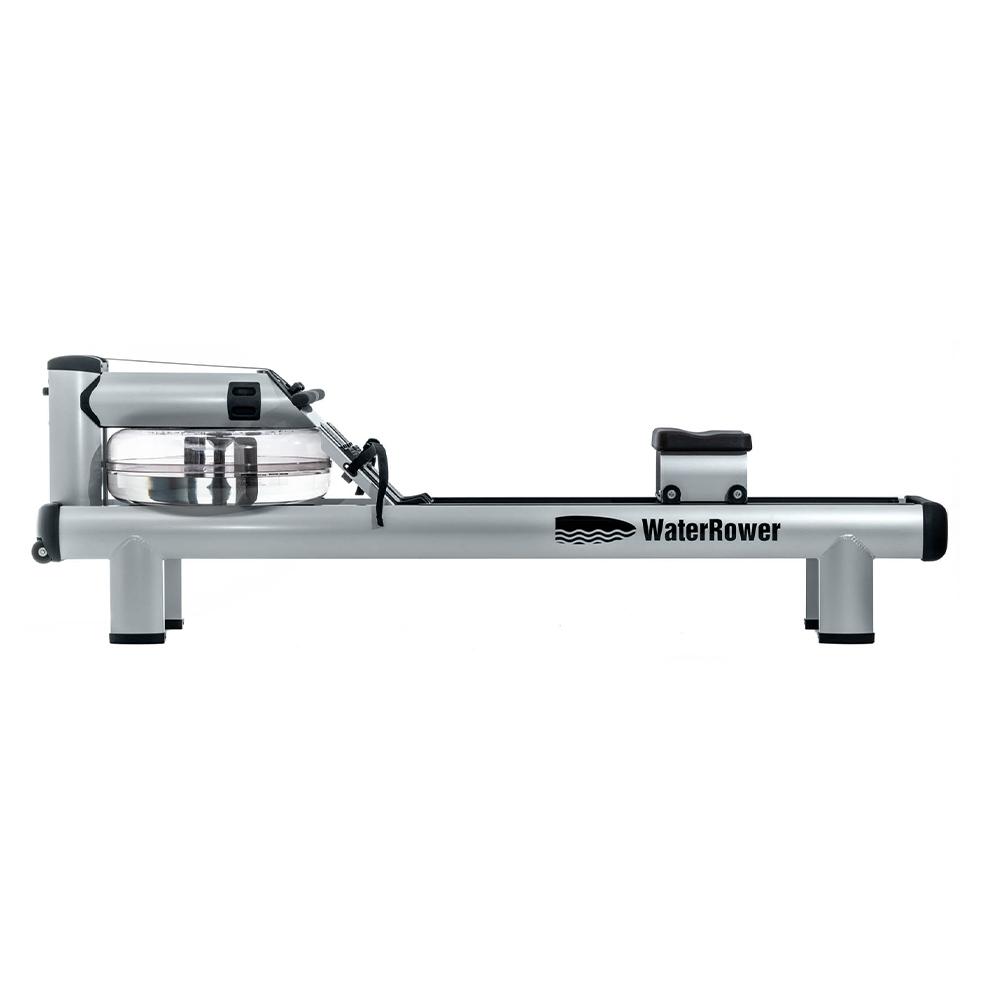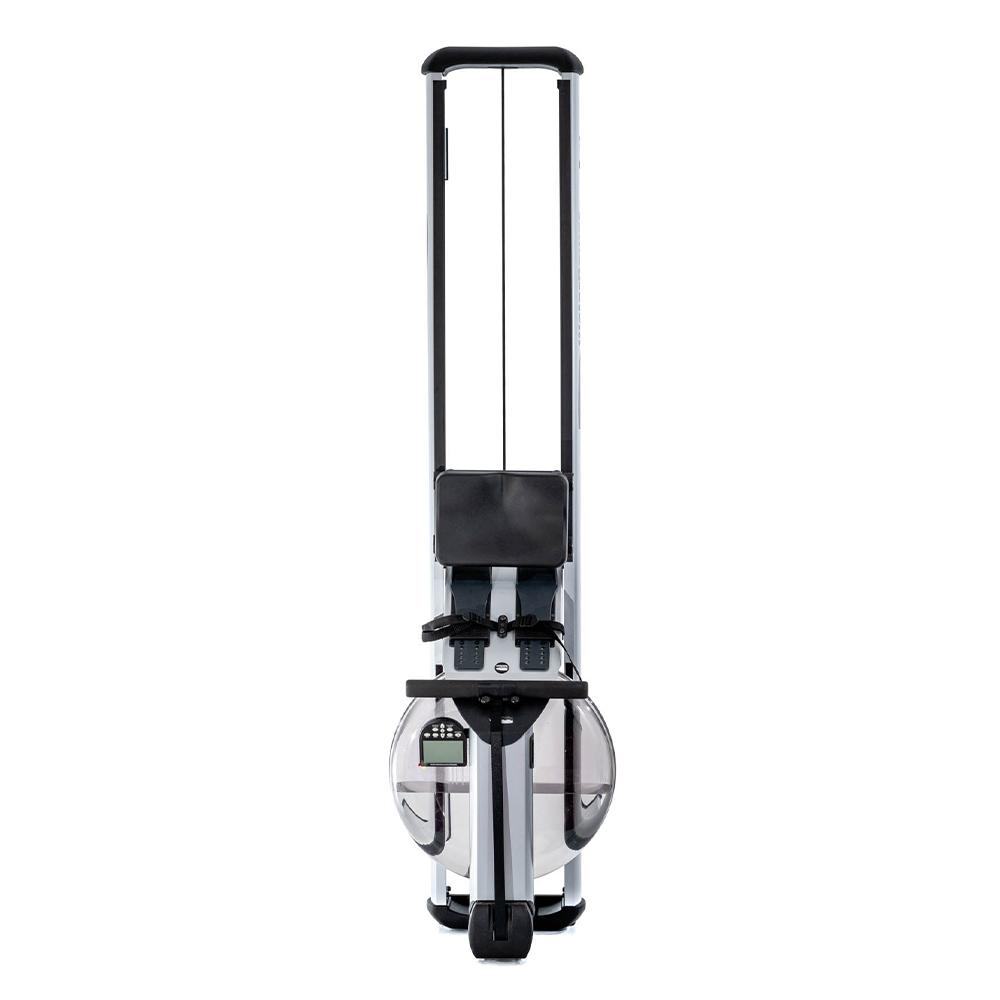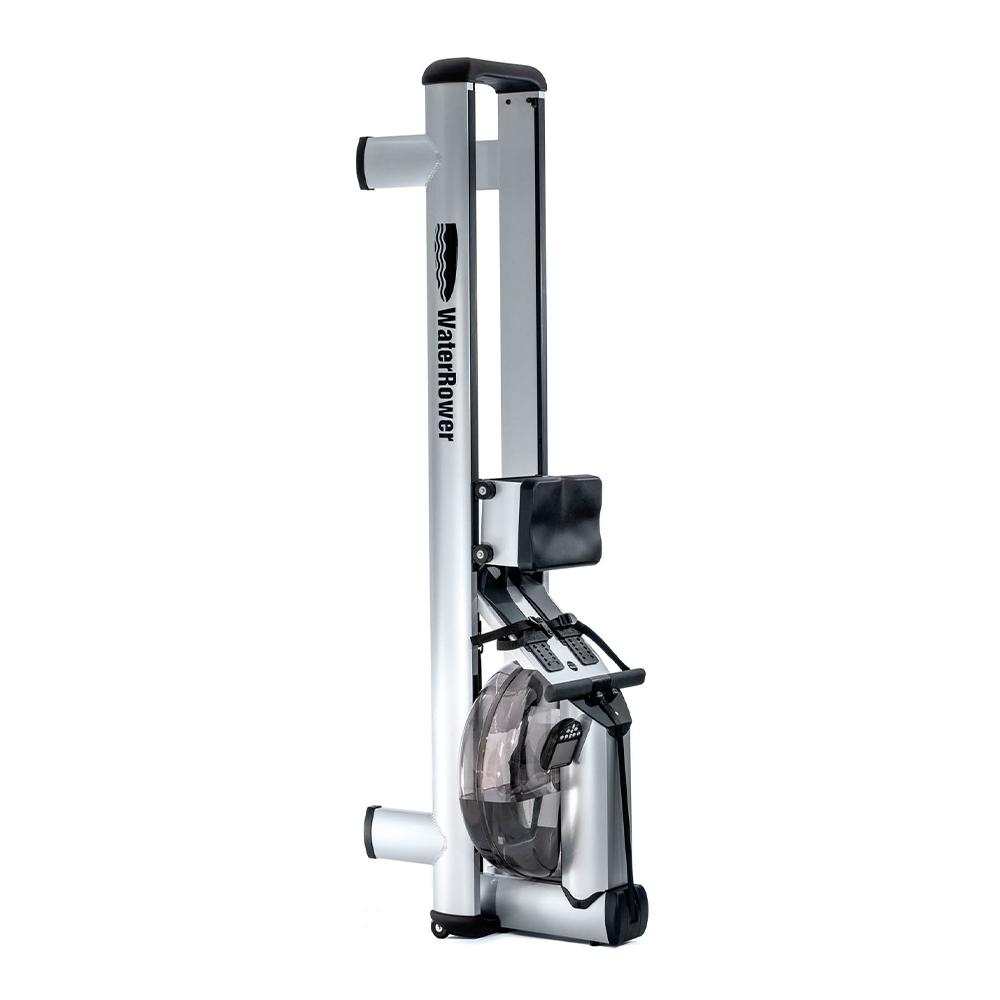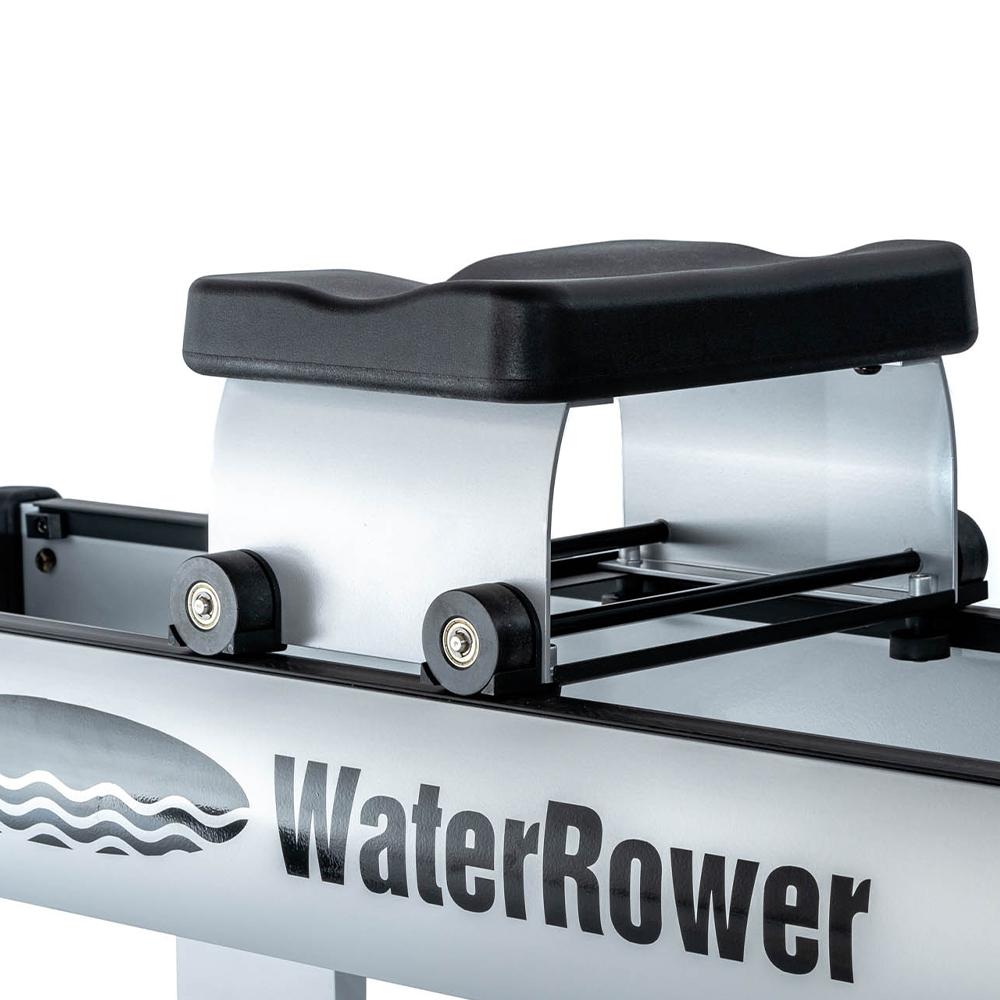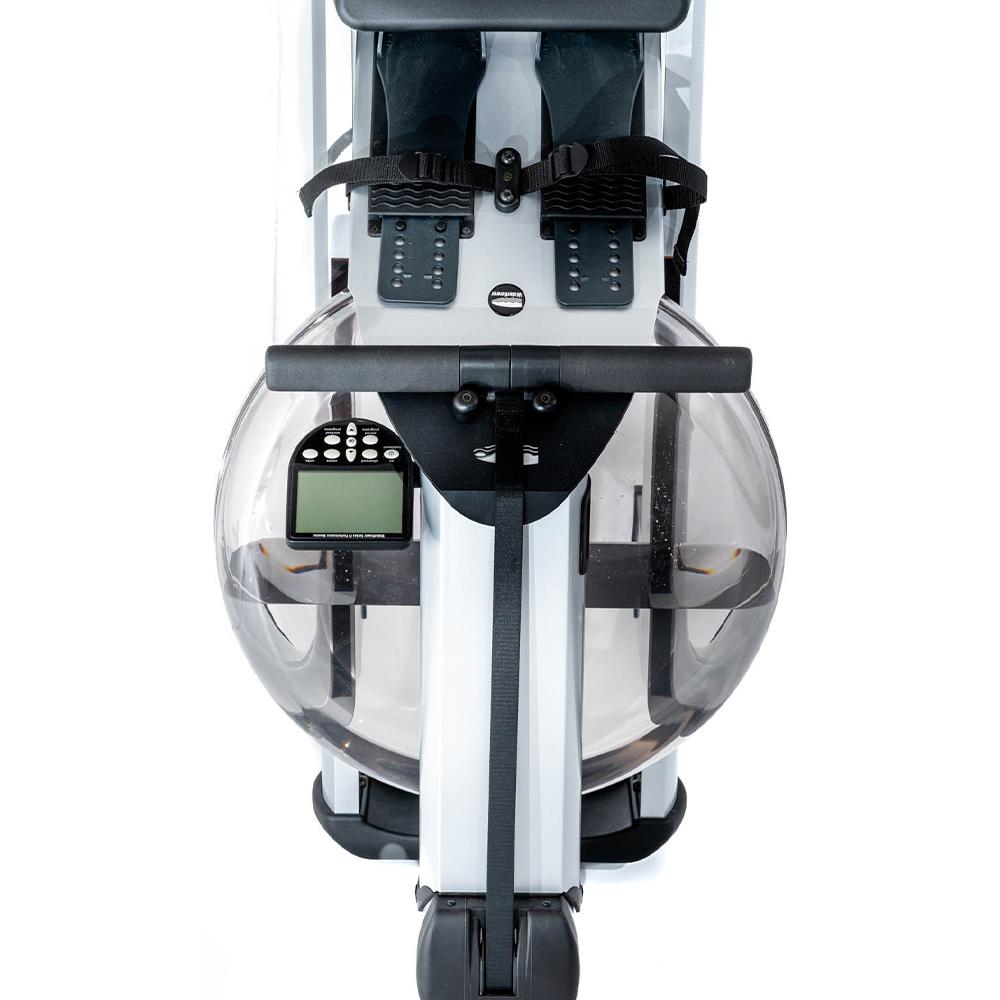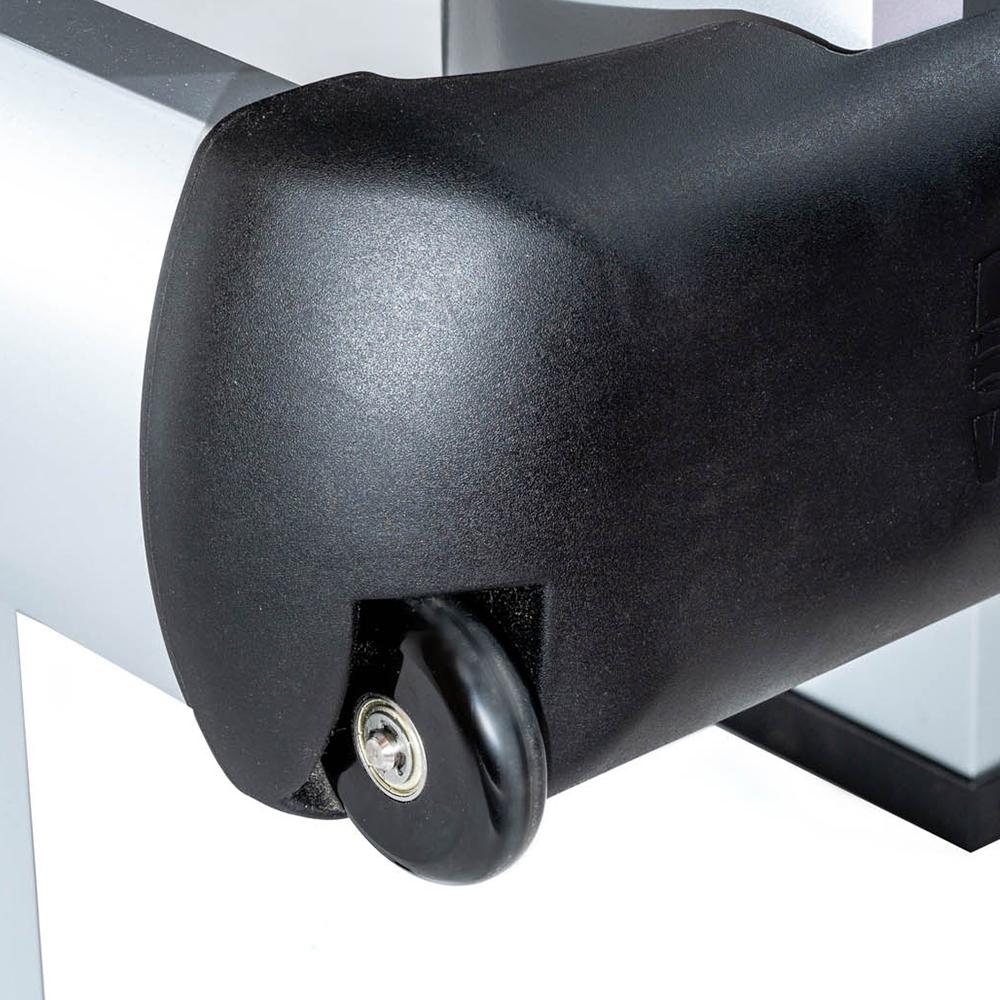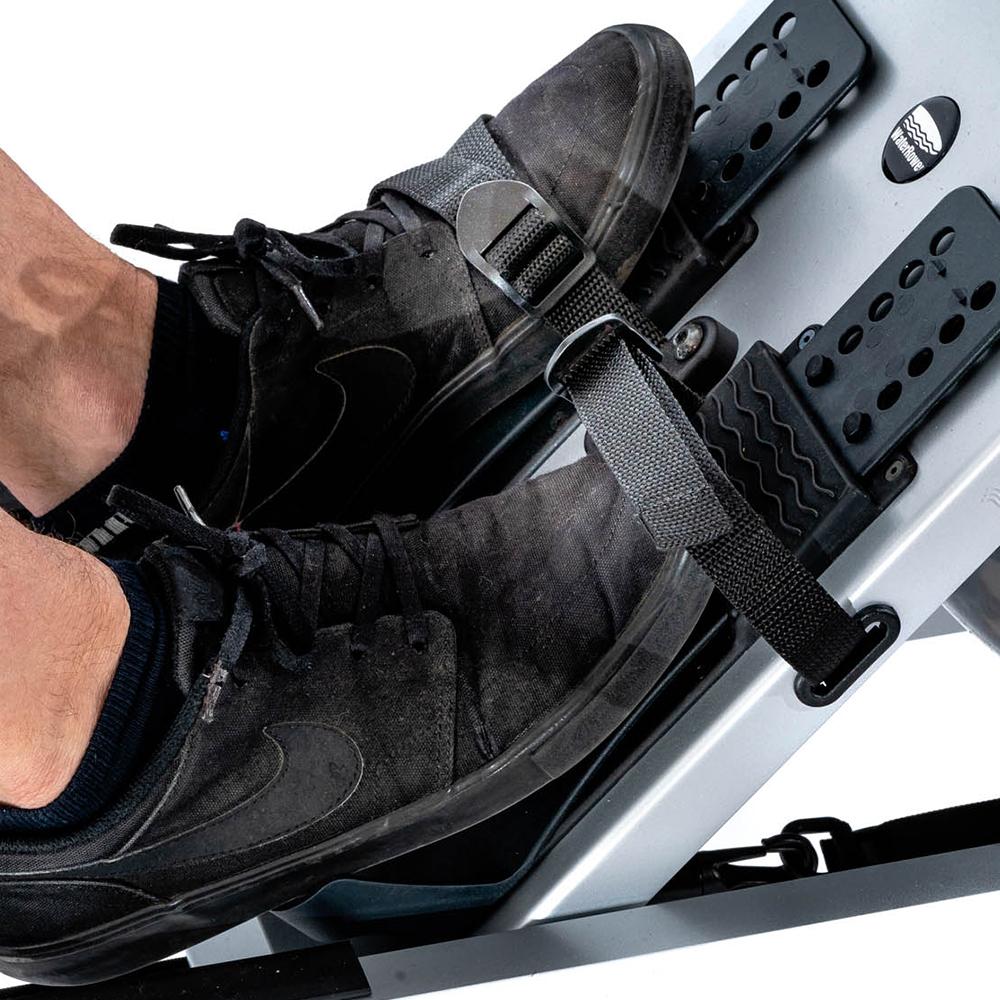 M1 HiRise WaterRower
Are you ready to enjoy the feel, sound and fully-body benefits of rowing on a real river in your own home or studio gym? The M1 HiRise WaterRower is made with beautiful and highly durable aluminium and uses a patented water resistance flywheel to deliver a smooth, silent and highly realistic rowing experience. Easy to maintain and easy to store, the M1 HiRise WaterRower will give you a great calorie-burning cardio hit while helping to strengthen both your upper and lower body.
---
Key Features
A REAL ROWING EXPERIENCE IN YOUR HOME

Unlike chain-driven air or magnetic rowing machines, the M1 HiRise WaterRower uses real water as resistance to provide a calorie-scorching, all over body workout. The unique water resistance flywheel is controlled by your stroke speed and stays smooth and consistent throughout the motion. Enjoy the flawlessly smooth rolling motion created by the dual rail system and ergonomically designed seat.

HIT THOSE CARDIO & STRENGTH GOALS

A seated rower is one of the most effective and enjoyable pieces of fitness equipment you can add to a home or studio setup. The zero-impact M1 HiRise WaterRower will help to strengthen and tone your quads, arms, shoulders and abs while delivering a smooth, high-intensity cardio hit. A quick 15-20 minute workout will have you sweating and feeling great!

PRECISION DESIGN AND ENGINEERING

Every WaterRower is meticulously handcrafted in the United States with the same care and precision as the first machine that rolled off the production line 25 years ago. Your commercial quality M1 HiRise WaterRower is constructed with highly durable aluminium and powdered-coated in an attractive silver.

CONVENIENT STORAGE & MAINTENANCE

Weighing in at less than 60kg, this clever machine is easily moved around on its guide wheel. When not in use, the WaterRower can be conveniently stored on its end, taking up no more space than a dining room chair.

Maintenance is also a breeze - no lubrication is required, simply add a chlorine tablet every 6 months and keep on rowing.

EASILY TRACK YOUR PERFORMANCE

Your M1 HiRise model comes with a Series 4 Monitor which functions to display stroke rate, heart rate, total strokes, distance, duration, watts, and calories burned per hour. Get instant feedback on your workout and see how far you can push it.
Specifications
Usage: Full Commercial
Easy Access Height
Smooth Consistent Stroke
S4 Performance Monitor
Easily Stored on End
Dimensions: 224 (L) x 71 (H) x 57 (W) cm
Materials: Powdercoated Aluminum
Product Weight: 54.5kg (Dry) / 71.5kg (17L of water)
Max User Weight: 136kg
Warranty: 3 Year Parts / 5 Year Frame
SIMILAR AVAILABLE PRODUCTS