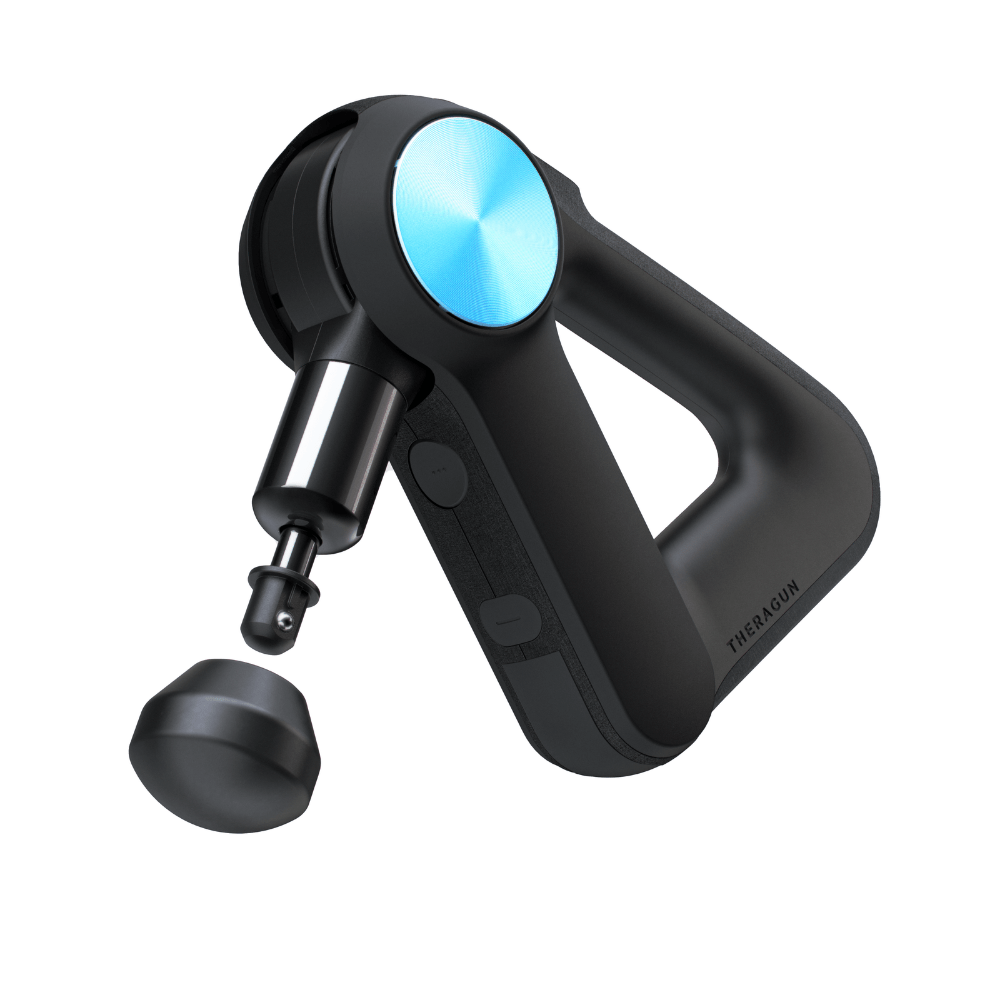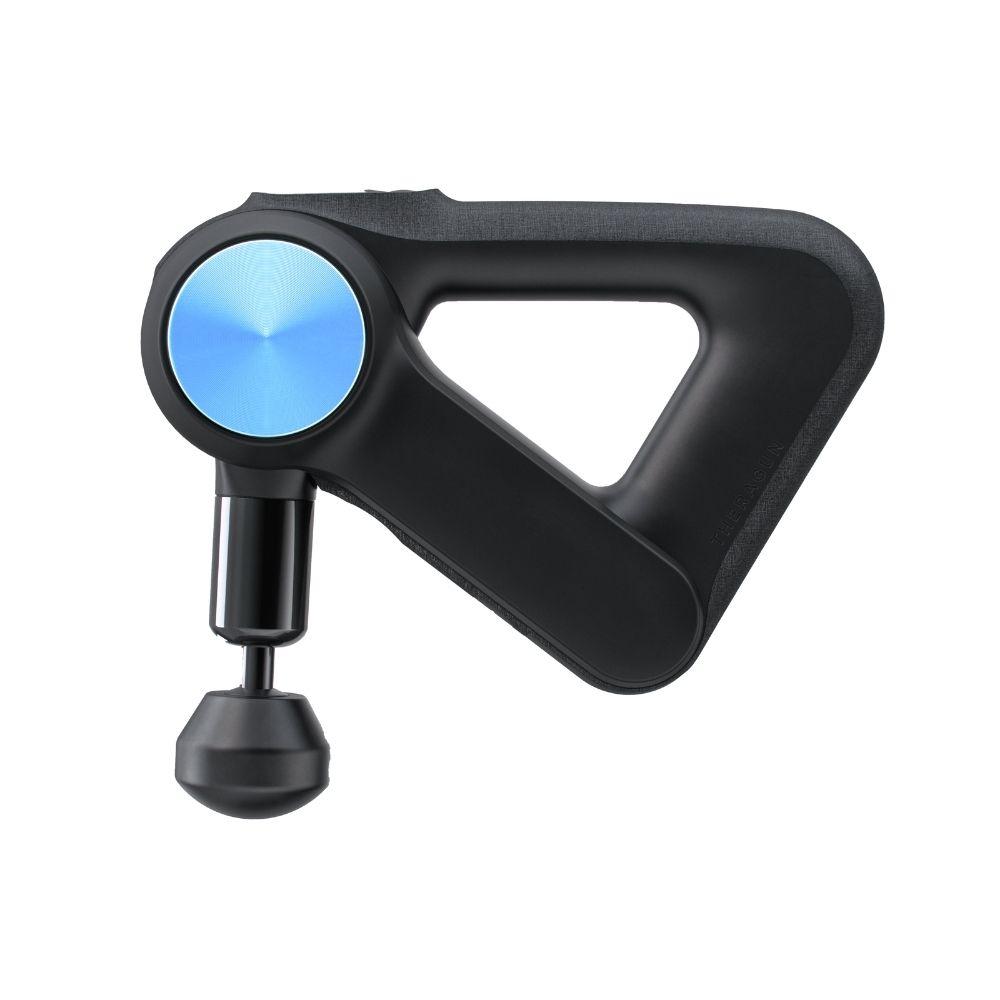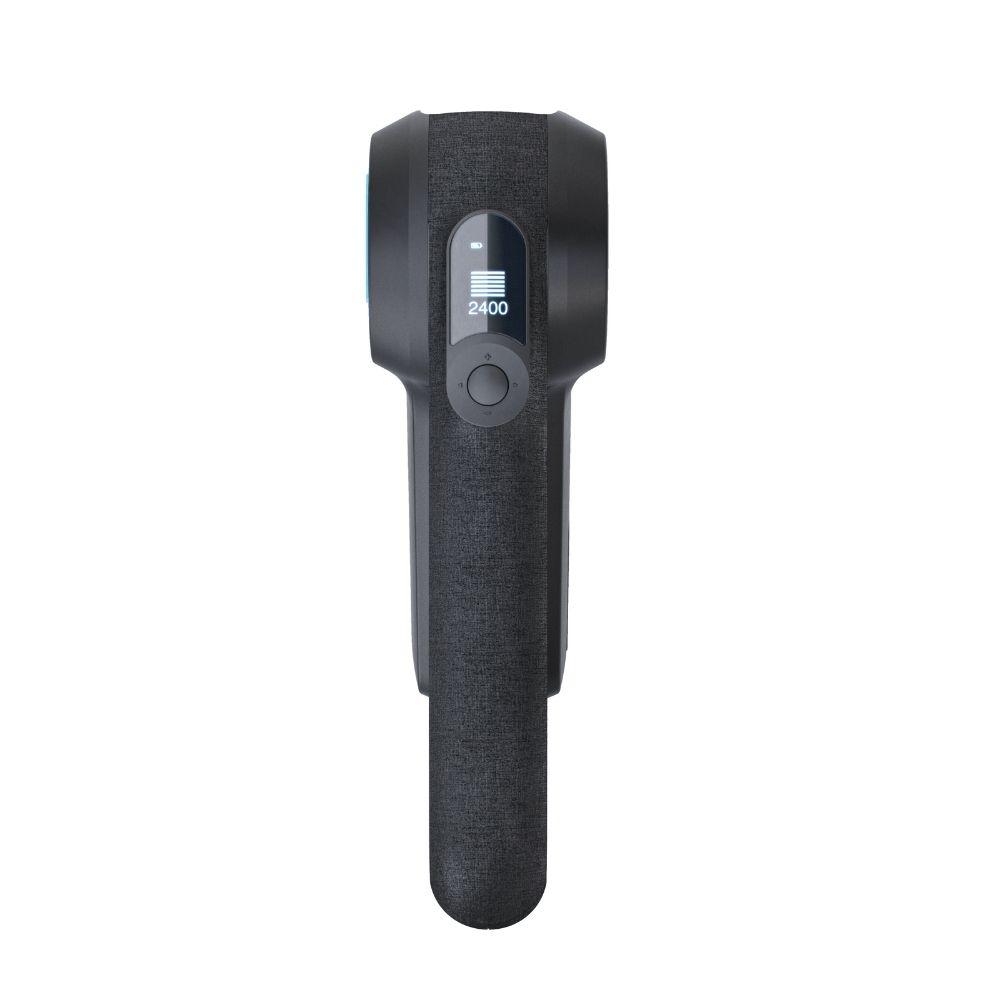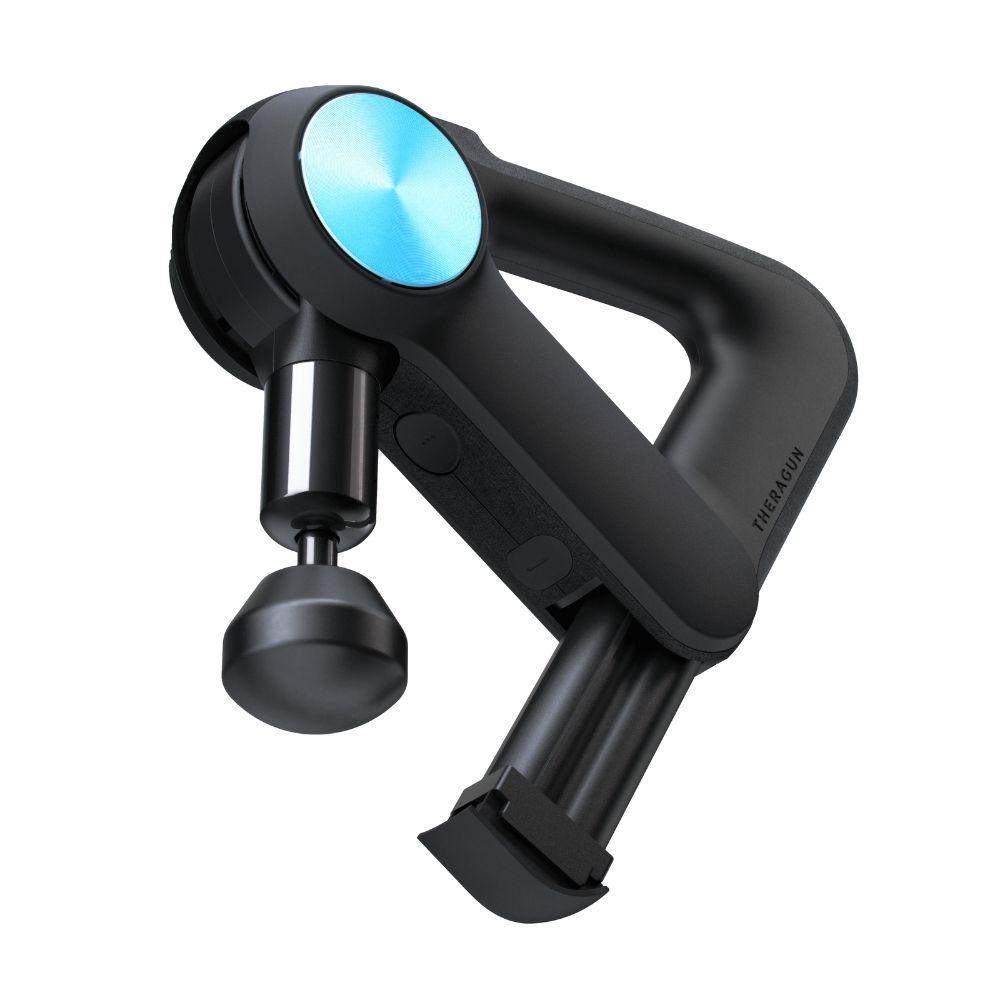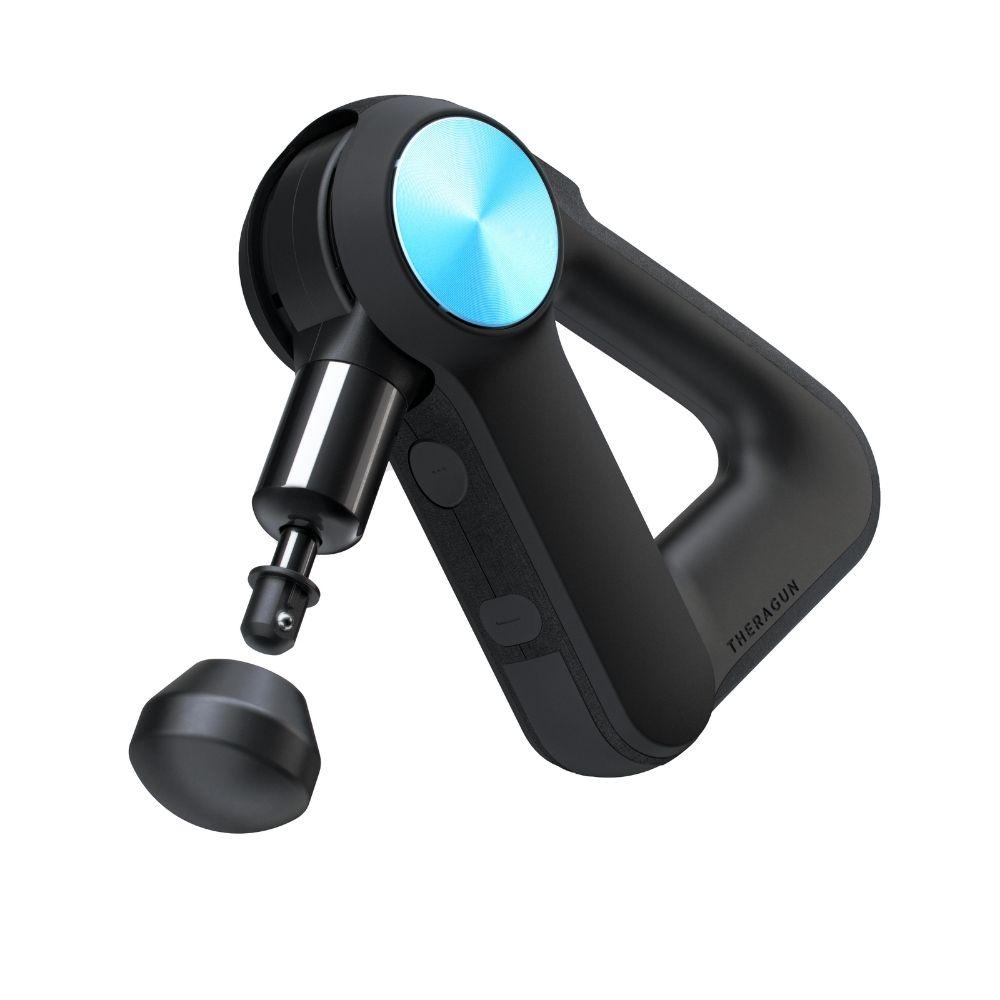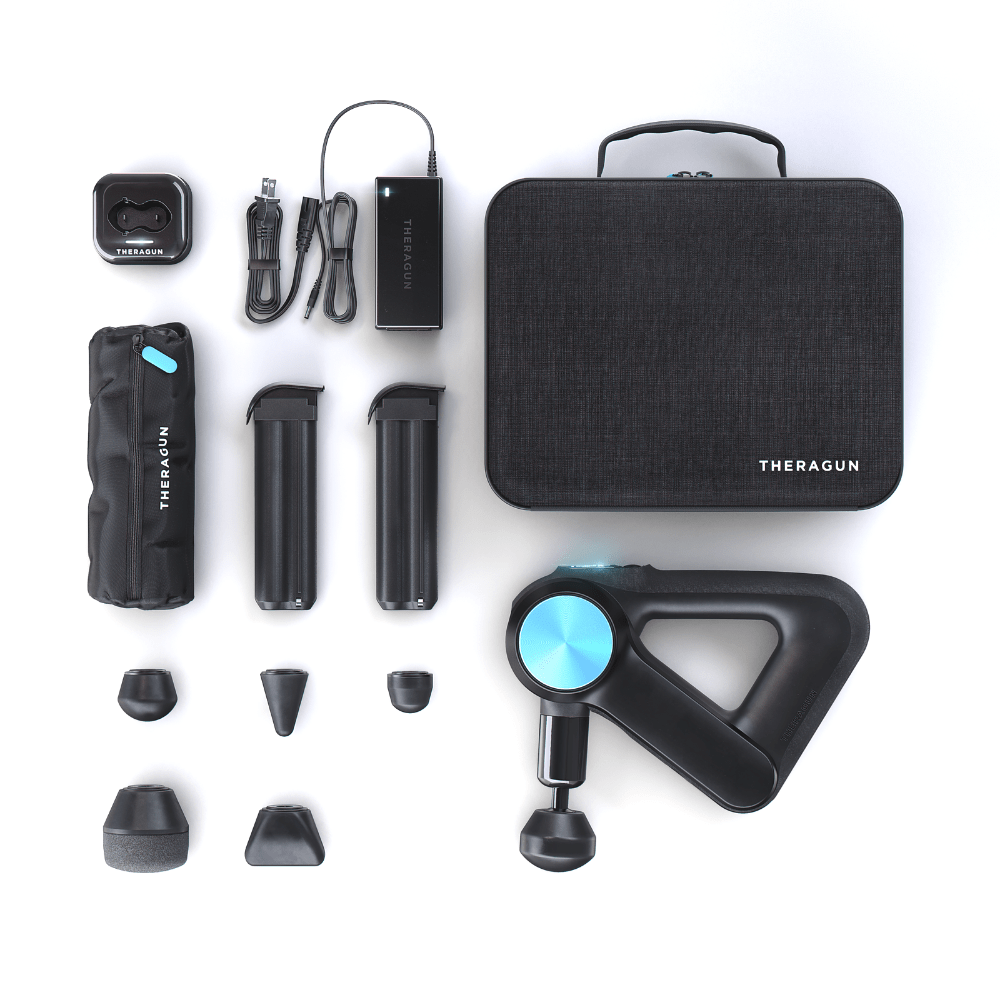 Pro
Get professional therapy in the palm of your hand when you recover with the revolutionary Theragun PRO Percussion Gun.
Enhance muscle recovery, relieve stress, tension and soothe tired muscles to ensure you show up in peak condition at every session. The ergonomic rotating arm can be adjusted to 4 positions so you can reach that problem area with ease and comfort. An OLED screen keeps you in charge of your speed with 5 levels and the ability to store 3 preset treatments saved in your Therabody App. Recover smarter with the Theragun PRO from Therabody.
CUSTOMERS ALSO BOUGHT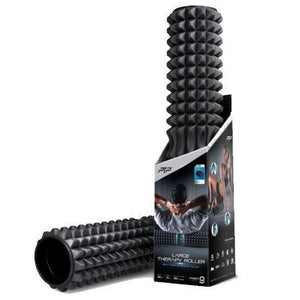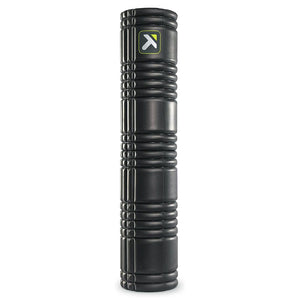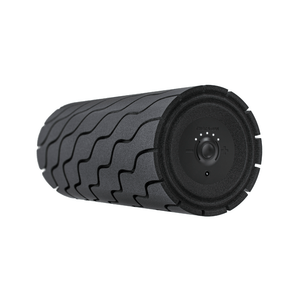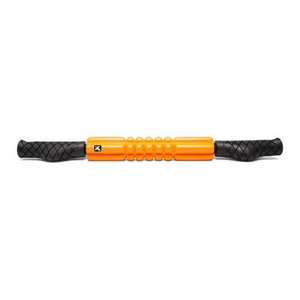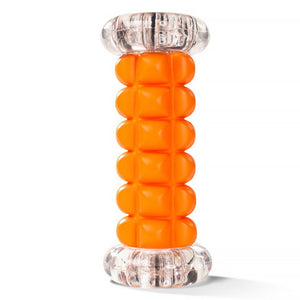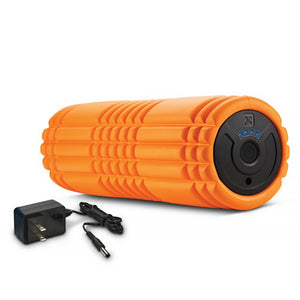 ---
Key Features
UNRIVALLED POWER. REMARKABLY QUIET.

The Theragun PRO's commercial-grade brushless motor with QuietForce Technology™ delivers renowned Theragun power while being quieter than ever! PRO puts the power of professional-grade treatment in the hands of everybody. From advanced ergonomics to continuous battery life, every feature is designed with the performance and convenience of professionals in mind.

A PROFESSIONAL TREATMENT IN THE PALM OF YOUR HAND

Standard Ball Attachment: This provides excellent all-around treatment.
Cone Tip Attachment: Used for pinpoint muscle treatment, including the hands and feet.
Thumb Tip Attachment: The closest thing to a massage therapist's thumb! The perfect tool to use when trying to subdue the most painful of knots.
Dampener Tip Attachment: Great for treating less-developed muscle groups and for more petite body types. Ideal for lowering the intensity of the massage.
Wedge Tip Attachment: Perfect for shoulder blades and commonly used for "scraping" and "flushing," which helps decrease lactic acid in muscles.
Supersoft Attachment: A game-changer in massage therapy devices. Used for vibration therapy and sensitive areas on the body.

GUIDED SESSIONS WITH SMART APP INTEGRATION

The Therabody app connects seamlessly via Bluetooth to deliver customised wellness routines pulled from your activity data. Theragun's app will guide you through each wellness routine, showing you all the unexpected ways this device can help enhance your life. It also allows you to track the pressure you apply and adjust your massager's speed using your smartphone!

Available on Apple and Google Play.

STIMULATE CIRCULATION AND RELEASE MUSCLE TENSION

With 16mm amplitude and 2,400 percussions per minute (PPM), the Theragun PRO reaches 60% deeper into the muscle than consumer-grade vibration massagers to stimulate circulation, generate heat, and release muscle tension. Your muscles and knots will be treated quickly and with ease.

EASY TO USE, EASY TO REACH

The Theragun PRO features a redesigned shaft button that makes it easier than ever to change the angle on your Theragun PRO. By adjusting the angle, you can better use the power to target specific muscle groups. The trademark Theragun triangular and light-weight design makes it easy to apply self-treatment
What's Included
Theragun PRO
Protective Carrying Case
6 x attachments with travel case
2 x Rechargeable Lithium-Ion Batteries
1 x Lithium-Ion Battery Charger
Specifications
Usage: Domestic
Proprietary brushless commercial-grade motor with QuietForce Technology™
Smart Percussive Therapy™ with Bluetooth connectivity
3 built-in app-guided preset routines
OLED screen
Customisable speed range (1750-2400 PPMs)
Force meter
Adjustable arm for full-body reach
Delivers up to 60lbs of no-stall force
Wireless charging enabled
2 swappable lithium-ion batteries for continuous run-time (150 minutes run-time each)
Theragun Triangle ergonomic handle design
Industry-leading 2-year warranty
SIMILAR AVAILABLE PRODUCTS
Game changer
This thing has been fantastic. It's made recovery sessions much more effective and I'm noticing better mobility after only a short time using it.
Well worth the spend.
Fantastic gun
I love this gun! Its much more quiet than G3PRO and have more speeds. I'm using it everyday after workout and I have much less muscle less soreness than before!
At home Massage
Great recovery tool after training.
Great massage after a stressful day.
Love the app and Bluetooth features, shows me how much pressure and where to apply to get the most effective treatment. Very impressed on how good my recovery is after a hard workout from using this product. Highly recommend.