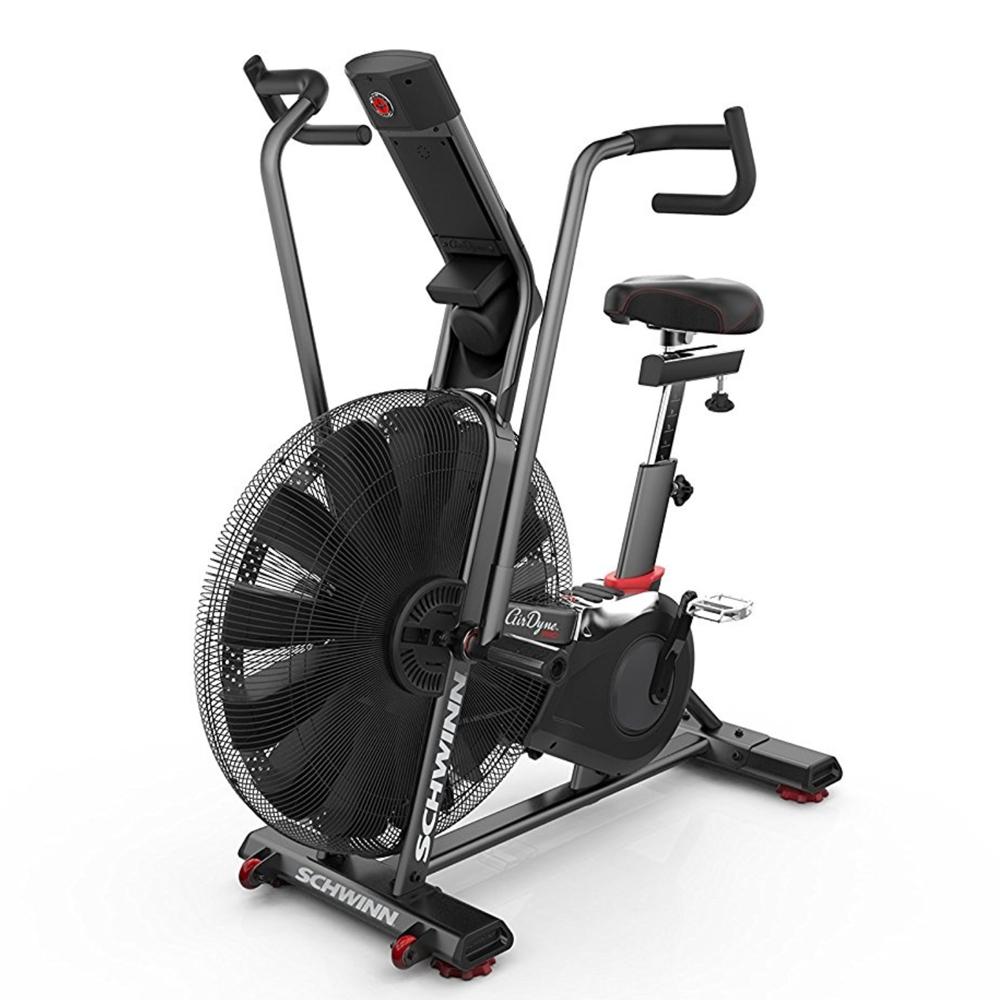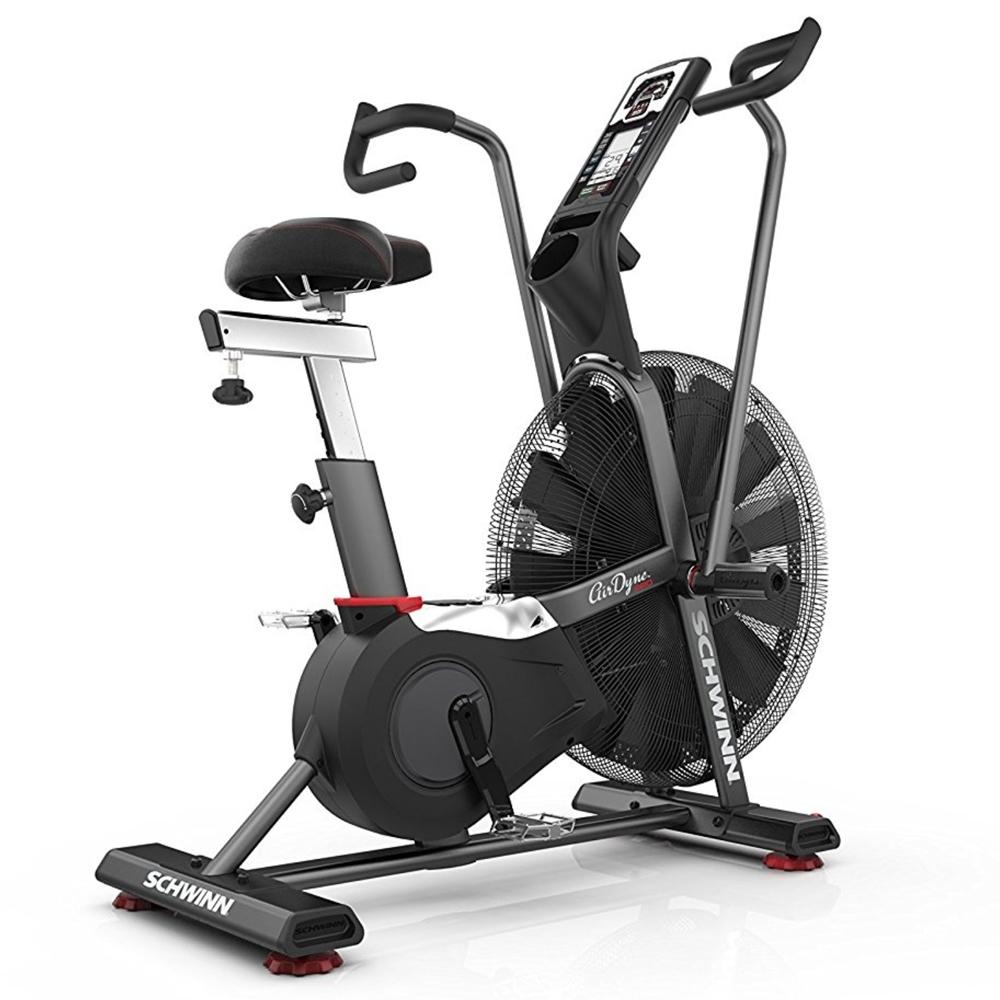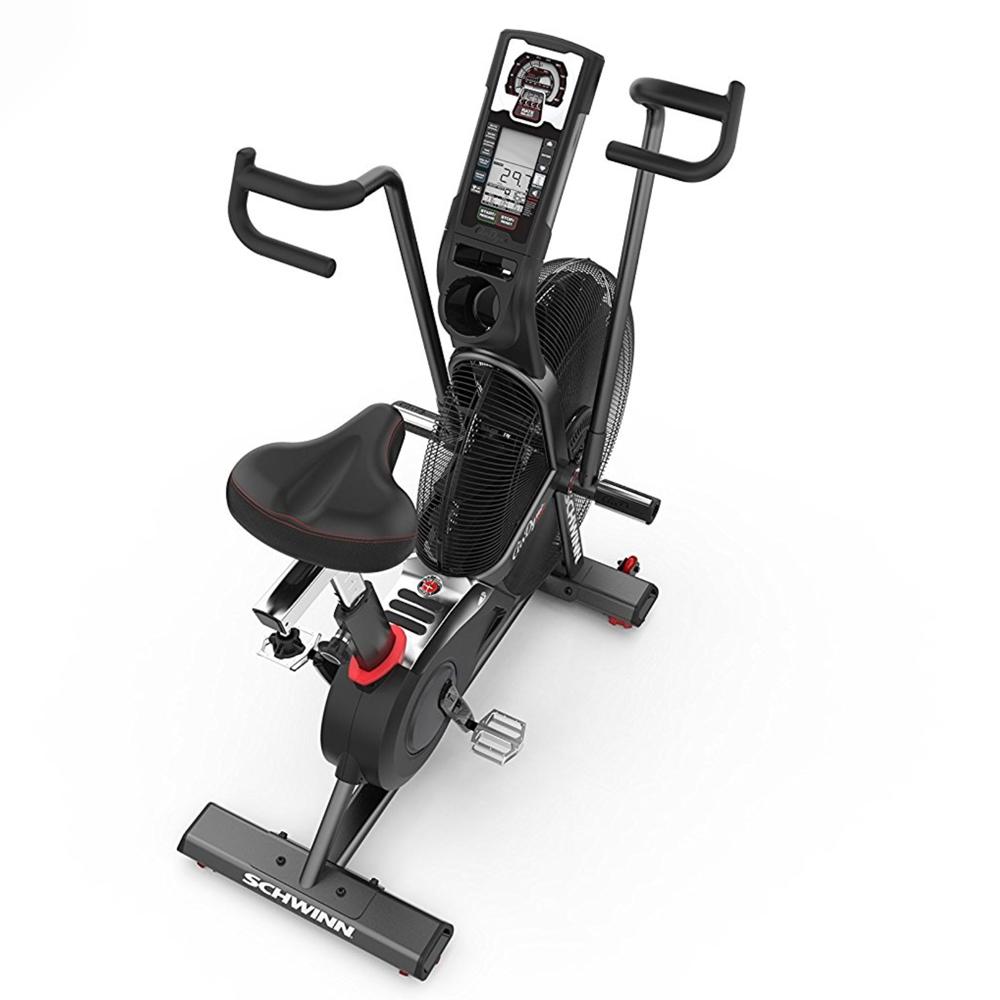 Airdyne AD8
The new Schwinn Airdyne, AD8 leverages the iconic Schwinn air resistance reputation of durability and performance and updates it with a design and feature set in perfect alignment with today's unique fitness challenges and environments. Whether you use it to bring your workouts to a new level or require the perfect total body cardio workout machine for your home; the new Schwinn Airdyne AD8 delivers the latest in air resistance technology for effective and efficient workouts.
---
Key Benefits
ICONIC

Schwinn invented Airdyne technology, built its legacy around the power of unlimited wind resistance and has continued to refine the technology to stand out amongst its peers.

 

DURABLE

The Schwinn AD8 will stand the test of time as well as the rigours of high-intensity training. From the performance-engineered, perimeter-weighted flywheel for smooth startup and cycling, to the proven strength of the splined solid steel cranks that deliver more power to the pedals. The moisture-repellent double-coated steel body construction means the Schwinn AD8 can outlast even the most intense athlete!

 

COMFORTABLE

The Schwinn Airdyne AD8 takes your comfort seriously. It features a revolutionary multi-position handle which offers the flexibility to place your hands either vertically or horizontally. To focus on the upper body, Schwinn has developed anti-slip foot platforms for a more robust push off to leverage more power from your workout. The Schwinn AD8 even offers comfort and customisation when it comes to the oversize, padded seat. Designed with a universal rail and clamp system, you have the flexibility to add your own custom seat.

 

CHALLENGING

With the Schwinn AD8, the challenge is up to you! The more effort you give, the more resistance it delivers, as your sweat equity is channelled straight to our whisper quiet direct drive belt system. Schwinn Airdyne technology blends seamlessly with custom interval training programs to offer a uniquely challenging workout with metrics like watts, calories, time, and distance. Or you can choose to go the lower intensity route – a great option for a body going through recovery from an injury or one that needs a low impact workout. The Schwinn Airdyne AD8 meets you at your level and provides the challenge to keep you coming back for more.

 
Specifications
Usage: Full Commercial
Single-stage direct drive system for efficient power transfer, low maintenance, and infinite levels of challenge.
Telemetric Heart Rate Technology to measure heart rate in real time.
Corrosion resistant powder coated steel construction for longer life for the frame.
Multi-position hand grips offer a variety of workout options.
Multi-display LCD console with Calories, Watts, Time, Distance, Speed, RPM, and Heart Rate readouts.
Optimized fan for high resistance and reduced noise.
Dimensions: 135 x 67 x 135 cm
Max User Weight: 160 kg
Assembled Product Weight: 51.3kg
Domestic Warranty: 

10 Years Frame
3 Years Parts
1 Year Labour

Commercial Warranty: 

5 Years Frame
1 Year Parts
1 Year Parts
SIMILAR AVAILABLE PRODUCTS
Perfect for a whole body workout!
Perfect for a whole body workout with no pressure on joints. Can do a steady tempo session, intervals or do a calorie or time target mixed with weighted or body weight exercises….really get the heart ticking and the body working. Is also economical on space … can still get the car in the garage!
Hi Fran,
We appreciate you taking the time to share your rating with us.
We look forward to seeing you again soon.
GAF TEAM
AD8
For those considering the Schwinn AD8, it is definitely worth it. It's heavy, very solidly built and feels like it will last for years. It very quiet and doesn't move about, no matter how hard I'm pushing when using it. Definitely one of my best ever purchases 👍. I spoke to the guys at Gym and Fitness and purchased it via online invoice, which was painless and it was delivered to my door within a week. Really easy on the joints, but it really makes the muscles and lungs burn if you want it to...
Hi Kelly,
We appreciate you taking the time to share your rating with us.
We look forward to seeing you again soon.
GAF TEAM
Brilliant bike
Highly recommend
Great bike - easy to use
Multiple adjustments
Smooth ride
Awesome workout