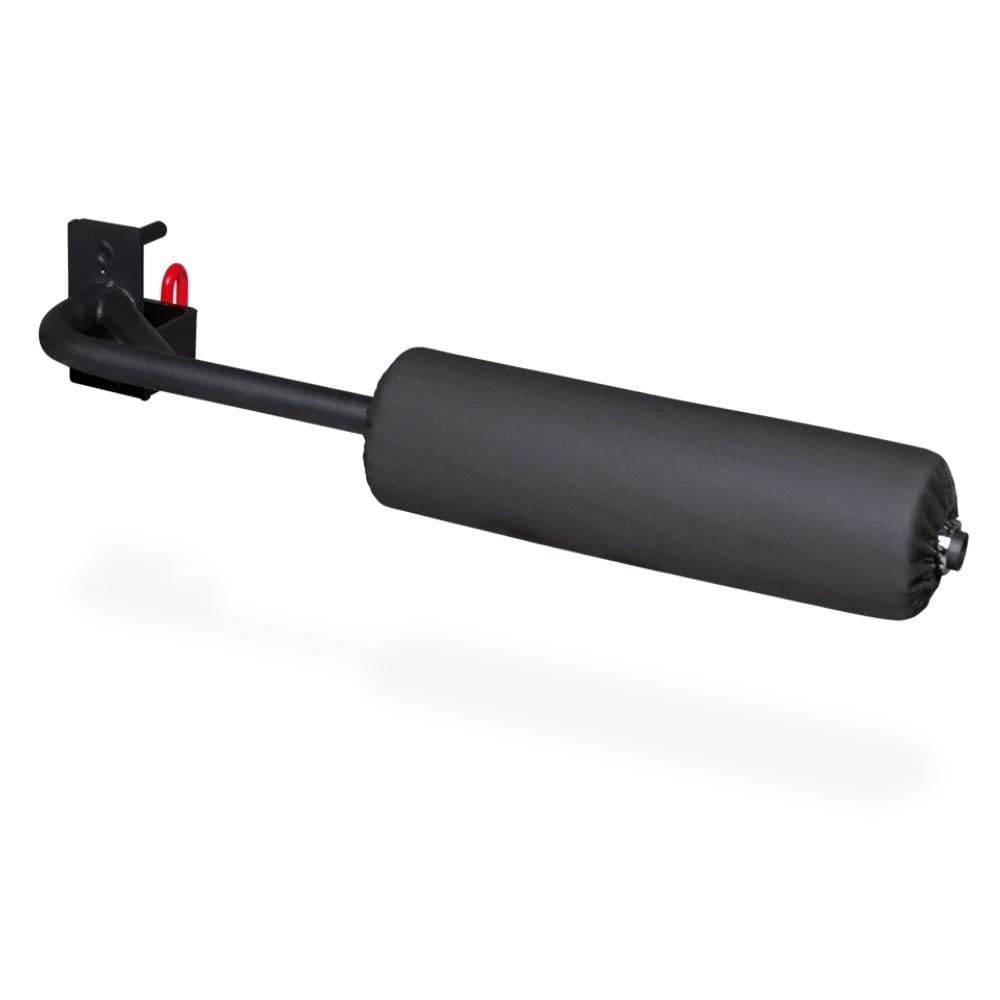 Leg Roller PR-4000
Enhance your Power Rack with the highly versatile, padded Leg Roller attachment. Easy to connect, lock and remove, this will add even more lower body training options to your PR-4000. The leg roller is made from 8- and 11-gauge tubing and steel, with a weight capacity of 272kg.
---
KEY FEATURES
ADD MORE EXERCISES TO EVERY WORKOUT!

Enhance your workouts and add even more exercises with the super comfortable and easy-to-use Leg Roller.

Designed specifically for your PR-4000, you can quickly connect this attachment to your Power Rack uprights and lock it securely into place with a pin.

Compact, lightweight and durable, this attachment lets you perform Back Extensions, Preacher Curls, Split Lunges, and other single-leg movements and act as a Knee Anchor for the Lat Pulldown attachment.
SPECIFICATIONS
Usage: Full Commercial
Attachment Weight: 5.80kg / 12.8lbs
Length: 84.83cm / 33.4"
Pad Length: 44.19cm / 17.4"
Pad Diameter: 12.44cm / 4.9"
Weight Capacity: 272kg / 600lbs
Warranty:

Frame: Lifetime
Parts: 1 year
Upholstery: 30 days
SIMILAR AVAILABLE PRODUCTS
Leg roller attachment
Originally bought these to brace my weight for use with the lat pulldown but found them to be very useful in various other aspects of weightlifting. They're nice quality, sturdy, and easy to move around.
Very Good but Tight on RML
This does fit on rogue rack but it's very tight and on the one I received the screw heads were proud of the UHMW pads. I took one of the pads off and countersunk the screw holes further and sanded it down but then the screw heads bottomed out in the screw holes and wouldn't hold the pad tight at all. I simply left the rear pad off and it's totally fine like that but just know that it doesn't just slip on rogue perfectly. As I understand the rep racks are slightly under 3" so that makes sense.
versatile
Solid, well made, thick, thick padding. hold you down for heavy lat pulldowns. Even works very well for standing leg curls. WOW, great add-on!!! wonder what else I can use it for. Get one when in stock if you have the LLR attachment. I think its better than the PR5000 one. for the pr5k you need two for lat pulldown. On this one, (pr4k) , the pad extends well far enough to hold both legs down comfortably and securely.
Solid Attachment
It fits my Titan X-3 Flatfoot rack to make heavier lat exercises possible.
Awesome
Fits Rogue Monster Lite Squat Rack. So far used for RFE Split Squats, stretching, and with foam ploy boxes rigged a setup for back extensions and leg extensions. Great quality and impressed with functionality.