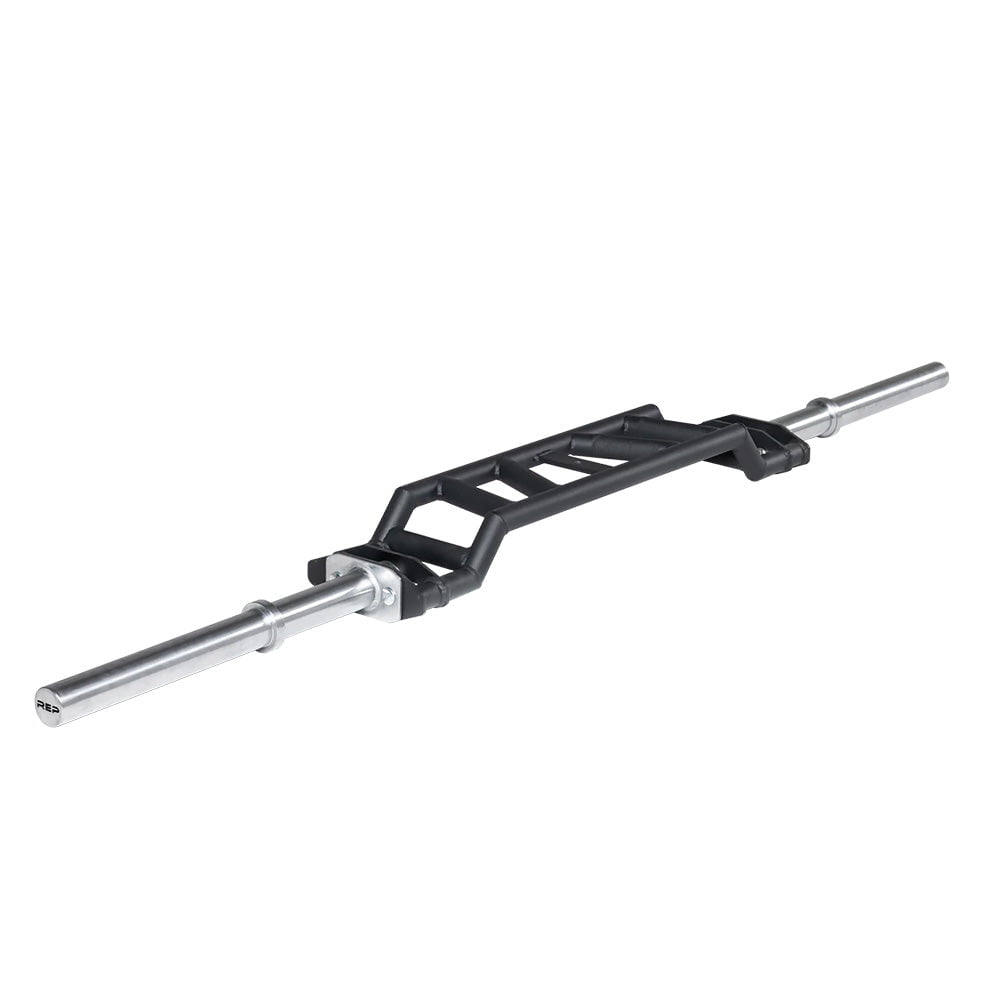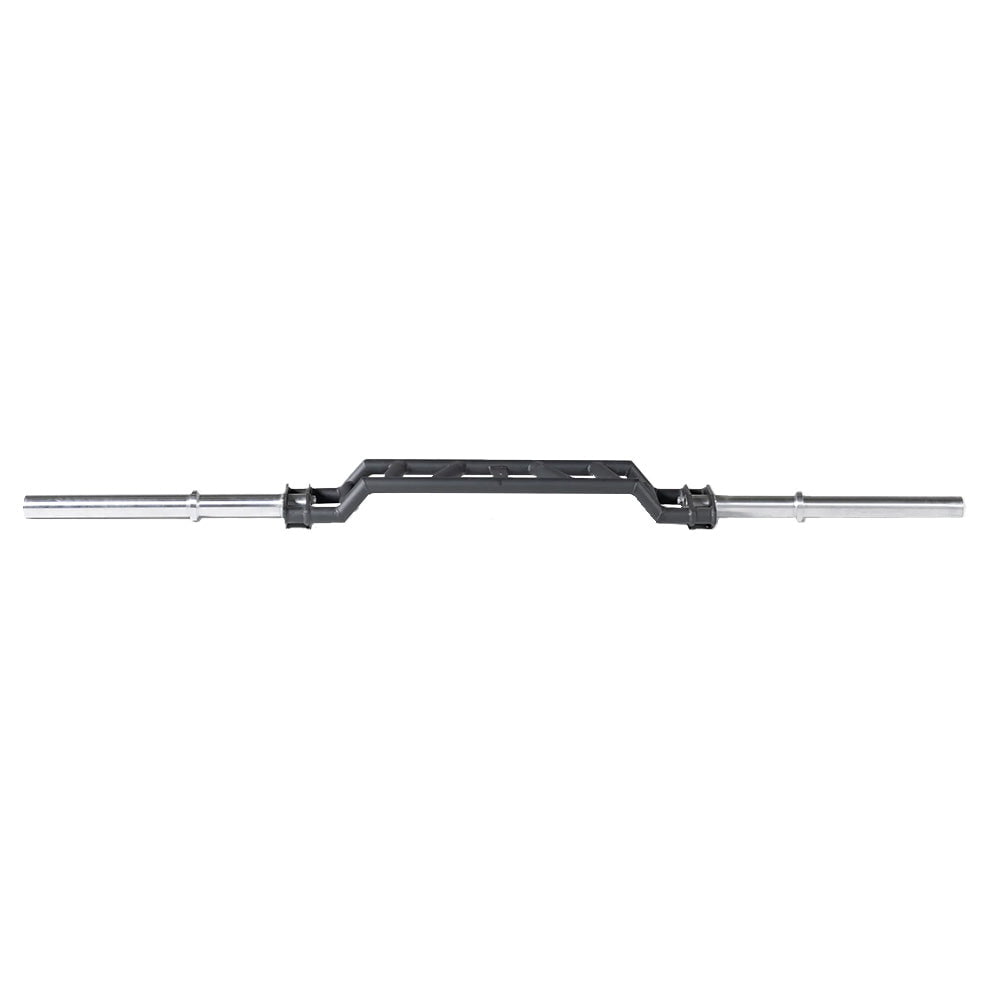 Cambered Swiss Bar
The REP Fitness Cambered Swiss Bar (20.45kg/45lbs) is the perfect addition to any power rack or squat rack set-up. This multi-grip barbell is an incredibly versatile tool for strength training with a cambered design to provide a greater range of motion and the weight is offset from your grip. This creates a pendulum effect, so you have to engage more muscles to stabilise the bar, providing a different stimulus than a traditional barbell. The outermost handle is also set at a deficit so you can pull the bar into a deeper range of motion.
---
KEY FEATURES
OPEN UP YOUR STRENGTH TRAINING

A high-quality, high-performance Cambered Swiss Bar can elevate your power rack and squat rack training. With this bar in your arsenal you can perform Bench Press, Push-Up, Overhead Press, Bent-Over Row, Seal Row, Pullover, Single-Leg Romanian Deadlift, Ab Rollout, Skull Crusher, Hammer Curl and more!


THREE GRIPS FOR TARGETED TRAINING

The three grips have been thoughtfully placed to help relieve any shoulder discomfort and provide placement for more targeted muscle training.


INNOVATIVE REMOVABLE EYEBOLT

The added eyebolt allows our Cambered Swiss Bar to be used as a cable attachment. This is one of the only multi-grip barbells on the market with this functionality.


COMFORTABLE ROUND TUBING

Instead of squared tubing, this bar uses round tubing because it makes for more comfortable loading on your chest and a better-quality bar overall.


KNURLED HANDLES

The moderately knurled handles offer just the right amount of grip without being too aggressive, giving you a better hold during your workouts.


PREMIUM CHROME SLEEVES

The chrome sleeves are not only a more premium material, but also more durable and designed to fit standard clips. You won't have to buy a specialty set to use this bar.


RACKABLE DESIGN

This bar has more space between the outermost handle and the collar so it's rackable on most setups.

SPECIFICATIONS
Usage: Full Commercial
Extras:
Materials:

Steel
Textured Powder Coat

Important Specs:

Removable eyebolt
Three grips
Round tubing
Knurled handles
Chrome sleeves
Rackable
Accommodates standard clips/collars

Product Weight: 20.45kgs / 45lbs
Max User Weight: Static Rating: 368kgs / 810lbs
Dimensions:

Length: 205cm / 80.7"
Loadable Sleeve Length: 35.63cm / 14.03"
Camber Depth: 6.35cm / 2.50"
Handle Diameter: 35mm
Sleeve Diameter: 50mm

Warranty: 5 years
SIMILAR AVAILABLE PRODUCTS