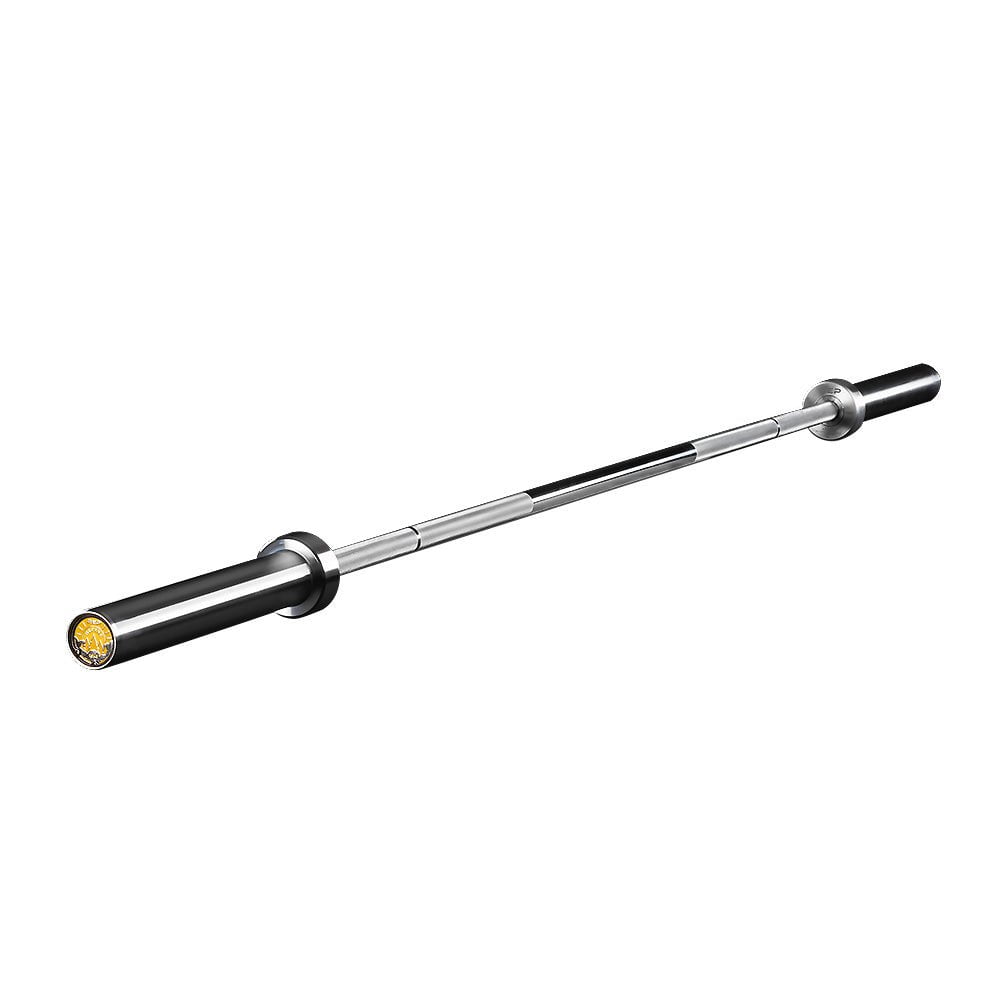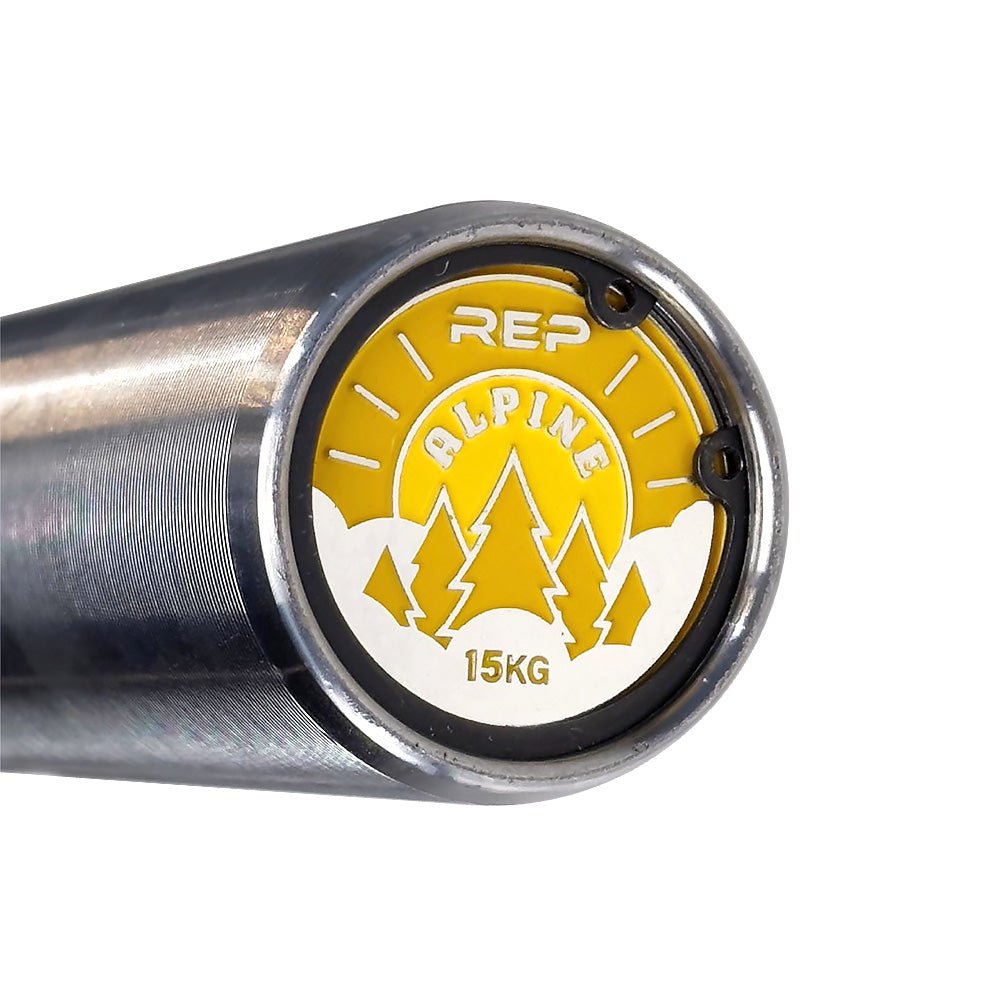 Alpine Weightlifting Bar - 15kg
Elevate your weightlifting journey with the Alpine Weightlifting Bar - a symbol of precision, durability, and excellence. Designed for the passionate lifter, this 15kg barbell seamlessly integrates with commercial gym settings, promising an unmatched lifting experience. Crafted with meticulous attention to detail, it boasts a hard chrome finish, ensuring longevity and resistance against wear and tear. Whether you're a seasoned athlete or just starting out, the Alpine Bar is your trusted companion, pushing you to be better than yesterday, every single day.
---
KEY FEATURES
A TRUE REFLECTION OF EXCELLENCE

The Alpine Weightlifting Bar stands out as REP's premium Olympic weightlifting barbell. Compliant with the International Weightlifting Federation's specifications, it's tailored for those who demand nothing but the best. The hybrid needle-bearing sleeve construction ensures a smoother rotation, while the IWF standard knurl markings guide your hand placement, ensuring precision with every lift.


GRIP THAT INSPIRES CONFIDENCE

Experience a grip that's just right. The medium-depth, volcano-style knurling ensures a solid hold during intense lifts, yet gentle enough to protect your hands during high-volume training sessions. It's the perfect balance, designed keeping you in mind.


RIBBED SLEEVES FOR STABILITY

Explosive Olympic lifts demand stability, and the Alpine Bar delivers. With ribbed sleeves, it ensures plates remain stable and secure, allowing you to focus on your form and technique.


DETAILS THAT MATTER

It's the little things that make a difference. The Alpine Bar showcases high-end details like laser etchings of the barbell name and weight, a nod to Colorado where REP was founded, and unique metal endcaps. It's not just a barbell; it's a piece of art.

SPECIFICATIONS
Material: Steel
Usage: Weightlifting
Shaft Coating: Hard Chrome
Sleeve Coating: Hard Chrome
Weight: 15kg (33.1lbs)
Length: 200cm (79.1")
Loadable Sleeve Length: 32cm (12.6")
Shaft Diameter: 25mm
Sleeve Diameter: 50mm & Ribbed
Bushing/Bearing: Hybrid Needle Bearings
Knurl Style: Medium Volcano with no centre knurling, IWF standard knurl markings
Whip: Medium
Static Rating: 680kg / 1,500lbs
Tensile Strength: 200ksi (approx. 2,000,000 lbs/in^2)
Tolerance: 1%
SIMILAR AVAILABLE PRODUCTS