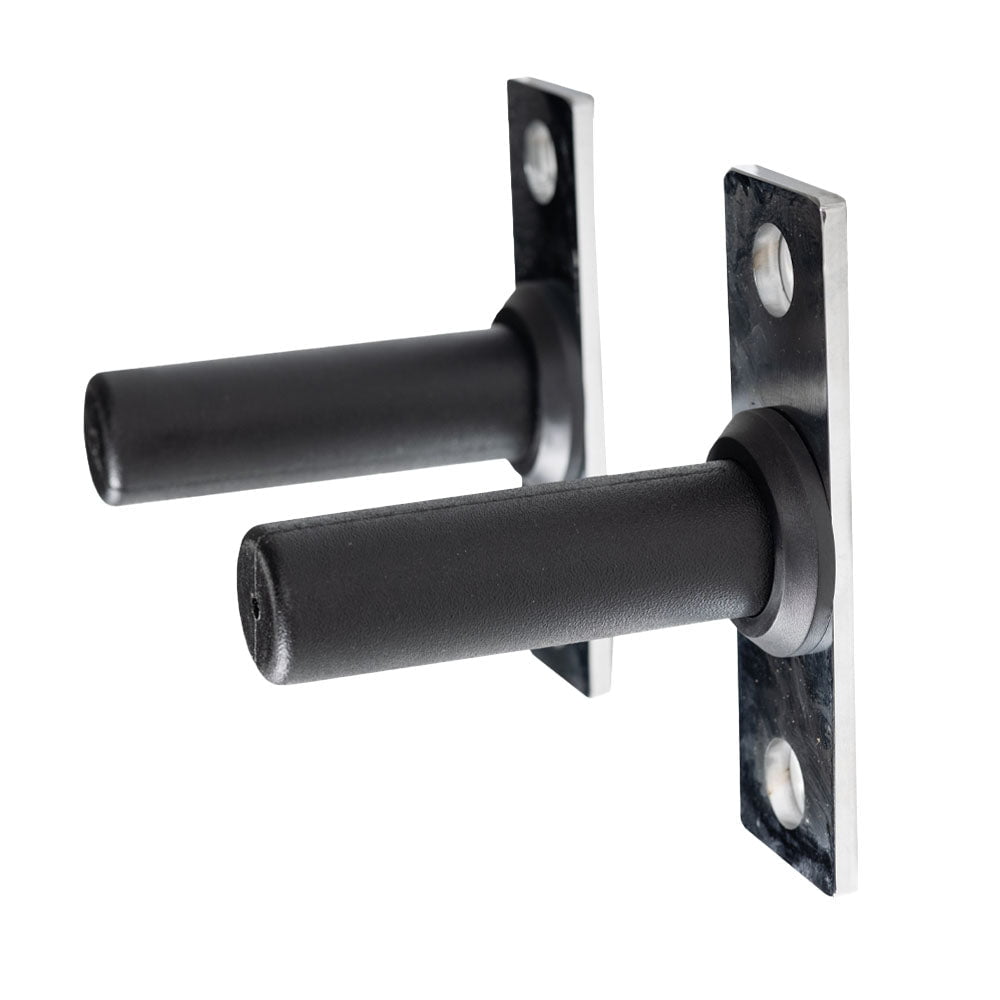 6" Weight Horns PR-5000
With a quick bolt-on design, urethane-coated steel and rubber gasket stops to protect your weights, you can add these 6" (15.24cm) Weight Horns to give your Power Rack a convenient storage option. Easily store 2 x 20kg bumper plates or 4 x 20kg steel plates on each horn.
---
KEY FEATURES
CONVENIENT WEIGHT STORAGE SOLUTION

Instead of having your weights lying around or propped up against your uprights, add this pair of 6" Weight Horns to your PR-5000.

Quick bolt-on design makes them easy to attach to the perfect height on your uprights making for easy installation.

The urethane-coated steel and rubber gasket stops protect your weight plates, combined with a smooth loading/unloading design.
SPECIFICATIONS
Usage: Light Commercial
Important Specs: Each 6" horn can hold 2 x 20kg Bumper Plates or 4 x 20kg Steel Plates
Material: Urethane Coated Solid Bar Stock
Length: 15.24cm (6")
Diameter: 4.57cm (1.8")
Warranty:

Frame: Lifetime
Parts: 1 year
SIMILAR AVAILABLE PRODUCTS
Do the job - but would be nice if the protector pads were fixed in place.
These are the little grommet things that prevent steel plates banging agains the metal on the horns. They aren't fixed and will wander.