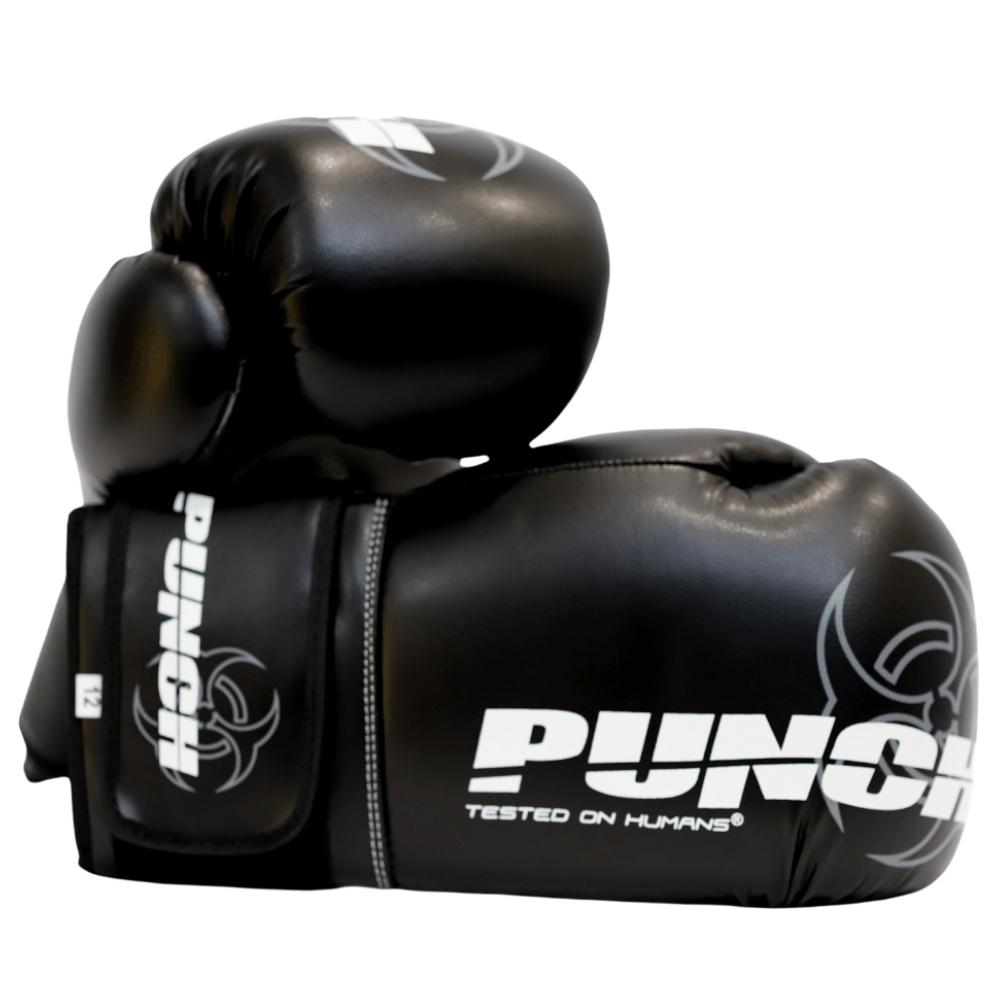 Urban Boxing Gloves - Black
Experience one of the best pairs of boxing gloves on the planet with this premium, breathable and super comfortable set from Punch Equipment. Available in three weights (10oz, 12oz, 16oz), these are ideal for both beginners and intermediate users. They also look the part, with a classic black and white design and Punch logo from Australia's most iconic boxing brand.

---
KEY FEATURES
READY TO GO THE DISTANCE!

The Urban Boxing Gloves are built with durability, comfort, and protection in mind, including:


A long-lasting, Enduro 35 synthetic leather casing
Solid, 3-inch, hook & loop wrist wrap for added stability and reduced injury risk
Fully injected padding mould delivering vital protection over the entire hand
a breathable mesh palm for added breathability when drying and more importantly, keeping sweat and moisture at bay during training.

TRIED AND TESTED FOR OVER 30 YEARS

An iconic Australian brand, Punch Equipment has been designing and manufacturing boxing gear since 1989. Their master craftsmen are some of the most experienced boxing gear manufacturers on the planet, sourcing premium materials from every corner of the globe.

SPECIFICATIONS
Usage: Full Commercial
Important Specs:

3 weights to choose from: 10oz (283gm), 12oz (340gm), 16oz (454gm)
Proven over 7 years as a quality synthetic boxing glove for the beginner and intermediate boxer
Mesh palm for added breathability
Designed with a high-grade Enduro 35 synthetic casing
Built with premium, injected mould padding and generous palm pillowing
3 inch thick Hook & Loop wrist closure for added wrist support

Warranty:

Domestic: 1 year
Commercial: 6 months
SIMILAR AVAILABLE PRODUCTS