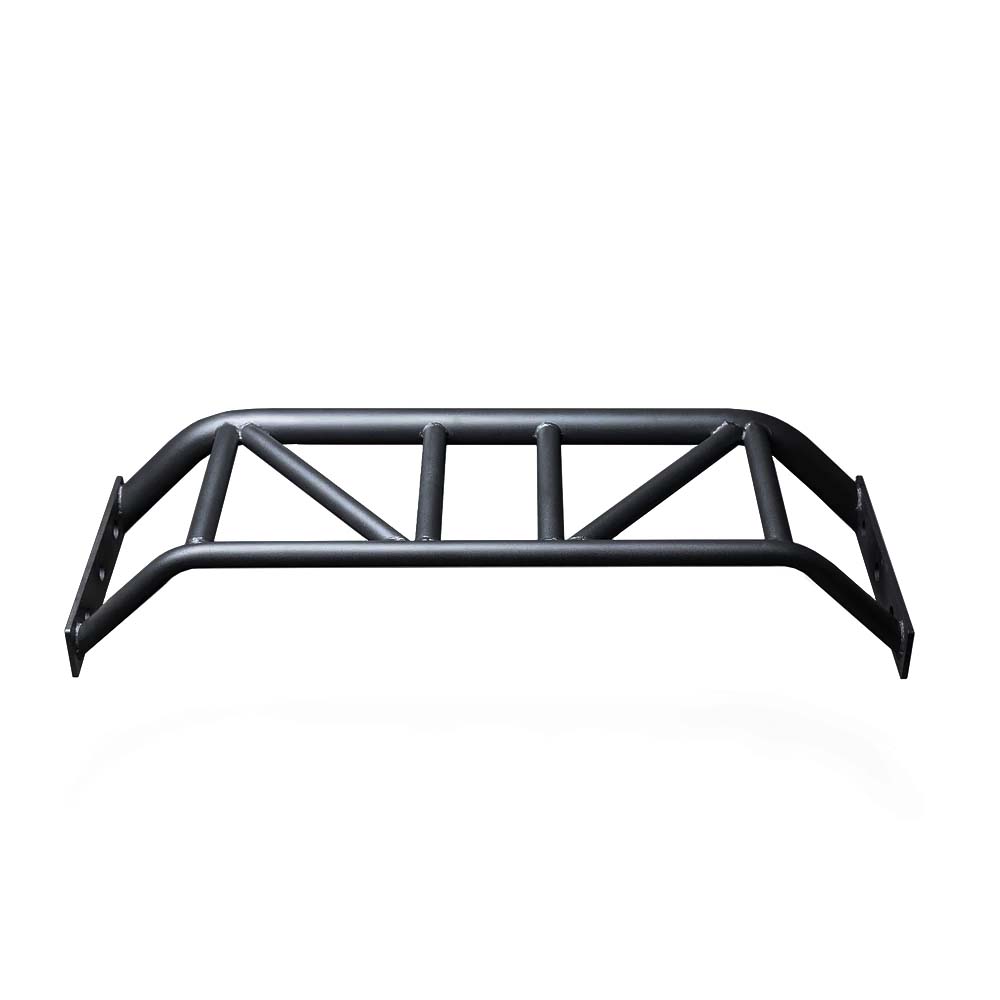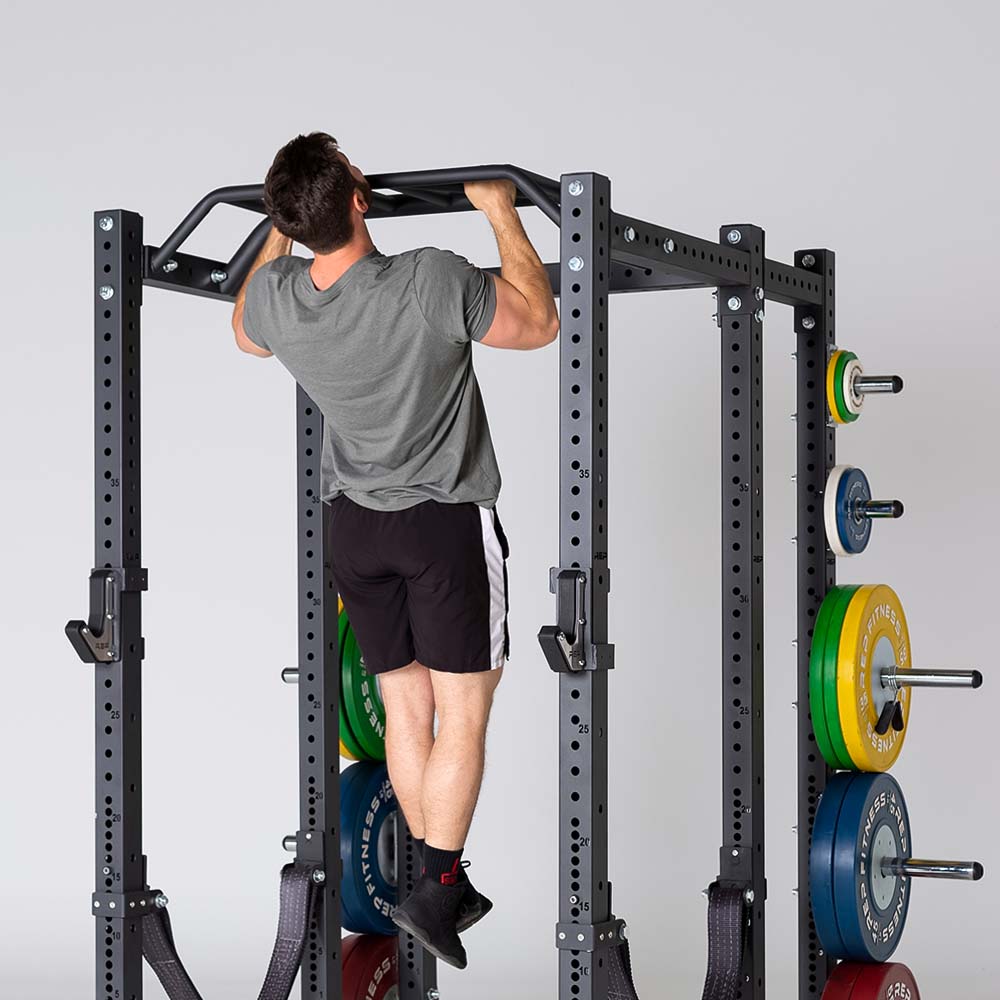 Multi-Grip Pull Up Bar PR-4000
Tough, versatile and ready for anything, add this Multi-Grip Pull-Up Bar to your PR-4000 to expand your training. Features a standard 1.25" (3.2cm) thick standard pull-up bar in the front, 1.25" (3.2cm) thick angled and neutral grips and a 2" (5.08cm) thick bar in the back.
---
KEY FEATURES
TARGET A RANGE OF MUSCLE GROUPS

Offering a number of different grip options - including traditional, neutral, close and wide-grip - this handy attachment is a must have for your REP Fitness Power Rack.

Isolate more upper body muscles through a range of grips
Made with incredibly tough 14-gauge steel for added durability
Easily attach pull-up bands to expand and add variety to your training
If ceiling space is an issue, simply invert the bar and you're ready to go
SPECIFICATIONS
Usage: Full Commercial
Weight: 12.02kg / 26.5lbs
Length: 105.15cm / 41.4"
Width: 37.08cm / 14.6"
Total Height: 18.54cm / 7.3" (Adds 1" height to power rack or none if inverted)
Material: 14-Gauge Steel
Grip Spacing:

Neutral-Wide: 72.13cm / 28.4"
Neutral: 15.49cm / 6.1"
Neutral-close to wide: 28.19cm / 11.1"
1.25"- 2": 31.24cm / 12.3"
Length of 1.25" & 2" straight: 72.13cm / 28.4"

Warranty:

Frame: Lifetime
Parts: 1 year
SIMILAR AVAILABLE PRODUCTS
Excellent construction but limiting design
I wanted to love this bar, but I'm a 5'1" female and need to use a narrower grip for pull-ups and chin-ups. The 45 degree grips make this completely unusable because they force me to widen my grip by 2-3 inches on both sides. Even my 5'10" husband couldn't find a comfortable grip. I wish it was just the straight bars and neutral/90 degree grips. We had to take this multi-grip bar off and replace it with a straight bar, but I'll miss the ability to use a neutral grip.
Nice...very sturdy and good knarl
Nice...very sturdy and good knarl on the bar.
Solid and Outstanding
High quality and rock solid. Love it.
Sure this is great too!
Sure this is great too! Cant wait to get my PR4000 to get my garage gym started.