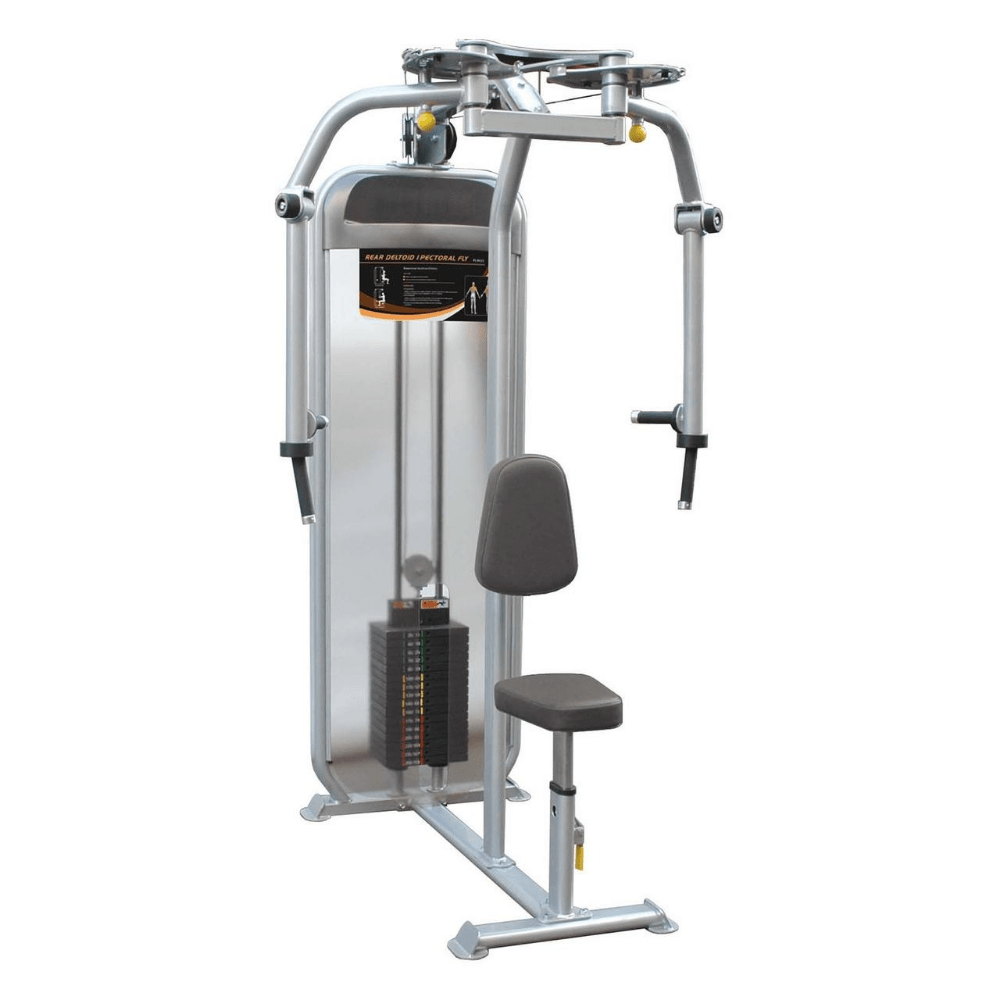 Studio Pec Deck/Rear Delt w/ 250lb Stack
The Impulse Studio Pec Deck and Rear Delt with 250 lbs weight is designed to allow two exercises with one machine. It can be used to perform train the chest and rear delts.
---
Each piece is designed and constructed to withstand the heavy use of busy commercial gym environments. At the same time, the design, setup and movements are all intuitive and easy to understand for users with varying levels of experience. This makes the Studio range perfect for hotels, education facilities and commercial gyms alike where floor space is always at a premium.
Key Features
Adjustable starting position to accommodate users of all sizes and to provide stability and comfort
Highly visible yellow adjustment levers
Sleek grey upholstery and silver frame fits in with all gym surroundings
The dual-use design offers more functionality in fewer fixed-resistance stations
Specifications
Usage: Full Commercial
Dimensions: 1365mm (L) x 1299mm (W) x 2061mm (H)
Weight Stack 1: 77kg (170lb)
Weight Stack 2: 113kg (250lb)
Max User Weight: 150kg