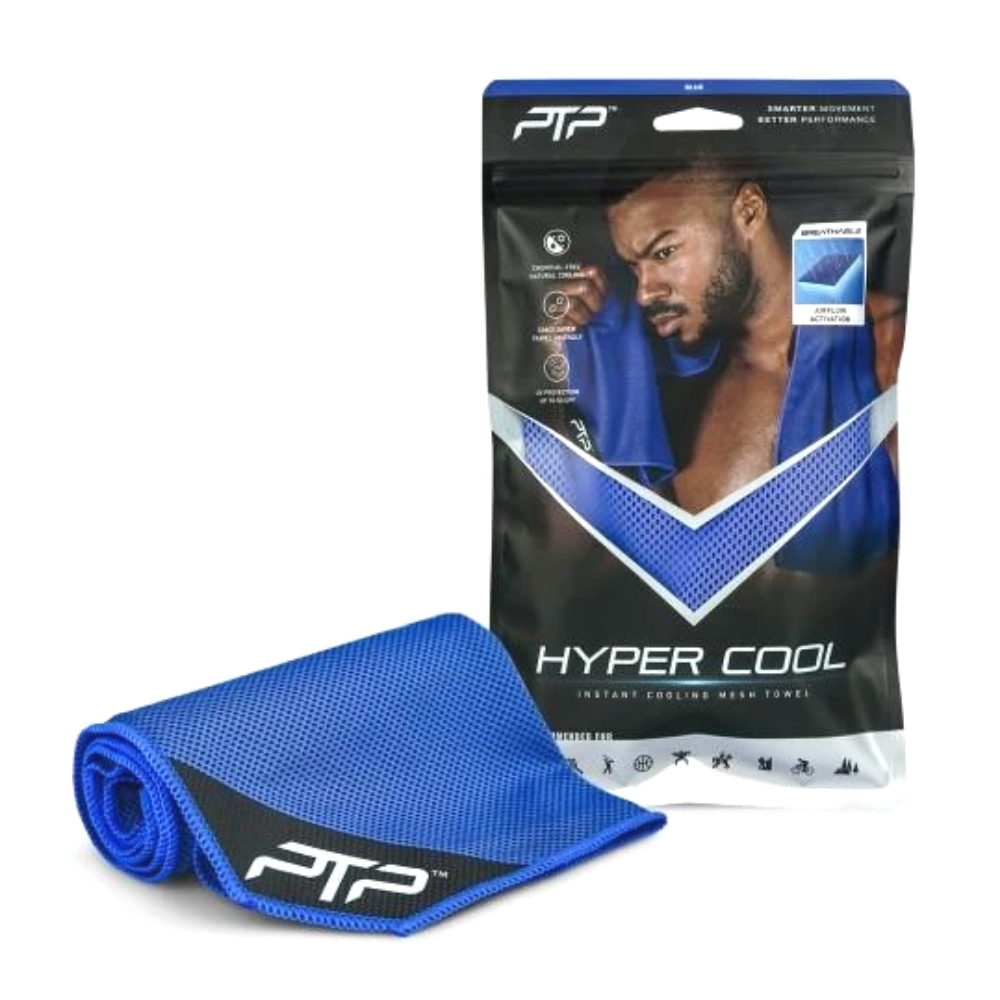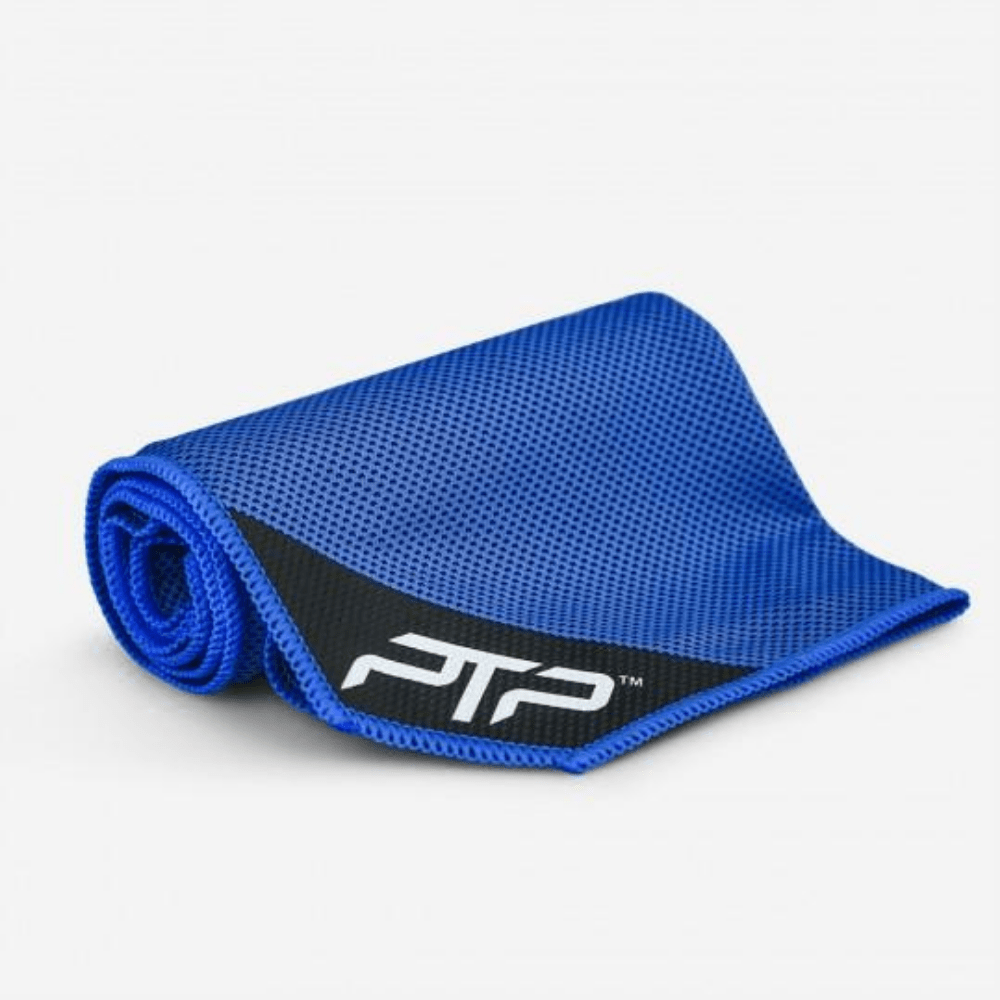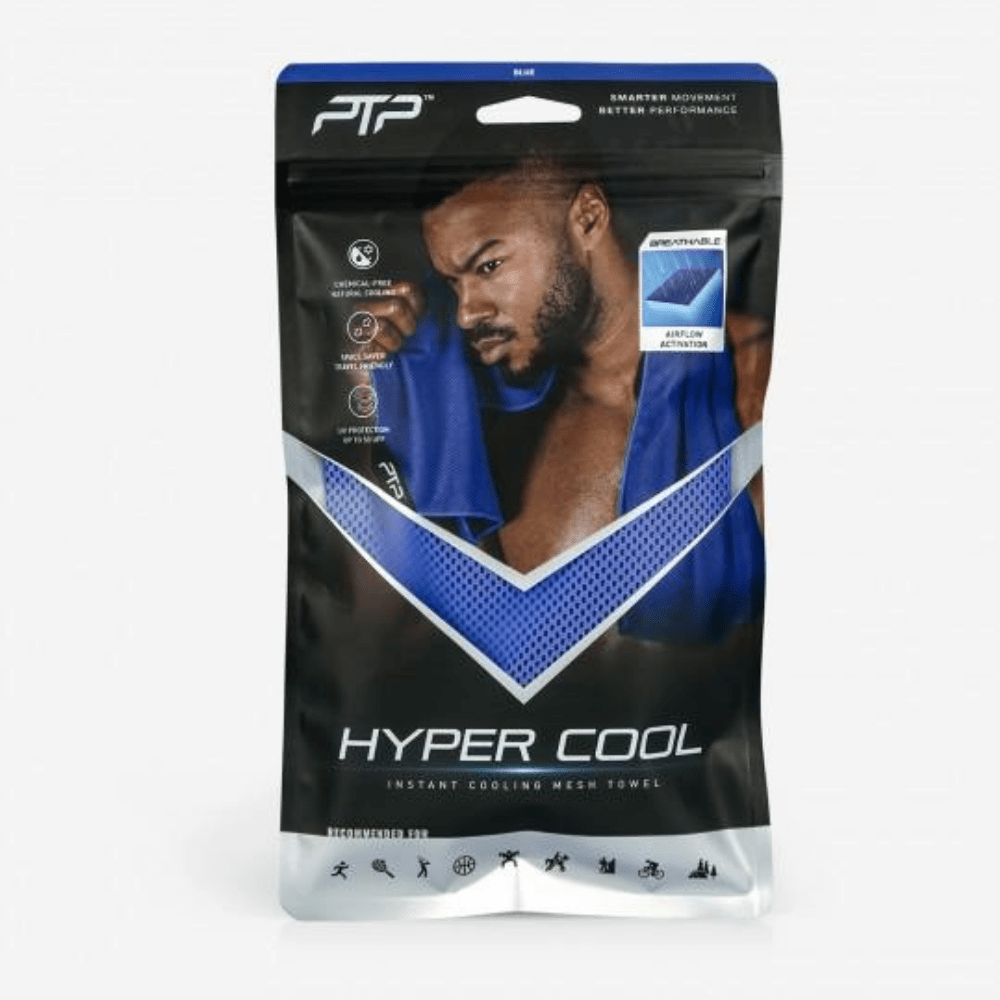 Hyper Cool Towel (Blue)
Stay dry and cool during your intense workouts thanks to the PTP Hyper Cool Towel's absorbent and quick-dry fibres. Place this towel in the freezer for a couple of hours for extended cooling effect. Whether you're into team sports, golf, cycling, running, rock climbing, camping, camping, fishing or globetrotting, you will find many ways to use this convenient and reliable towel.
---
Key Features
Extremely lightweight and compact, making it ideal for travelling
Highly absorbent, quick-dry and cooling
Made from special mesh fabric with evaporative technology
Simple to use: wet, wring, snap and wear for instant cooling
Multi-purpose: to wipe off face/body or wear as a refreshing headband/wrist band
Perfect for golf, gardening, camping, rock climbing, running, cycling and more
Specifications
Usage: Light Commercial
100cm (L) x 30cm (W)
Dimensions: 2cm (L) x 14.4cm (W) x 24.5cm (H)
SIMILAR AVAILABLE PRODUCTS
PTP Hyper Cool Towel (Blue)
Hi Denise,
Thank you for taking the time to rate our Hyper Cool Tower, we realy appreciate the 5--star rating! We hope that this contributes well to your workouts and please don't hesitate to reach out to is if you have further feedback or comments regarding the product and your experience.
Happy training!
GAF Team