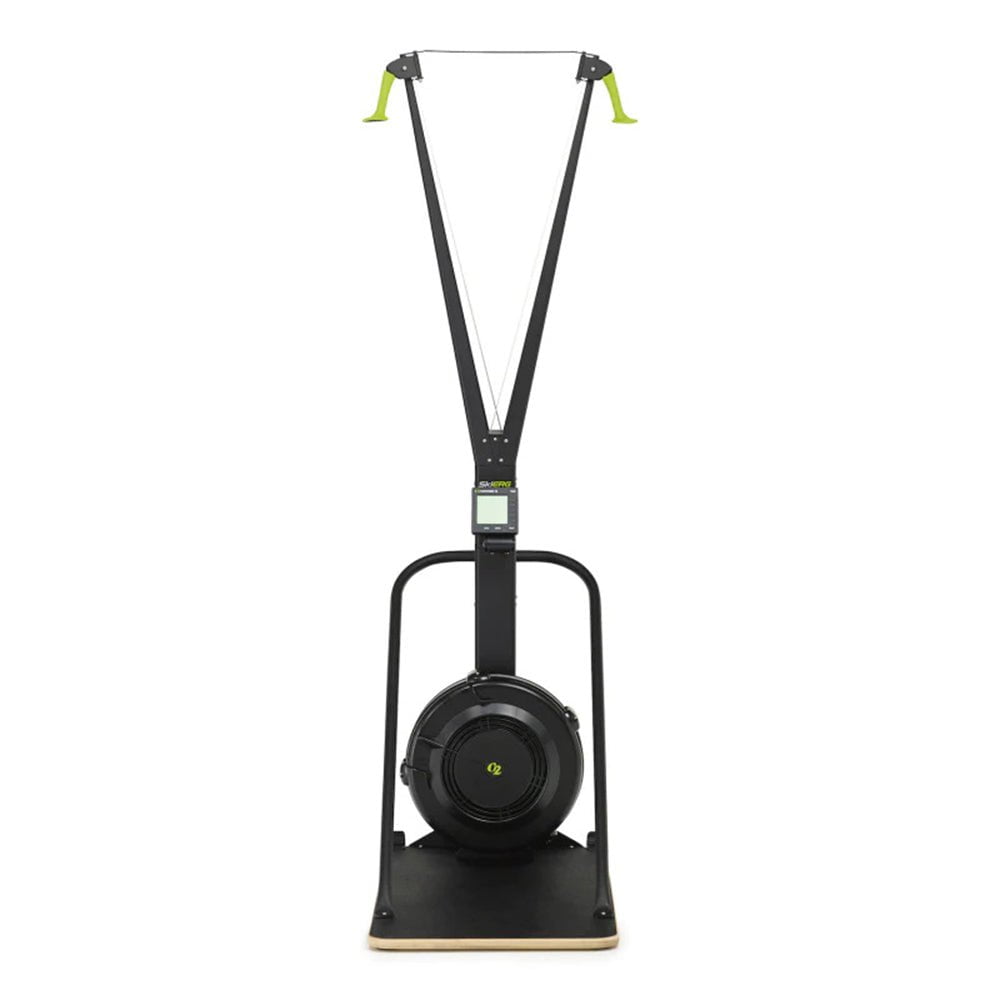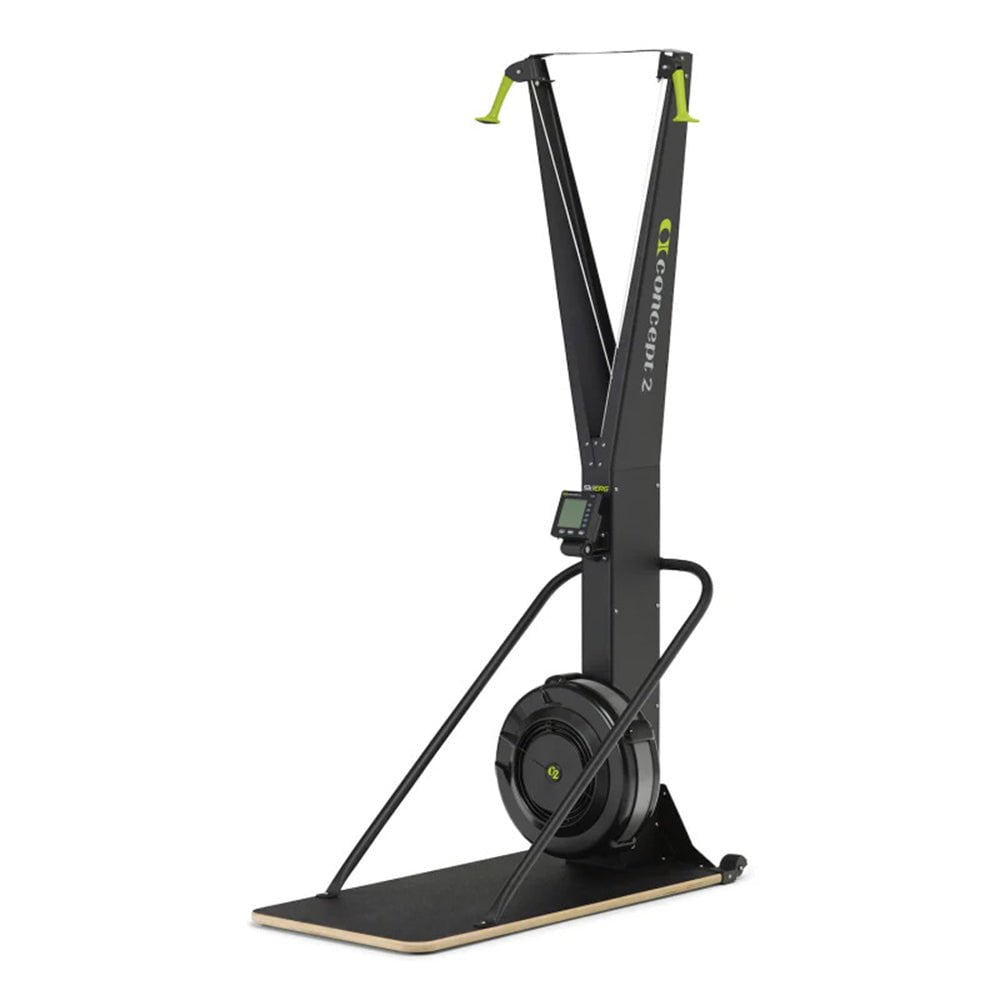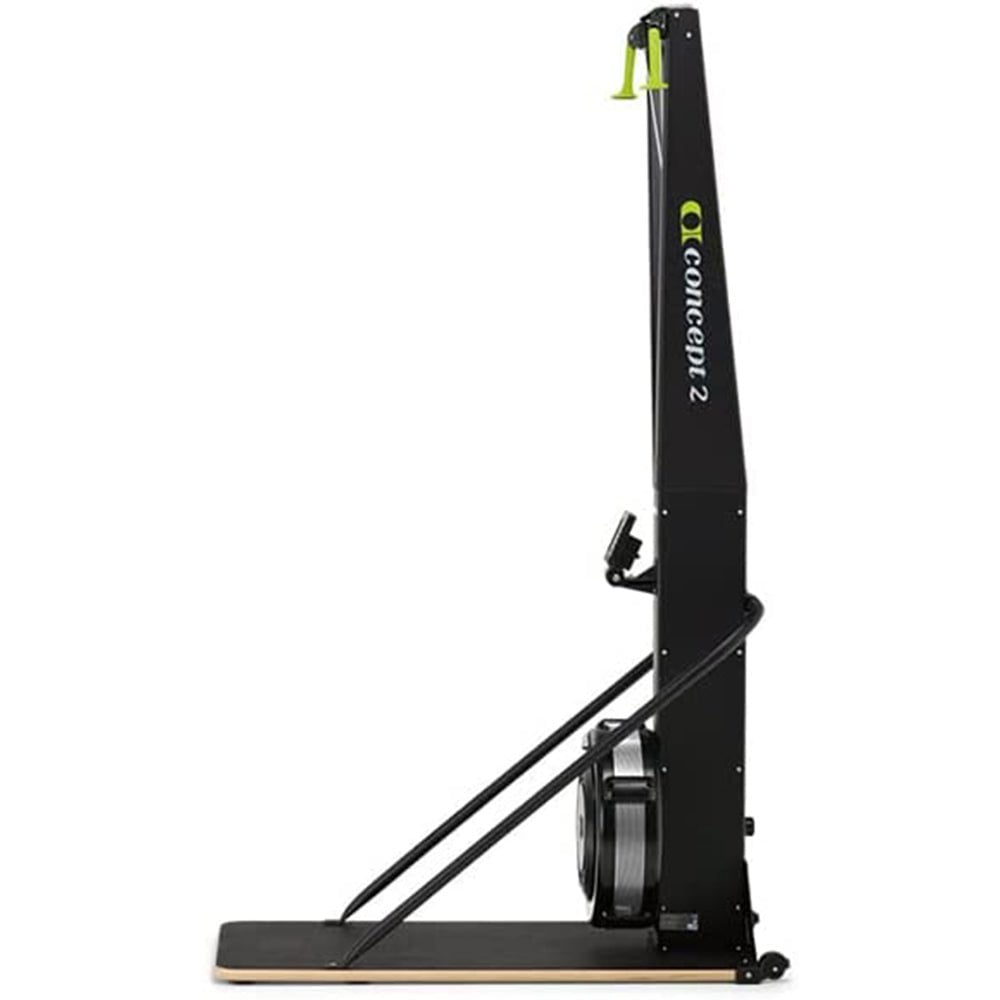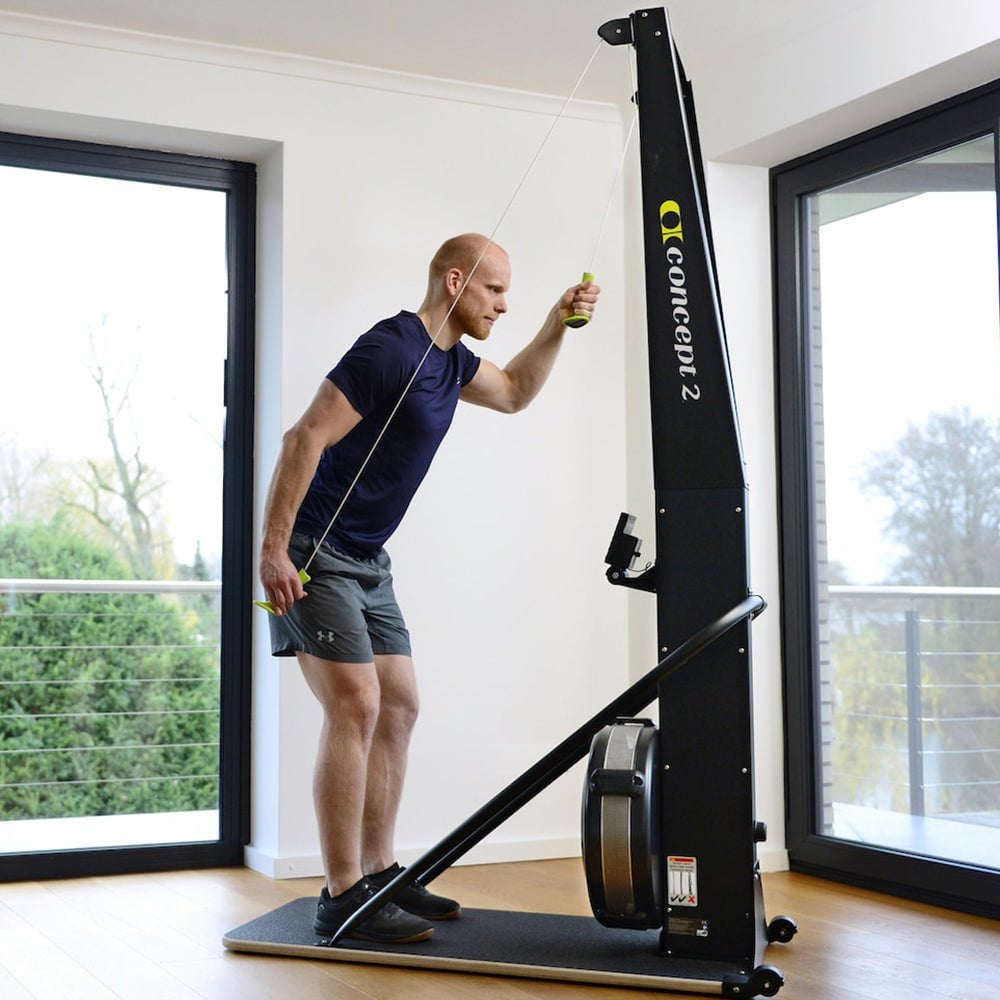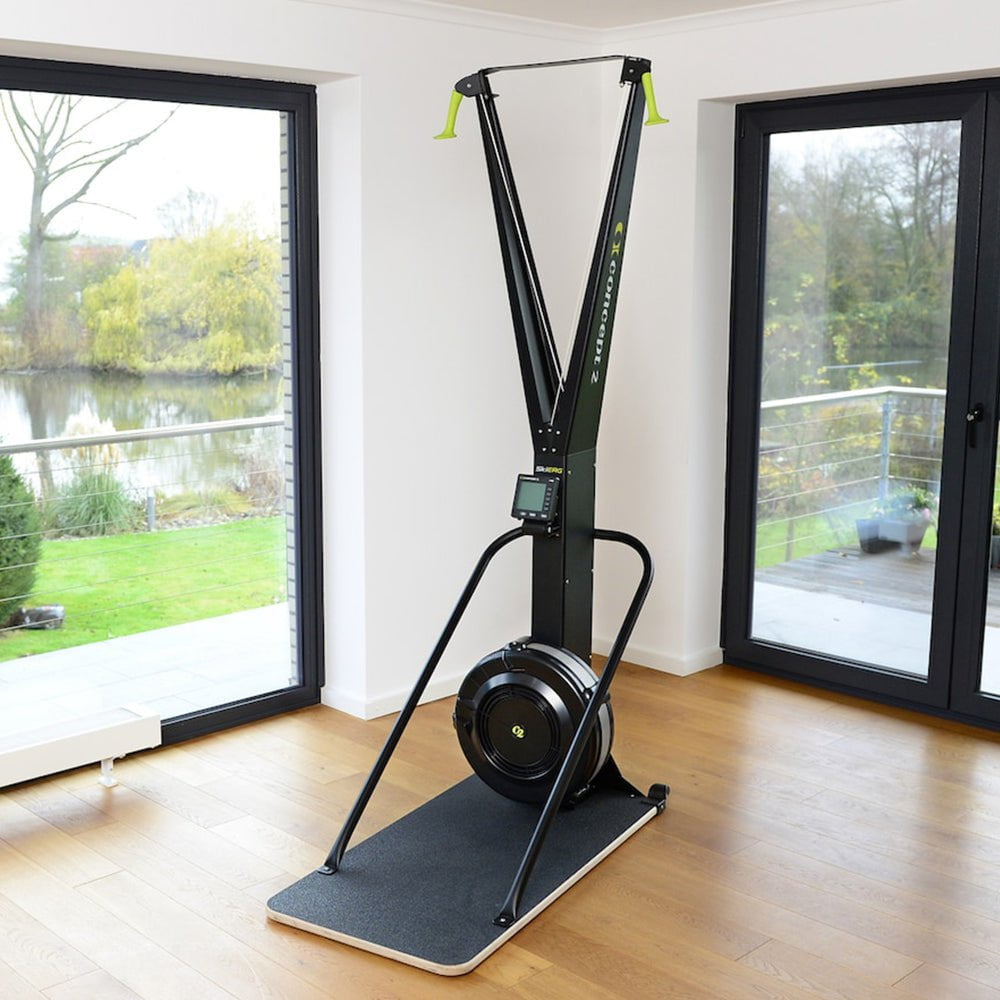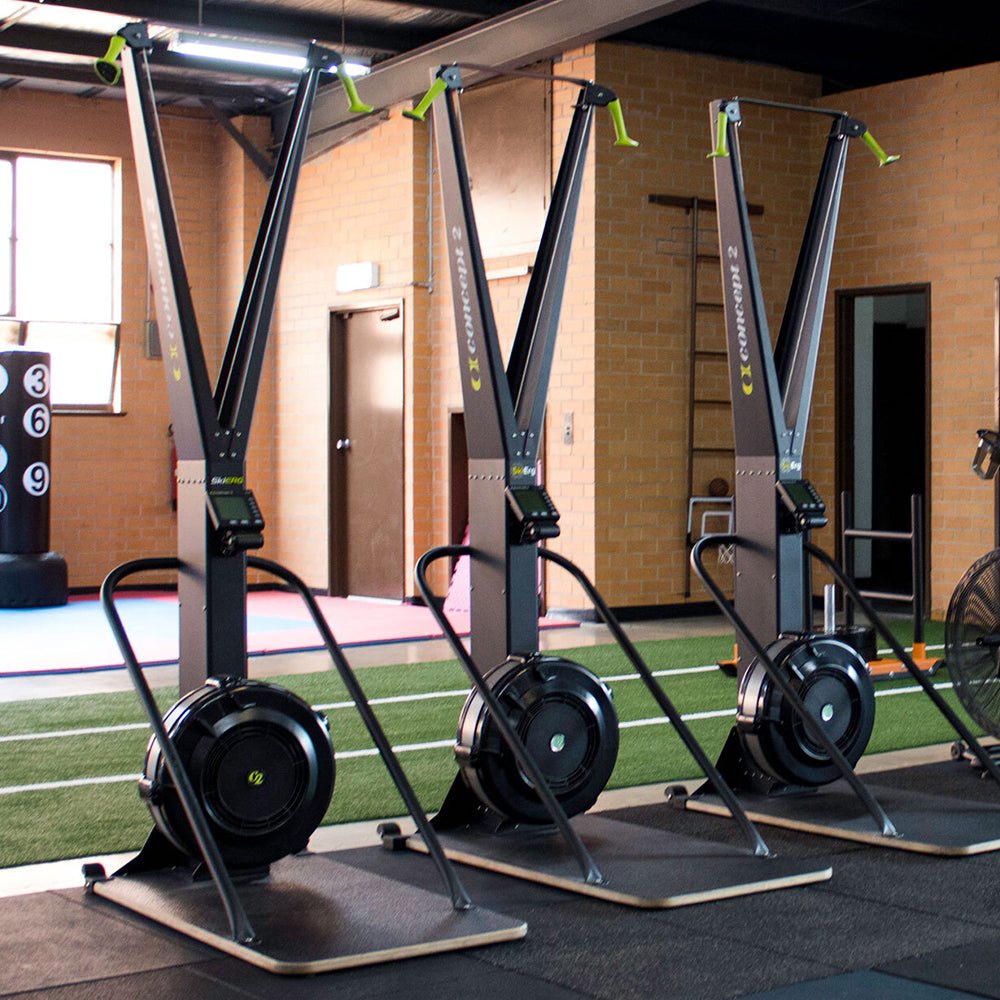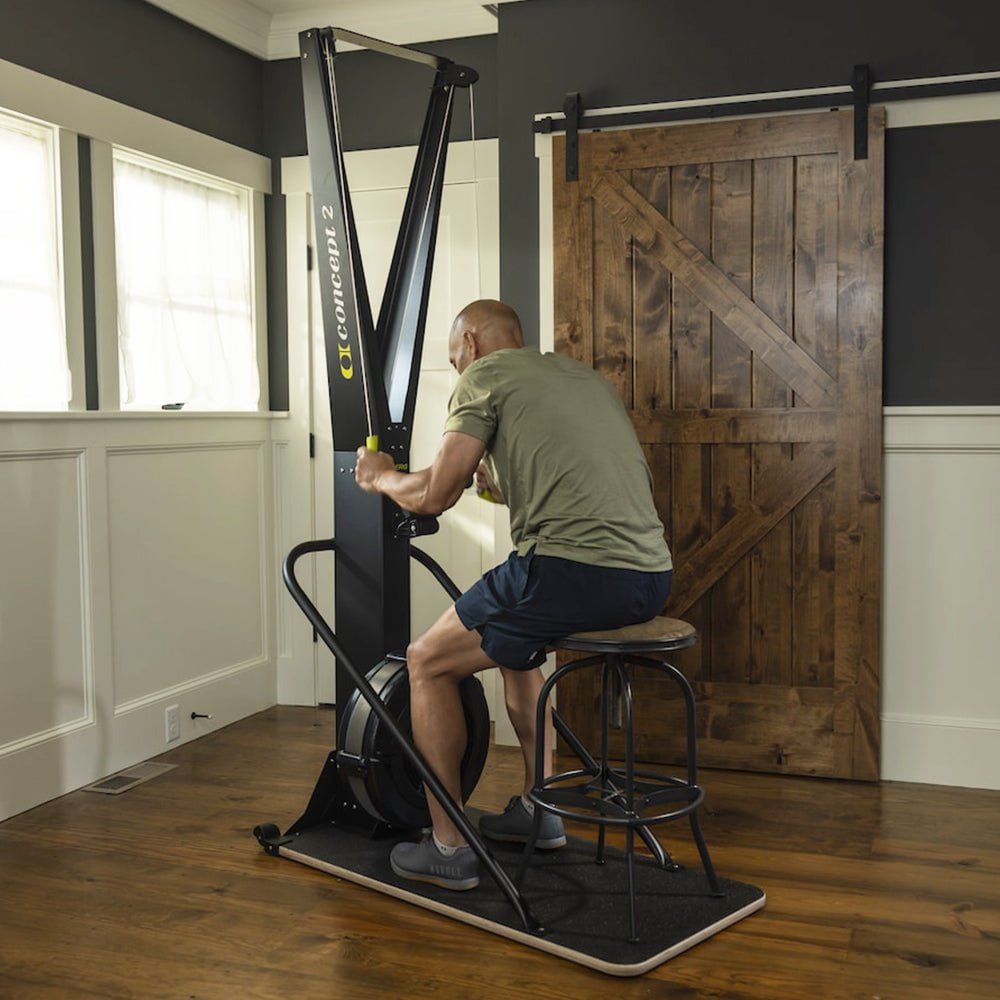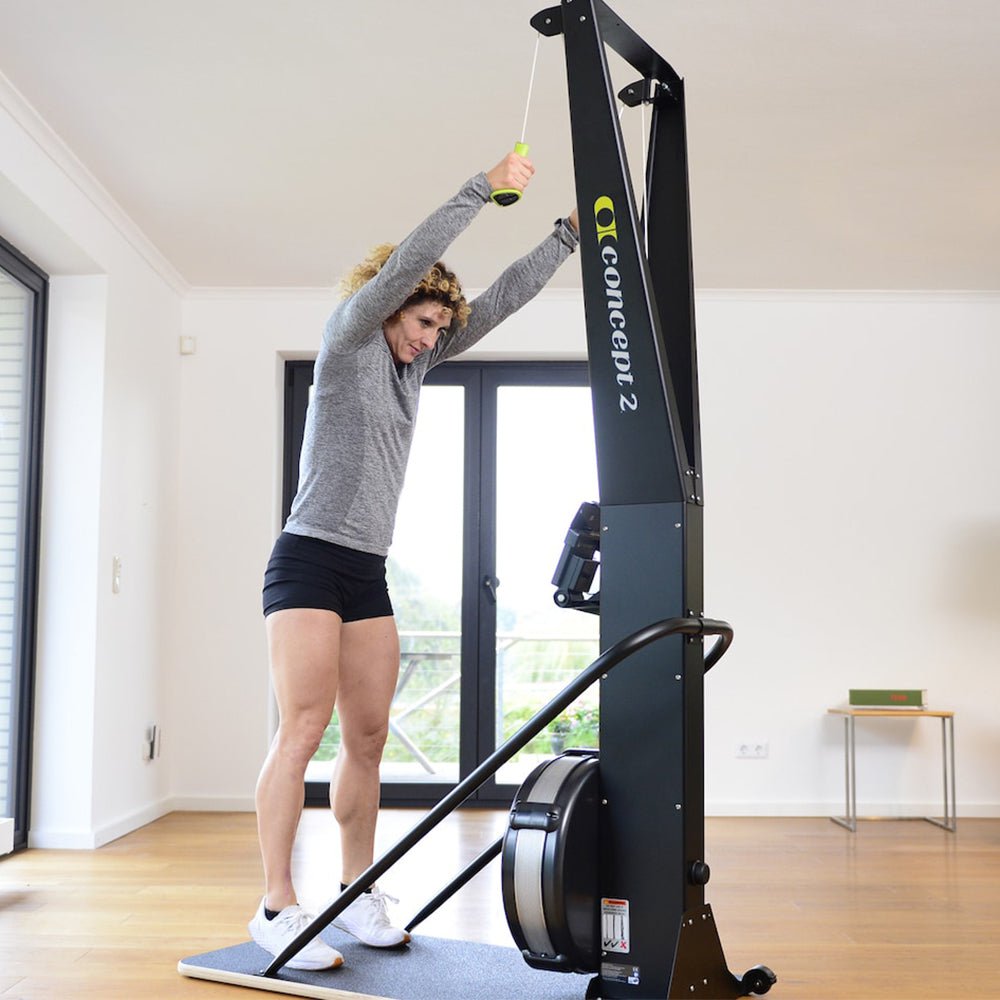 Ski Erg
Experience the exhilaration of Nordic skiing from the comfort of your home or gym with the Concept2 SkiErg. This versatile fitness machine is used by CrossFit and Group Training gyms worldwide and delivers a full-body workout that builds strength and endurance. Its unique design allows classic alternating arm or double pole swinging techniques, just like in Nordic skiing. With the same flywheel resistance and electronic monitoring system as the renowned Concept2 indoor rower, the SkiErg provides accurate performance data to help you track your progress. Plus, its durable construction ensures it will withstand rigorous use for years to come. Ready to take your cardio to the next level? Try the SkiErg and feel the burn!
---
KEY FEATURES
MONITOR YOUR PERFORMANCE

The SkiErg's Performance Monitor sets it apart from other cardio training devices. The advanced monitor is sophisticated yet user-friendly, allowing you to assess your output accurately, monitor your progress, and compare your scores with other users. Each SkiErg comes with Concept2's most advanced Performance Monitor, the PM5.


GET CONNECTED

The PM5 monitor has both Bluetooth and ANT+ wireless connectivity, allowing it to connect to many heart rate belts, fitness devices, and apps. The free Concept2 ErgData app helps you track your workouts and can sync with the Concept2 Online Logbook. Available for IOS and ANDROID

COMPACT AND EASY TO MANEUVER

The SkiErg can be either mounted on a wall or used with a floor stand. Wall mounting provides the most compact option, while the floor stand, with its anti-skid deck and caster wheels, provides an all-in-one solution that makes the SkiErg mobile. Either way, the SkiErg is easy to assemble, and quick to get up and running.



RESPONSIVE RESISTANCE

The SkiErg responds to your effort on every pull, giving you full control of your exertion and resistance. The spiral damper allows you to adjust the airflow to the flywheel quickly, so you can customize the feel of your workout.


ERGONOMIC HANDLES

The SkiErg's ergonomic, strapless handles provide a comfortable, secure grip and won't absorb sweat so they stay dry in high-use settings. They are also suitable for all hand sizes as they require no adjustment.


BUILT FOR DURABILITY

The SkiErg's drive system features high-strength cords that are much stronger than steel yet incredibly lightweight, resulting in a responsive and smooth workout experience. And, these machines are tough and built to last, withstanding rigorous use in living rooms, health clubs, and military bases worldwide. Trusted by Fitness professionals because they are reliable and easy to maintain, allowing you to focus on getting the most out of your investment.

SPECIFICATIONS
Monitor: PM5
Power Requirement: Takes two D-cell batteries. SkiErg provides operating power when the machine is in use.
Frame: Aluminum
Finish: Powder coat
Color Scheme: Black
Space Recommendations:
Width at bottom: 19 in (48.3 cm)
Width at top: 20.5 in (52 cm)
Depth: 16 in (40.6 cm)
Height: 85 in (216 cm)
Mounted on Floor Stand: 23.5 in x 50 in x 85 in (60 cm x 127 cm x 216 cm)
SIMILAR AVAILABLE PRODUCTS
Heavy HITTAZ
Good use for home and enjoying it...
Concept 2 ski erg platform 1 star review is ridiculous
This is a great product and Shizam, your 1 star review is stupid, irresponsible and mis-representative of the product.
Hilarious modelling
Why do all of your chosen models have the worst posture ever? Hahahahahahaha