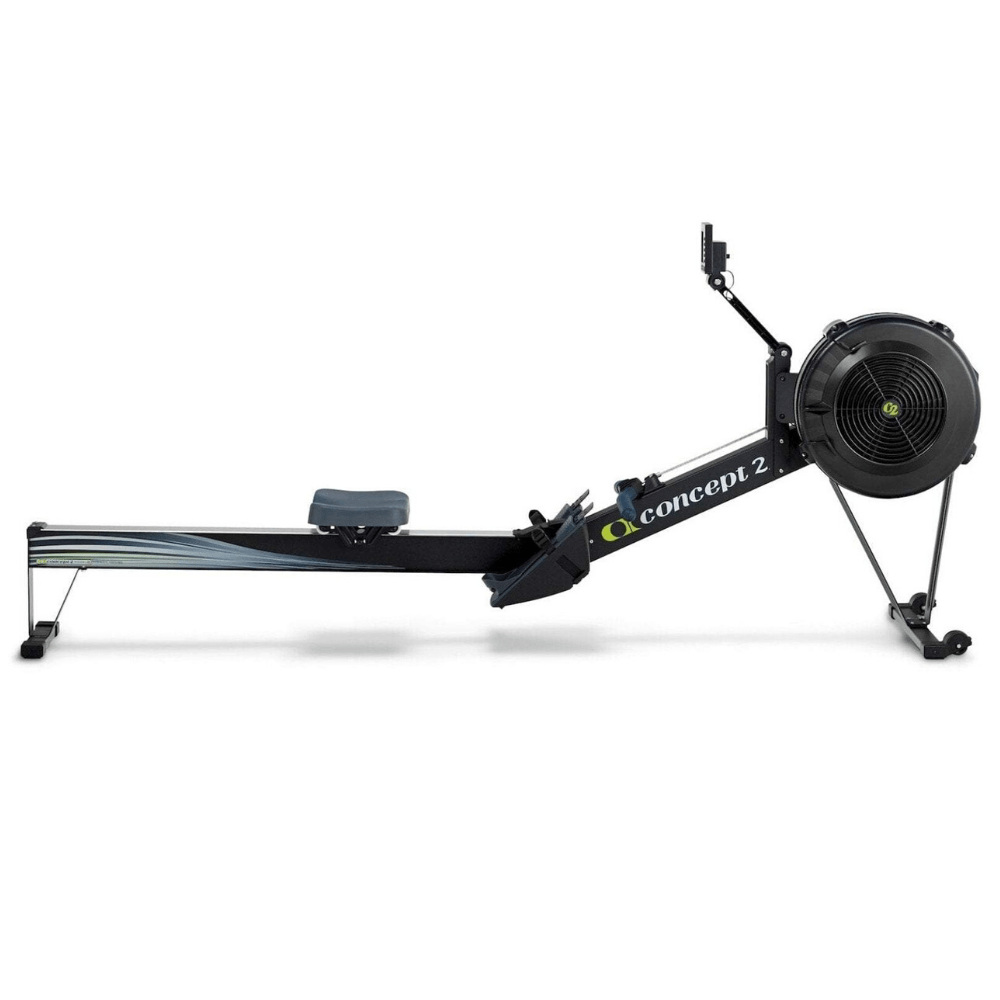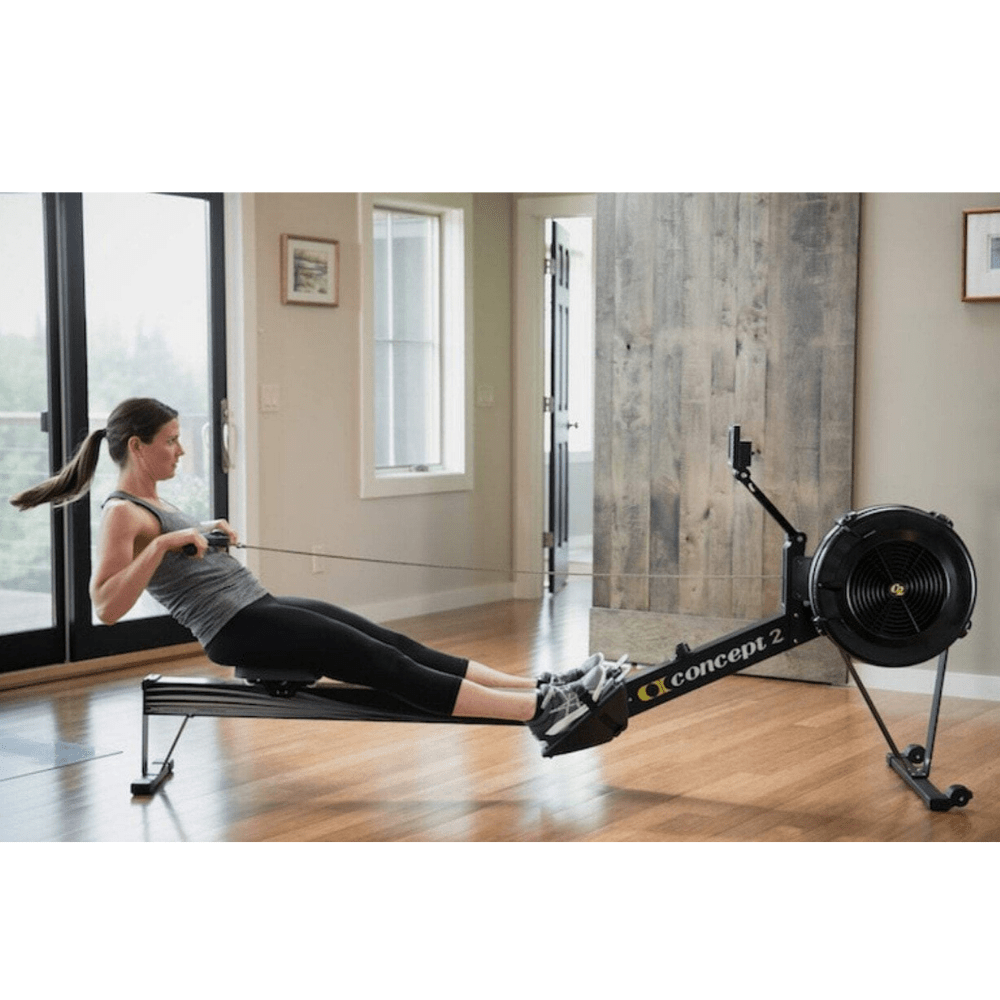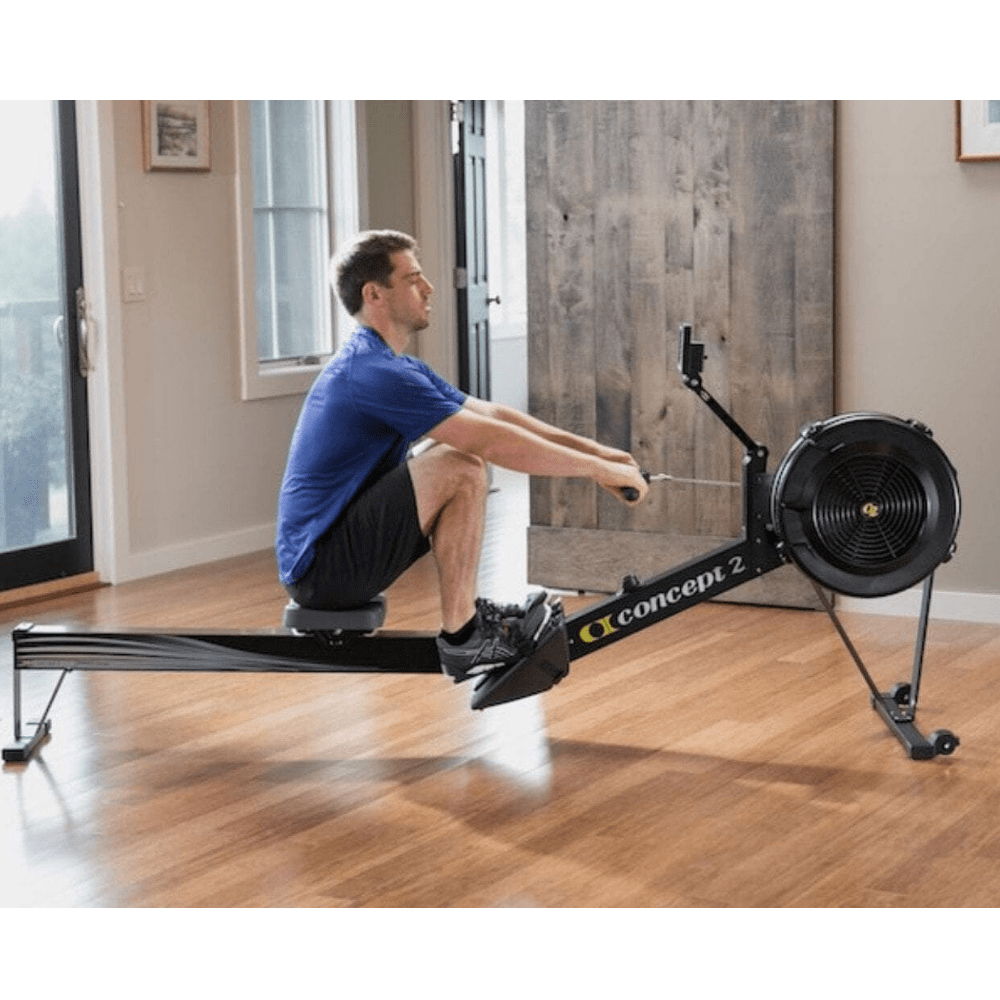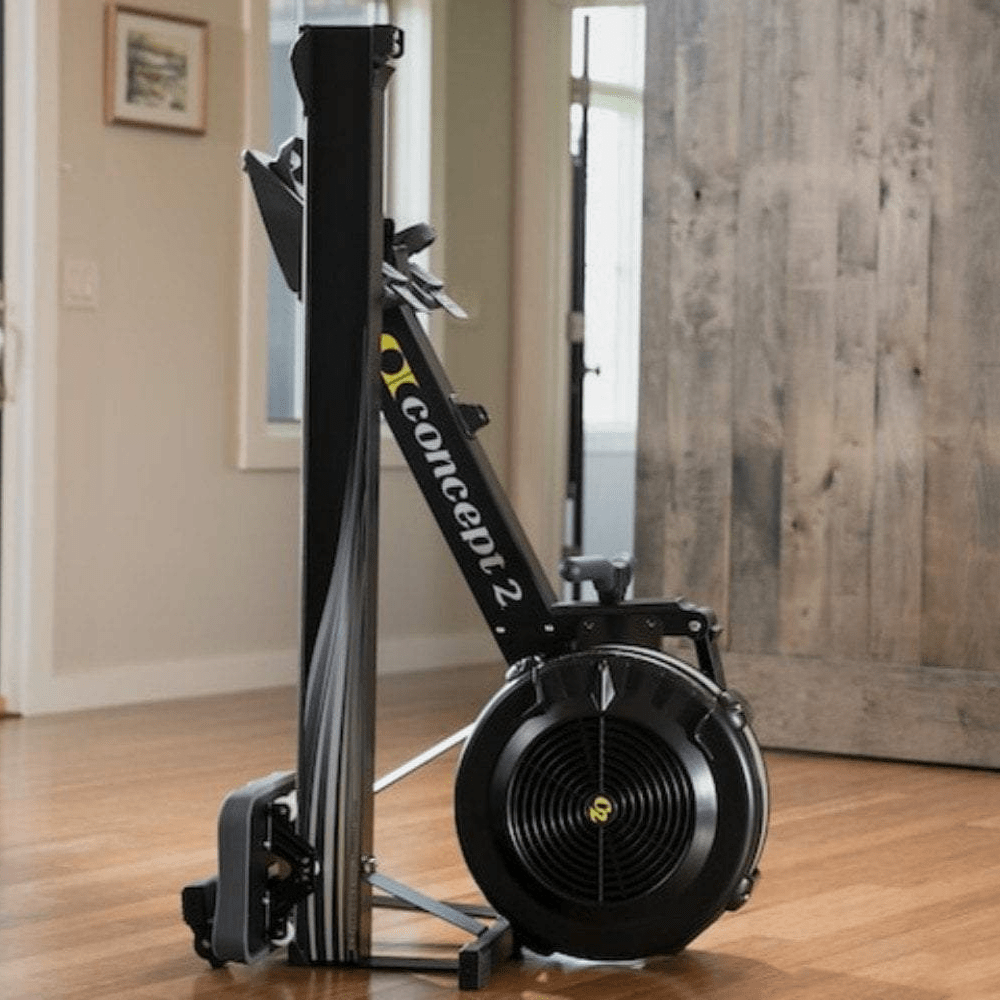 RowErg with Standard Legs
The dependable performance of our RowErg Indoor Rower has made it the best selling indoor rower in the world. Recognized by competitive rowers as the standard for indoor training, RowErg delivers an effective cardiovascular workout that will increase your fitness level and tone your physique.
---
At a fraction of the cost of other home fitness equipment or a yearly gym membership, you can have the luxury of working out in your home whenever you choose…and get a great workout to boot.
We value practical design: our RowErg is efficiently engineered and will last a lifetime. The RowErg you buy is the same machine used by Olympic- and elite-level athletes to train for their sport—it'll take the abuse of heavy training day after day. If you're looking for a solid piece of exercise equipment at a great value, the RowErg is a perfect choice.
Key Features
PERFORMANCE MONITOR

Every RowErg includes our most advanced Performance Monitor, the PM5. The powerful PM5 provides repeatable, comparable data for every ride. The PM5 offers automatic "Just Row" mode or allows you to set up a variety of workouts. The monitor gives you a wide range of data, including pace, watts, stroke rate (spm) and Calories and automatically stores this information in either its internal memory or an optional USB flash drive. The PM5 uses power from 2 D-cell batteries whenever it is not being powered by the flywheel.

 

GET CONNECTED

The PM5 monitor has both Bluetooth and ANT+ wireless connectivity, allowing it to connect to many heart rate belts, fitness devices and apps. The free Concept2 ErgData app helps you track your workouts and can sync with the Concept2 Online Logbook. Third-party apps can provide additional features to help keep you motivated.

 

FLYWHEEL AND DAMPER

Our indoor rowers respond to your effort on every stroke, so you are in full control of your exertion and resistance at all times. The spiral damper allows you to easily adjust the airflow to the flywheel, so you can change the feel of the stroke to suit your preference. The flywheel design minimizes noise while maximizing a smooth feel.

 

Low Profile With its 14" (35.6 cm) seat height, the RowErg keeps a low profile.

 

Storage and Mobility The RowErg features a quick-release (no tools required!) frame lock mechanism, so you can easily separate the machine into two pieces for storage. Caster wheels on the front foot allow you to roll the fully-assembled machine into position.

 

Adjustable Footrests and Ergonomic Handle We use adjustable footrests on our indoor rowers for quick and easy sizing. (Footrests accommodate a wide range of shoe sizes.) Our comfortable, ergonomic handle features a 10-degree bend that allows you to row with a natural arm and hand position.

 
NICKEL-PLATED CHAIN
Nickel-plated chain: looks good and works hard. The nickel plating allows for longer periods between oiling, so, even if maintenance isn't your strong suit, the RowErg will still feel silky smooth during your next workout.
EASY ASSEMBLY
The RowErg requires the installation of the front legs using a total of eight screws. We include the necessary tool and clear, illustrated instructions. Takes just 20–30 minutes. View the RowErg Assembly video.
DURABLE CONSTRUCTION THAT'S EASY TO MAINTAIN
Our machines are well-known for their durability and construction. Tough and built to last, our machines withstand rigorous use in boat houses, training centres, living rooms, hotels, health clubs and military bases around the world. We make sure our machines are easy to care for so you can focus on using your investment, not maintaining it.
INCLUDED WITH YOUR PURCHASE
We include the following items with your RowErg PM5 purchase:
RowErg User manual
Performance Monitor Quick Start Guide
Tools and illustrated assembly instructions
OPTION FOR TEAM TRAINING OR ON WATER SIMULATION
The Concept2 Slide (sold separately) adds an on-water feel to your RowErg and allows you to connect multiple Model Cs, Ds and/or Es for team training.
Specifications
Usage: Full Commercial
Overall Length: 96 in (244 cm)
Width: 24 in (61 cm)
Seat Height: 14 in (36 cm)
Monorail Length: 54 in (137 cm)Users with an inseam of 38 inches (96.5 cm) or more may require an extra-long monorail. Contact Concept2 for more information.
Chain or Cord: Nickel-plated steel chain
Chain/Cord Housing: Partially enclosed
Monitor: PM5
Power Requirement: Takes two D cell batteries. During your workout, the monitor draws power from the spinning flywheel to extend battery life.
Maximum User Weight: 500 lb (227 kg) as tested by Concept2.**300 lb (135 kg) as tested per European Stationary Fitness Equipment Testing Standard EN 20957-7.
Construction: Aluminum front legs, steel rear legs
Monitor Arm: ABS plastic. Pivots for storage and to adjust monitor height. Monitor angle can also be adjusted.
Finish: Powder coat
Colour Scheme: black
Storage: Can be separated into two parts for easy storage
Space Recommendations:

Assembled: 8 ft x 2 ft (244 cm x 61 cm)
With Clearance for Use: 9 ft x 4 ft (274 cm x 122 cm)
For Storage: 25 in x 33 in x 54 in (63.5 cm x 83.8 cm x 137.2 cm)

Machine Weight: 57 lb (26 kg)
SIMILAR AVAILABLE PRODUCTS
There Can Only Be one
If you need a reliable rower, look no further than the Concept 2. All the programmable settings you need. Smooth and simple operation. Basically bomb proof with the brand reputation to back it up. Wouldn't recommend any other rower!
Hi Brent,
Thank you for your positive feedback! We're thrilled to hear you are happy with your rower. Thank you for recommending and please don't hesitate to reach out if you have any questions or concerns, we're happy to help.
Happy training!
GAF Team
Good ergo
Concept 2 are always good
Hi Matthew,
Thank you for your review! We're glad to hear that you're enjoying the ergonomics of the Concept 2 product. Thank you for choosing GAF and for sharing your positive experience with others. If you have any further feedback or questions, please don't hesitate to reach out to us.
Happy exercising!
GAF Team
Hi,
Thank you for leaving a review. We are glad to hear that you are enjoying the equipment!
Kind regards,
GAF Team
Concept 2 Rower
Very pleasing company to deal with, easy to order and pay. Will refer to all family and friends and use in the future.
Hi Peter,
We appreciate you taking the time to share your rating with us. We look forward to seeing you again soon.
GAF Team