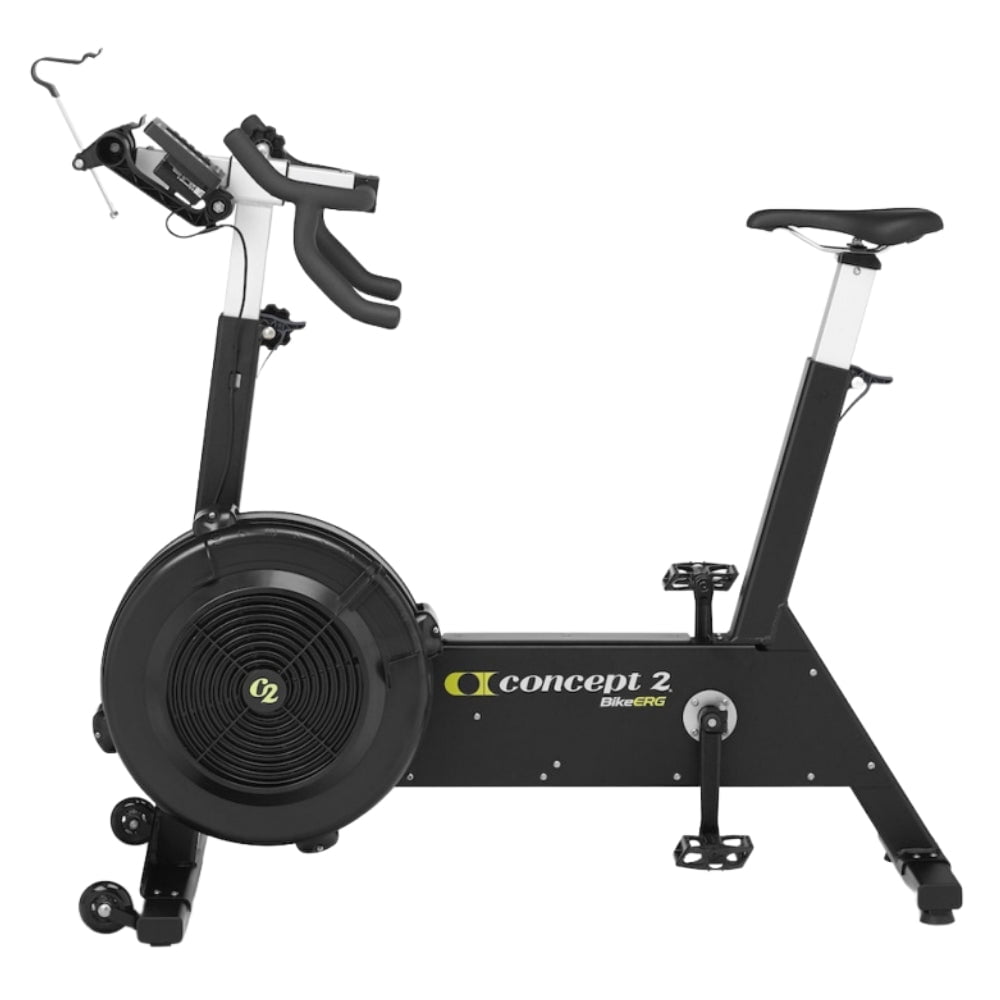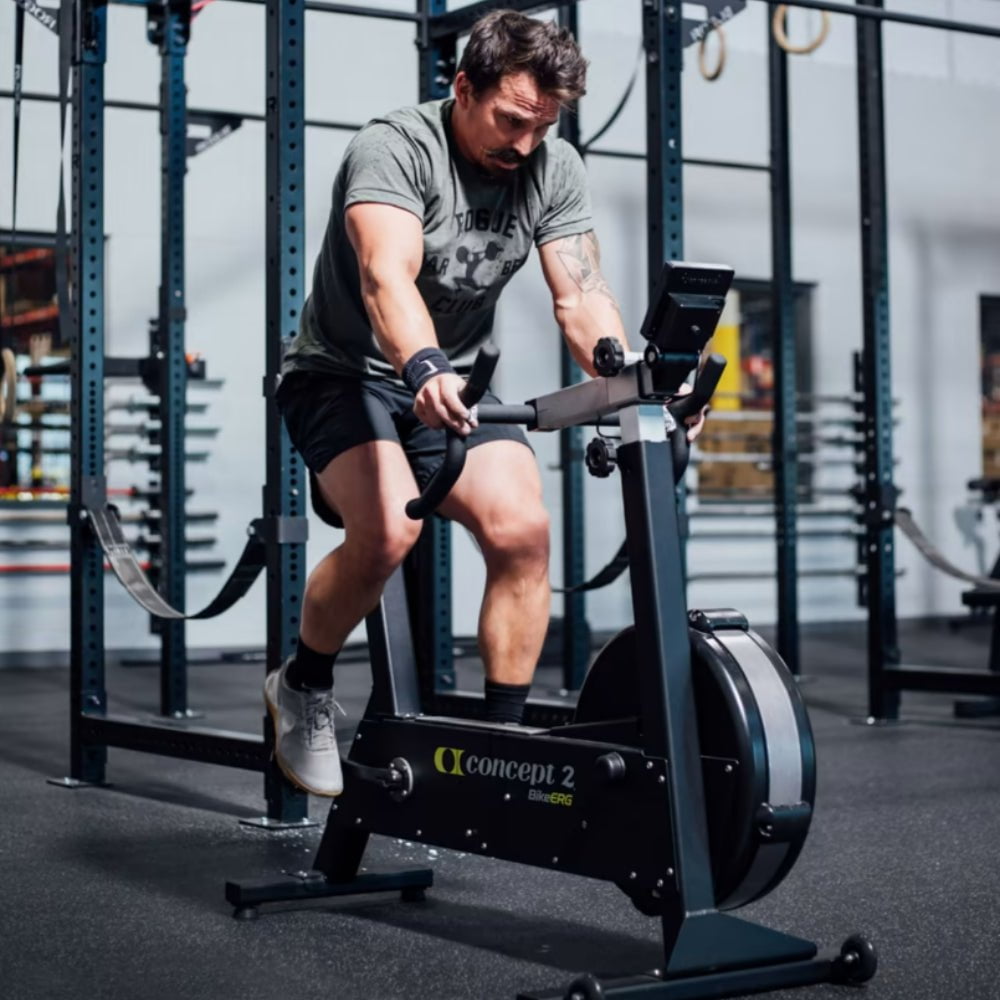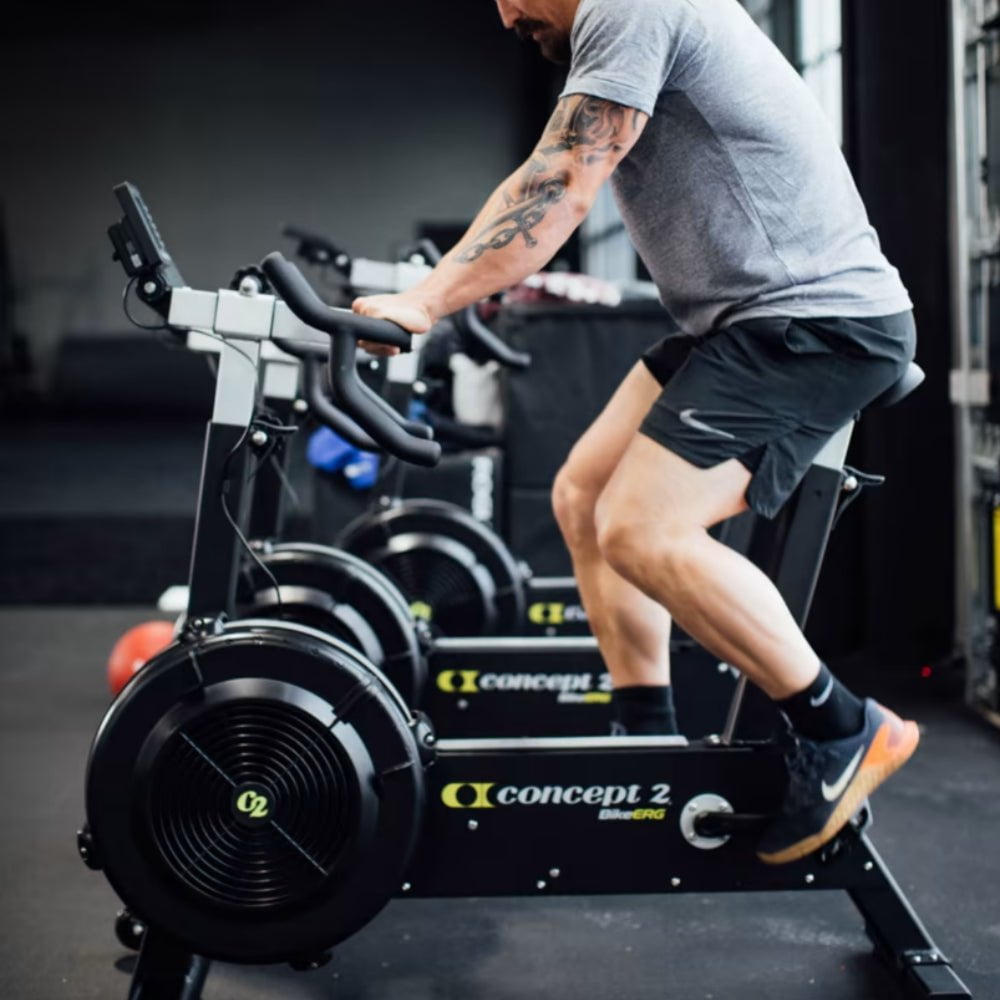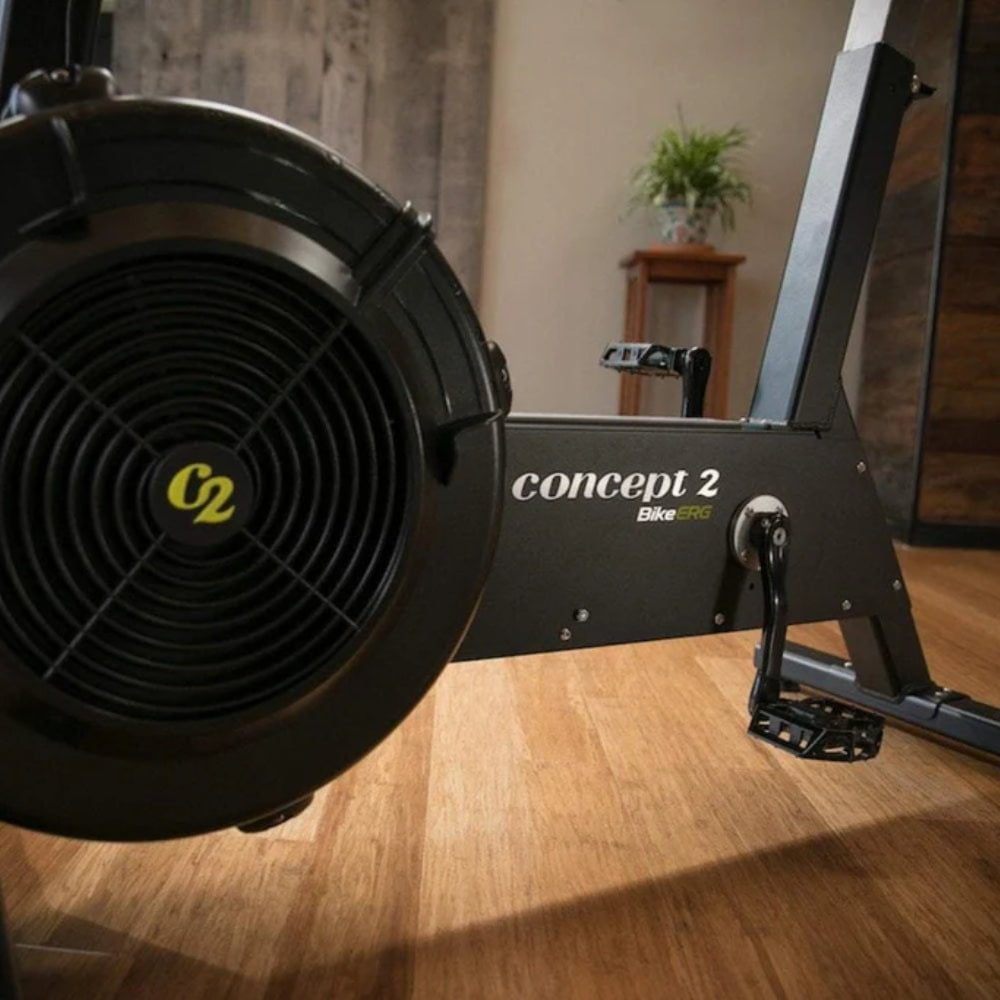 Bike Erg with PM5 Monitor
The Concept2 BikeErg is the latest addition to our family of sport-based ergometers. The BikeErg has the same flywheel and Performance Monitor as our Concept2 Indoor Rowers and SkiErgs, bringing to cycling the strengths and features we've previously brought to rowing and cross-country skiing.
---
Performance Monitor

Every BikeErg includes our most advanced Performance Monitor, the PM5. The powerful PM5 provides repeatable, comparable data for every ride. The PM5 offers automatic "Just Ride" mode, or allows you to set up a variety of workouts. The monitor gives you a wide range of data, including pace, watts, cadence (rpm) and Calories and automatically stores this information. The PM5 uses power from 2 D-cell batteries whenever it is not being powered by the flywheel.



Get Connected

The PM5 monitor on the BikeErg has both Bluetooth and ANT+ wireless connectivity, allowing it to connect to many heart rate belts, fitness devices and apps. The free Concept2 ErgData app helps you track your workouts and can sync with the Concept2 Online Logbook. Third party apps, such as Zwift, can provide additional features to help keep you motivated.
Flywheel and Damper

The BikeErg uses the same flywheel design as our indoor rowers and SkiErg to create a responsive, continuous ride. The flywheel puts you in full control of your exertion and resistance at all times. The damper allows you to quickly adjust the airflow to the flywheel during the workout. This has a similar effect to changing gears on a bicycle. Opening the damper and letting more air into the flywheel is like shifting into a heavier gear. Closing the damper lightens the "gearing".



Adjustable Saddle and Handlebars

Both the saddle and handlebar positions are easily adjustable. You can set the saddle height with our secure and easy tool-free ratcheting system. The fore and aft saddle position and angle can be adjusted for custom fitting. The handlebars move up and down, and forward and back, and with three different handlebar riding options, you can easily find the setting that's best for you.
Customize Your Ride

Prefer your own set-up? The BikeErg fits most standard bike parts, so you can easily use your own saddle, handlebars and pedals for the ultimate personalized experience.


Specifications
Overall Length: 48 in (122 cm)
Width: 24 in (61 cm)
Seat Height Seat to Pedal range (approximately): 31–40.5 in (79–103 cm)
Crank Length: 170 mm
Q Factor: 15.5 cm
Drive: Polygroove belts with self-tensioning system
Monitor: PM5
Power Requirement: The PM5 takes two D cell batteries. During your workout, the monitor draws power from the spinning flywheel to extend battery life.
Maximum User Weight: 300 lb (136 kg)
Construction: Welded aluminium frame. Steel feet.
Finish: Black powder coat frame; grey anodized posts


SIMILAR AVAILABLE PRODUCTS