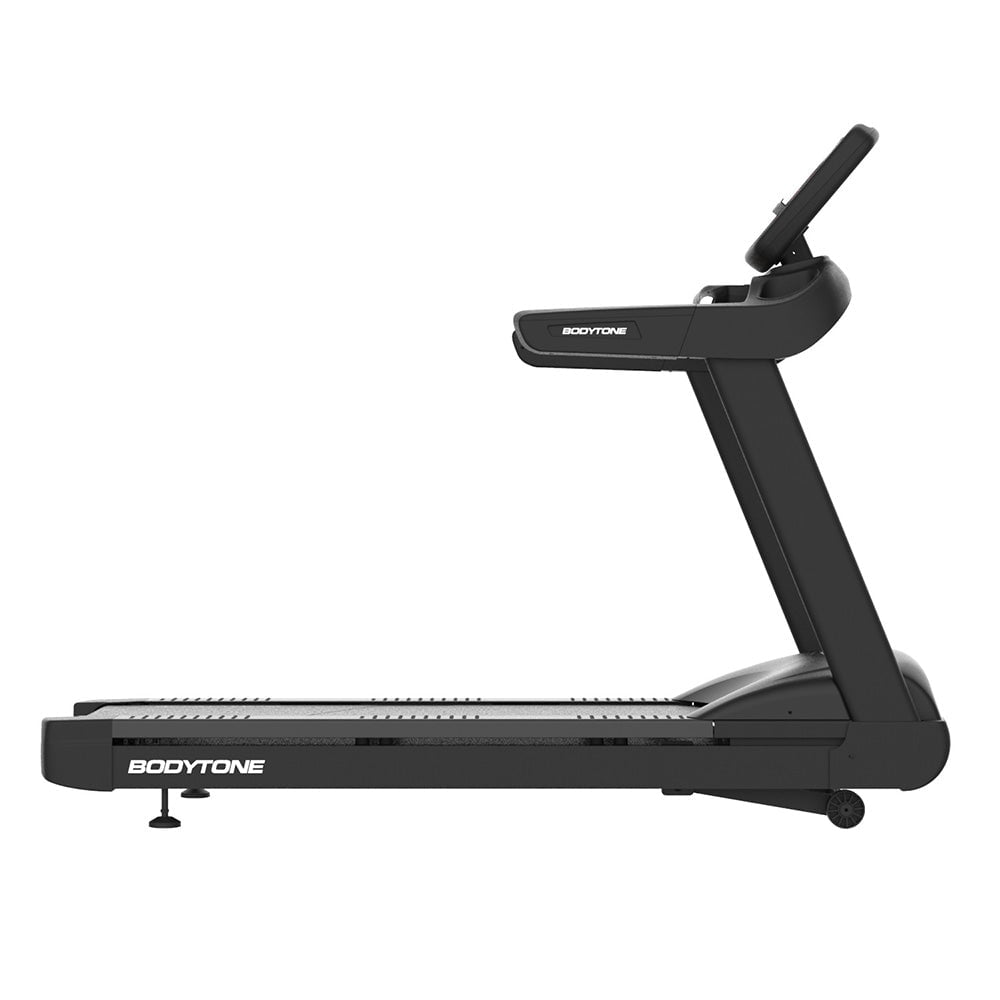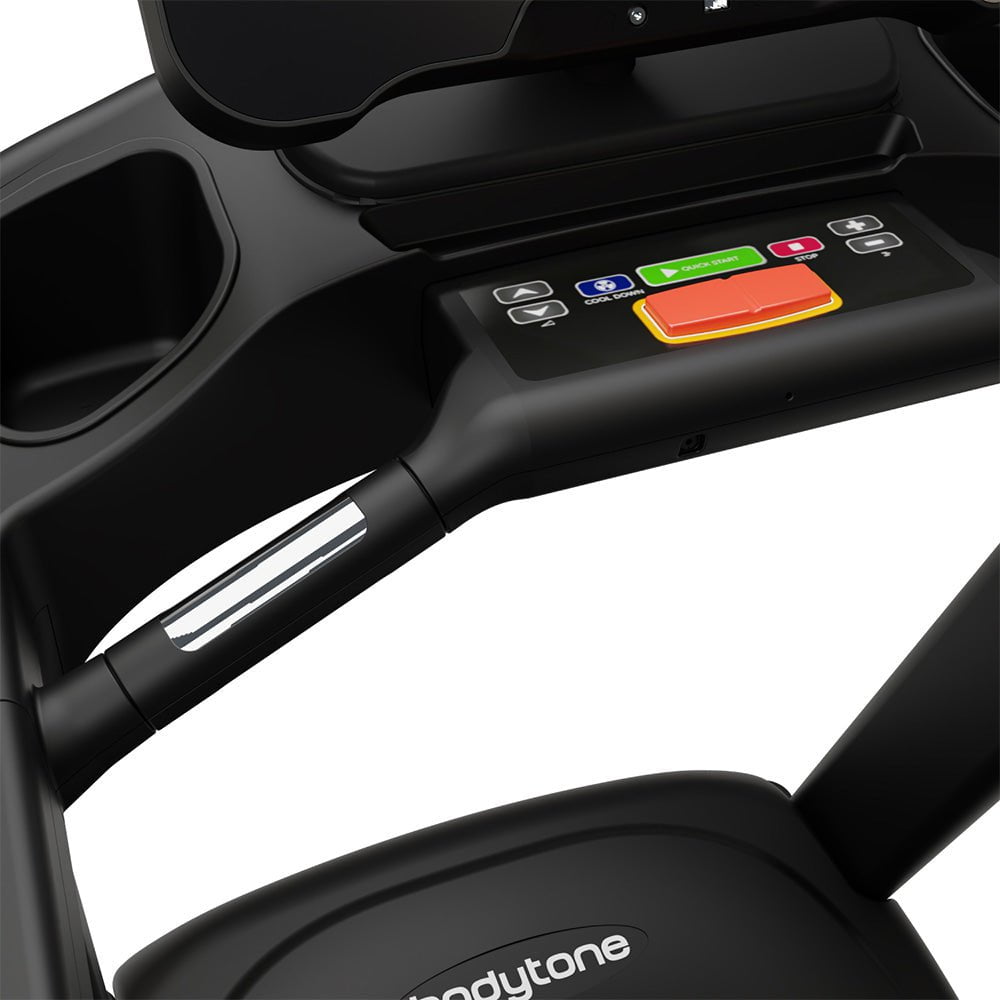 EVOT3+ Treadmill
The EVOT3+ is an outstanding commercial grade treadmill designed for busy gyms and users of all fitness levels. The POLY-V® belt and Kevlar cord drive system provides a smooth, fluid performance, with a 21" DOT LED display offering everything a user needs to achieve a complete workout. This tough machine will look right at home on your cardio floor!
---
KEY FEATURES
UNMATCHED RUNNING EXPERIENCE

The EVOT3+ will appeal to all fitness levels by delivering a smooth, consistent performance and outstanding shock absorption. It includes:


Top speed of 20km/h with 0-15% incline
POLY-V® belt and Kevlar cord drive system
Pulflex™ professional 8-point shock absorbing system
Large 60 x 160 cm running surface
9 in-built workout programs
Powerful 6HP motor
Autolubricated Belt

HUGE 21" LCD DISPLAY

The EVOT3+ treadmill comes with a 21" CTS3+ console, measuring distance, steps, calories, pulse, time, speed, incline and workout level. In addition, its push button panel allows control of incline, speed and preset programs such as Cool Down or Quick Start.


USER FRIENDLY DESIGN

The EVOT3+ treadmill comes with a number of features that enhance your running experience, such as a bottle rack, double tray, mobile phone and tablet holder. In addition, the treadmill has an emergency stop safety system that includes a red button on the centre panel and a red lanyard clip that can be attached to clothing.


ATTRACTIVE BLACK AND SILVER FINISH

This treadmill has a modern black and silver design that will instantly elevate the look and feel of your gym.


MADE TOUGH FOR BUSY GYMS

This treadmill has been designed to withstand regular use in busy commercial spaces, with a 3mm steel-tube structure that's sturdy and reliable.


MADE BY GLOBAL FITNESS LEADERS

For over 20 years Bodytone has been designing and manufacturing strength and fitness equipment for gyms, sports clubs, hotels and other sports facilities in over 40 countries. Combining the latest technology with an R&D team who specialise in optimising the performance of each machine.

SPECIFICATIONS
Usage: Full Commercial
Extras:

Bottle rack
Double tray
Mobile phone & tablet holder

Materials: Steel tube structure
Important Specs:

21" DOT LCD screen
POLY-V® belt and Kevlar cord drive system
Pulflex™ commercial cushioning system
6HP AC motor
Speed: 1-20 km/h
0-15% inclination range
Contact heart rate, 5 kHz heart rate bands
60 x 160 cm running surface
9 in-built workout programs
Emergency stop button and lanyard
Wireless connection
Convenient transport wheels

Product Weight: 168kg
Max User Weight: 182kg / 401lbs
Dimensions: 91 (W) x 216 (L) x 173 (H) cm
Warranty:

Structure: 10 years
Motor: 7 years
Painting: 2 years
Cover: 1 year
Wear: 6 months
Electronics: 1 year
Labour Guarantee: 1 year
SIMILAR AVAILABLE PRODUCTS