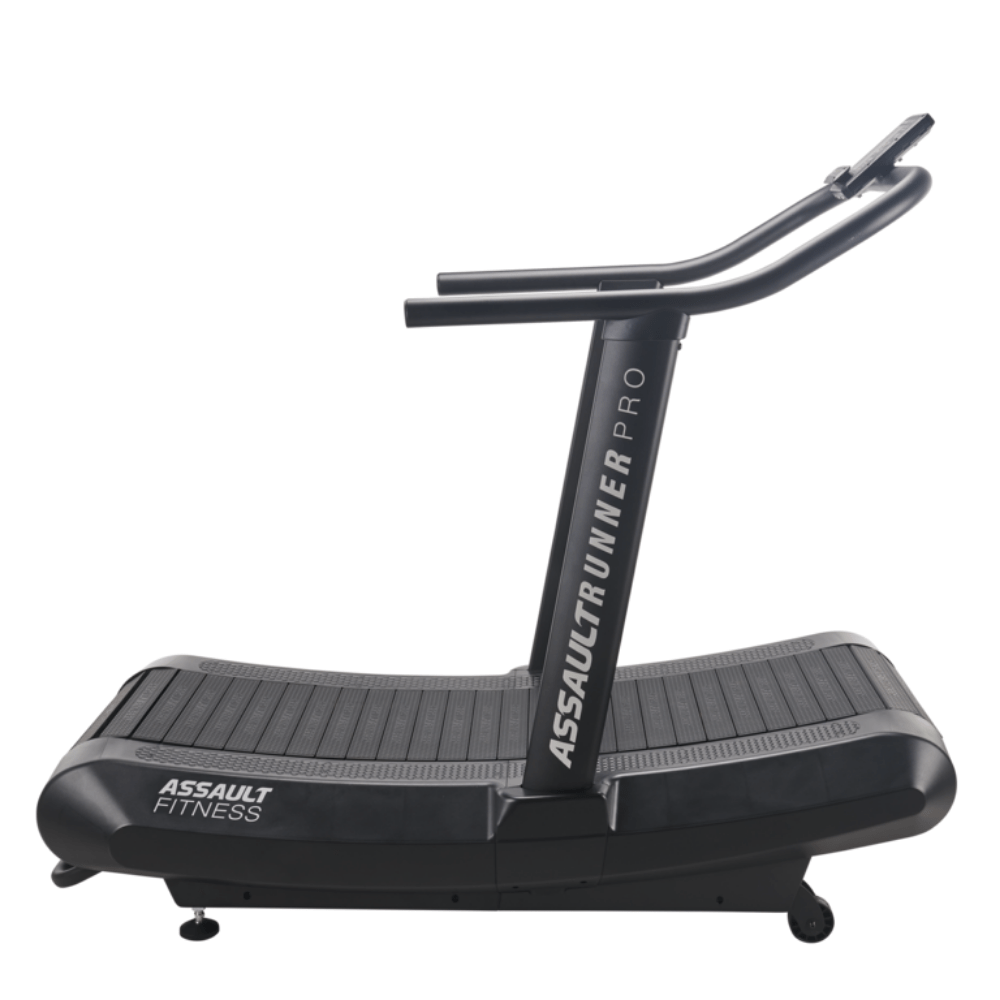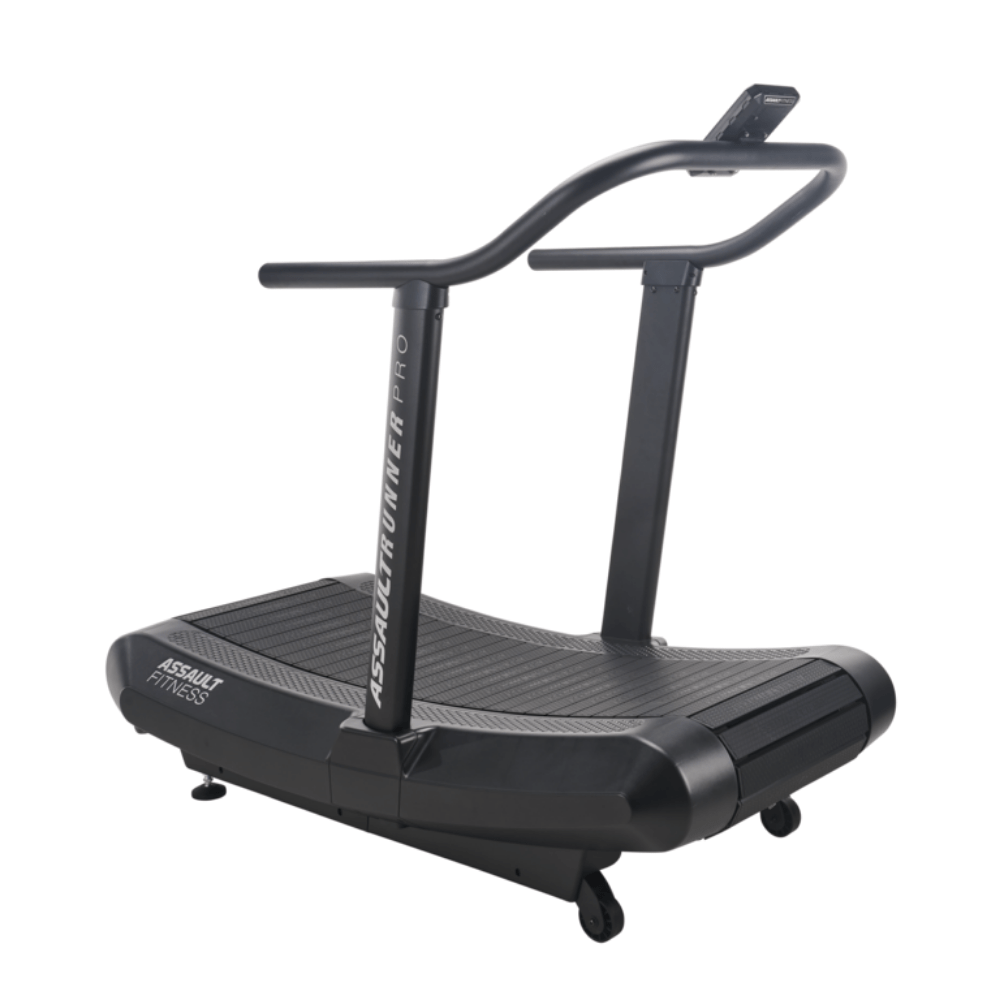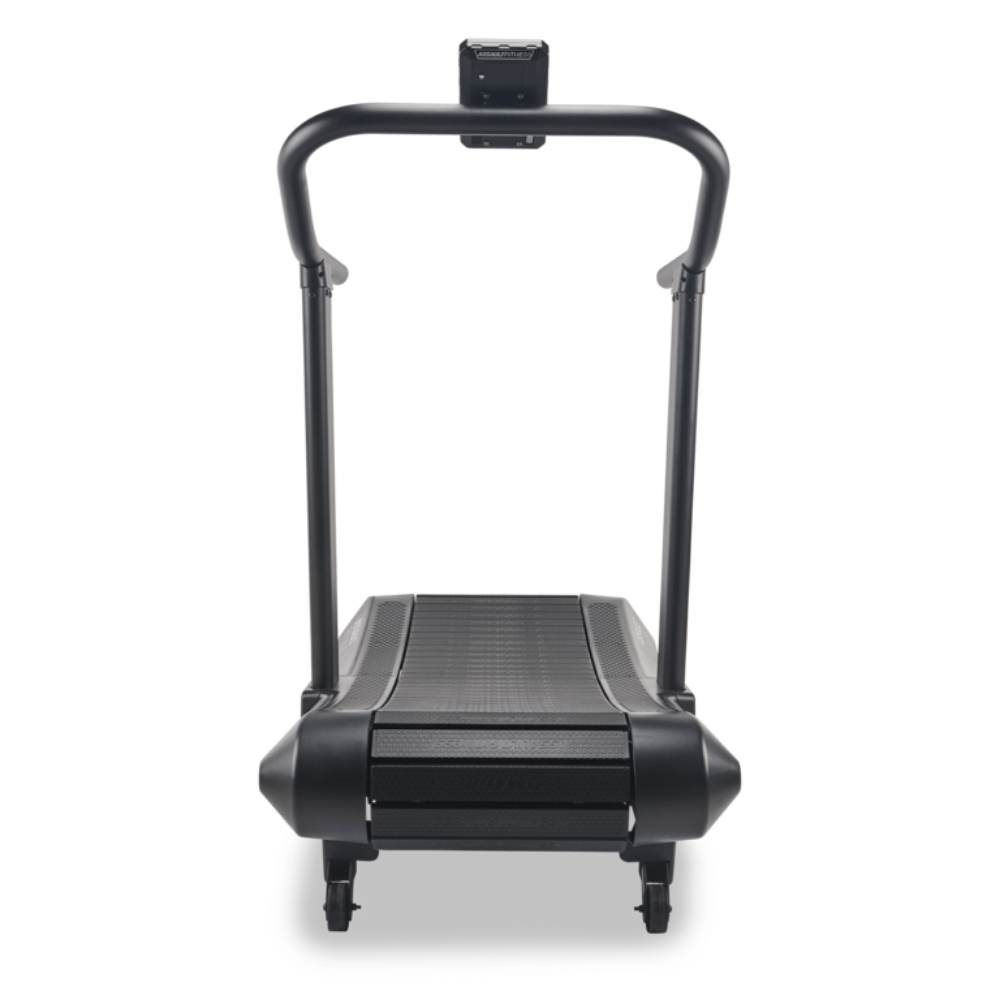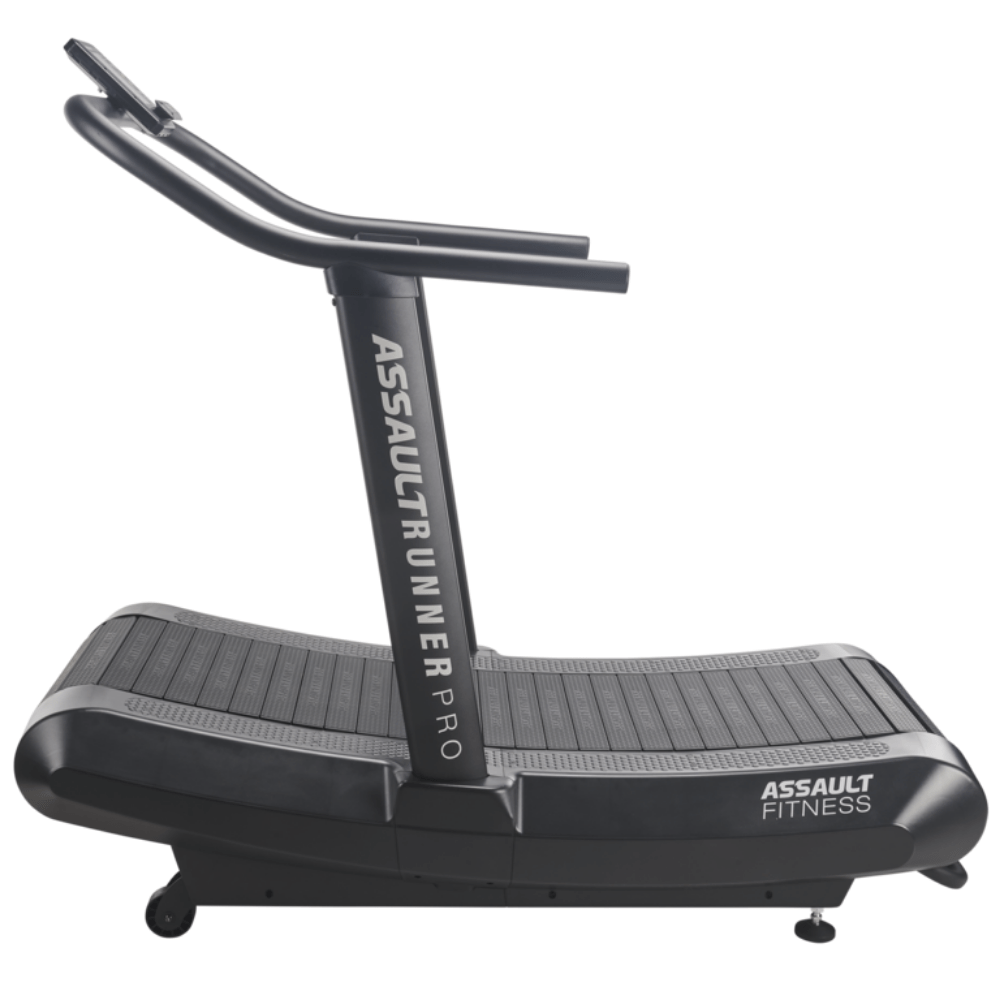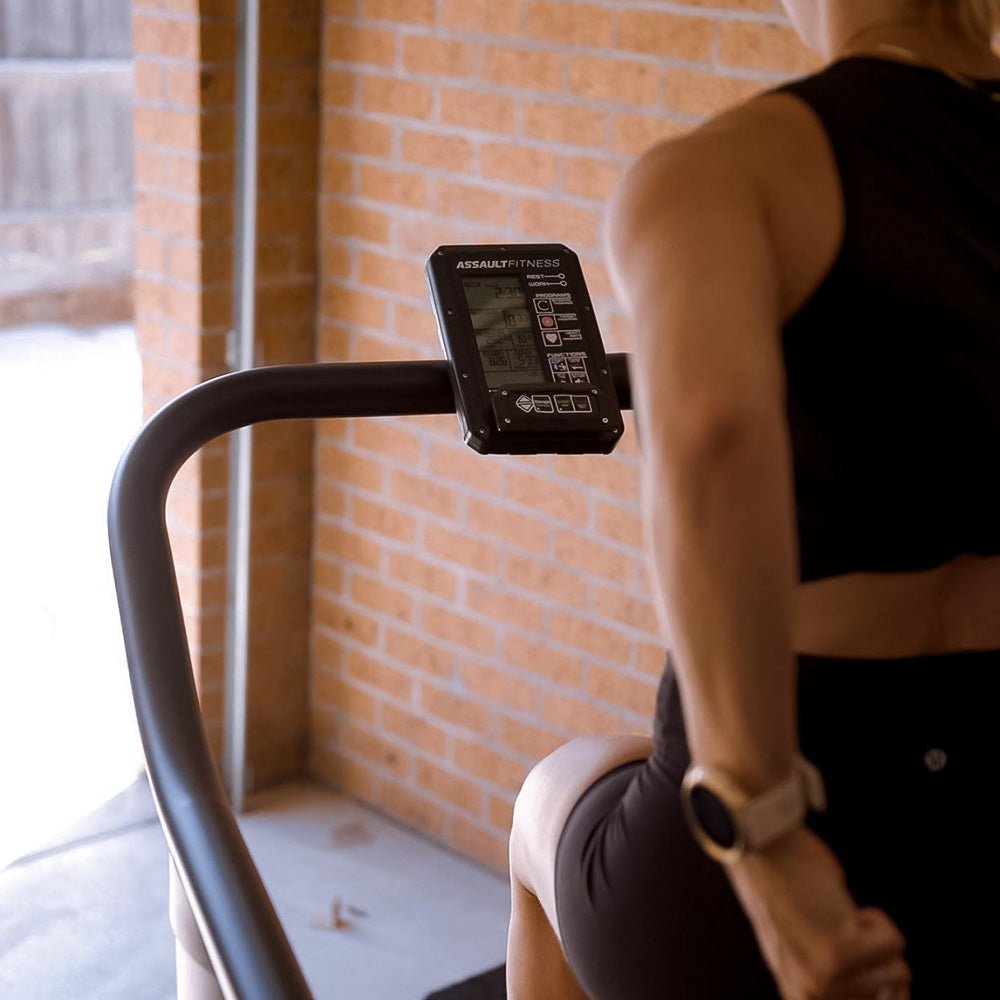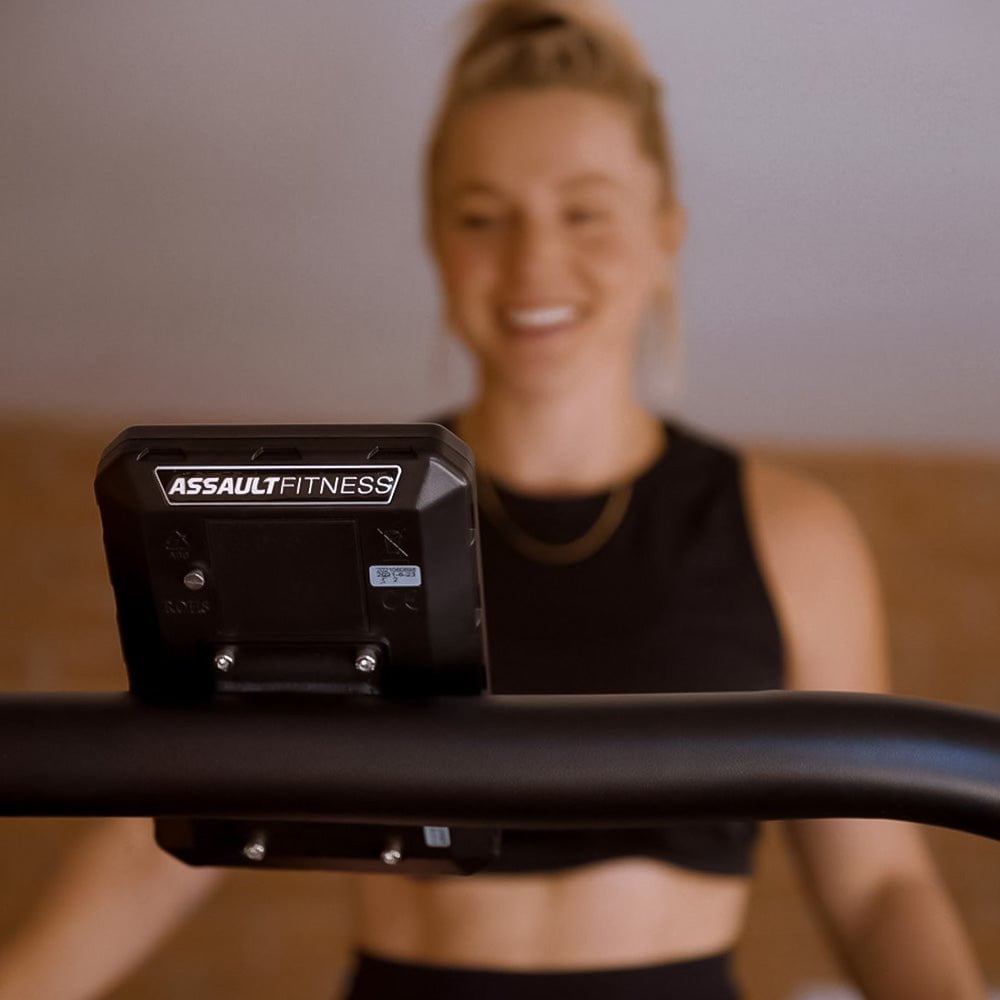 AssaultRunner Pro
The AssaultRunner Pro is a new breed of running machine that is completely athlete-powered, meaning you're in control of your stride, speed and output. Are you ready to take your training back into your own hands?
Level the Fiit Up: Add Fiit compatibility to your Assault Runner with the Fiit Tracker and receive a 3-month free subscription.
CUSTOMERS ALSO BOUGHT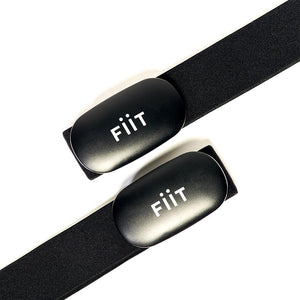 This comfortable, sweatproof heart rate monitor and training app is scientifically designed to not only improve your athletic performance but help you stay motivated for longer - with compatibility across the AssaultBike range.
---
Key Features
INTERACTIVE ASSAULT WORKOUTS ARE HERE

Train with pros across the globe on the equipment you love to hate. FIIT's world-class trainers guide you through the most challenging AssaultBike and AssaultRunner workouts, motivating you to push your limits.

With the FIIT tracker and FIIT App (sold separately), you can now accurately track and measure your performance on and off the AssaultBike and AssaultRunner. Workouts are automatically logged to your profile so you can monitor progress and share with friends.

Get a FREE 90-Day FiiT Membership with any Fiit Tracker purchase. Valid for a limited time only.

 

TURN UP THE INTENSITY

The AssaultRunner Pro is specifically designed to help you meet and exceed your fitness goals. While other motorized treads make it easy to "zone out," the AssaultRunner Pro constantly demands your full attention and requires nothing less than 100% effort. An improved version of the previous AirRunner model, it's equipped with built-in training programs to help track your progress and keep your workouts fresh.

Burns More Calories Than Motorized Treadmills
Low-Impact Design Reduces Risk Of Injury
Onboard programs that target Time, Calories, Distance, Speed, Watts, Pace and Heart Rate
Bluetooth and ANT+ Connectivity

 

MOVE IT & USE IT

Finding space for gym equipment can be challenging. Our team engineered the AssaultRunner Pro to have one of the smallest footprints of any home treadmill. With built-in transport wheels, an easy-to-read console display, and no electric plug-in required, the AssaultRunner Pro is user-friendly and painless to use, move & store no matter where you train.

Compact Design
Easy-To-Assemble
Low-Maintenance
Tested In All Environments

 

SUPERIOR CONSTRUCTION

We overbuilt the AssaultRunner Pro with premium steel and finished it off with a black powder topcoat for a smooth and sleek design. Crafted with a shock-absorbing belt that lasts up to 150,000 miles, the AssaultRunner Pro can go the distance and stand up to even your longest workouts.

Steel Frame & Handrails
Corrosion Resistant Hardware
100 Precision Ball Bearings In All
Dual Stabilizing Feet For Stability

 
Specifications
Usage: Full Commercial
Compatible with

FIIT tracker

and

FIIT App.
Solid Steel Frame & Handrails
Corrosion-Resistant Hardware
Round Tubular Upright Structure
Max User Weight: 350 lb / 158 kg
DriveTrain System: 100 Precision Ball Bearings with 12 Roller Guides
Belt Lifetime: 150,000 Miles
Colour: Black w/ Black Accents
Weight: 289.2 lbs / 131.2 kg
Dimensions: 177.5cm (L) x 80.4cm (W) x 163.5cm (H)
Model: The AirRunner precedents Assault Fitness' AssaultRunner Pro
SIMILAR AVAILABLE PRODUCTS
Assault Runner Pro
Arrived promptly, we had an issue with the speed display and it was replaced in days. Very happy, gets used by the whole family from casual 2km jogs up to high intensity sprint training, even connects to zwift for some online training/competition. Have found it very good for technique correction.
Hi Darren,
Thank you for taking the time to share your positive experience with us. We're sorry to hear you experienced an issue but we're pleased to hear we were able to sort it out promptly.
We hope you continue to enjoy your running time with the Assault Runner Pro!
Happy running!
GAF Team
Just PERFECT!
The Assault air-runner has been sitting high on my wishlist for sometime - took a while to convince the wife it was a "must have" for the home gym! Purchased it during GAF's end of FY sales and I'm glad I did. This thing is a beast - I personally feel it's well constructed & is capable of handling anything you're going to throw at it - really looking forward to putting the air-runner through it "paces"! The service I received from the team was simply perfect. "T" even out helped out with additional savings, which I most appreciated as we have to admit, this thing is not cheap - BUT definitely worth every penny! Shipping was also super quick - I ordered the air-runner late on a Thursday afternoon and it arrived 10am Tuesday morning. Amazing work GAF team & "T" - one happy and returning customer here.
Hi Scott,
Thank you so much for your feedback! We're glad you were able to make it on our EOFY promo and that you had nothing but positive experience from our service, to the delivery and with the product itself. Thanks again for your support, it means a lot to us and we hope to have the opportunity to serve you again.
Happy running!
GAF Team
Amazing service
Love the assault runner, brilliant quality and super quiet to run on (also super challenging compared to a treadmill). Gym and Fitness were amazing to deal with, they were so quick to get back to me and really fast shipping! Couldn't be happier with the service!
Hi Amber,
Thank you so much for your kind feedback! It's wonderful to know that your experience with Gym and Fitness was just as exceptional as the product itself. We appreciate your support and if you have any further questions or need assistance in the future, please feel free to reach out.
Happy training!
GAF Team
Brilliant piece of equipment
Could not be happier with the Assault Runner Pro. I am an ultramarathoner and a crossfitter, I have had a Nordic track treadmill for 6years and used it regularly. It was finally time to upgrade to the curved runner and this is brilliant. 20mins on this feels like what 2hours on the electric treadmill used to feel like. My legs are shot 😆. It's well built and runs quieter than my electric treadmill. Love it.
Hi Nicole,
Thank you for sharing your positive experience with the Assault Runner Pro! We are thrilled to hear that it has exceeded your expectations and has helped you to take your training to the next level.
The curved runner is a game-changer when it comes to running and we are glad to hear that you are enjoying its benefits. We appreciate your feedback and hope that you continue to enjoy your new piece of equipment for many years to come. You look fit and healthy, we love it!
Happy workouts!
GAF Team
Commercial Quality!
Great choice for curved manual treadmill!
Very good design and all the components are easy to put together. Love using treadmill for endurance and speed workouts. The monitor is easy to use and has some basic workout templates built in.
Treadmill is expensive, but worth it as it has a very solid tread belt.
Highly reccommend!!
Hi Kyle,
Thank you for taking the time to share your positive experience with our curved manual treadmill! We're glad to hear that you found it easy to assemble and love its design. We're also glad to hear that you're enjoying using it for your endurance and speed workouts, and find the monitor and built-in workout templates helpful. We appreciate your recommendation and value your feedback!
Happy running!
GAF Team