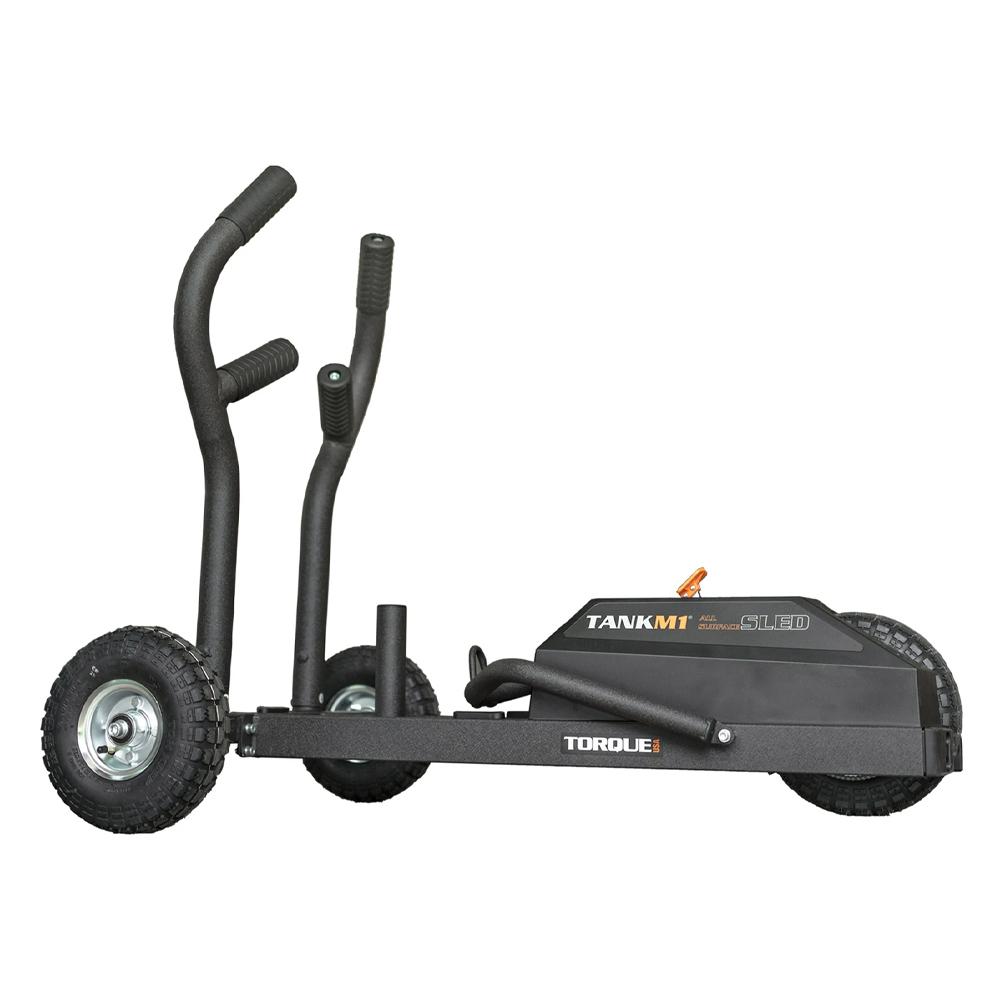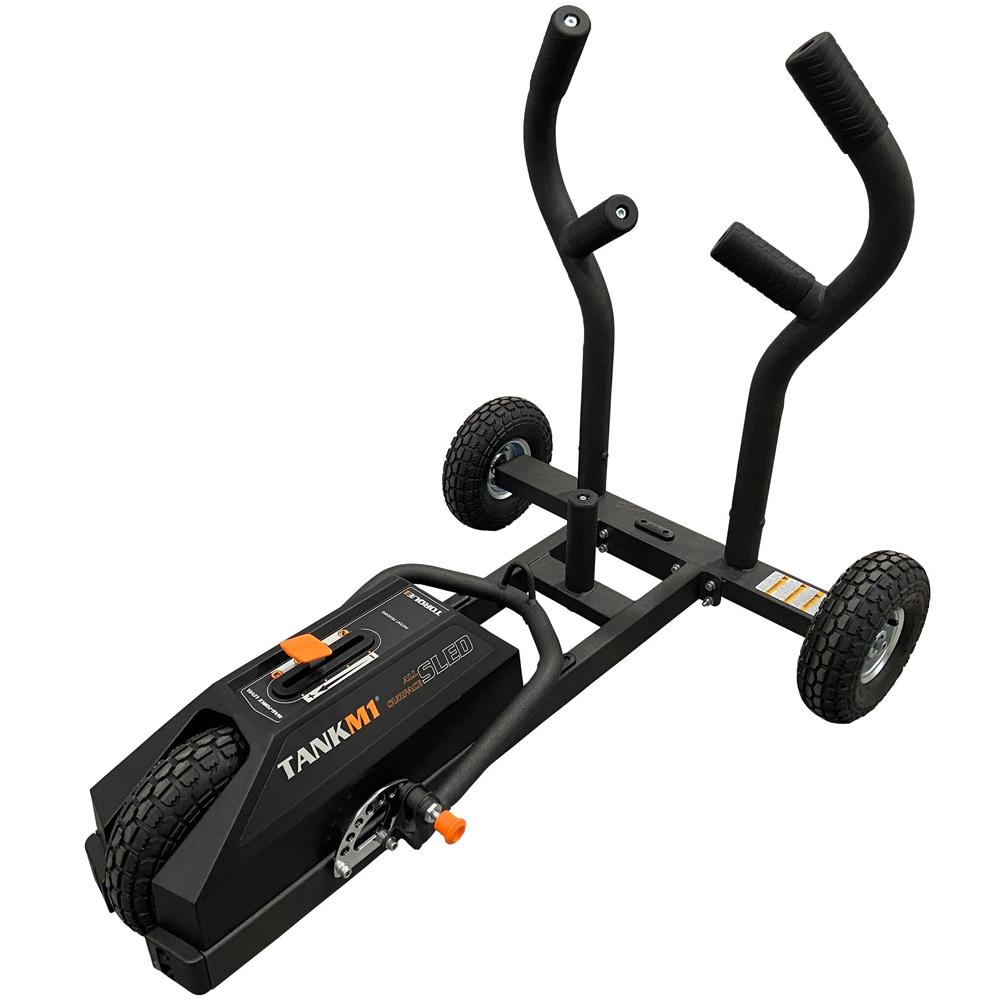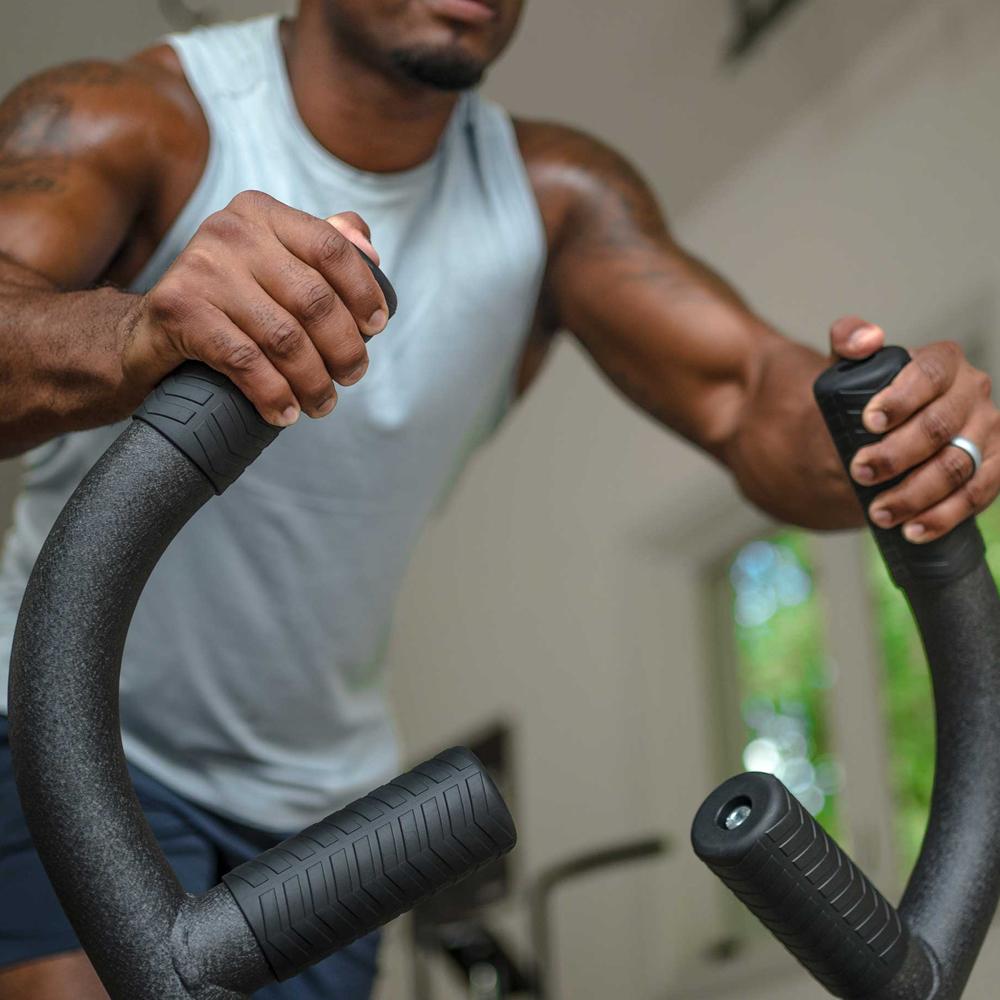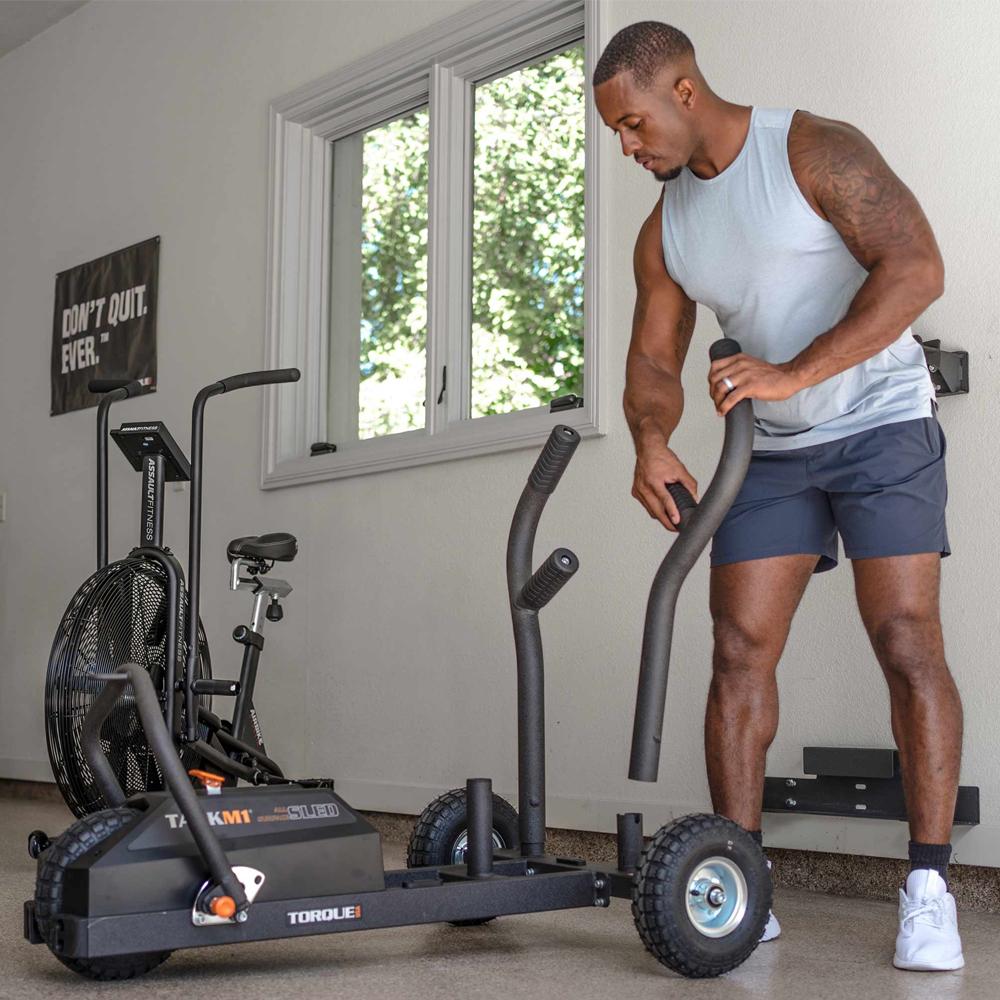 TANK™ M1 Push Sled
Crush cardio boredom, build explosive muscle, and group train anywhere with the TANK™ M1. The same challenging TANK™ technology you know and love, now more portable, storable, and affordable. With easily removable handles and compact design, the TANK™ M1 was designed with garage gyms and personal trainers in mind and allows you to make your sled training portable. Wherever you want to take your training, TANK™ M1 will go.
---
Key Features
VARIABLE RESISTANCE TRAINING

The TANK™ M1 offers three levels of resistance to make your workouts match the intensity you want... and then some. The faster you push, the harder it gets. An adjustable and frictionless magnetic brake system that increases resistance with speed creates a heart pounding-strength building workout.

NEARLY SILENT TRAINING

Unlike traditional friction sleds, the TANK™ M1 is a sled with wheels that has a nearly silent training experience. So go ahead, challenge yourself or your client to that early morning workout!

BI-DIRECTIONAL MOVEMENT

With its low tow bar design, you can push and pull in both directions, making group training a breeze. Want to turn your TANK™ around? The TANK™ M1's lighter, three-wheel design makes this easy.

REMOVABLE, ERGONOMIC HANDLE DESIGN

The TANK™ M1 comes standard with removable Performance Handles for easy storage and transportation with custom moulded grips on high and mid-handle positions.

GROUP TRAINING FROM BEGINNER TO PROS

From rowing, running, pushing, to pulling, the exercises you can do with a single TANK™ in a group setting are endless. Changing the resistance for different level athletes on the fly makes weight sled group training fun and effective workout for all.
Specifications
Usage: Full Commercial
Removable Handles
Portable & Easy Storage
No Weight Required
Variable Resistance Brake
Dimensions: 81(W) x 115(L) x 95(H) cm
Frame Warranty: 10 years
Parts Warranty: 1 Year
Torque USA TANK™ M1 Push Sled
Hi Sam,
Thank you for the 5-star rating! If you have any further feedback or concerns, please feel free to let us know and we'll be happy to hear it or help :)
Happy training!
GAF Team
Very impressive prowlers/sled
Very impressed with the construction of this machine. Move super smoothly and the resistance levels are definitely sufficient.
We get hit with the price a little being an US product but the quality of this machine dwarfs that of the cheaper versions I tested here in Aus.
Buy with confidence.
Hi Nick,
Thank you so much for your review! We are thrilled you are satisfied with the construction and performance of our machine. We understand the cost can be a deterrent, but we hope that the quality of our product has made it worth the investment. Thank you for your support!
Happy training!
GAF Team
Super sled
We absolutely love our sled!! It has revolutionized our training regimen 💯
Great thing to have.
Best thing ever. it sits at my gym just near the doorway so I can do warmups before class or use it as cardio when required. Simple and easy to roll out and get into it.
Hi Stewart,
We appreciate you taking the time to share your rating with us.
We look forward to seeing you again soon.
GAF TEAM
Works well on uneven ground
Was looking for a sled or variation of that could be used at home as I don't live on flat block. This is ideal for what I needed
Hi David,
We appreciate you taking the time to share your rating with us.
We look forward to seeing you again soon.
GAF TEAM