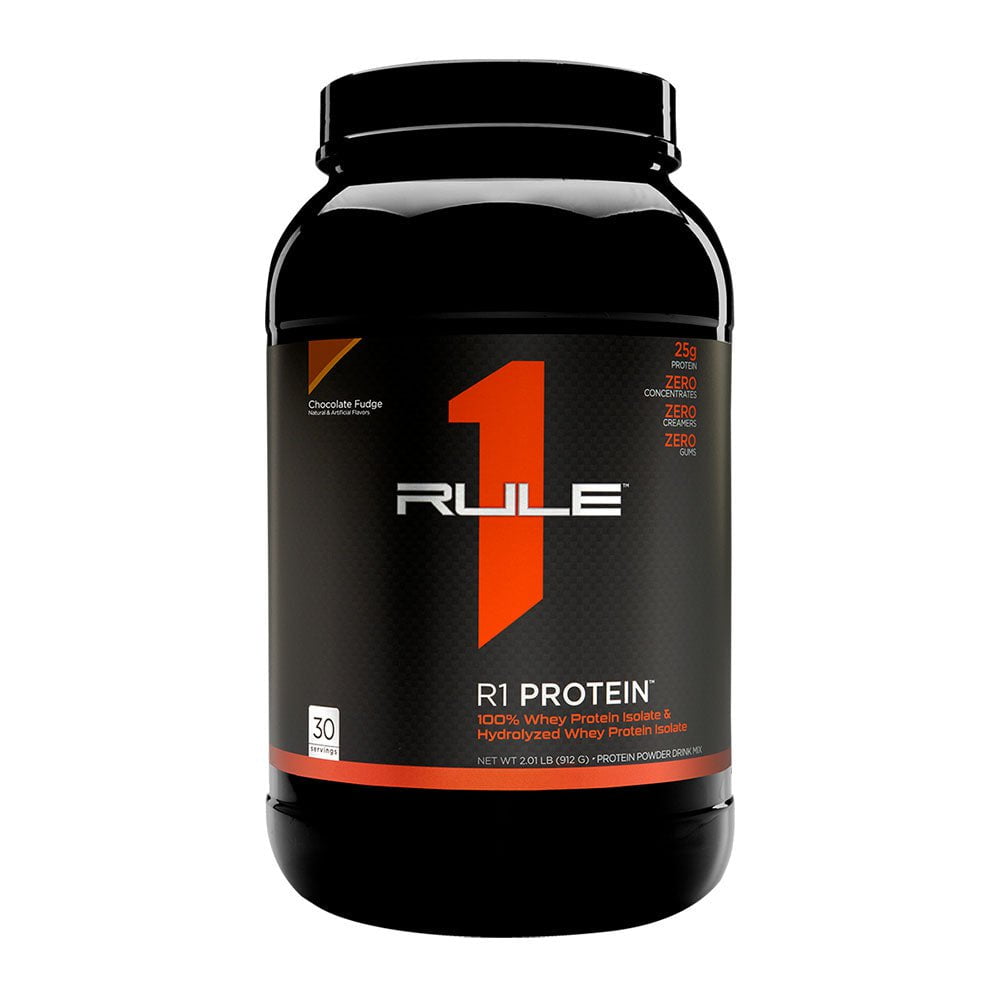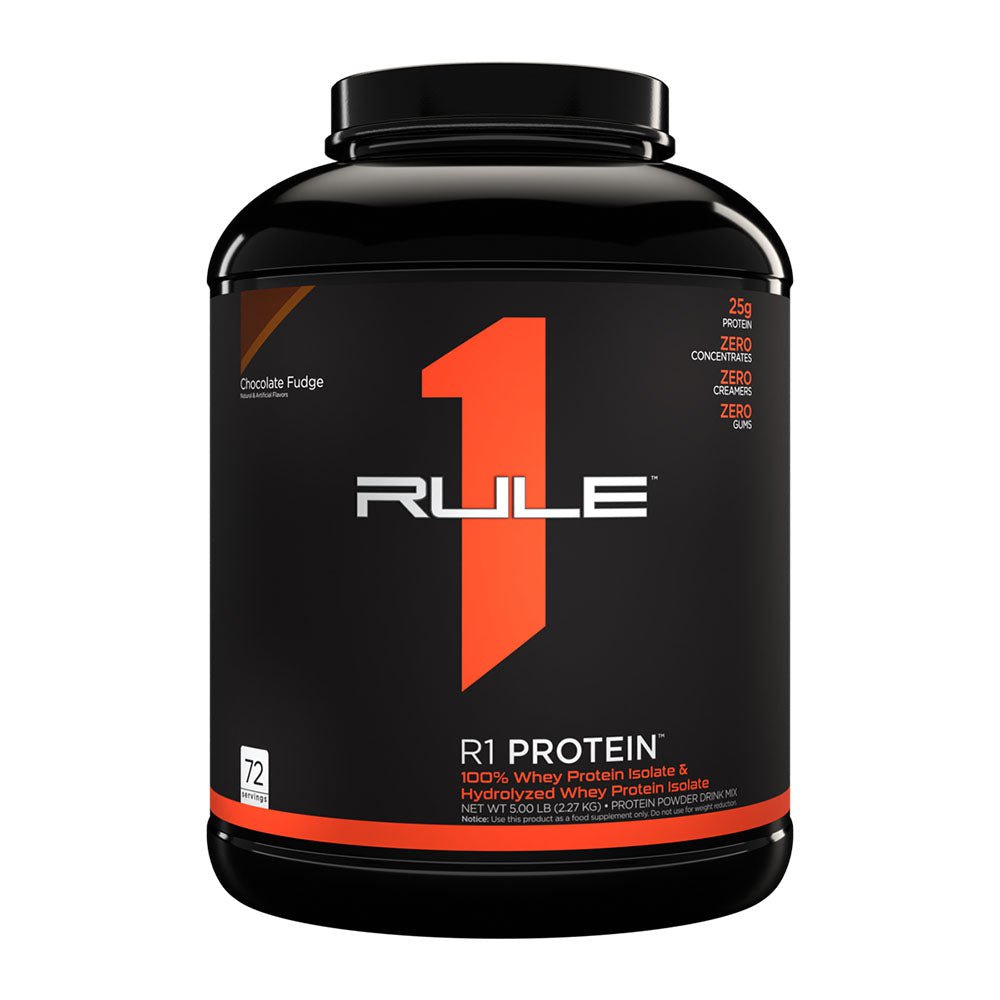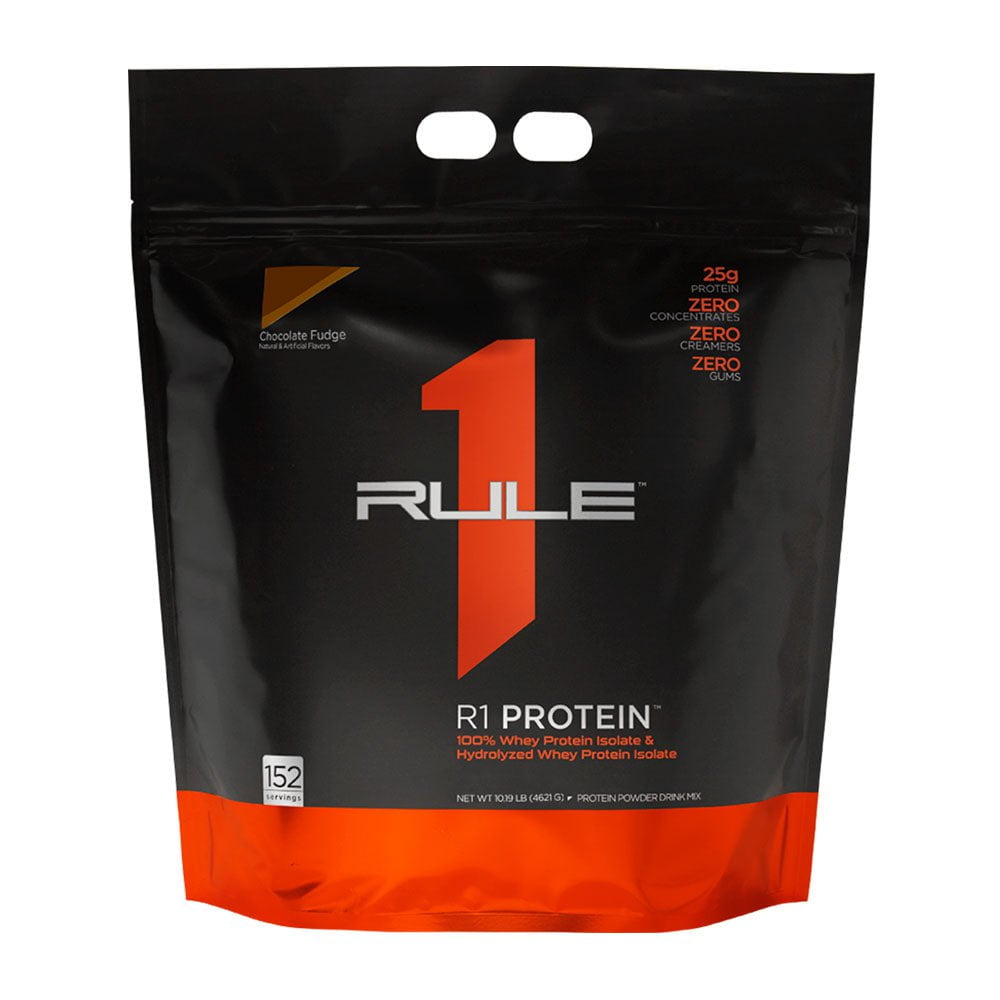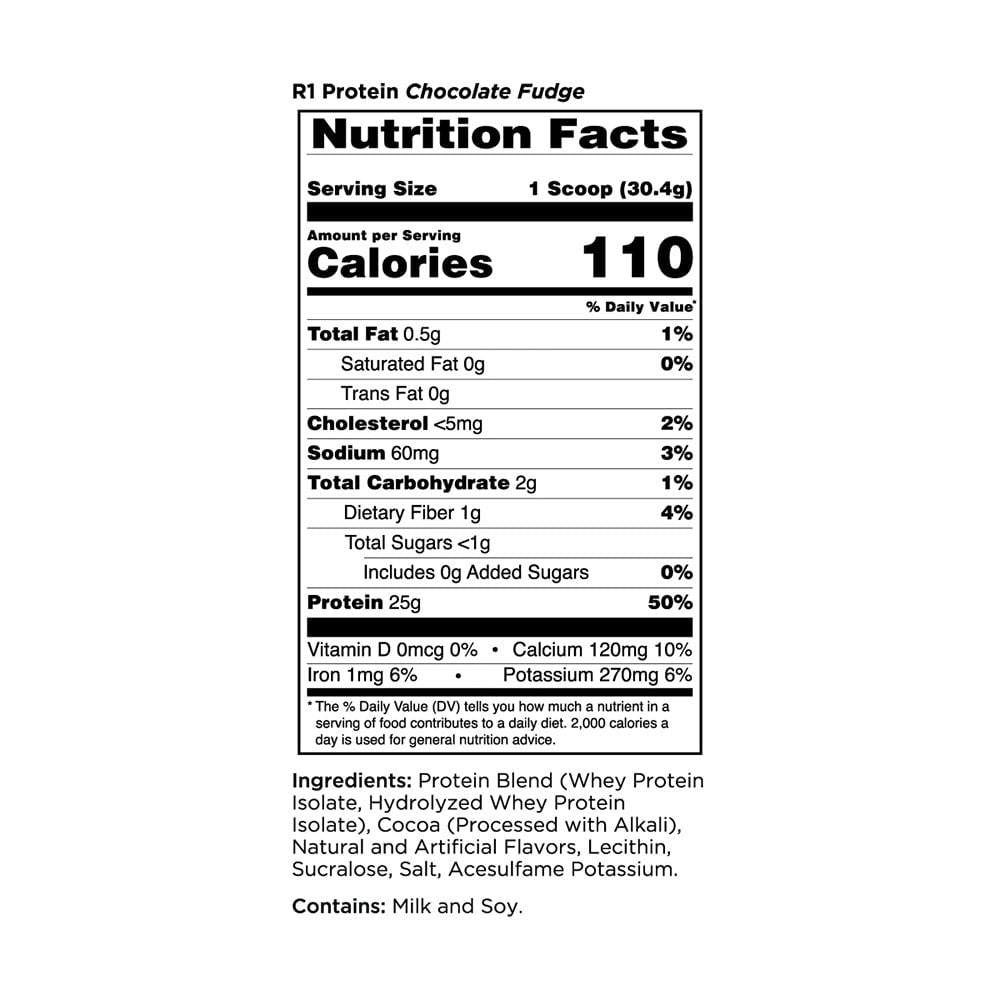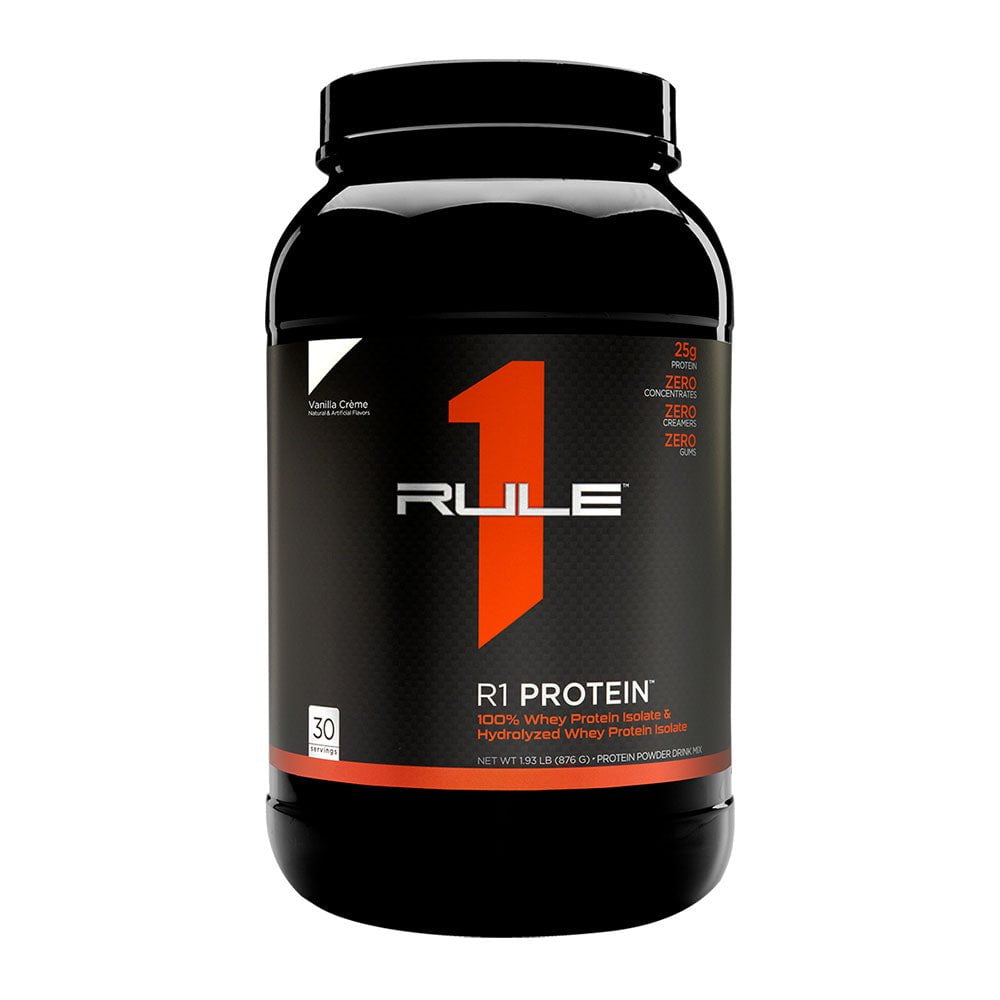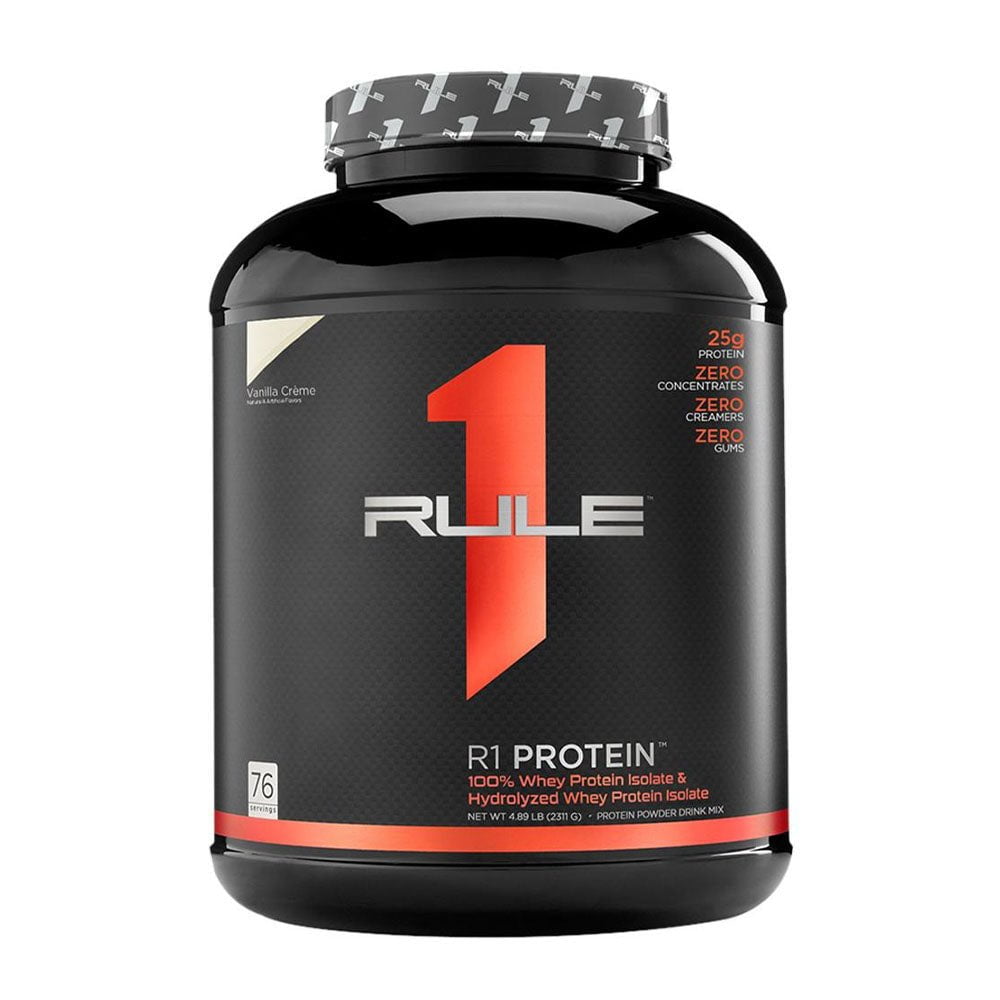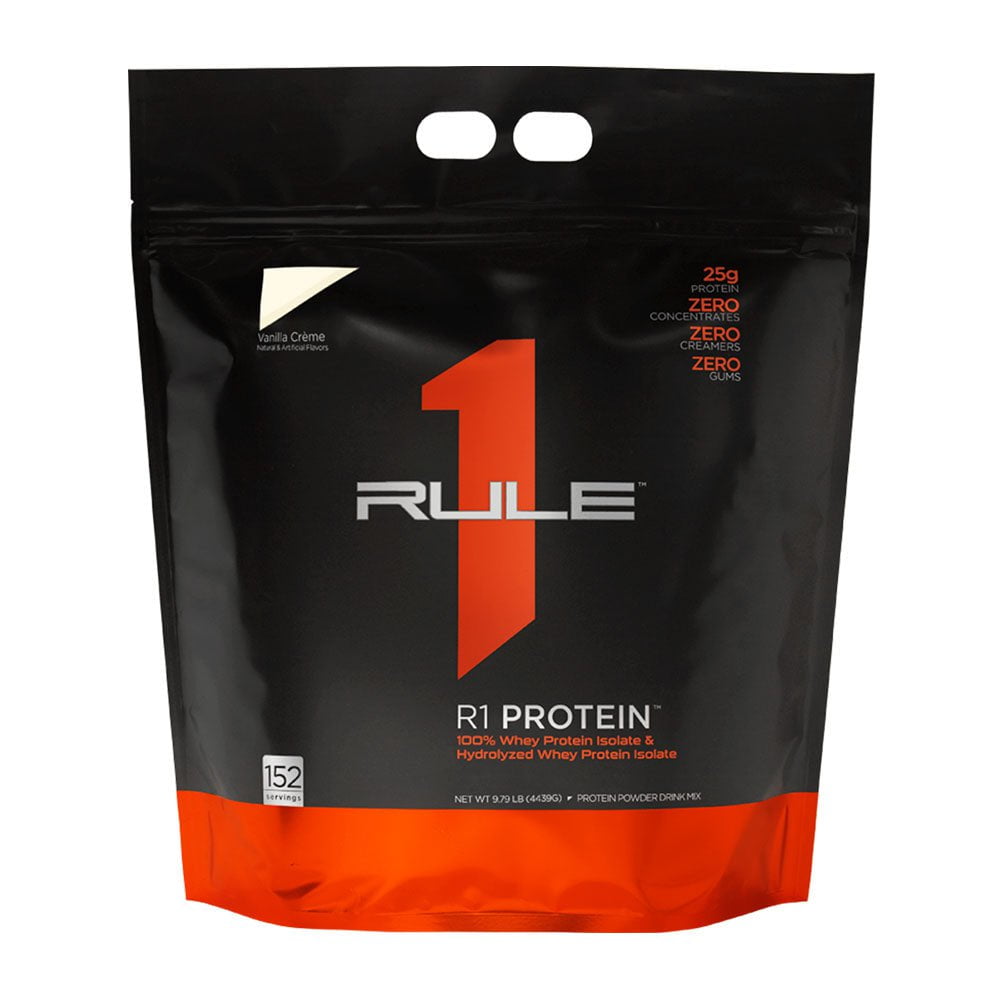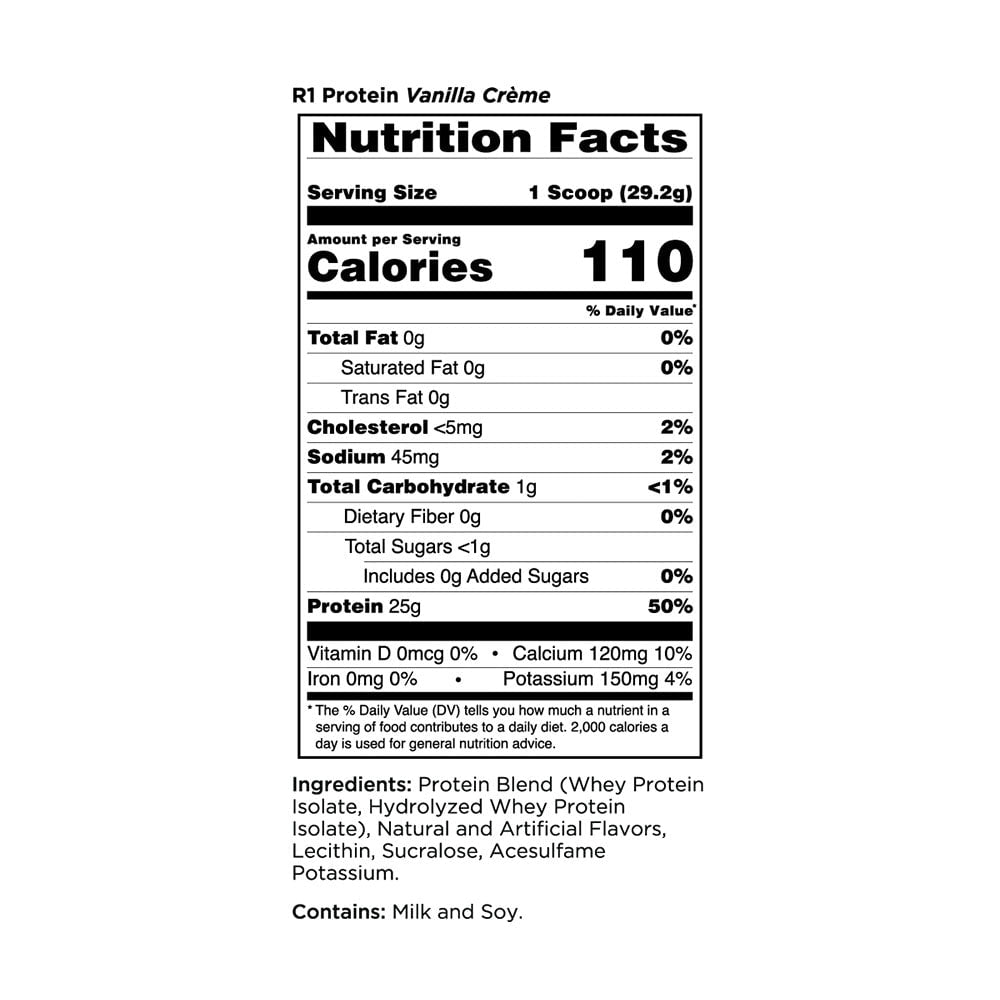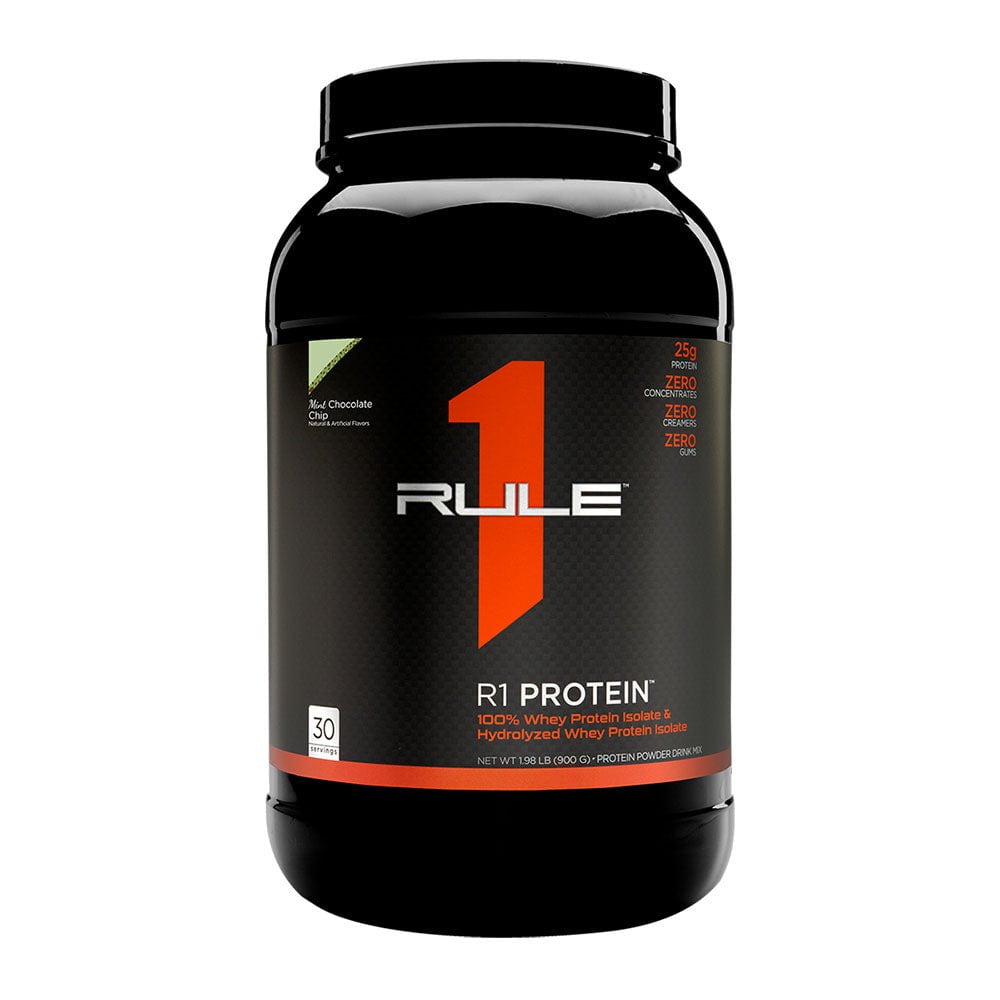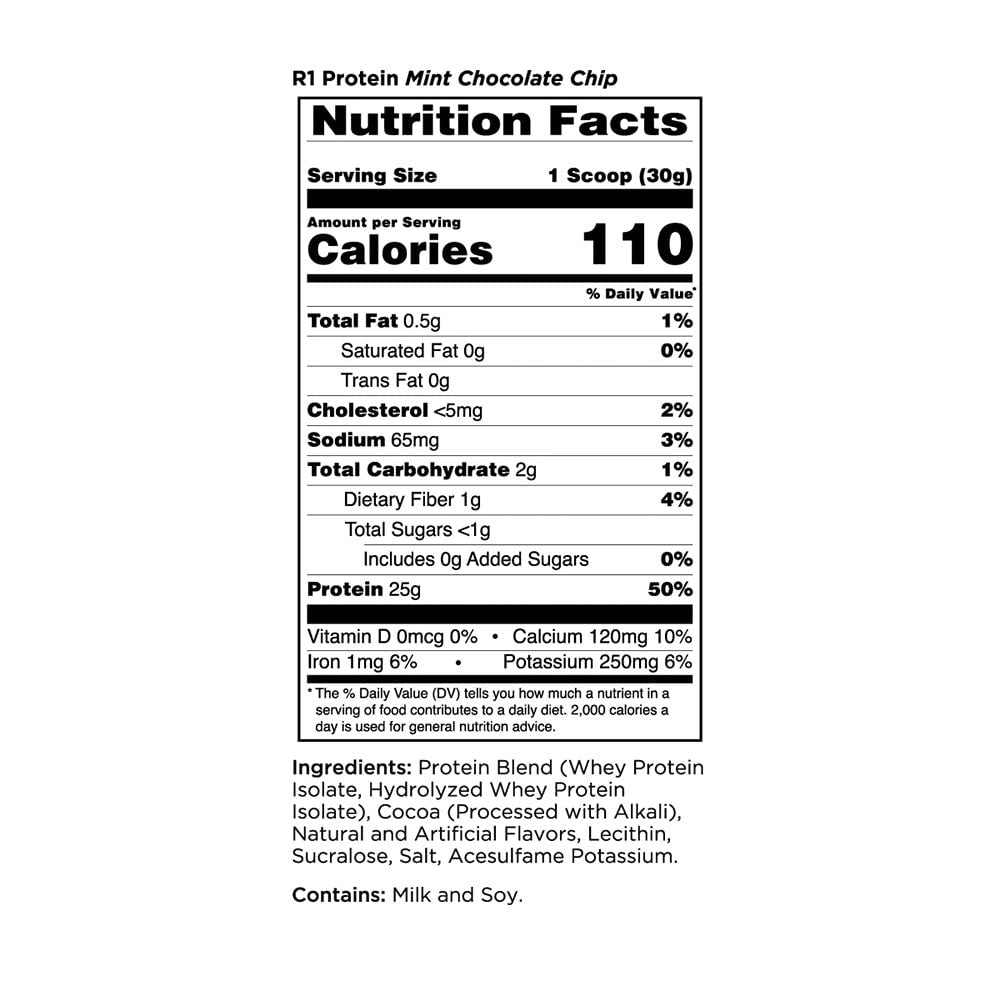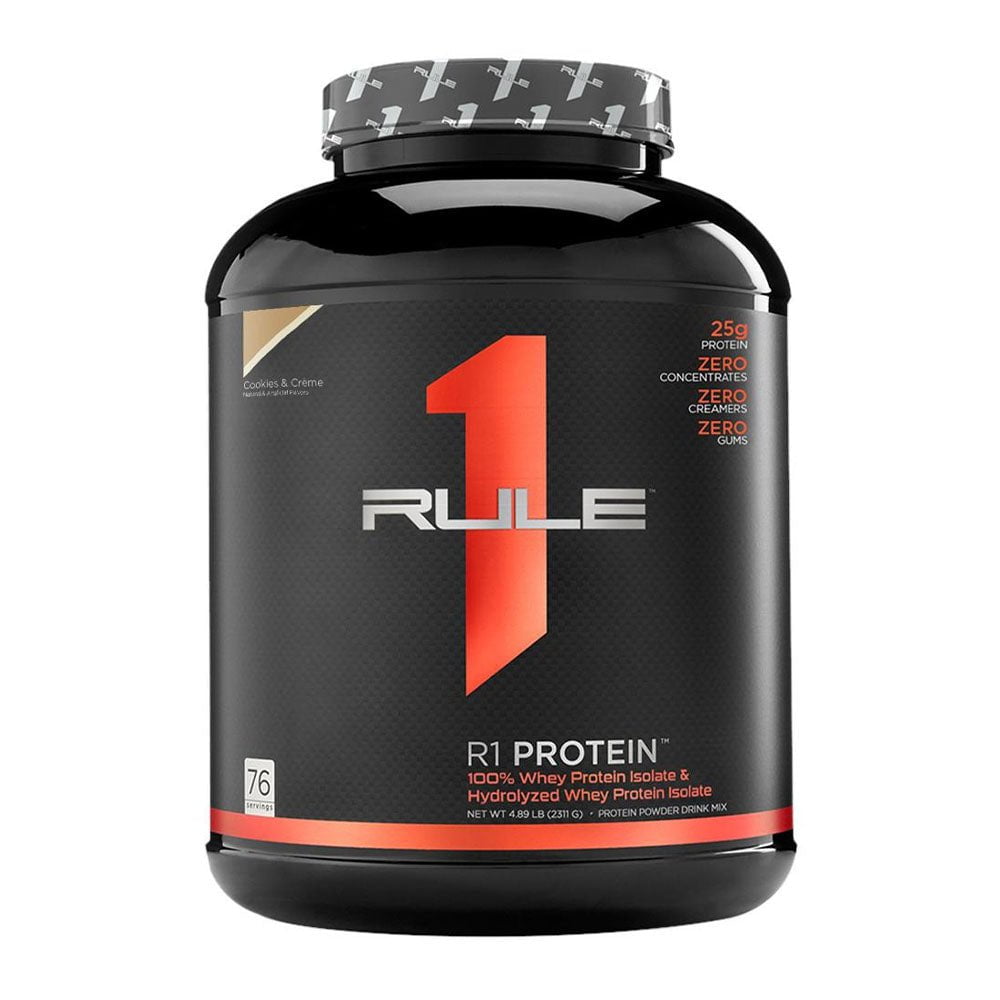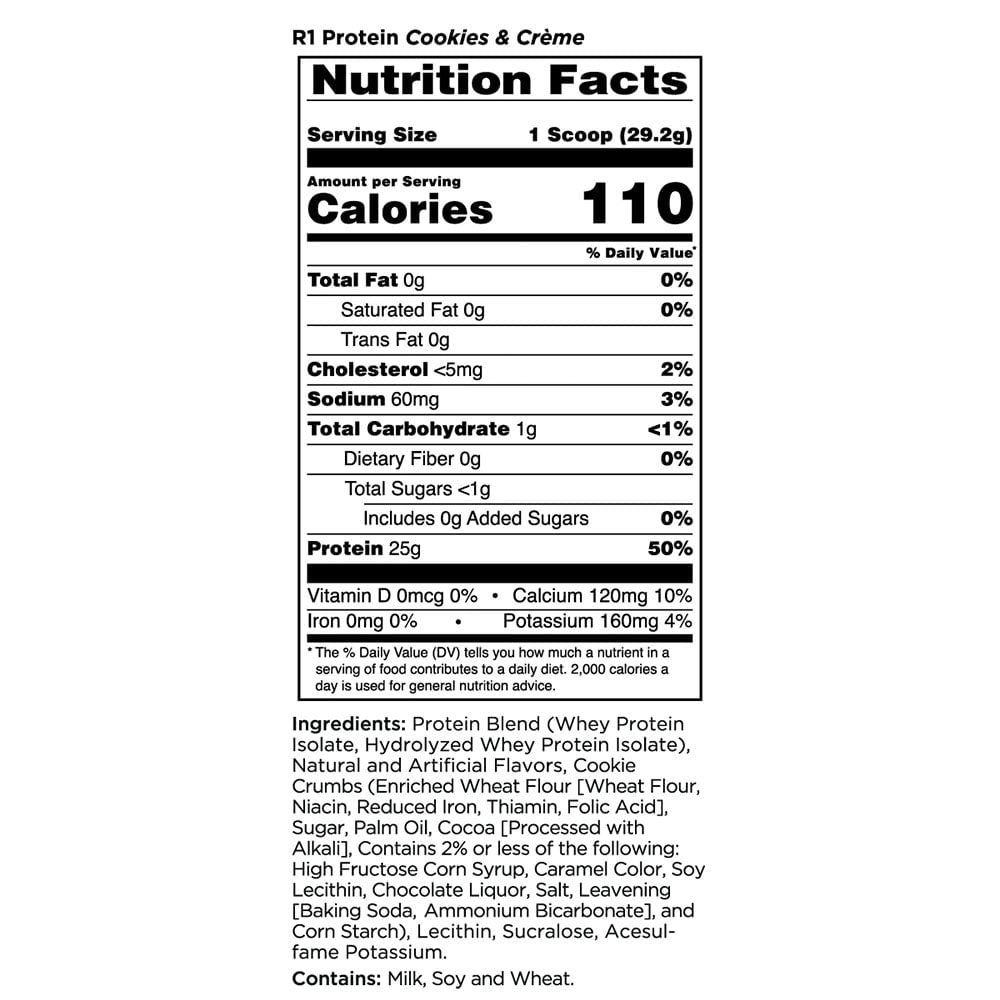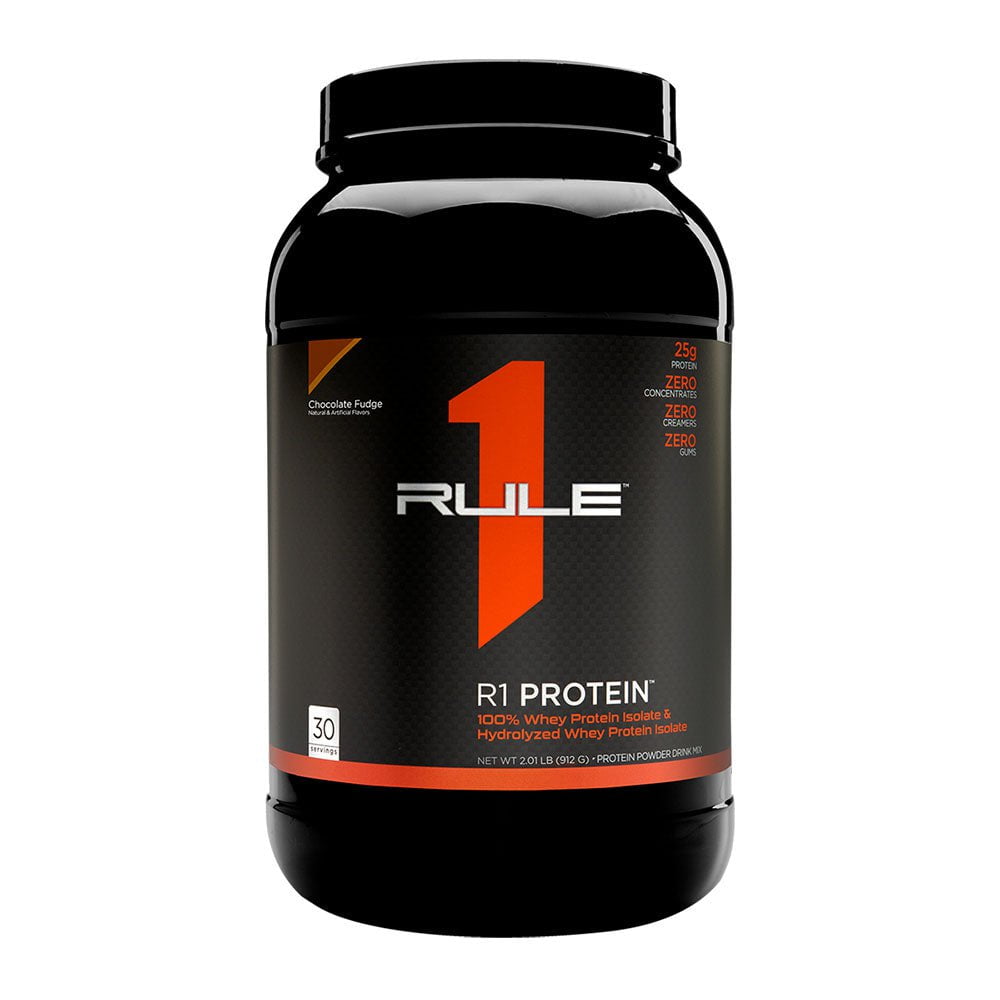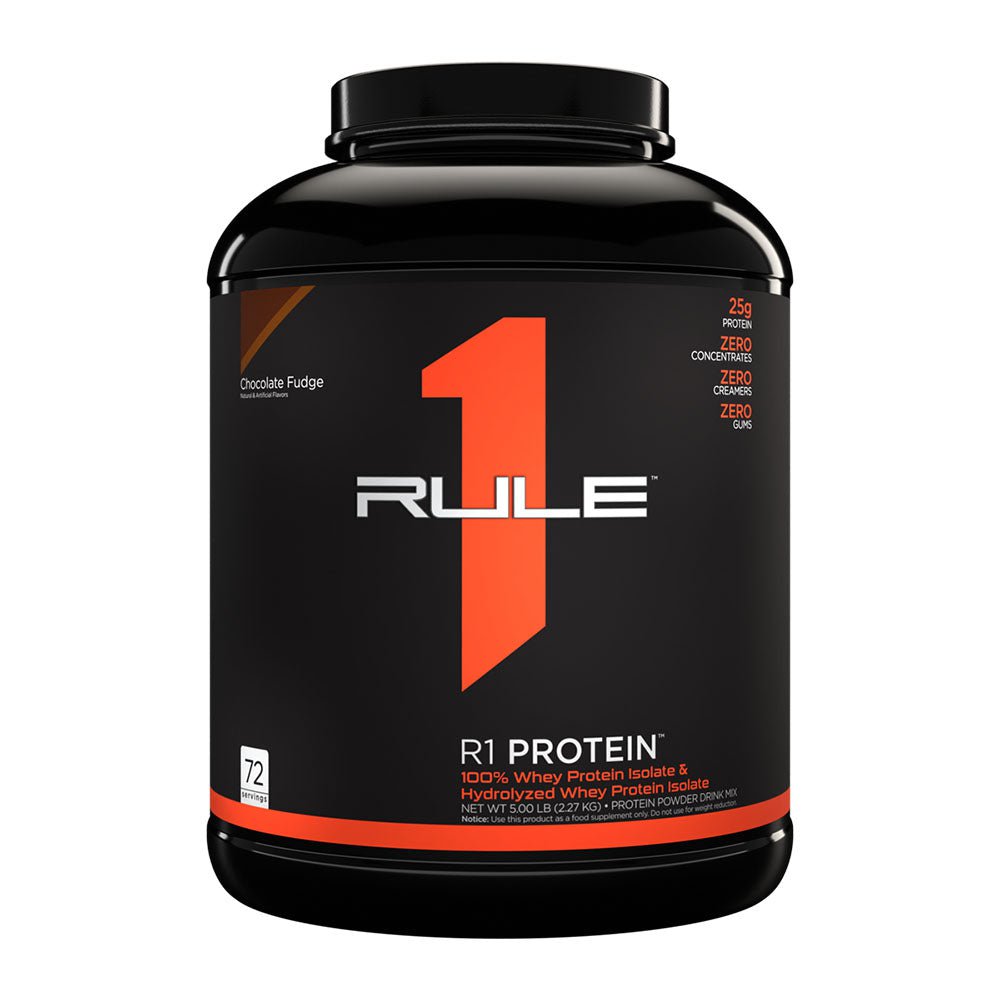 R1 Protein WPI
Experience the ultimate in high-quality, clean nutrition with Rule 1 Protein WPI. Crafted with only the finest ingredients, this premium-grade protein supplement features a remarkable Protein Purity Percentage (PPP) of up to 87%* due to the use of super-pure 100% whey isolate and fast-acting whey hydrolysate, while completely excluding whey concentrates, creamers, gums, and other fillers.
---
KEY FEATURES
AS PURE AS IT GETS.

Each serving of Rule 1 WPI delivers 25g of protein, 0g of fat, 1g of carbohydrates and 6g of BCAA's to support your performance goals. Whether you use it post-workout for muscle recovery or as a daily supplement to increase your protein intake, Rule 1 WPI provides a convenient and effective way to achieve optimal results. Choose the quantity that fits your personal needs and enjoy the best in clean, high-quality nutrition.

SPECIFICATIONS
Available in:

30 Serves - Vanilla Creme
30 Serves - Chocolate Fudge
30 Serves - Mint Choc Chip
72 Serves - Vanilla Creme
72 Serves - Chocolate Fudge
72 Serves - Cookies And Creme
144 Serves - Vanilla Creme
144 Serves - Chocolate Fudge
Features:
25g of protein per serving
0g of fat
1g of carbohydrates
6g of BCAA's (Branched-Chain Amino Acids)
Clean and high-yielding protein, free of fillers, gums, creamers, sugar, fat, and gluten* (exclu. cookies & cream)
Directions: Add 1 scoop of R1 Protein powder to 8oz of cold water, Stir or blend until smooth.
See the product's nutrition information label for safety information and considerations.

SIMILAR AVAILABLE PRODUCTS