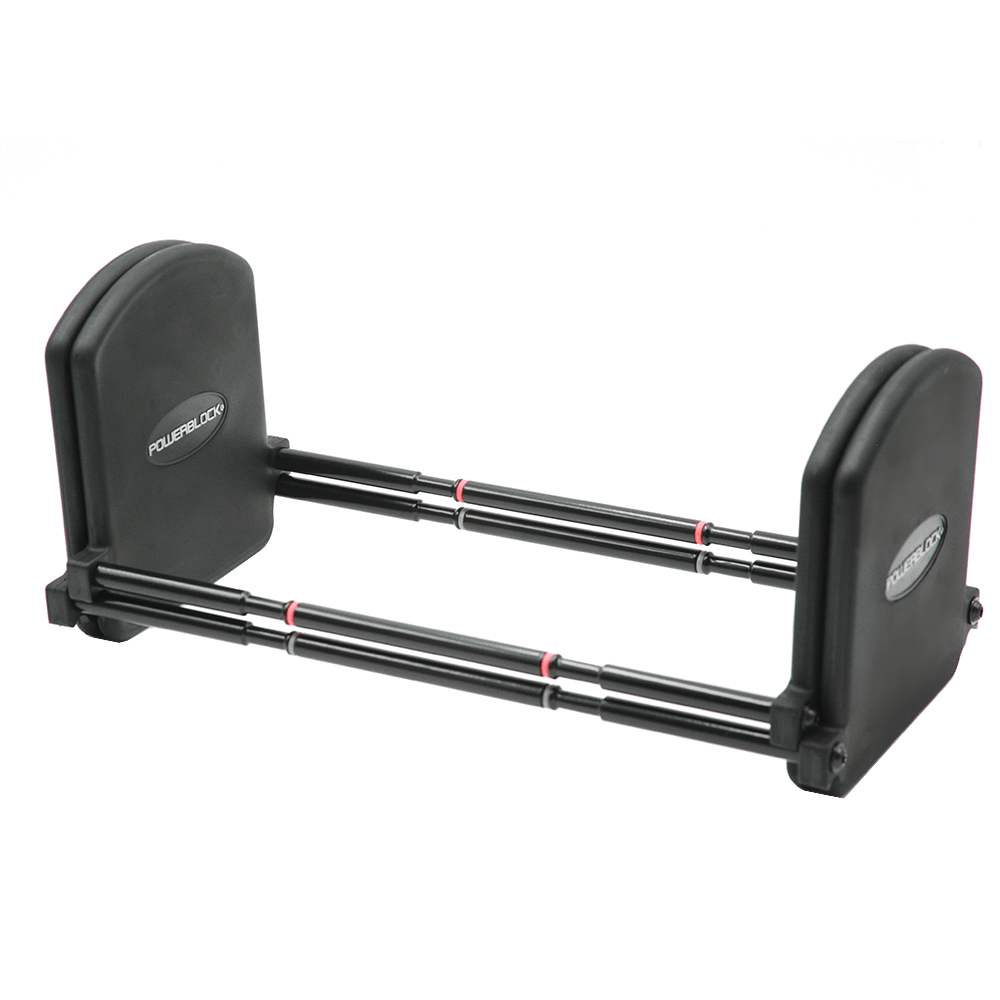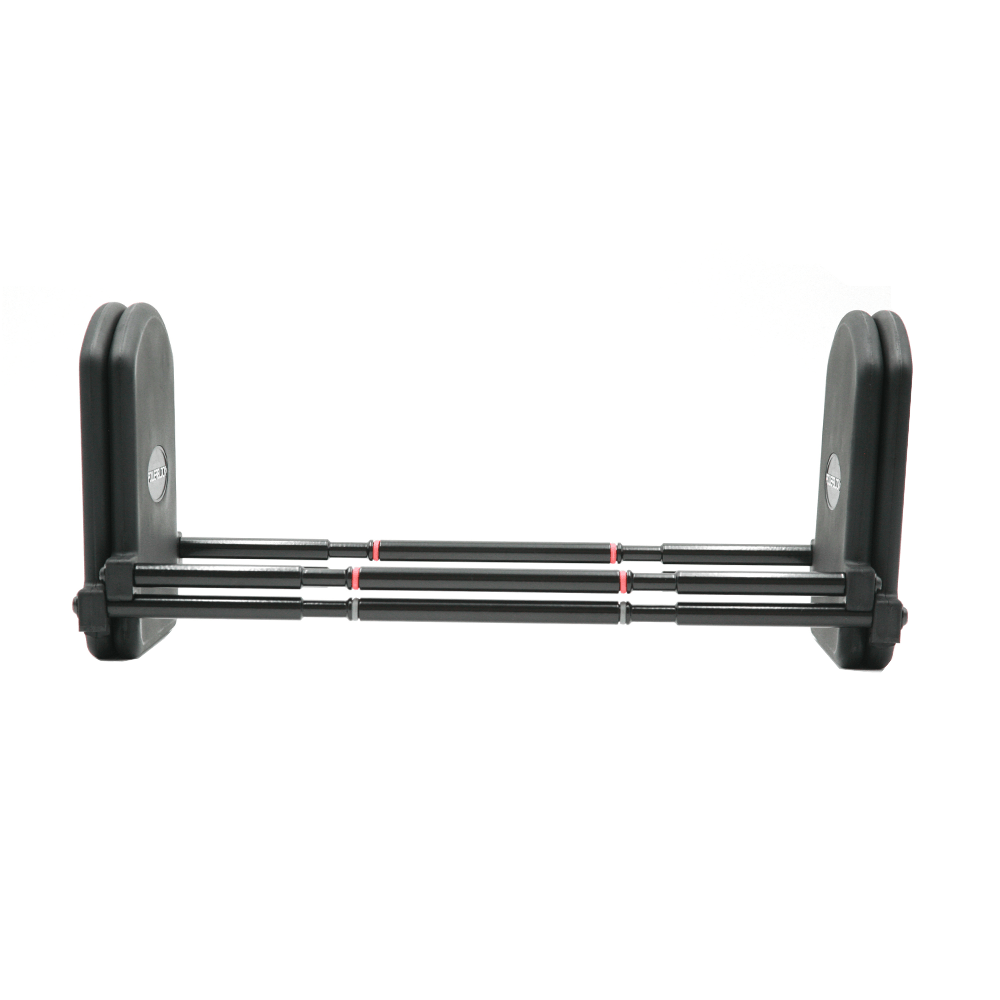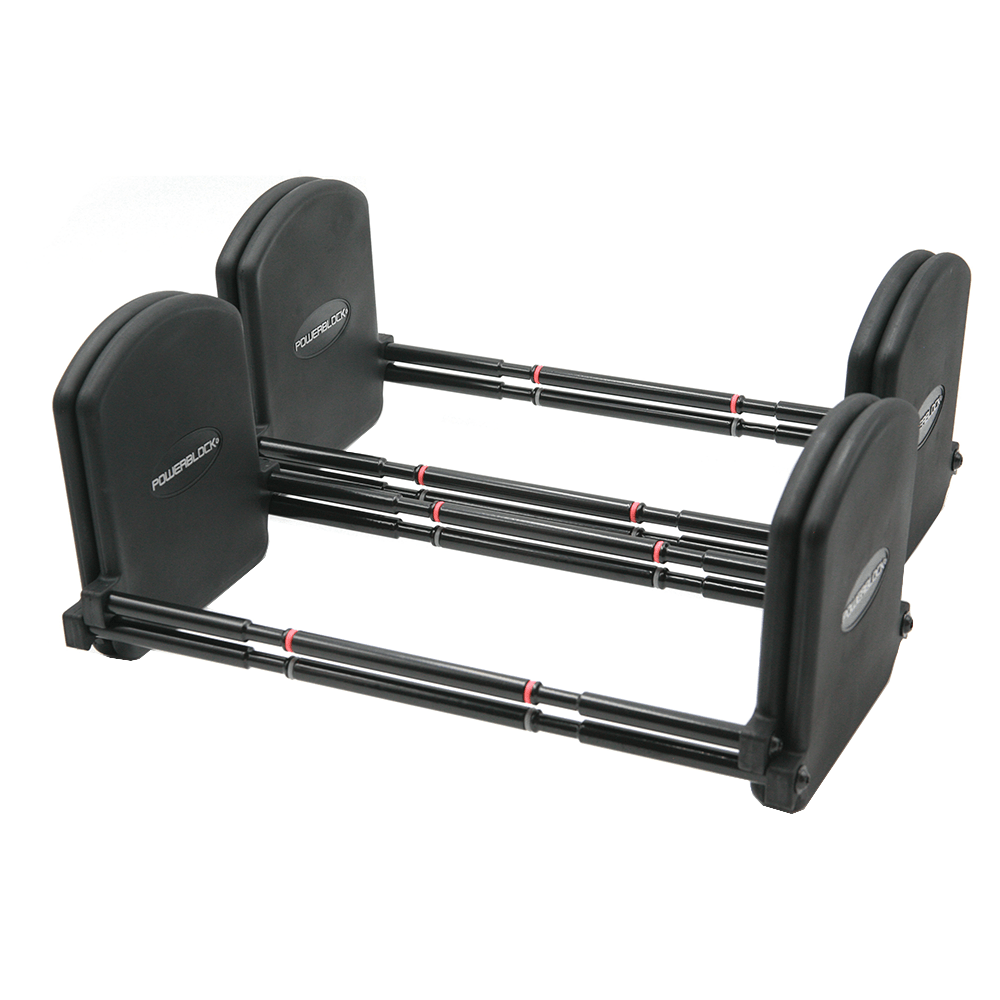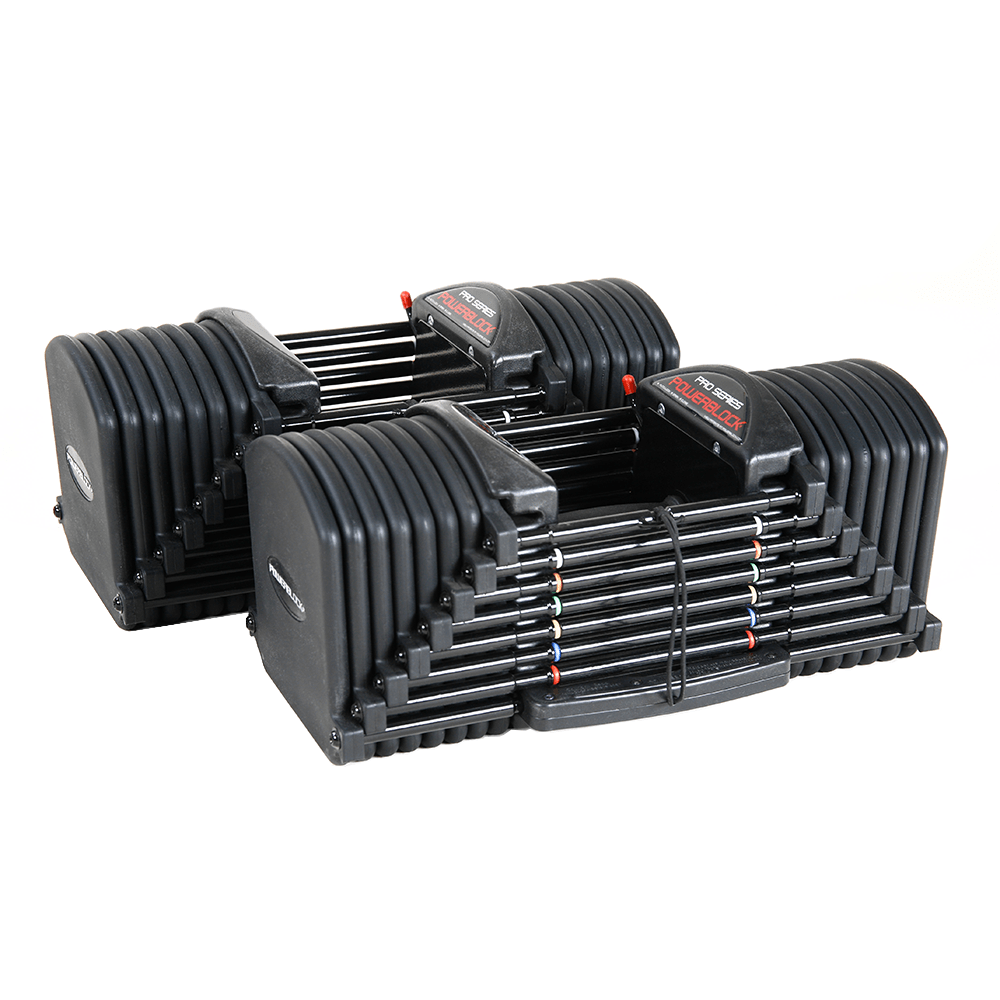 Pro Exp Stage 3 Kit
The final add on to your PowerBlock, the Pro Exp Stage 3 Kit gives you a huge 41kg (90lbs) of weight on each expandable dumbbell. With another 6 additional settings to take advantage of, your complete set is the equivalent of 28 pairs of dumbbells and delivers 27 different weights in a single compact design.
---
Key Features
COMPLETE YOUR POWERBLOCK SET UP

The PowerBlock Pro EXP Stage 3 Kit will deliver greater variety in your strength and fitness training. The perfect addition for serious weightlifters and bodybuilders who want to go heavy and get the most benefits from their upper body workouts.
Specifications
Usage: Domestic
Weight increment: per dumbbell with the Stage 1, 2 and 3 Sets: 2.5lbs (adder weight), 5, 7.5, 10, 15, 17.5, 20, 25, 27.5, 30, 35, 37.5, 40, 45, 47.5, 50, 57.5, 60, 65, 67.5, 70, 75, 77.5, 80, 85, 87.5 and 90 lbs per hand.
Total Weight per Dumbbell: 41kgs (90lbs)

(sold as a pair)

Weight Stacks: Urethane coated steel plates provide smooth and quiet performance.
Dumbbell Colour: Black
Dimensions: 31.75 L x 17.78 W x 18.4 H cm
SIMILAR AVAILABLE PRODUCTS
happy with first 2 stages so had to get the 3rd!
Hi Andrew,
Thank you for your awesome feedback! We're very delighted to hear that you are happy with the 2 stages that you had to get the 3rd! We hope you continue to enjoy your workout time with the Powerblock Stage Kits :)
Happy training!
GAF Team
Must have
A great addition to an already convenient and versatile piece of gym equipment. A fine addition to my home gym
Hi A.L,
Thank you for your excellent review. We're glad to hear you are happy with your powerblock, we hope this enhances your workout routine and if you ever need assistance, please feel free to reach out!
Happy training!
GAF Team
Works with Older Models
I purchased the polyurethane PowerBlock set in 2013, but never expanded beyond 70lbs. I've wanted to expand to 90lbs for a while but I never could find the exact model because it has since been discontinued. I talked to PowerBlock customer service, and they recommended I try the PowerBlock Pro Exp Stage 3 Kit. It works! I didn't want to force things if they weren't an exact match due to the risk of equipment failure while doing an overhead exercise, but I don't have any worries or regrets with this matchup. The ONLY difference is the improved visual esthetics, otherwise the functionality marries up perfectly.
Hi Jesse,
Thank you for taking the time to share your experience with the PowerBlock Pro Exp Stage 3 Kit. We are thrilled to hear that our customer service team was able to assist you in finding a suitable solution to expand your set to 90lbs. We are happy to know that the kit works perfectly with your older model and that you have no worries or regrets with the new addition. We appreciate your feedback and hope that you continue to enjoy your PowerBlock set.
Happy workouts!
GAF Team
How can you not
If you get 1 and 2... How can you not get 3. I got it all at once postage wasn't to bad.
Hi Mike,
Thank you for sharing your positive experience with us. We're glad to hear that you received all of the items you ordered and that the postage was reasonable as well. It's great to know that our service was helpful to you. We hope that it enhances your workouts and helps you achieve your fitness goals.
Happy training!
GAF Team
Get the all of the expansions
No point in waiting when you're strong enough, just grab all of the expansions so that when you eventually get strong you'll have all of the weight you need
Hi James,
We appreciate you taking the time to share your rating with us.
We look forward to seeing you again soon.
GAF TEAM