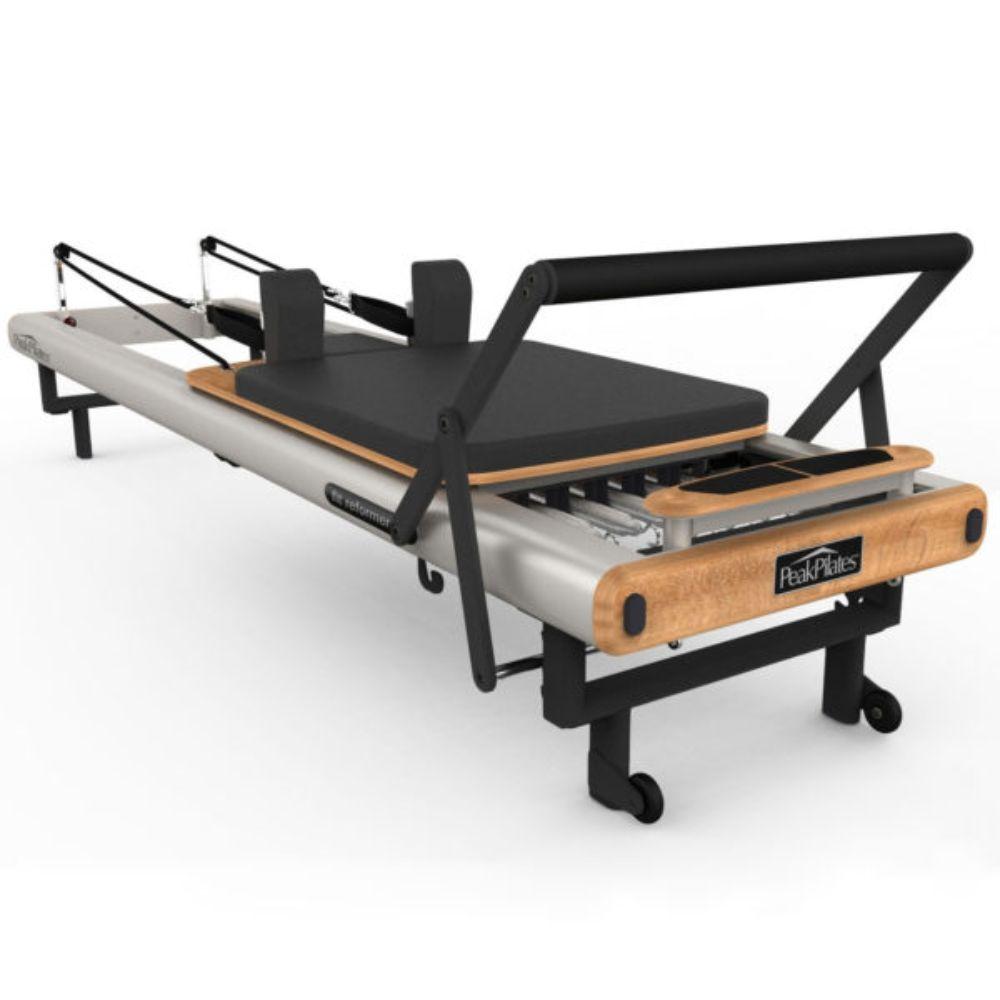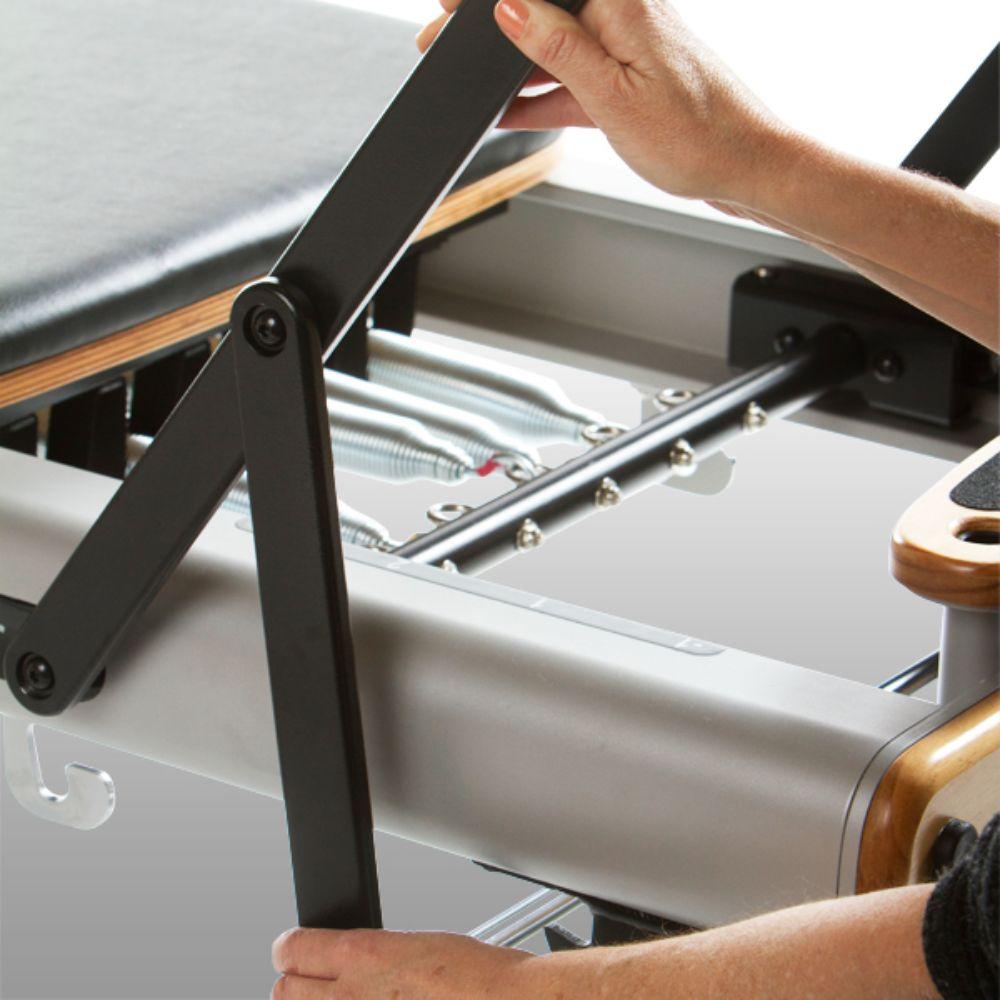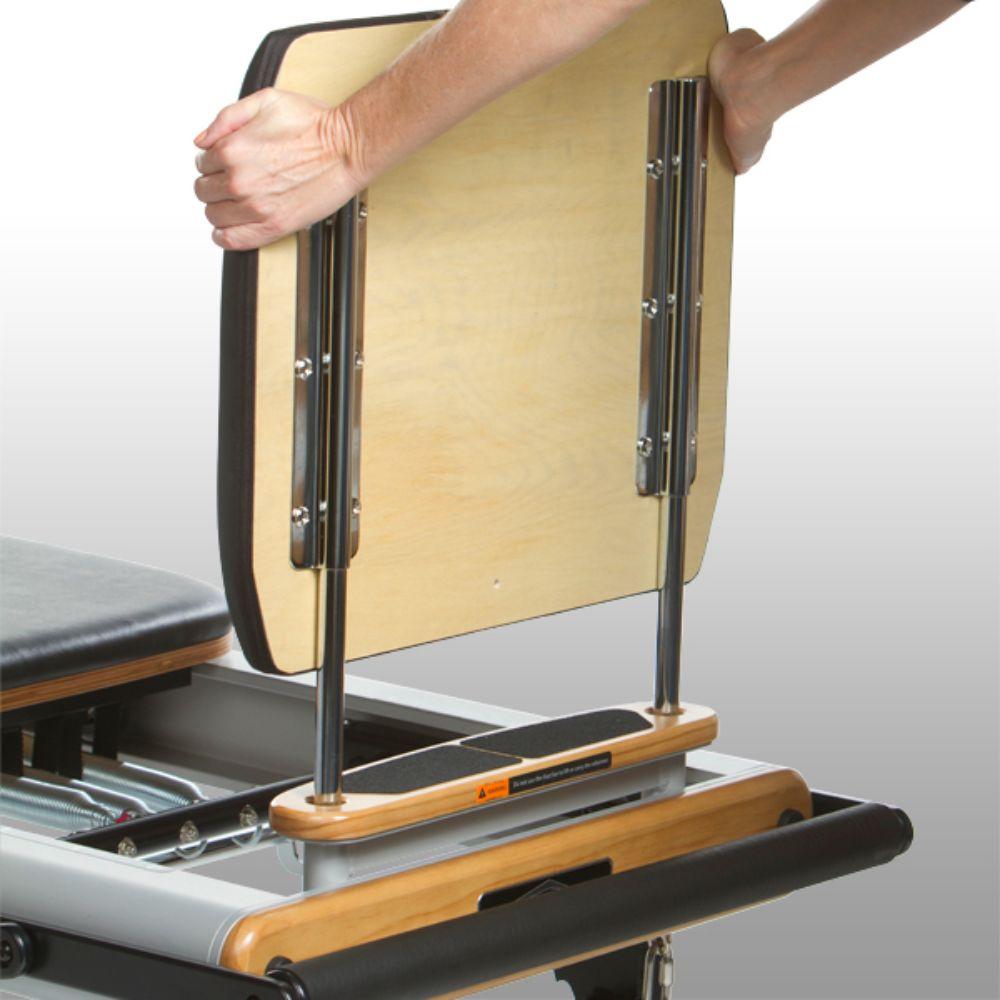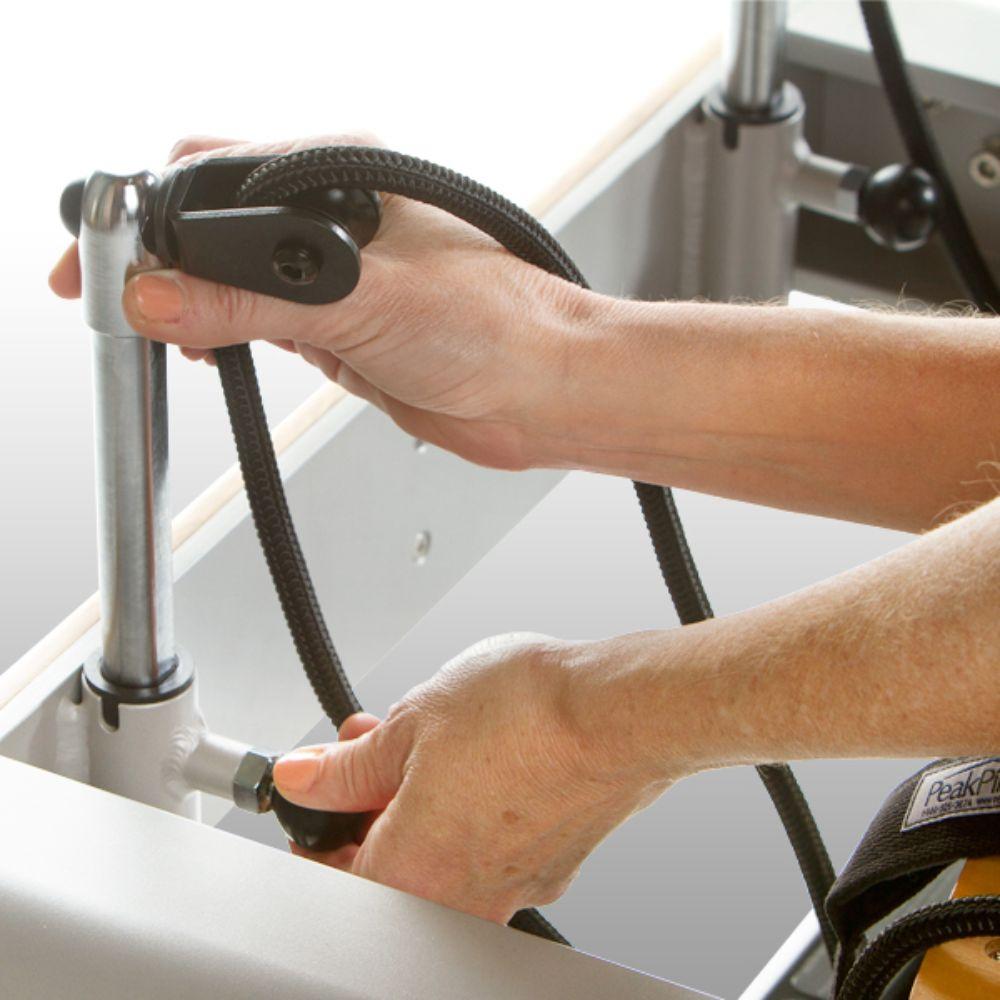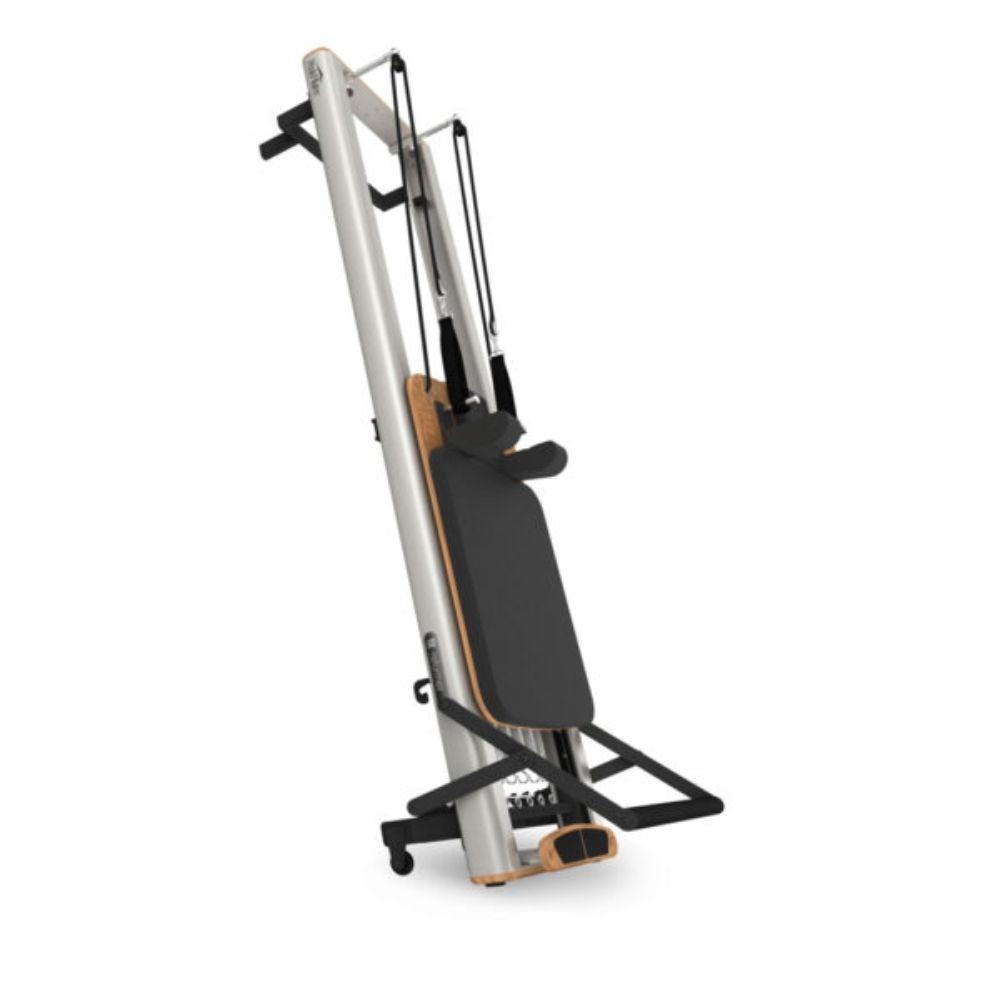 Metal Fit™️ Reformer
The reformer includes a locking foot bar, a four-position one-hand gear bar, alignment graphic for student and instructor, as well as an integrated side-split platform with the ability to add a jump board. And as always, the performance and quality of any Peak Pilates reformer are never compromised with innovation.
---
Key Features
Workout at home but can't fit a studio reformer? Want to add group reformer classes to your studio or fitness centre but don't want to compromise on that studio height? Welcome the fit™ reformer, the first reformer to incorporate vertical stackability and affordability in a studio height reformer. Things are definitely looking up!
The only reformer in its class to be "Studio Height"

Designed with the ability to add a jump board

Easy rope adjustment

Simple and intuitive one-hand gear bar

Side-split platform with centre orientation grip pads
Specifications
Dimensions: 246cm (L) x 64cm (W) x 41cm (H)
Weight Capacity: 150kgs
Weight: 80kg
What's Included
Powder-coated aluminium frame

4 position gear system

5 Spring System

Standard with 1 Red (Heavy), 2 Yellow (Medium) and 2 Blue (Light)

3 position headrest

4 position foot bar with safety latch and deluxe wraparound cover

Adjustable ropes and double loops

Retractable Risers

Non-slip Pad

Gear block

Standard long/short box (24 cm x 41 cm x 70 cm)

Available in black upholstery only

Stack up to 4 high or stand on its end
SIMILAR AVAILABLE PRODUCTS